"If any man has drunk a little too deeply from the cup of physical pleasure; if he has spent too much time at his desk that should have been spent asleep; if his fine spirits have become temporarily dulled; if he finds the air too damp, the minutes too slow, and the atmosphere too heavy to withstand; if he is obsessed by a fixed idea which bars him from any freedom of thought: if he is any of these poor creatures, we say, let him be given a good pint of amber-flavored chocolate… and marvels will be performed."

Jean Anthelme Brillat-Savarin, 1775-1826,  'Physiologie du gout' – 'The Physiology of Taste'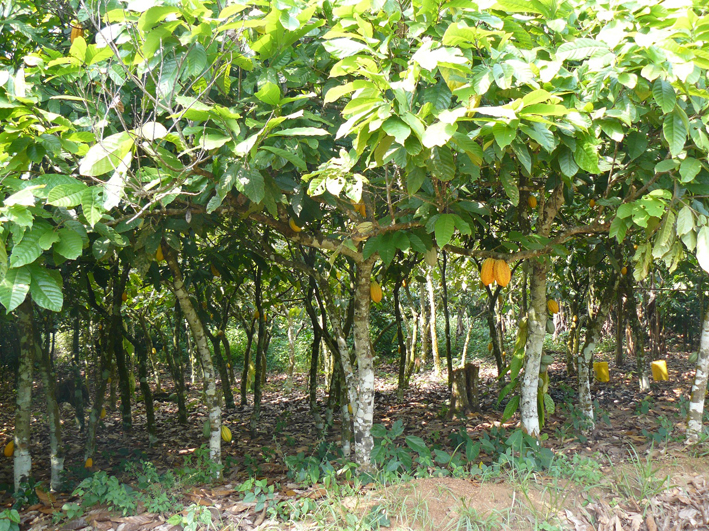 HISTORY
Aah chocolate – that beautiful gift from the bean of the Theobroma cacao plant. Chocolate has been around for a very long time, but not as we currently know it. Evidence shows that the cacao bean could have been fermented and made into an alcoholic drink in Central America as early as 1400 BC! The Mayans seasoned their chocolate, mixing the roasted seed paste with water, chilli and cornmeal, transferring the thick, unsweetened gruel-like mixture between earthenware containers several times until a foamy drink formed.
The Mayans loved their chocolate and the cacao bean was traded as currency. It caught the eye of explorer Christopher Columbus in 1502, and he brought some back to Spain with him. A few years later when the chilli was replaced with sugar the cacao drink gained popularity in European courts. The rest is history.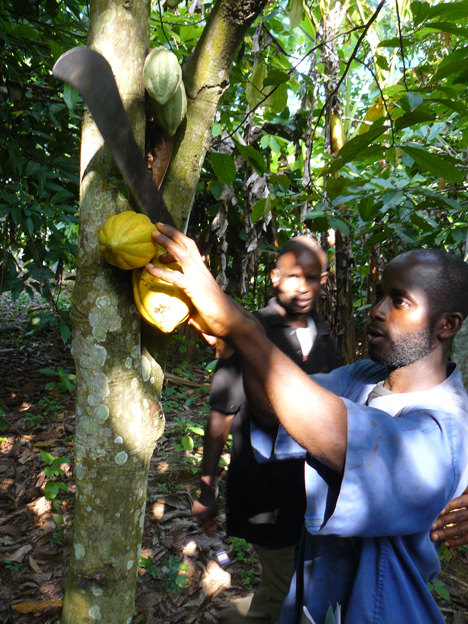 THORNTONS
The very first Thorntons chocolatier opened its doors in 1911 in Sheffield. Travelling confectioner Joesph William Thornton handed the keys to his sons Norman and Stanley and said, "Make this the best sweet shop in town!" They've done a rather good job at that!
Now, over 100 years later Thorntons is seen by the  British public as the ultimate chocolate treat on the high street, with over 600 stores across the UK. There's even one here in Shetland! Everyone has their favourite Thorntons chocolate – what's yours?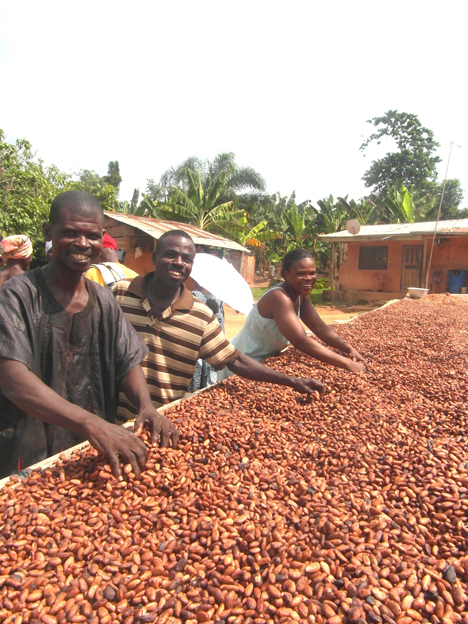 ETHICS
Brits consume a whopping 660, 900 kg per year in a UK industry worth £3.96 billion (Mintel 2012). Demand for chocolate in the west has caused some cocoa farmers to resort slavery and child labour to cut costs and remain viable in what can be a very volatile market. These practises have featured in the news over the last decade or so and have driven consumer buying choices.
Thorntons has a strong corporate social responsibility policy, sourcing sustainable, ethically produced raw materials for their high quality products. They provide a range of organic, fairtrade and no added sugar ranges to appeal to all tastes.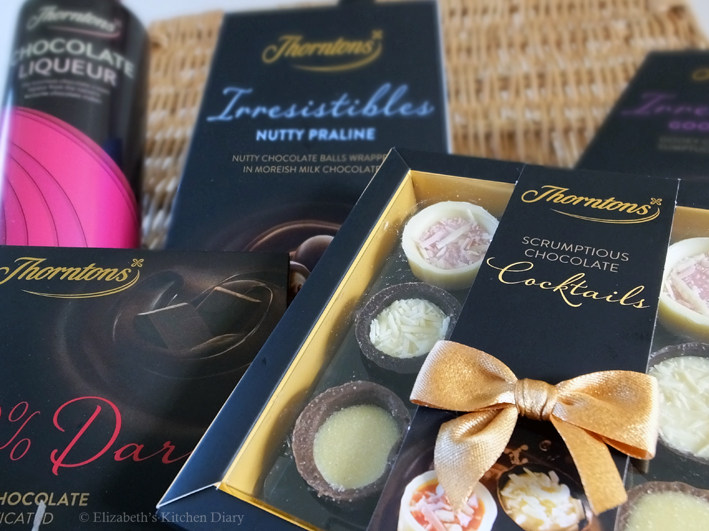 THORNTONS INDULGENCE INTIMATE WICKER HAMPER
Nothing's better than a chocolate fix after a long day at work, so why not give yourself an indulgent moment with a stunning keep-sake wicker hamper full of chocolate goodies?
Each indulgent intimate wicker hamper contains:
• Dreamy Desserts (192g) – this box of 16 chocolates includes all your dessert favourites: raspberry cheesecake, summer fruit cup, tiramisu, passion fruit mousse, pecan tart, lemon meringue, chocolate fudge cake and banoffee pie. My favourite from this selection was the banoffee pie.
• Irresistible Gooey Caramel Melts (200g) – Does just what it says on the box – they're irresistible and gooey and deliciously caramelly and they are ever so nice melting in the mouth. These didn't last very long at all. Individually wrapped: this only means it takes a little longer to shove them all in your mouth as you have to slow down to patiently unwrap each one first.
• Scrumptious Chocolate Cocktails (104g) – including Peach Bellini, White Russian and Strawberry Daiquiri. A grown-up chocolate treat.
• Irresistible Nutty Praline Melts (200g) – so incredibly moreish, these didn't last very long either once they were opened. No, not nearly long enough. How did the bottom of the box appear so soon?
• Magnificently Milk Chocolate Block (90g) – delicious and creamy; this is the creamiest milk chocolate I have ever eaten. The bar size is ideal for sneaking to the couch with after the children have gone to bed and scoffing while watching catching up on the latest episodes of your favourite show on Netflix. The inner wrapper advises, "Relax, unwind, enjoy!"
• 70% Deliciously Dark Chocolate Block (90g) – decadent and dark! Superb for slowly savouring each mouthful.
• Thorntons Chocolate Liqueur 70cl – Think Bailey's but chocolate flavoured. This goes down a little too well over ice!
Retailing at £44-99 this hamper has something for every tastes. Our family certainly enjoyed it! My family has to put up with an awful lot with me being a food blogger – late dinners (cold dinners!), complete recipe fails that I have to apologise for and hastily concoct a Plan B, hidden vegetables and weird and wonderful products to review. Sometimes we get sent something to review which makes them all smile like the cat that's got the cream: this is one of those times.
You can find Thorntons on Twitter and Facebook. They also have an online shop.
"If you are not feeling well, if you have not slept, chocolate will revive you. But you have no chocolate! I think of that again and again! My dear, how will you ever manage?"
Marquise de Sévigné (French writer and lady of fashion) February 11, 1677

GIVEAWAY
Thorntons has ever so kindly offered one of my readers the chance to win an Indulgence Intimate Wicker Hamper of their own. Simply fill out the Rafflecopter entry form below.
PLEASE NOTE: The contents of this hamper were correct at the time of photography. Thorntons reserve the right to substitute products of equal value.
How to Enter
For your chance to win one Thorntons Indulgence Intimate Wicker Hamper RRP £44-99 enter using the Rafflecopter form below. Come back and tweet about the giveaway every day for more chances to win!
Terms & Conditions
This giveaway is open to UK mainland entries only. Entrants must be age 18 or over. The winner will need to respond within 48 hours of being contacted; failure to do this may result in another winner being selected.
The prize is offered and provided by Thorntons. The prize is one Indulgence Intimate Wicker Hamper. There is no cash alternative and the prize is not transferable.
If you need some help using Rafflecopter, here's a quick clip to show you how. Rafflecopter will pick the winner at random from all the entries received. I will be verifying entries and any automated entries or those who have claimed they have made the mandatory blog post comment and really haven't will be disqualified. It's mandatory!
Closing date is midnight on Monday 29 September 2014 and the winner will be announced that day.
a Rafflecopter giveaway

Don't forget to visit Elizabeth's Kitchen Diary giveaways page for more fantastic prizes!
If you want to be kept up to date on my recipes, occasional craft tutorials, adventure stories and giveaways then please subscribe to my weekly newsletter; it gets sent out every Monday morning if there is new content. Your email address won't be passed on to anyone, you will never be spammed and you are free to unsubscribe at any time, no questions asked.
[wysija_form id="1″]
Elizabeth's Kitchen Diary was sent a Thorntons  Indulgence Intimate Wicker Hamper for review. All opinions expressed are our own. This is not a paid post.