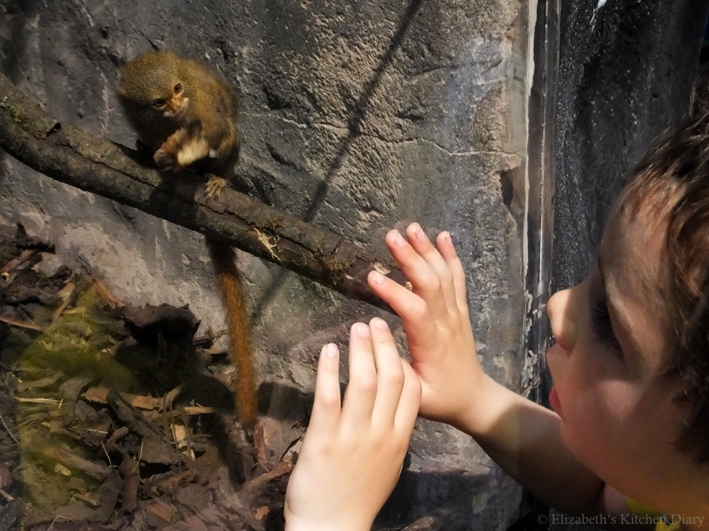 This week for PODcast's Alphabet Photography Project M is for Marmoset. 
My husband and I recently took our two younger children (the eldest didn't want to come with us) to the mainland for their first proper summer holiday adventures away. It was the first time our youngest had ever been to the mainland (and the second time for DD – whose adventures off the island earlier this year to Plymouth can be found here) and we took him to an aquarium after his very first train ride – a coal-powered steam train in the Lake District no less!
I took this snap while he was admiring the marmosets in the aquarium. The poor marmoset looks very protective over his dinner – two little monkeys checking each other out!
I can't help but feel slightly guilty that the marmoset is behind a glass wall and not free in the wilds of South America where he belongs.
I will be blogging our adventures south (and we had a lot!) when I get the time over the coming weeks.
If you want to be kept up to date on my recipes, occasional craft tutorials, adventure stories and giveaways then please subscribe to my weekly newsletter; it gets sent out every Monday morning if there is new content. Your email address won't be passed on to anyone, you will never be spammed and you are free to unsubscribe at any time, no questions asked.
[wysija_form id="1″]