This French-style strawberry yogurt cake is incredibly easy to make and is a great way to use up the last of a pot of yogurt. It's a perfect weekend bake, and great with a cuppa! In collaboration with Onken.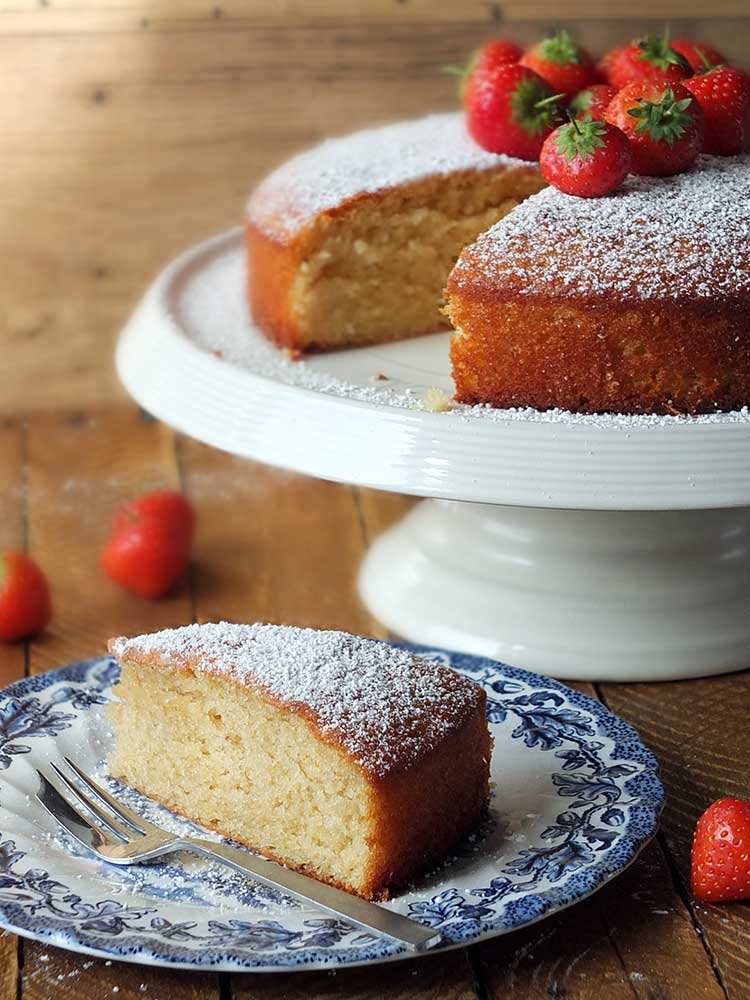 This is the perfect cake for a lazy Saturday afternoon baking session with the kids. One bowl, no fuss, no blending – just a bowl and a wooden spoon.
Traditionally, this French yogurt cake recipe was made with the small glass yogurt jars they sold in France – one jar of yogurt, two jars of sugar, two jars of flour, and the like. 
Our yogurt in the UK isn't sold in glass jars, but rather larger size plastic containers, so I've tweaked the classic recipe. It's usually made with plain yogurt with a lemon drizzle added afterwards, but I've been making this recipe for years using the dregs of any flavoured yogurt that might be lying in the fridge. You know, those pots where you can't remember when you opened them and you're not entirely sure if they're still suitable to eat for breakfast.
INGREDIENTS FOR THIS FRENCH-STYLE YOGURT CAKE
leftover yogurt – I've used Onken 0% Fat Strawberry
plain flour
free range eggs
sunflower oil
salt
baking powder
caster sugar
[amazon_link asins='B01BMB7XZA,B01BLFMIHU,B016IOUPJC,B00AJRB1D4,B01H1KML26,B07CK82T73,B00DPGFJIY' template='ProductCarousel' store='elizskitcdiar-21′ marketplace='UK' link_id='1770e87d-c3e6-11e8-b994-f9da925fe8aa']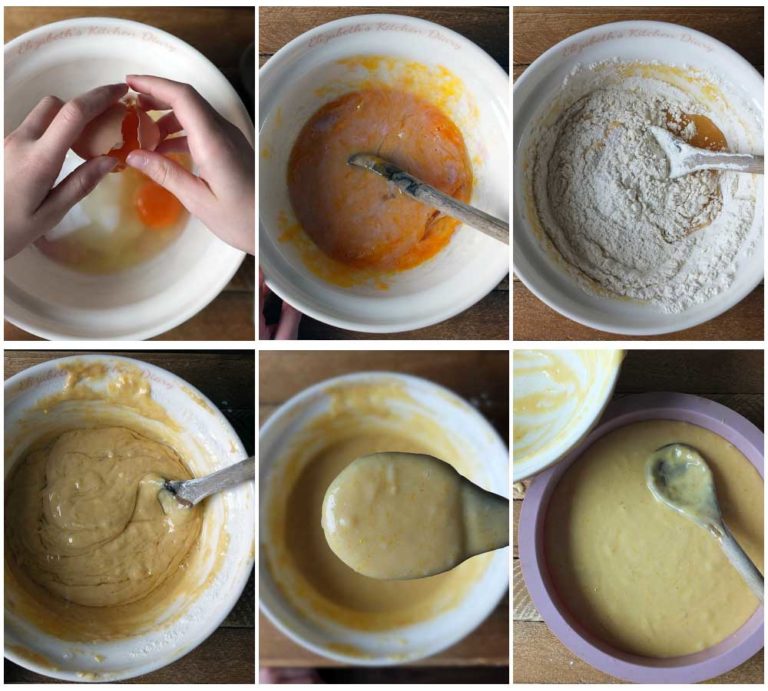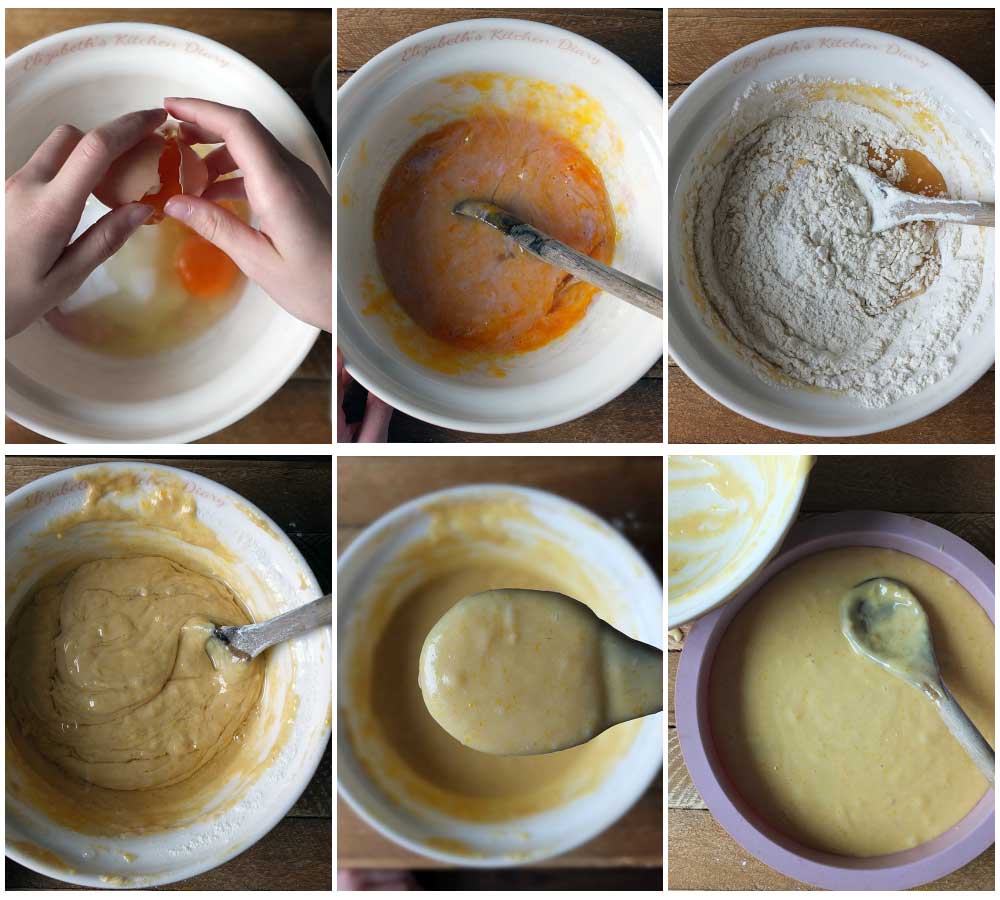 HOW TO MAKE THIS FRENCH-STYLE YOGURT CAKE
Step 1: Place the yogurt, sugar and eggs into a mixing bowl.
Step 2: Stir well!
Step 3: Add the sifted flour, baking powder and salt. Mix well until thoroughly combined. There will be lumps.
Step 4: Add the oil and fold it in. Persevere.
Step 5: Keep stirring – it will incorporate. There will be a few lumps too, don't worry about it.
Step 6: Spoon into a prepared baking tin and bake for 30-40 minutes; until well risen and golden.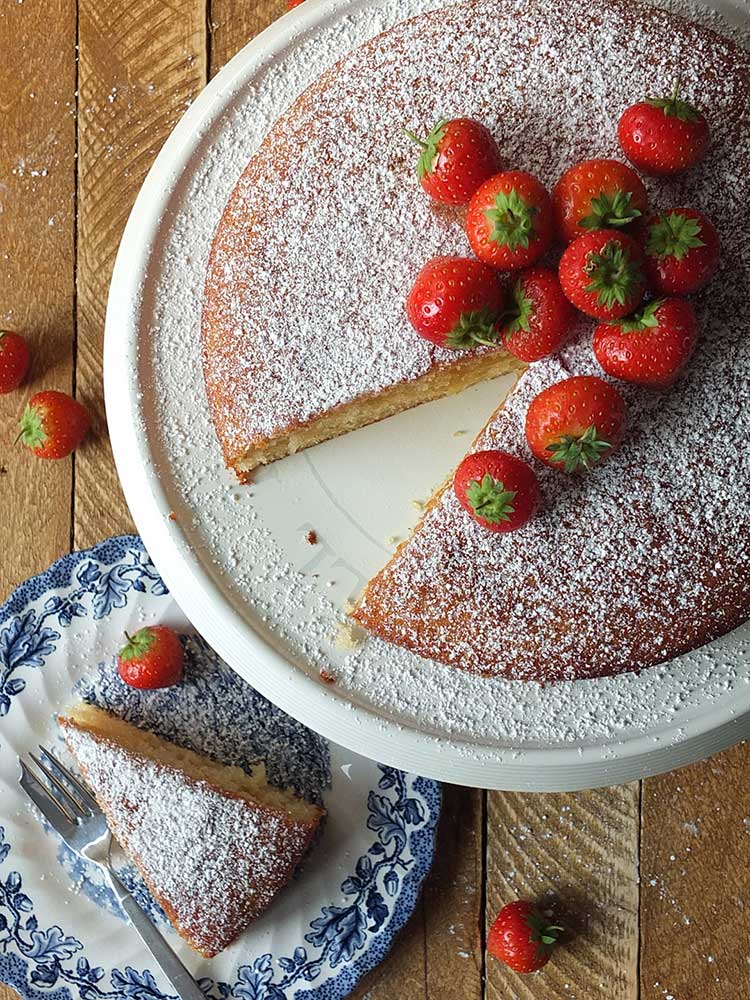 It's a rather fabulous, fail-proof recipe, this cake, and excellent with an afternoon cuppa on a rainy day. It keeps well too – simply store in an airtight container for a few days, or even freeze for later.
Huge thanks to my 11-year old daughter who helped me make the video for this recipe (if you can't see a sticky video in the sidebar you must have Ad Blocker enabled!). It's one of her favourite cake recipes.
This recipe is made in collaboration with Onken yogurt. They challenged me to come up with three different recipes that could be made from a single pot fo their 0% Fat Strawberry yogurt.
In addition to this rather scrummy French-style strawberry yogurt cake recipe, I've made a delicious strawberry post-workout protein shake as well as some oatmeal pancakes with a strawberry yogurt drizzle. Visit the Onken website and check out their recipes section for these recipes and many more!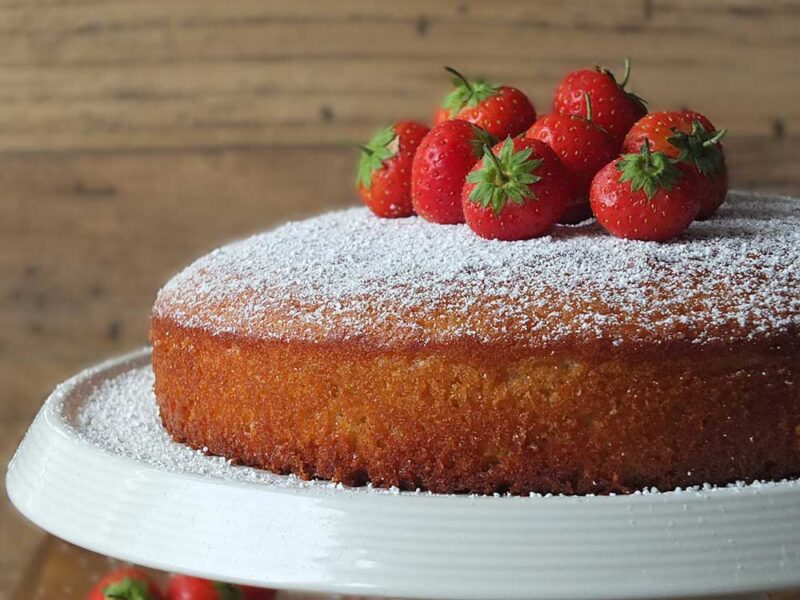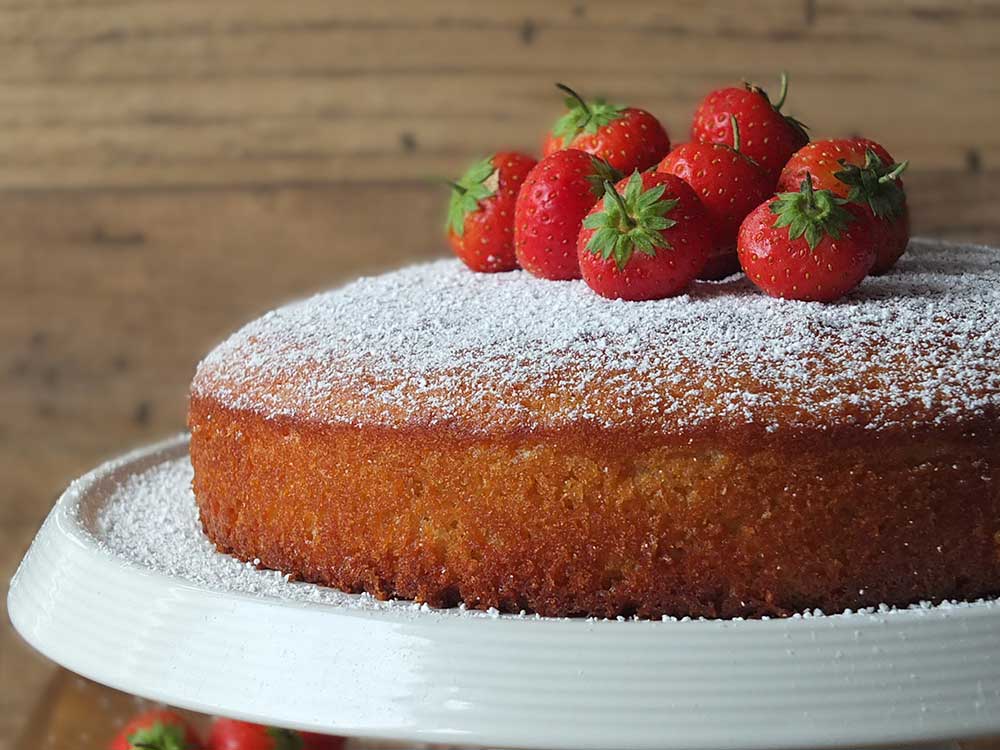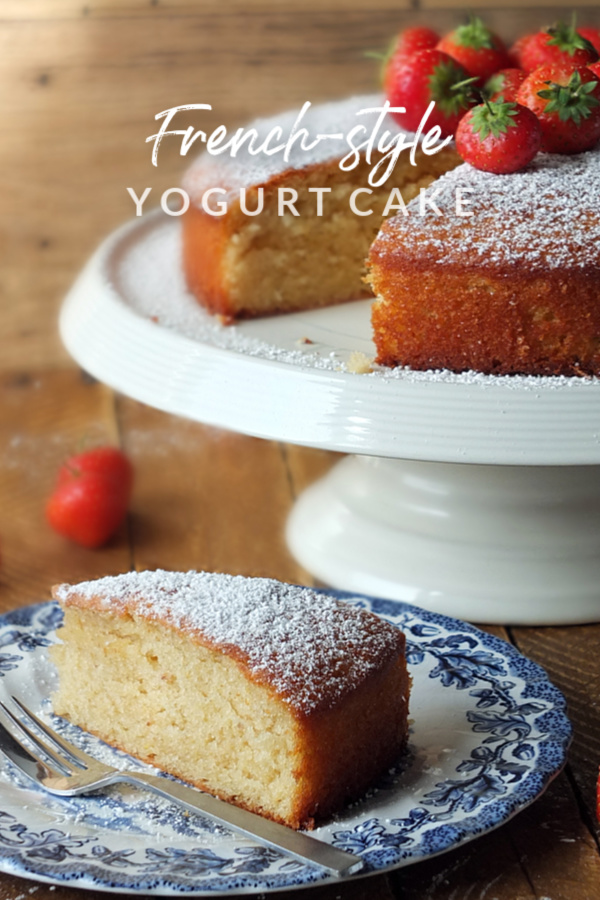 This is a sponsored recipe post for Onken. All thoughts and opinions expressed are our own. Thank you for supporting the brands who make it possible for me to do what I love: mess up my kitchen and share recipe stories!
[color-box]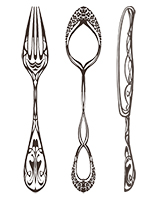 Have you made this recipe?
Take a photo and tag @tangoraindrop or use the hashtag #elizabethskitchendiary and share on Instagram and Twitter. It would make my day to see your creations!
[/color-box]