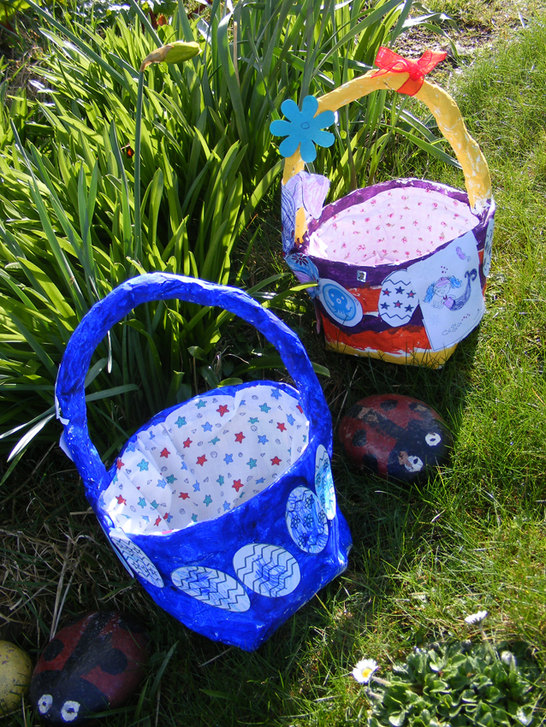 Several weeks ago I was invited by the wonderful Julia at Jaydee's Ramblings to join her at a local SWRI meeting as an assistant (moral support!) while she taught them how to make woven newspaper baskets. All in all it was a very good night – those SWRI ladies are such good fun and don't they half know how to have 8 o'clocks! We even managed to get our name in the paper for our efforts. 😉  I've used Julia's newspaper basket instructions (which you can purchase for a small fee in Issue 3 of Crafter…oo! magazine that she contributes to) to make some Easter baskets for my two youngest children using some old newspapers I picked up at the local shop for a small donation towards their Relay for Life team fundraiser.
Supplies for one basket:
16 newspaper pages
stapler
papier mache paste: 1 cup flour + 2 cups of water in a saucepan. Heat, stirring constantly, until thickened. Cool.
newspaper strips
white vinyl matt paint
acrylic paints, assorted colours
scrap fabric
embellishments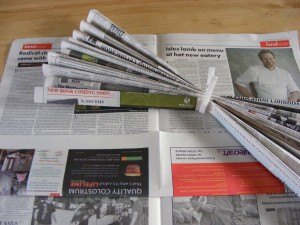 Fold newspaper into required size.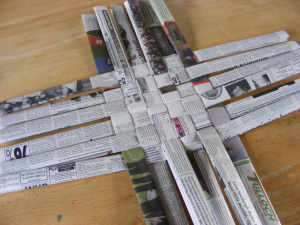 Weave base together. I used 6 x 6 strips.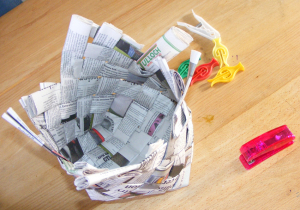 Weave sides together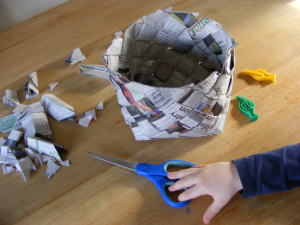 Staple top together and trim with scissors to required size.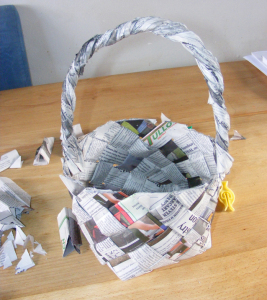 Add a handle made with two pieces of newspaper entwined around each other. Staple in place.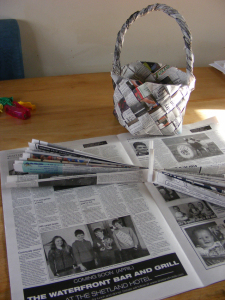 The eldest appeared in this issue of the local newspaper, so he is woven into a basket too!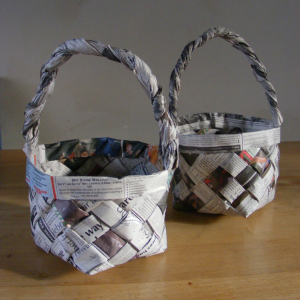 Add top edging of folded newspaper. Basket is now ready for several layers of papier mache.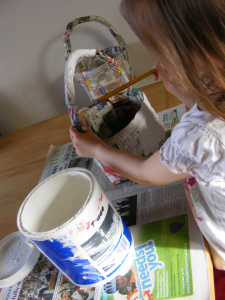 After the papier mache layers are dried, paint with white matte vinyl wallpaint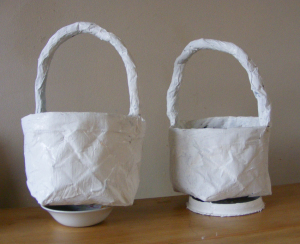 Ready to decorate.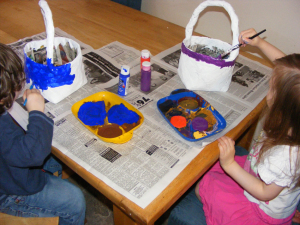 Let the children paint the baskets with acrylic poster paints. This took extraordinary willpower on my part to not interfere and 'show' them how to do it right! Embellish as they wish.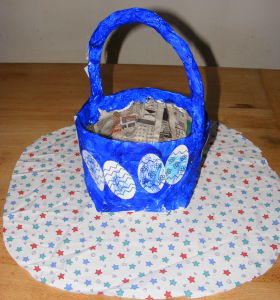 Line with fabric – I cheated and used double sided tape and fabric glue.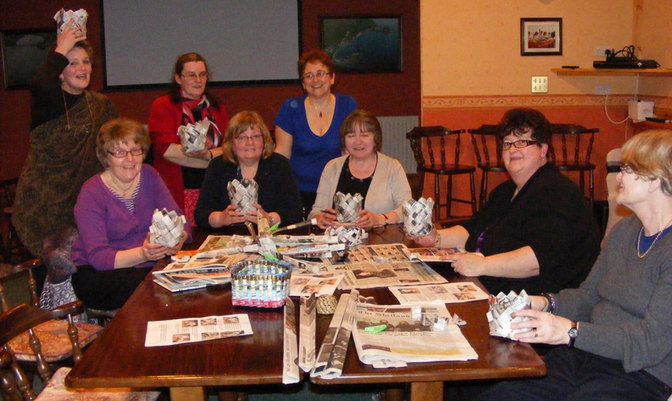 SWRI ladies showing off their woven newspaper baskets!