A 3 layer ice cream cake with an Oreo cookie base.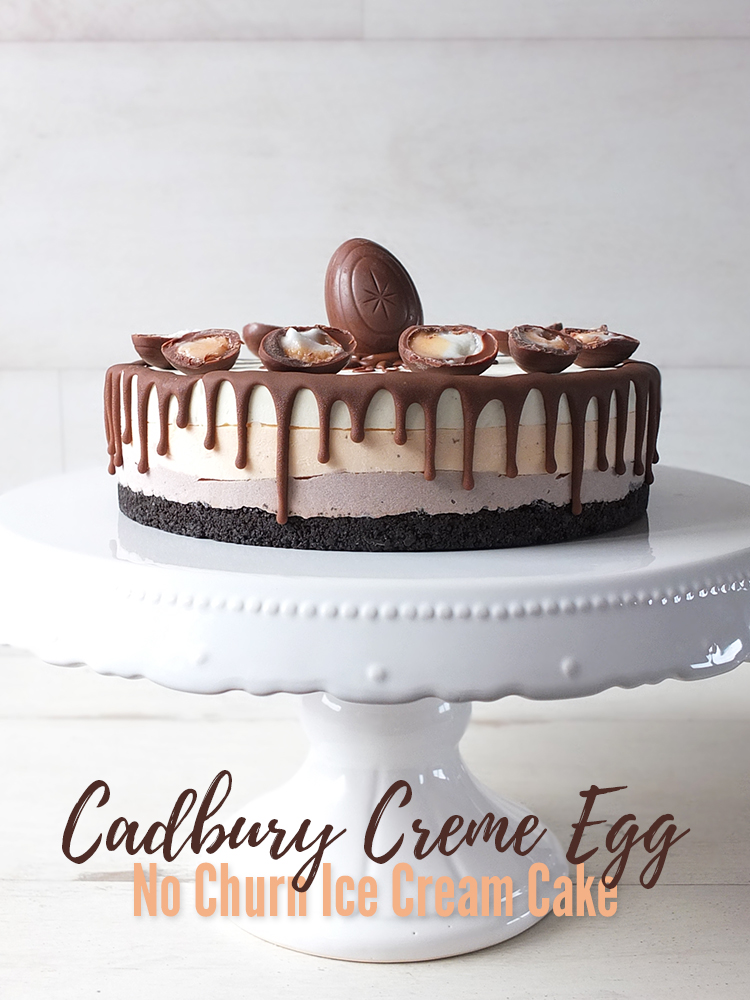 When I was a little girl growing up in rural East Coast Canada (a tiny village on Cape Breton Island, to be slightly more specific) we lived a 45-minute drive away from the nearest supermarket.
This meant that we did our big shopping trip once a month. It was an all day event. Our mother would take my younger brother and me through the mall stopping off at the craft section in Walmart, the pet store, and my favourite – the bookstore. Oh how I loved browsing through those books and, if I had saved up enough pennies, I'd buy myself a hardback Nancy Drew Mystery novel. Remember them, with their bright yellow covers?
Before all of this, we'd stop off at the local Dairy Queen restaurant for our lunch. If my mother taught me anything it was that you never do a supermarket shop when you're hungry and even worse is bringing along your small children if they are hungry. Want to hear children nagging for everything in sight? Go ahead and take hungry kids into a supermarket.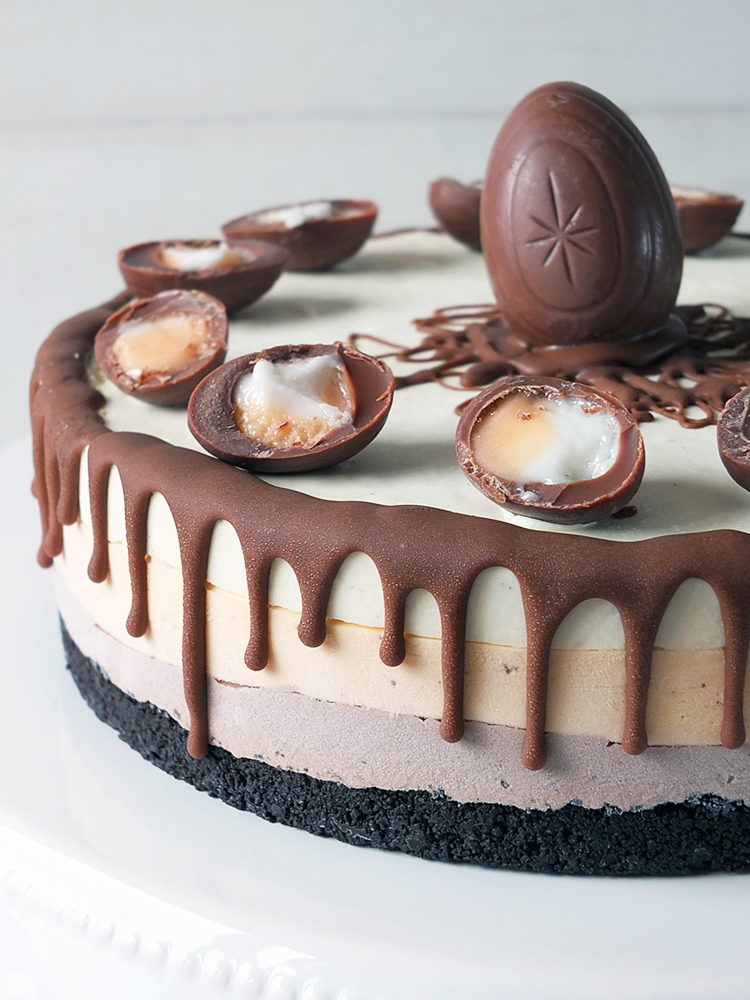 At Dairy Queen we'd have a burger with fries for our lunch. Back then you were given, with your children's meal, a small plastic grey Dairy Queen token you could exchange (then or at a later date) for a small ice cream sundae.
The exhilaration of walking up to the counter yourself as a small child and asking the server for your favourite flavour of ice cream and your chosen topping was something I remember with great fondness.
I also remember the giant freezers filled with ice cream cakes.
Those ice cream cakes were made with layers of flavoured ice cream and there was always a black crumbled biscuit layer which added texture to the cake. The tops of the cakes were decorated with piped icing, as a regular cake was, and oh my goodness gracious me they tasted fantastic.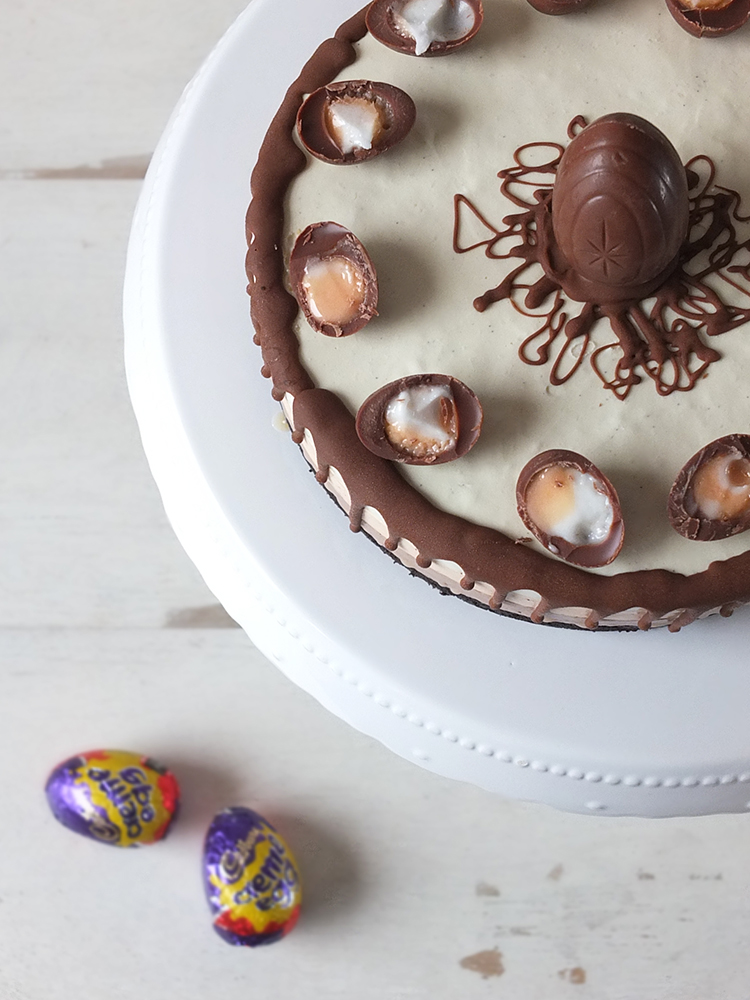 I know this because I got to try one. Once.
Once.
Dairy Queen ice cream cakes were, in my financially constrained childhood, reserved with families with money. We had very little money, so we never had an ice cream cake. My best friend did once, and I got to taste hers.
The memory of that sweet cold ice cream cake with its crunchy black biscuit layer lingers with me in my adult years, 3000 miles away from the nearest Dairy Queen, and I've been longing to make one at home.
Inspiration struck recently, and so I created this – the one and only Cadbury Creme Egg recipe you will ever find on my blog – for your viewing (and tasting!) pleasure.
I bring you the Cadbury Creme Egg Ice Cream Cake! A google search yields zero results for such a creation, so I think I might be on to something new!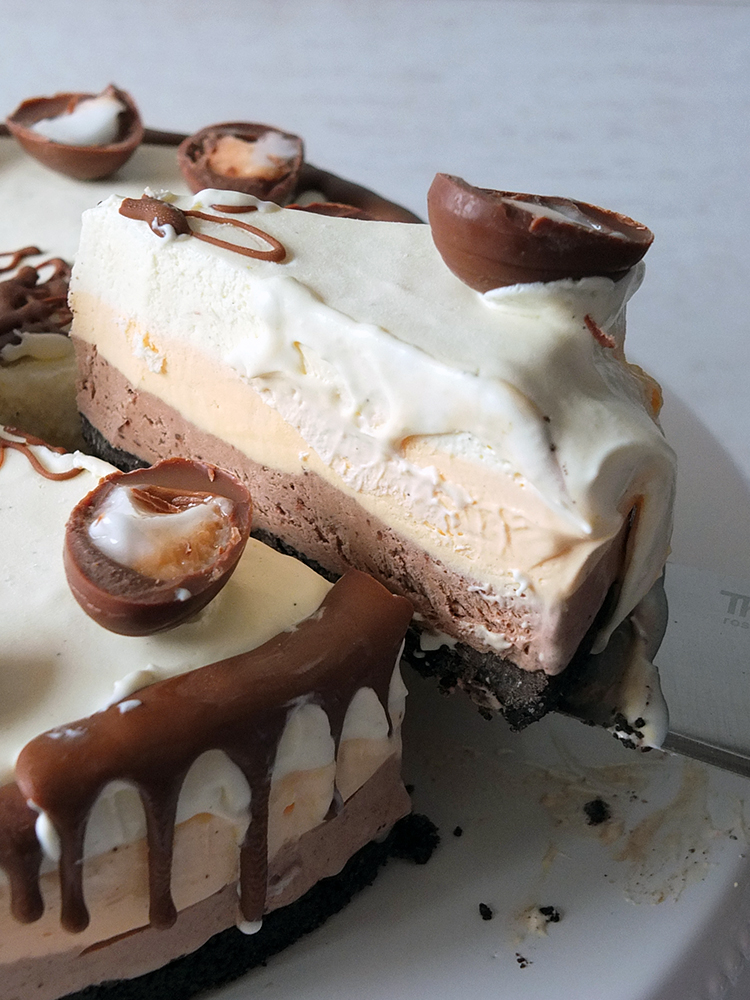 My recipe starts with a traditional Oreo cookie cheesecake crust – smashed up Oreo cookies mixed with melted butter and pressed into a cake tin. I used a silicone cake tin eight inches in diameter and three inches deep so the frozen cake would be the right shape and could be removed easily.
A quick and easy no churn condensed milk ice cream is divided into three and flavoured with chocolate, orange food colouring and Madagascar bourbon vanilla bean paste (my new favourite baking ingredient).
These layers, meant to resemble the layers of a Cadbury creme egg, are topped with a melted milk chocolate drizzle and some halved mini Cadbury creme eggs, and one regular sized egg.
It's rather fantastic, wouldn't you agree? Wait until you taste it…!
You're welcome. x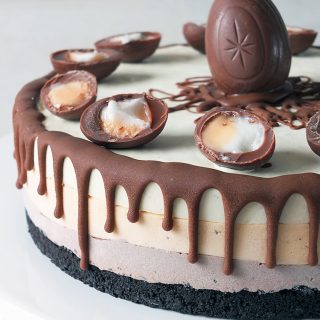 Cadbury Creme Egg Ice Cream Cake
A delicious three tiered no churn ice cream cake with an Oreo cookie base decorated with Cadbury creme eggs.
Print
Rate
Ingredients
For the No Churn Ice Cream Layers
For the Chocolate Decorations
Affiliate Links
This recipe card may contain affiliate ingredient and equipment links. As an Amazon Associate I earn from qualifying purchases.
Instructions
To prepare the Oreo cookie base place the cookies into a plastic bag and bash them with a rolling pin until they are fine crumbs. Alternatively, process in a food processor or blender until they reach the right consistency.

Stir in the melted butter until well combined and press into the base of an 8 inch round silicone cake tin with a depth of 3 inches. Place in the refrigerator to set while you get on with the ice cream.

Weigh the bowl you're going to make your ice cream in.

To prepare the no churn ice cream, whip the double cream with a whisk until it becomes soft and pillowy and begins to hold its shape.

Pour in the sweetened condensed milk and stir until combined.

Weigh the bowl again, subtract the weight of the bowl and this is the weight of how much ice cream mixture you have. Divide this mixture into three separate bowls. Place two of them in the fridge.

Sift the cocoa powder into the first bowl and whisk until thick and well combined. Spoon this mixture over the Oreo cookie base and level with the back of a spoon. Pop into the freezer for 20 minutes.

Meanwhile, cut one of your mini Cadbury creme eggs in half so you can see the shade of orange the 'yolk' is. Add enough orange food colouring, a few drops at a time, whisking after each addition, until you reach the desired shade.

Spoon this orange coloured ice cream over the chocolate ice cream, smooth with the back of a spoon and pop back into the freezer for 20 minutes.

Add the vanilla to the remaining bowl of ice cream mixture, stir well and spoon over the orange ice cream layer. Leave for several hours to chill entirely, preferably overnight.

Just before you want to serve your ice cream cake, melt the milk chocolate in a heatproof bowl suspended over a pan of barely simmering water.

Turn the silicone cake pan with your ice cream cake in it upside down and carefully roll down the edges of the cake tin to release the ice cream cake. Transfer right side up to a cake stand.

Drizzle the melted milk chocolate around the outside top edge, allowing a little bit to drip down the sides.

Drizzle some of the remaining milk chocolate in the centre of the ice cream cake so that there is enough melted chocolate there to hold a large Cadbury creme egg upright in the centre.

Cut the remaining mini Cadbury creme eggs into half and arrange around the outside top edge of the ice cream cake, and place the large Cadbury creme egg in the centre.

You can store the ice cream cake in the freezer until needed, without the Cadbury creme egg decorations (these freeze so that they are rock solid!). You can simply cut one slice at a time, leaving it to defrost 5-10 minutes to reach a softer consistency, or allow the whole cake to stand at room temperature for about 20 - 30 minutes before serving (if you can wait that long!)
Nutrition
Sodium:
177
mg
|
Calcium:
140
mg
|
Vitamin C:
1.2
mg
|
Vitamin A:
960
IU
|
Sugar:
37
g
|
Fiber:
1
g
|
Potassium:
256
mg
|
Cholesterol:
91
mg
|
Calories:
513
kcal
|
Saturated Fat:
20
g
|
Fat:
34
g
|
Protein:
6
g
|
Carbohydrates:
47
g
|
Iron:
2.6
mg
Environmental Information
Click here to view the nutritional information for this recipe (base and ice cream cake layers only)
OTHER CREME EGG RECIPES YOU MIGHT LIKE
Creme Egg Peanut Butter Nutella Cake with a Nutella Icing by Recipes from a Pantry
Cadbury Creme Egg Pancakes by Foodie Quine
Egg Creme Caramel Pavlova by Little Sunny Kitchen
Creme Egg Chocolate Stuffed Cookies by Munchies & Munchkins
Creme Egg Meringue Nests by Emily's Recipes & Reviews
Spicy Chocolate Orange Easter Cake by Tin & Thyme
Creme Egg Marshmallow Brioche Toast by Penne for Your Thoughts
Creme Egg Chocolate Ganache Tart by The Baking Queen
Creme Egg Chocolate Brownies by Fab Food 4 All
White Chocolate Cadbury Creme Egg Tart by The Foodie Couple Blog
Cadbury Creme Egg Chocolate Caramel Shortbread by Kerry Cooks
Creme Egg Brownies by Casa Costello
SHOP THIS POST
RBV Birkman Vintage Cake Platter
Cadbury Creme Eggs (Box of 48)
Mini Cadbury Creme Eggs
8 inch Round Silicone Cake Tin
Madagascar Bourbon Vanilla Bean Paste
Natural Orange Food Colouring 
[color-box]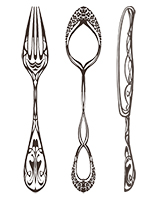 Have you made this recipe?
Take a photo and tag @tangoraindrop or use the hashtag #elizabethskitchendiary and share on Instagram and Twitter. It would make my day to see your creations!
[/color-box]