Around the world in 50 fun, healthy, creative recipes the whole family can cook together.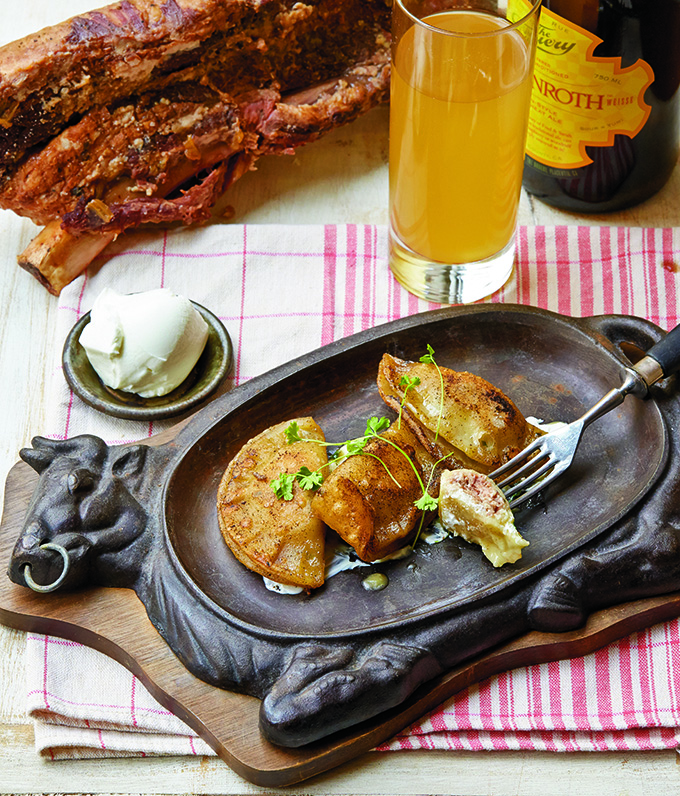 As the mother of three noodle-obsessed children I was delighted when I received the email from the Quarto book publishers announcing the soon-to-be-released-in-the-UK cookery book Noodle Kids. Developed by award-winning American chef Jonathan Sawyer this book boasts 50 recipes that the whole family could cook together.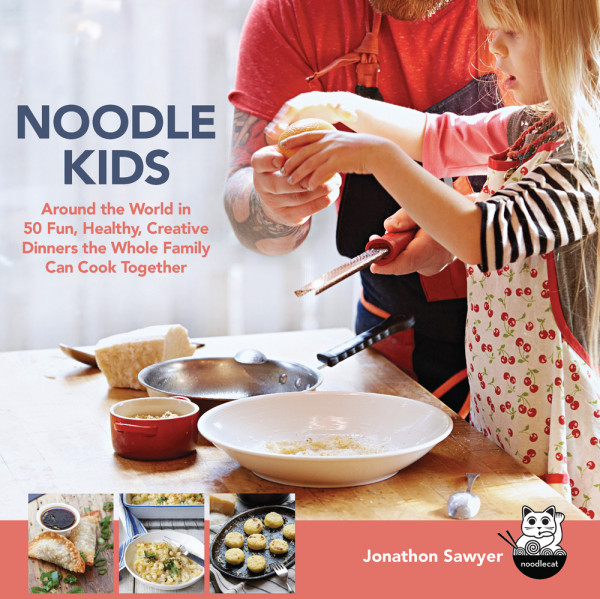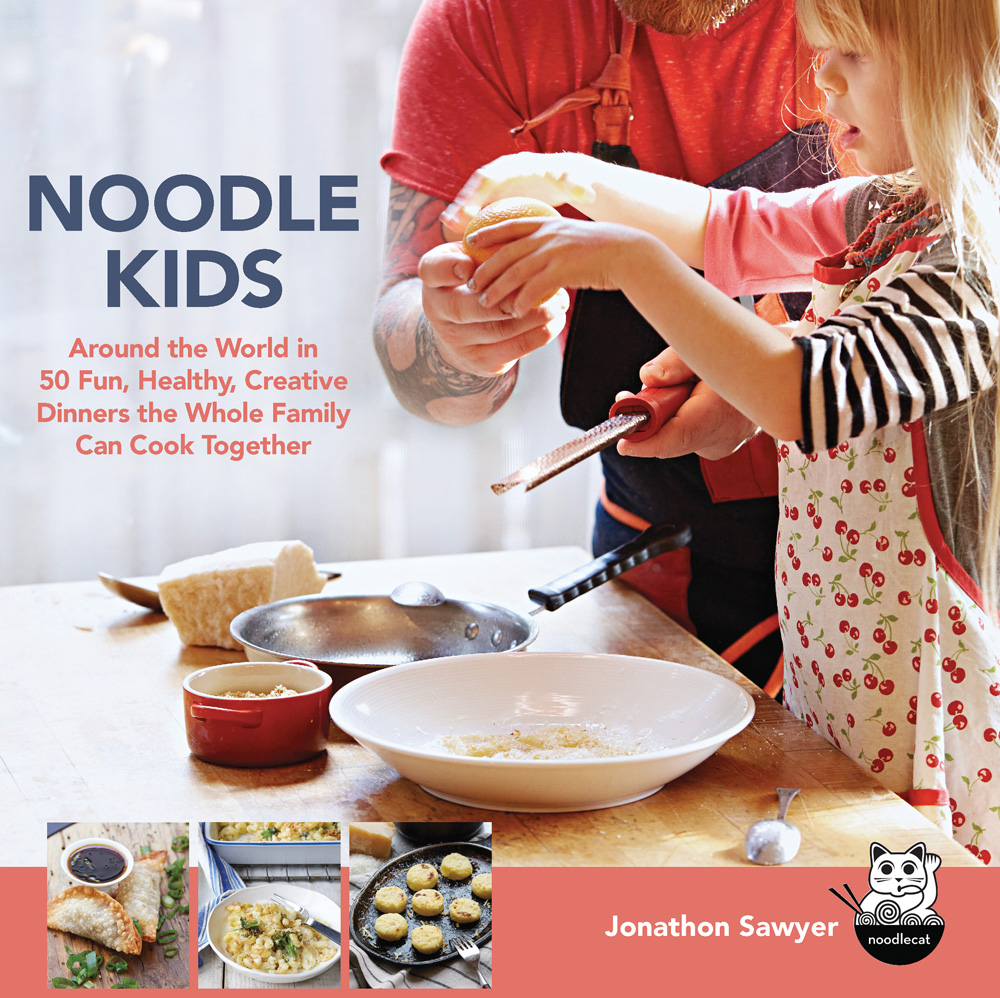 The Sawyer family and ours have a few things in common: we both love cooking with our kids; we both have a son named after a character in J.D. Salinger's controversial novel Catcher in the Rye (although we do get some quizzical looks where people are clearly wondering why we named our child after an Australian car company… just like Mr. Sawyer probably gets the same wondering why he's named his son after a baseball position!). Both our families have children who love pasta, and that, my friends, is about where it stops.
I jumped at the chance to review this book as it was aimed at children. My kids love pasta, it's their go-to meal if I ask them what they want for dinner (that, pizza and porridge) and anything that's going to encourage them to get a bit creative with their meals is a winner by me.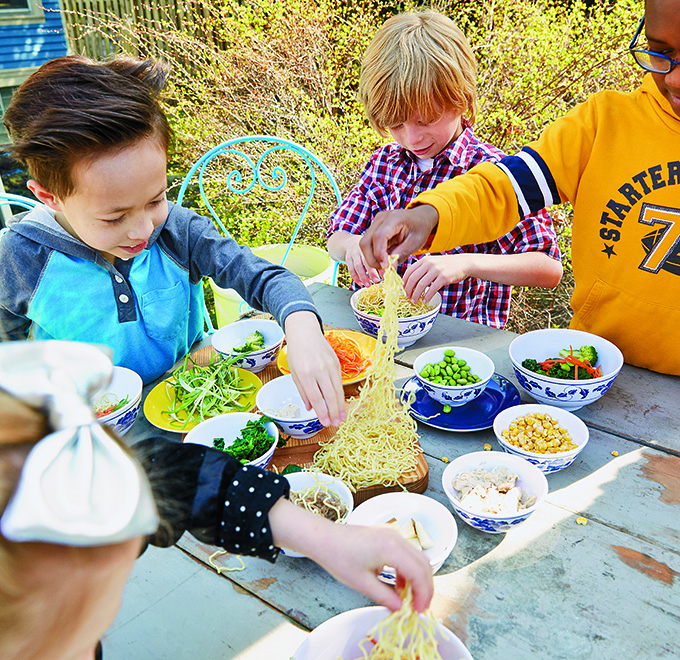 Alas, this is not to be. Clearly Mr. Sawyer's children are much more adventurous than mine. He's very likely never heard, "Dad, why do you only make yucky food?!" and had his lovingly prepared spaghetti dish called spaghetti alla yucky stuff, like I have!
Personally, I think every single recipe in this book is beautiful and mouthwatering and I can't wait to try them out, but my children, on the other hand… well, it isn't going to happen. There's too much food touching other food going on in these recipes.
Noodle Kids is a 142 page paperback cookery book featuring a wide variety of recipes for stuffed, baked, saucy, slurpy and gluten free noodles – from ricotta gnocchi with squash and garlic sauce to lasagna, farro with walnuts and pork to stracciatella alla Romana.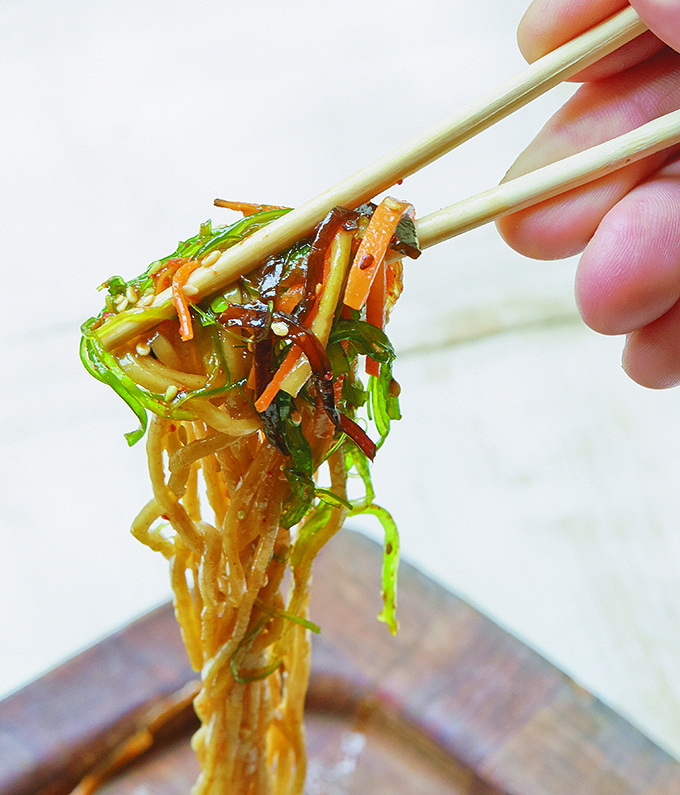 The recipes certainly don't look quick and simple although they are beautifully photographed. Long ingredients lists and fancy titles make the recipes seem like they should be in a posh restaurant, rather than appealing to the simple tastes of small children, but like I said, I personally like the look of every single one of them.
If it wasn't for the title of the book and the quirky anecdotes of the cartoon mascot Noodlecat throughout I would have thought the recipes were aimed at adults. I will definitely be cooking many of them for my husband and I. Guaranteed my children will enjoy helping me prepare them. They love turning the handle on the pasta machine and pressing down the edges of stuffed ravioli. They're just not so keen on the eating part, unless the pasta is cooked simply with a drizzle of oil and served with a sprinkling of Parmesan cheese.
My only other criticism of the book is that there are quite a few typos, spelling mistakes and ingredients included in the recipe list and no corresponding instructions. Other than that – the recipes sound immensely appealing to my grown up tastes and would suit any adult (and adventurous children) with a love of noodles.
One of of the recipes which really stood out for me was that for pot roast pierogi – little European dumplings filled with leftover pot roast. I'm a massive fan of pierogi, and the book publishers have kindly given me permission to reproduce the recipe here.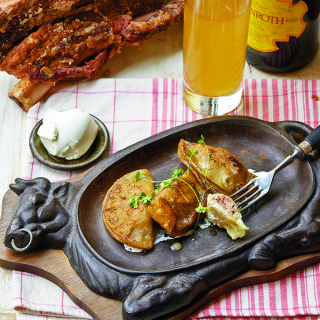 Pot Roast Pierogi
A great way to use up leftover pot roast meat, or any other meaty leftover (meatloaf, pork chops, etc.)
Print
Rate
Servings:
4
appetizer servings
Ingredients
For the Dough
1

large

free-range egg

173

grams

sour cream

56

grams

butter

60

ml

vegetable oil

1

tbsp

fresh herbs

salt and pepper

to taste

250

grams

plain flour

plus extra for rolling
For the Pot Roast Filling
2

tbsp

butter

80

grams

onion

diced

450

grams

shredded pot roast meat

50

grams

Grana Padano cheese

Parmesan, dry jack, etc.

1

tbsp

fresh herbs

salt and pepper

to taste
Egg Wash
1

tbsp

water

1

large

free-range egg
To cook and serve
60

ml

pot roast liquid

58

grams

soured cream

1

tbsp

fresh herbs

1

tbsp

butter
Affiliate Links
This recipe card may contain affiliate ingredient and equipment links. As an Amazon Associate I earn from qualifying purchases.
Instructions
In a stand mixer or large bowl, combine 1 of the eggs, 173 grams of the soured cream, 56 grams of the butter, the oil, 1 tbsp herbs and season with salt to taste.

Mix for 3 minutes to combine.

Add the flour in 3 parts, mixing between each addition.

WAIT! Cover the dough in plastic wrap and refrigerate for at least 1 hour or up to 3 days.

To prepare the filling, melt the butter in a saute pan over a low heat. Ad the onion, cooking until soft, about 30-45 minutes.

In a large bowl, combine the sauteed onions, meat, cheese and herbs. Season to taste with salt and pepper.

Place the mixture in a plastic bag and use a rubber band or string to force all the ingredients into one corner of the bag.

When ready to make the pierogi, dust the counter with flour and split the dough in half.

Roll half the dough until it is 1.5mm thick.

Using a ring mould, cut the dough into circles. Stack the rounds with parchment paper between them. Repeat with the remaining dough.

Prepare an egg wash by beating the remaining egg lightly with the water in a small bowl with a fork.

Brush the inside of each round with the egg wash.

Place 1 tbsp (15 grams) pierogi filling in the centre of the round and fold the dough over it into a half moon shape. Crimp the edges with a fork to seal.

WAIT! You can store these pierogi in the refrigerator or freeze for up to 4 months until you are ready to cool. Don't stack the fresh pierogi. They are sticky.

Fill a large pot with water and season with salt until it tastes like seawater. Bring to a boil over high heat. Reduce to a simmer and cook the pierogi for 5 minutes.

Transfer the pierogi to a saucepan with some water still clinging to the noodles, flat side down.

Place the saucepan over a medium-high heat. Add 1 tbsp butter and cook until the water evaporates and the pierogi are golden brown and delicious, about 1 minute on each side.

Add the reserved pot roast liquid, remaining 1 tbsp of herbs and remaining 1 tbsp butter. Reduce the heat to medium-low and simmer, stirring gently, until a smooth creamy sauce forms, about 3 minutes.

Garnish with soured cream.
Notes
Original recipe also lists grated zest and juice of 1/4 lemon, but does not explain what to do with it in the instructions.
Environmental Information
Officially released in the UK on the 5th of February this book retails at £15.99 you can find this book on Amazon.
To order Noodle Kids at the discounted price of £12 including p&p* (RRP: £15.99), telephone 01903 828503 or email mailorders@lbsltd.co.uk and quote the offer code APG291. 
*UK ONLY – Please add £2.50 if ordering from overseas.
GIVEAWAY
The UK publishers, Quarto Books, have offered my readers the chance to win a copy of this book. To enter, fill in the Rafflecopter entry form below. UK entries only.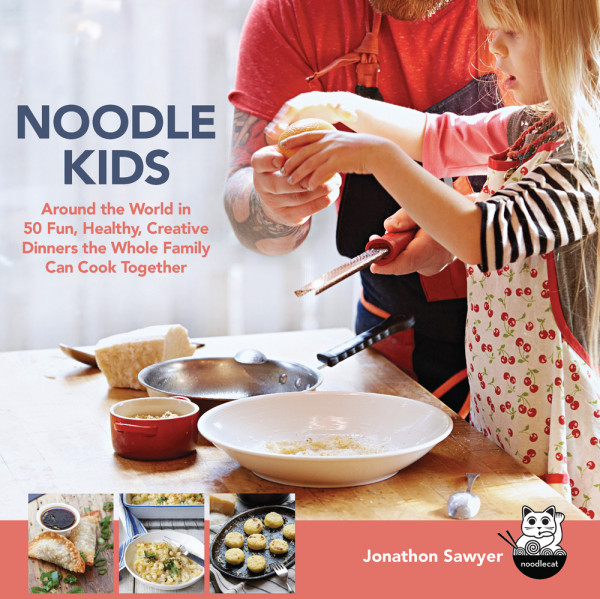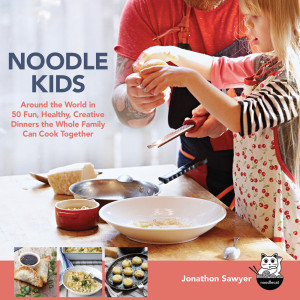 HOW TO ENTER
For your chance to win a copy of Noodle Kids by Jonathan Sawyer RRP £15.99 enter using the Rafflecopter form below. Come back and tweet about the giveaway every day for more chances to win!
TERMS & CONDITIONS
This giveaway is open to UK entries only. Entrants must be age 18 or over. The winner will need to respond within 7 days of being contacted; failure to do this may result in another winner being selected.
The prize is offered and provided by Quarry Books. The prize is a copy of Noodle Kids by Jonathan Sawyer RRP £15.99. There is no cash alternative and the prize is not transferable.
There is no entry fee and no purchase necessary to enter this giveaway. The promoter (Elizabeth's Kitchen Diary) reserves the right to cancel or amend the giveaway and these terms and conditions without notice.
Entry into our giveaways will be deemed as acceptance of these terms and conditions.
If you need some help using Rafflecopter, here's a quick clip to show you how. Rafflecopter will pick the winner at random from all the entries received. I will be verifying entries and any automated entries or those who have claimed they have made the mandatory blog post comment and really haven't will be disqualified. It's mandatory!
Closing date is midnight on Monday 23 February 2015 (GMT) and the winner will be announced that day.
If you want to be kept up to date on my recipes, occasional craft tutorials, adventure stories and giveaways then please subscribe to my weekly newsletter; it gets sent out every Monday morning if there is new content. Your email address won't be passed on to anyone, you will never be spammed and you are free to unsubscribe at any time, no questions asked. Make sure you confirm your subscription or you won't receive the newsletter – if it hasn't arrived check your junk mail folder.
[wysija_form id="1″]
Elizabeth's Kitchen Diary was sent a review copy of Noodle Kids. All photographs and recipe provided by Quarto Books. All opinions expressed are our own. This is not a paid post.