A visit to some of Paris' 100 award-winning bistros.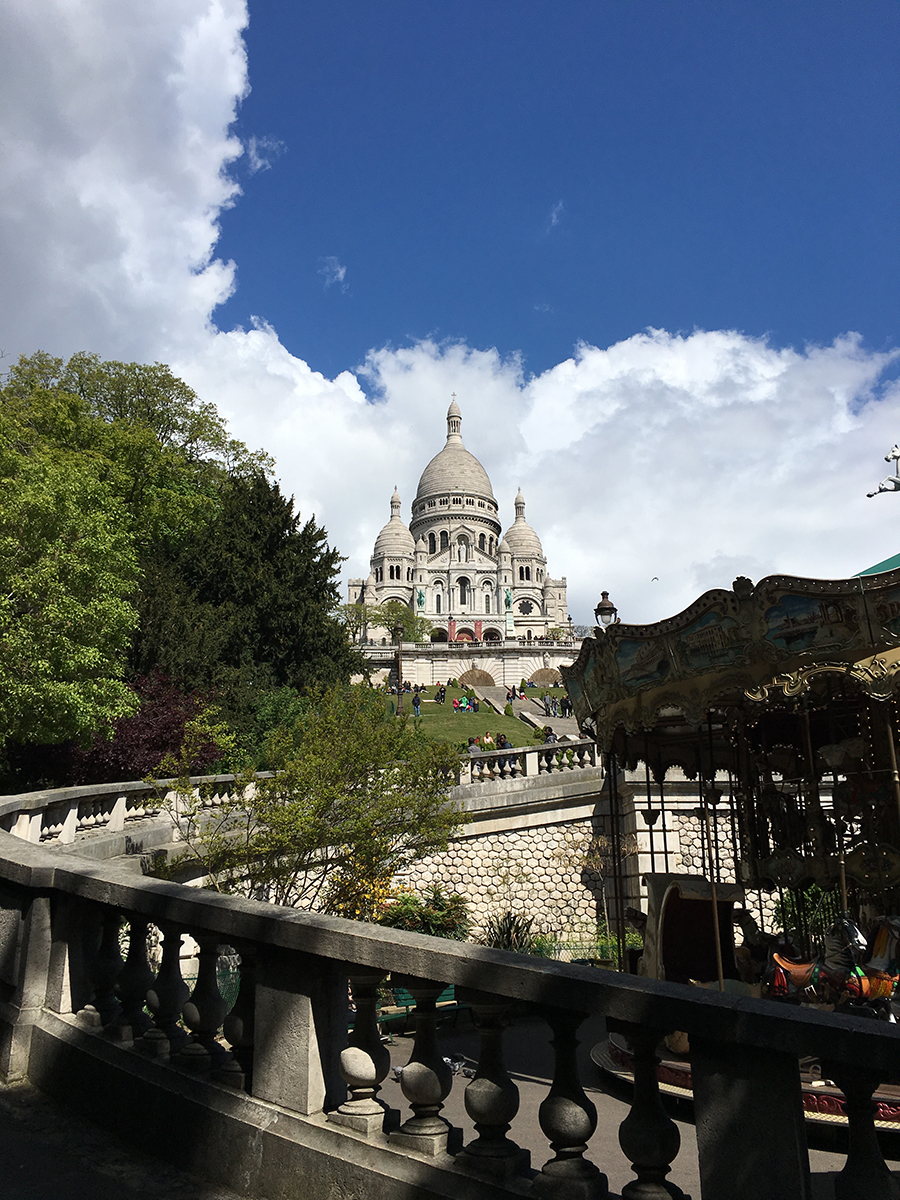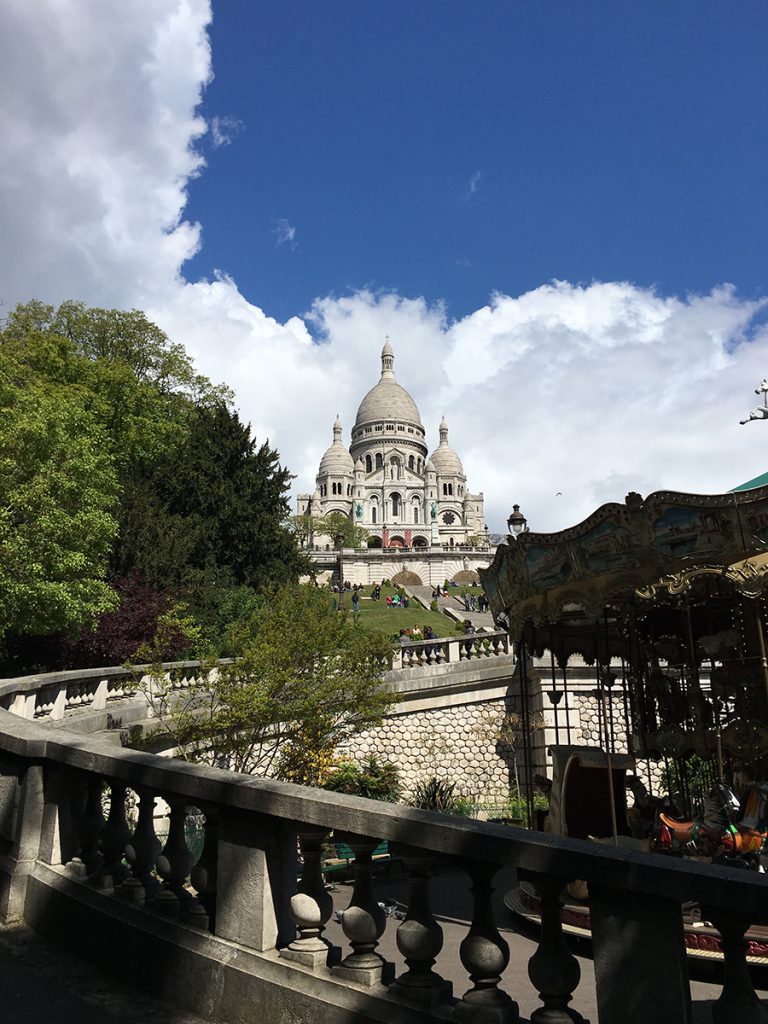 I have visited Paris twice in my life (so far). The first time was 18 months ago when, en route to London for a food blogging conference, I took a little detour to the city of lights. I rented a tiny studio apartment for five days and explored as much of Paris as I could on foot. I fell in love with what I saw.
As much as I love food, I confess that during this trip I was too shy to eat out anywhere. I'd never explored a city by myself like that before and I was hesitant to do the whole dining solo thing. I don't speak French very well and I was unsure if English translations would be provided on the menus. Besides that, I had no idea where I should go – there were so many different places to choose from! How could you narrow it down? So, during that visit, I mainly subsisted on filled baguettes and pastries from the many, many boulangerie pâtisseries dotted around the beautiful city.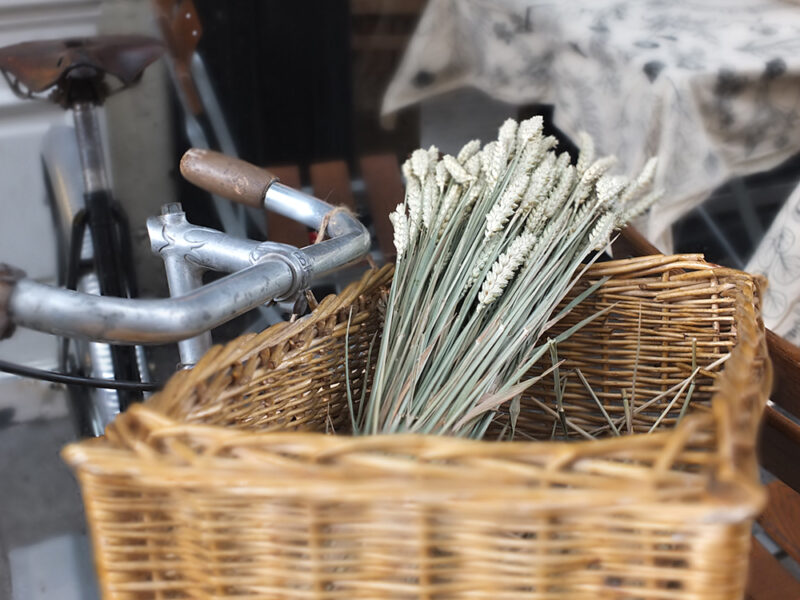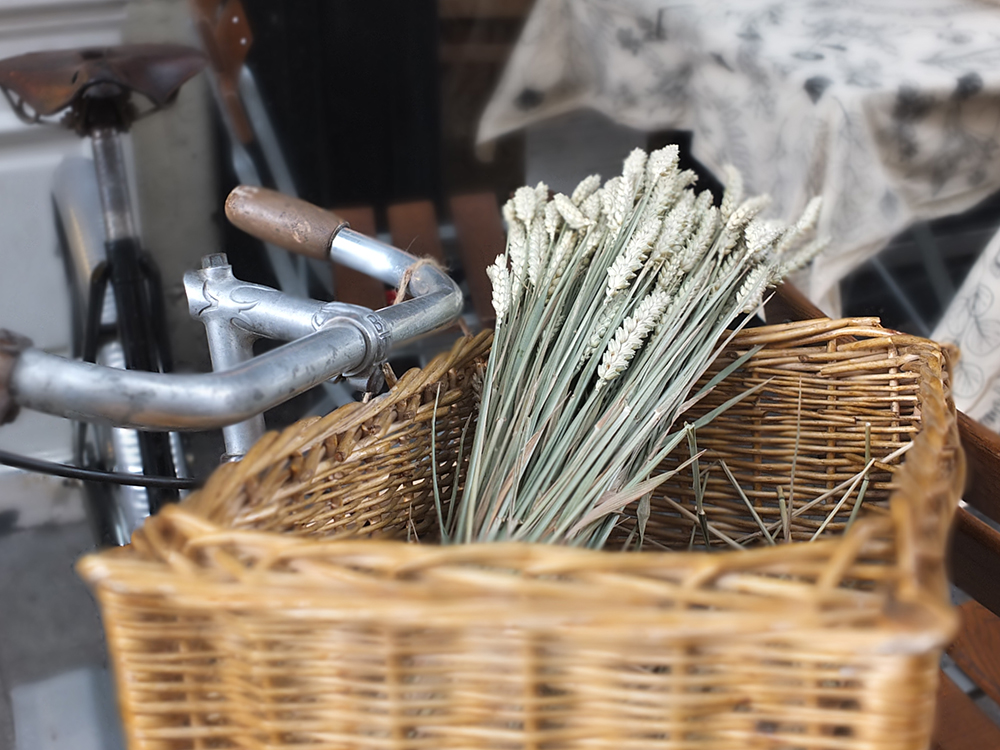 My second trip to the city was an entirely different culinary experience. A few weeks ago I was invited by the Paris Conventions and Visitors Bureau to visit Paris and discover the best Parisian bistros and unknown gourmet places that the city has to offer.
In 2010, UNESCO declared French cuisine a 'world intangible heritage'. French gastronomy was singled out as a "social custom aimed at celebrating the most important moments in the lives of individuals and groups", and with this trip, I had the chance to experience this first hand with a wonderful small group of journalists and bloggers.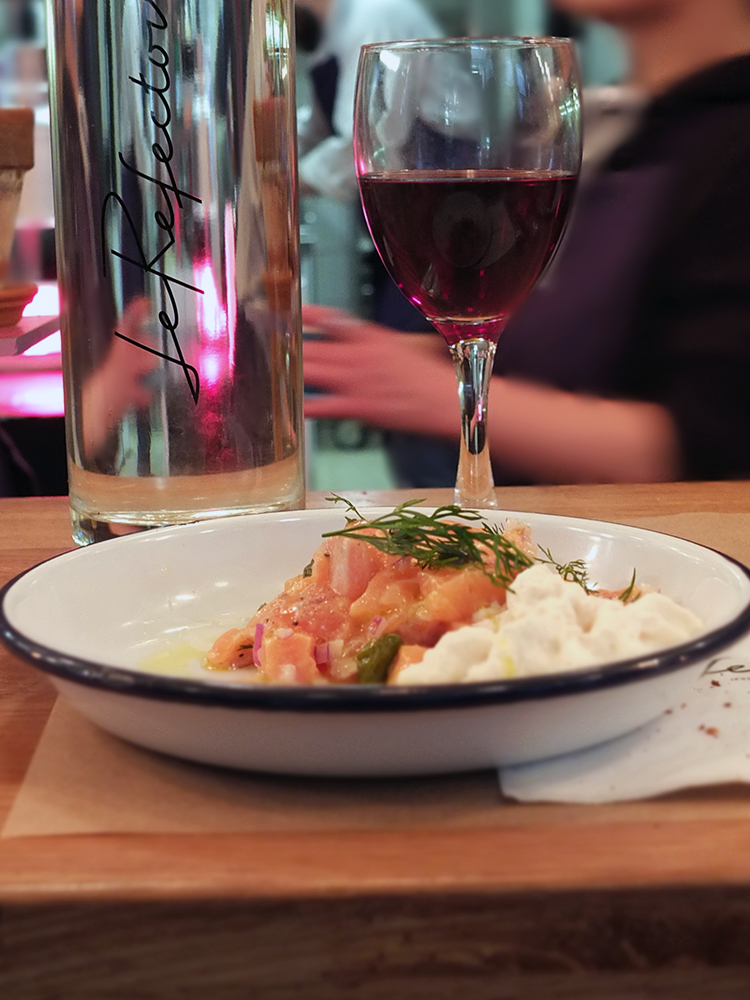 Bistronomy is a revolutionary new culinary movement that has been sweeping through France. It's a fairly new term, coined in the 90s, a combination of the words bistro and gastronomy. It essentially describes a hybrid dining experience midway between casual dining and an inventive, experimental culinary experience but at moderate, affordable prices. Think Label Rouge Scottish salmon with hazelnut cream (pictured above) served on a tin camping platter. You sip a glass of fine red wine while you're sitting on a high stool perched next to a narrow countertop within sight of the chef. Everyone's smiling. The market where all the fresh ingredients were purchased is right next door. €20 for a three-course meal. Le Refêctoire.
Anne Hidalgo, the mayor of Paris, describes bistronomy as "a symbol of Parisian spirit, the Parisian bistro is an essential part of our lifestyle. Source of attractiveness and fame, it creates a bond – between people, between cultures, but also between tradition and contemporaneity."
For the first time, 100 bistros have been recognised and celebrated for their contribution to the Paris culinary scene with a special award – the Paris City Medal; the ceremony for which was held at the rather lavish and extravagant city hall.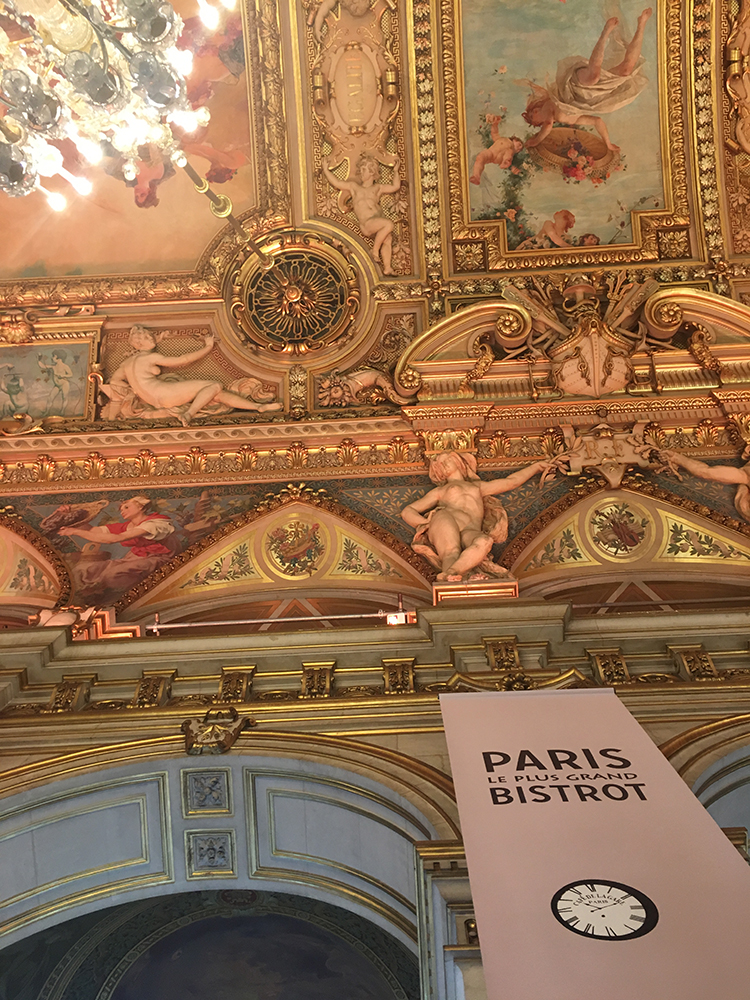 You can find the link for the names and addresses of all 100 bistros, carefully selected by some of France's top chefs including Stéphane Jégo from L'Ami Jean and Alain Ducasse, at the bottom of this post. It's well worth checking out this list if you are planning a visit to Paris and trying to decide where you want to eat.
Following the awards ceremony, we food bloggers and journalists were treated to a cocktail buffet hosted by some of the winning bistros. Set in the opulent surroundings of the Hotel de Ville, the headquarters of the Paris municipality since 1357, it was a feast for both the eyes and the belly.
What a feast it was too! Signature dishes from many of the awarded chefs were served, including cassoulet, duck ravioli (pictured below), chilled asparagus soup, fois gras, pots de fleur made with cacao and mushroom 'volcanic soil' with a creamy puy lentil base, champagne, cheese, bread and all sorts of delicious desserts. So much beautiful food!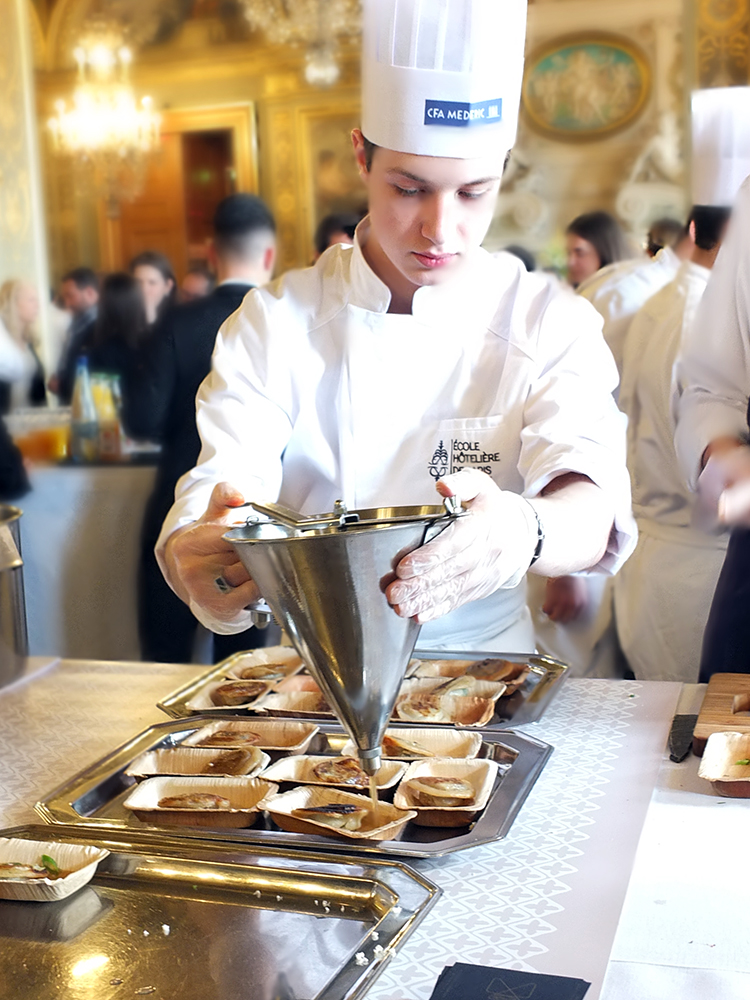 As part of our 48-hour trip to the city, we visited as several of the recently awarded bistros as well as being treated to a cookery class, an outdoor market tour and (after a 3:30 am start!) a rather thorough tour of the Rungis International Market, the world's largest commercial food market.
The bistros varied from a simple street food style establishment (Le Refêctoire) to a full three-course restaurant dining experience in a private room on the second floor of a listed building where Hemingway himself used to visit (Pharamond, pictured below). €35 for a three-course meal.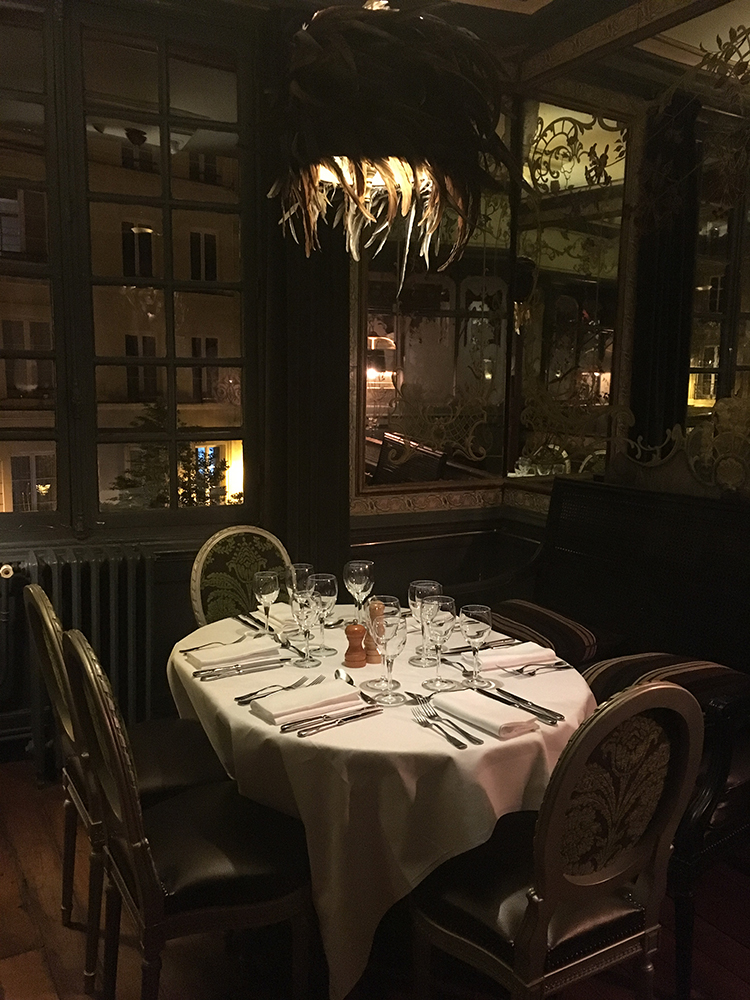 One of my favourite bistros we visited was Anicia Bistro Nature par François Gagnaire in the 6th arrondissement. This experience was, what I think, what Parisians are talking about when it comes to bistronomy: good food, good wine and excellent company in an informal, almost art-gallery-like premises. The organic, finest quality food was presented in an artistic manner, from slices of fresh vegetables hung on a wire clothes line, to the pot de fleurs with a volcanic soil made from cacao and ground mushrooms on a base of creamy puy lentils.
Puy-en-Velay lentils featured heavily throughout the meal, as they come from the L'Auvergne region where the chef originates. Dessert even involved a puy lentil creme brulée, which was a rather interesting culinary experience!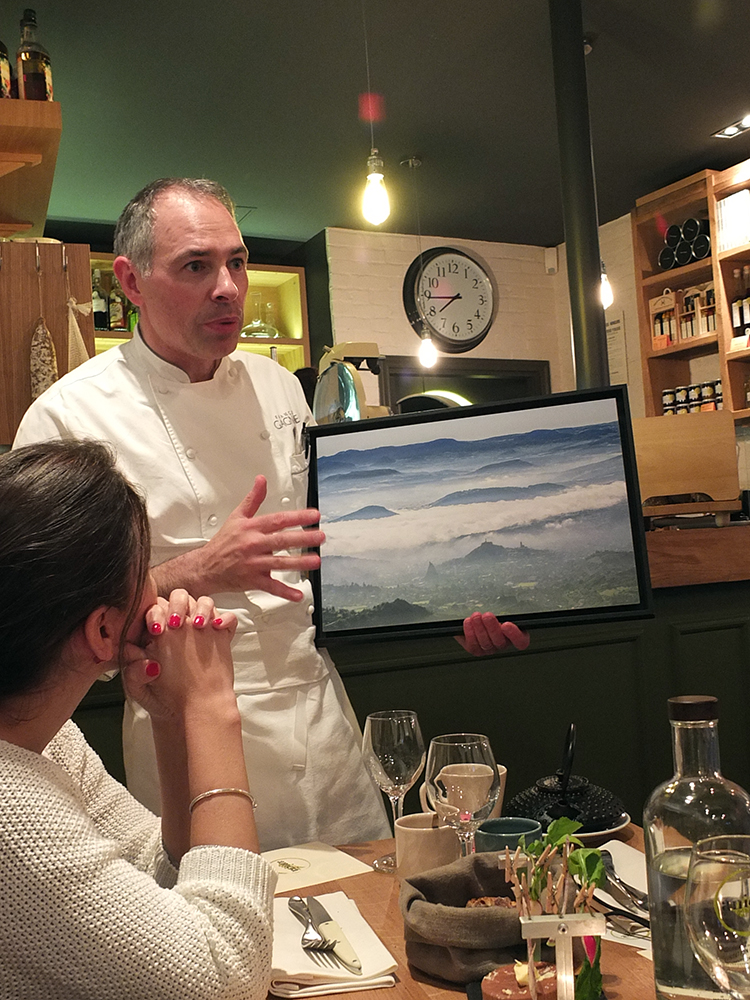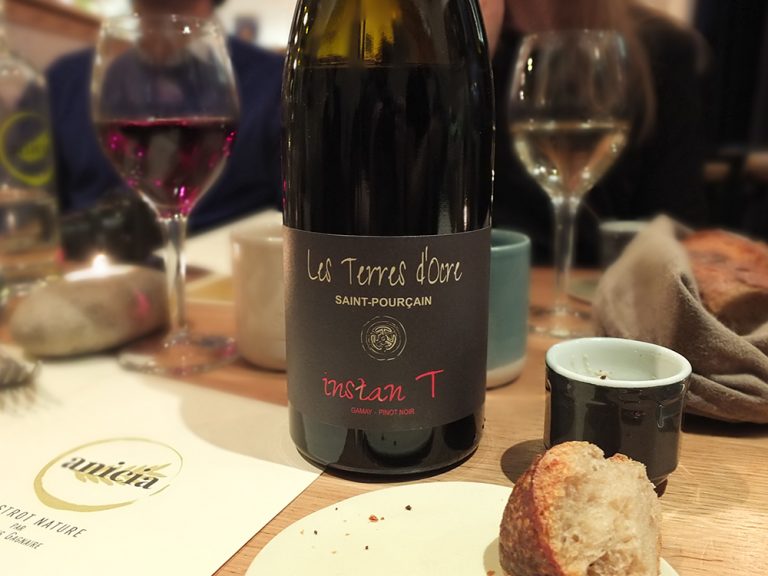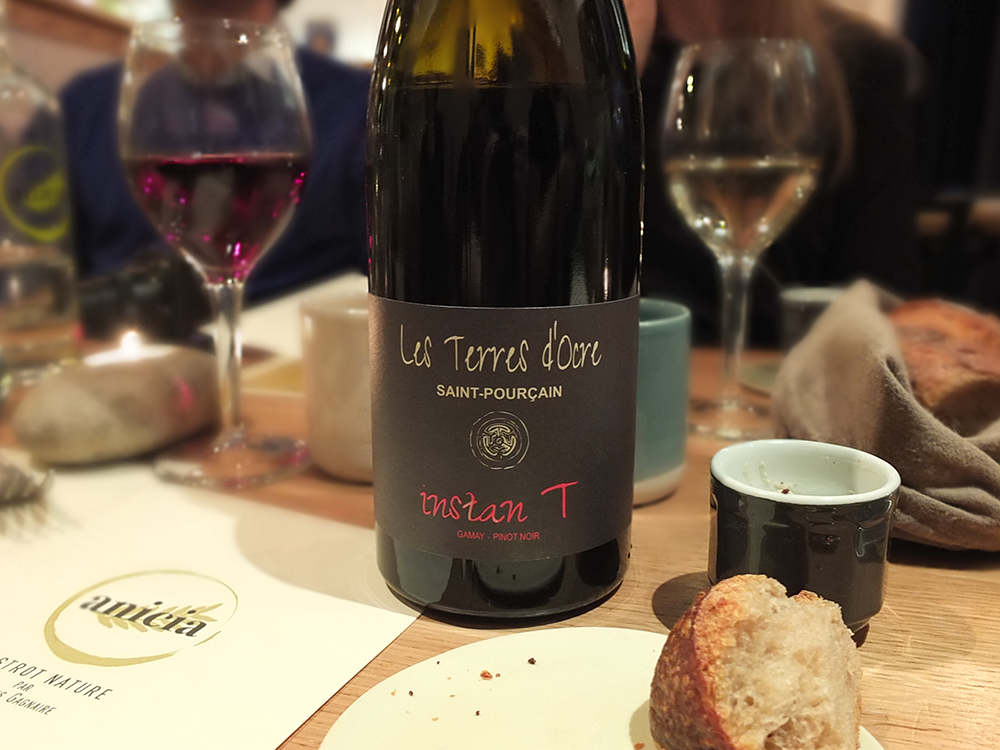 Although the price tag is quite hefty (€120 all inclusive) I would really recommend this dining experience to anyone wanting to try something a bit quirky and unusual while visiting Paris.
Le 153, a cocktail bar located on Rue Saint-Martin, is well worth a visit too, especially the top floor featuring a mixology room in the middle of a boudoir (pictured below). Prices for cocktails range between €12-14.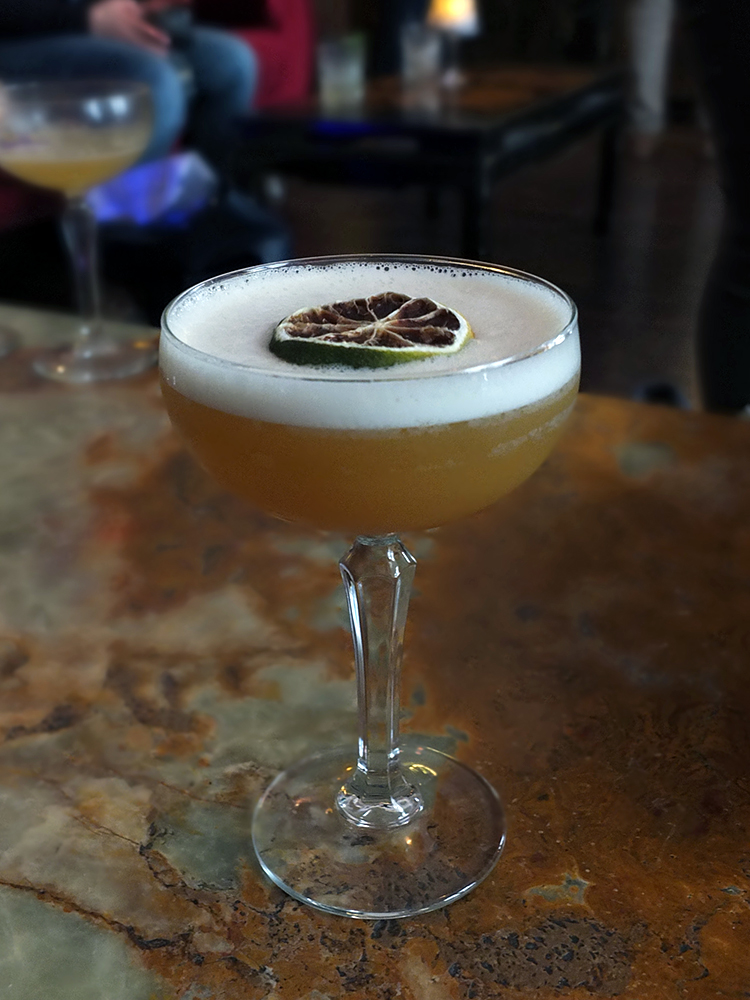 Parisians, I am told, do not shop at supermarkets. They go to outdoor markets and independent shops each specialising in their field of expertise. There are the bakeries, the cheesemongers, the fish shops, the chocolatiers. Each establishment features its own unique product, excelling in the creation or distribution of it.
As part of our culinary visit to Paris we were taken on a food walking tour, courtesy of Bubble Globe, to discover and taste test our way through some of these speciality shops.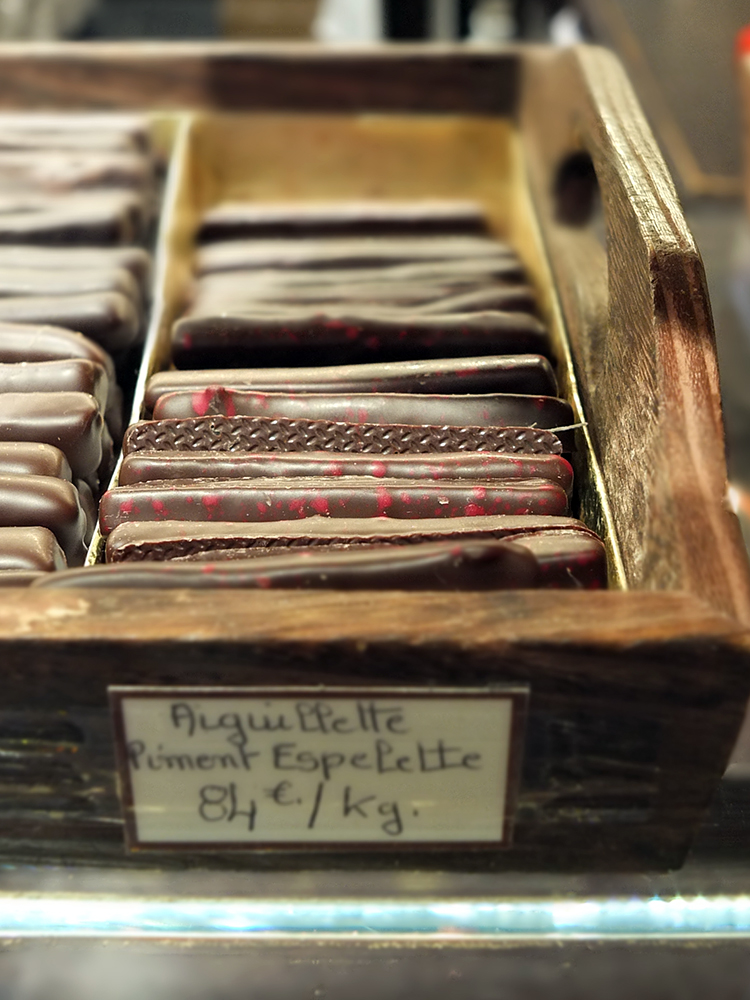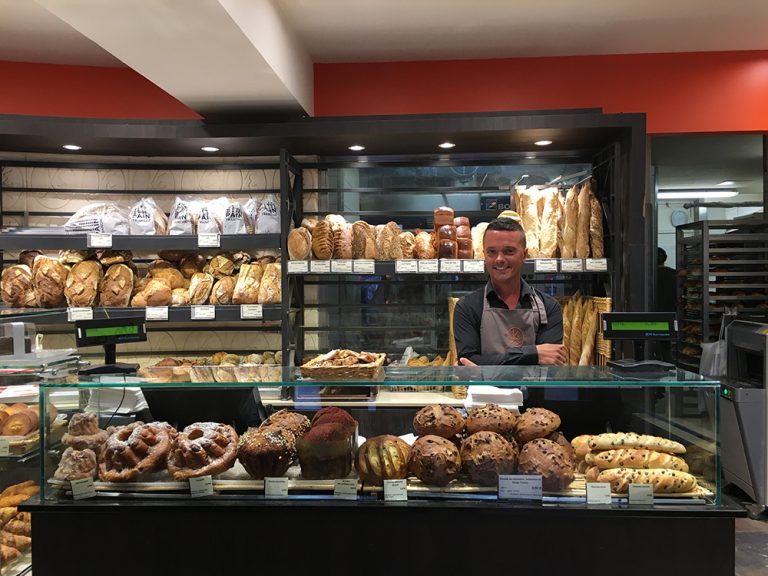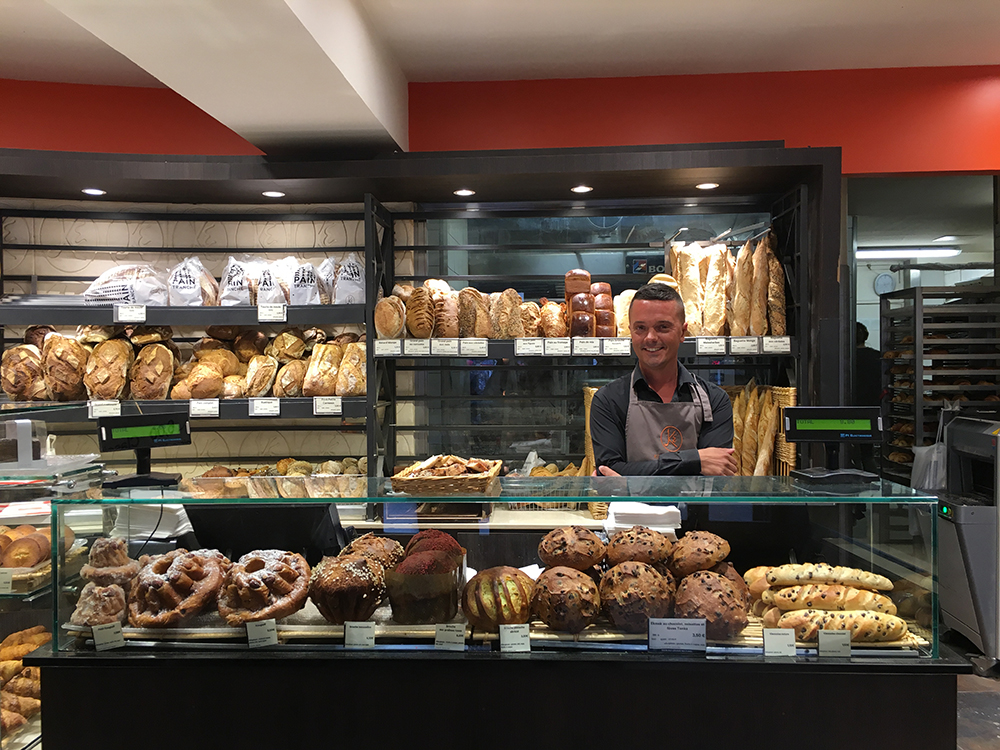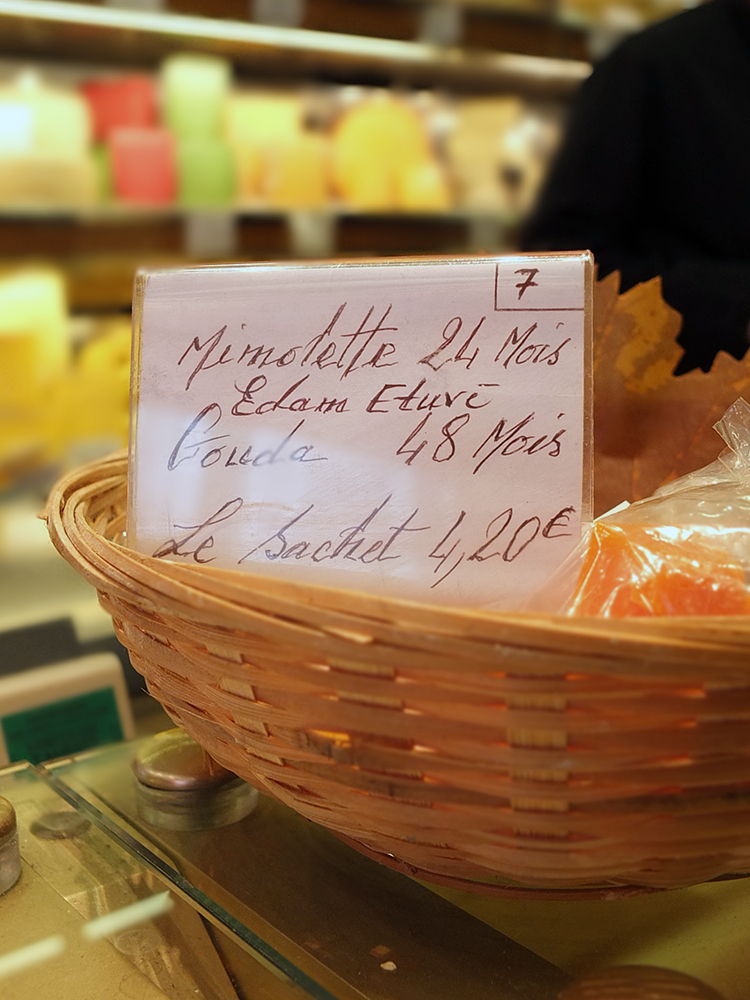 This method of shopping, I believe, creates greater care and pride in the finished dish made at home. We Brits could really learn a thing or two from the Paris markets, I think.
The chefs at Parisian bistros and restaurants, however, purchase many of their ingredients from the Rungis International Market – the world's largest wholesale food market where only the finest of produce is sold. Covering over 234 hectares it consists of food halls so large employees use forklifts to move around (and they don't like it if you get in their way!).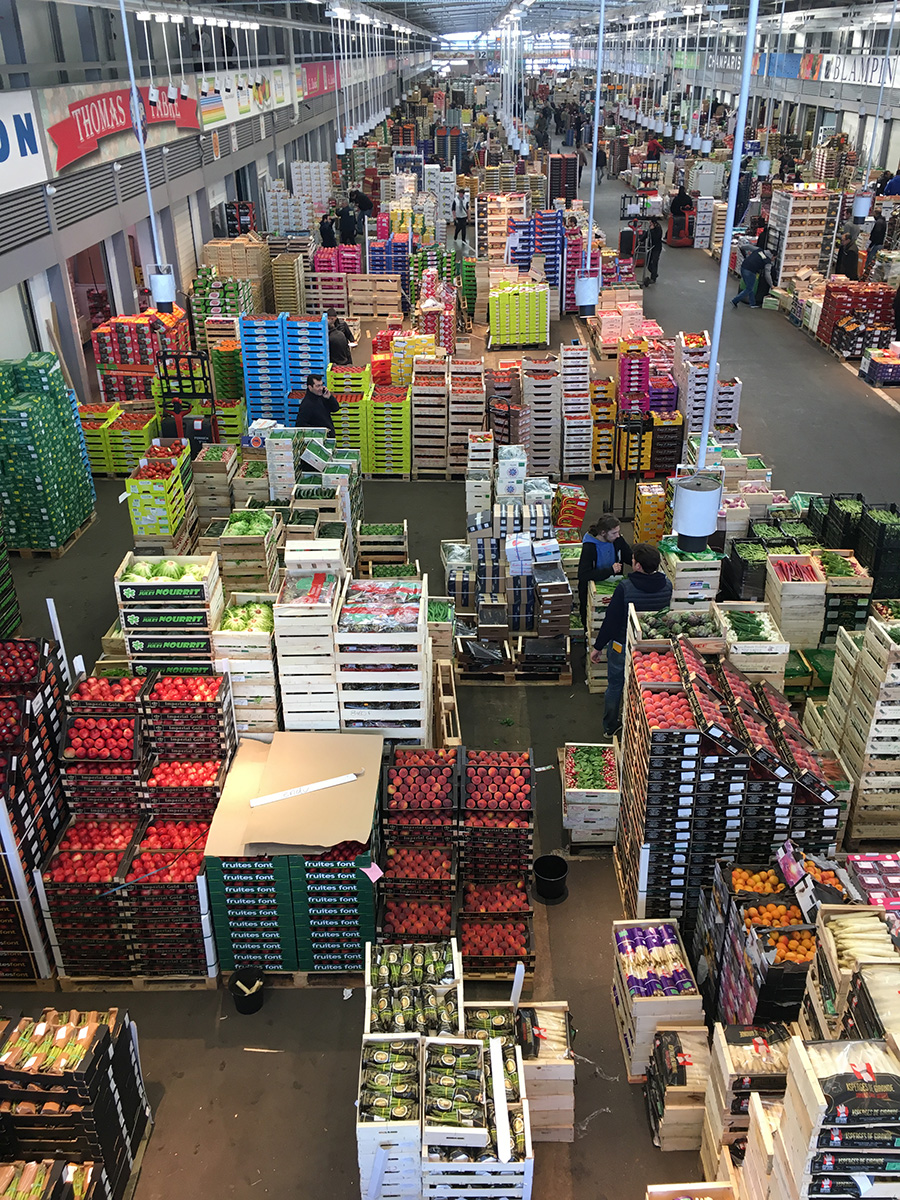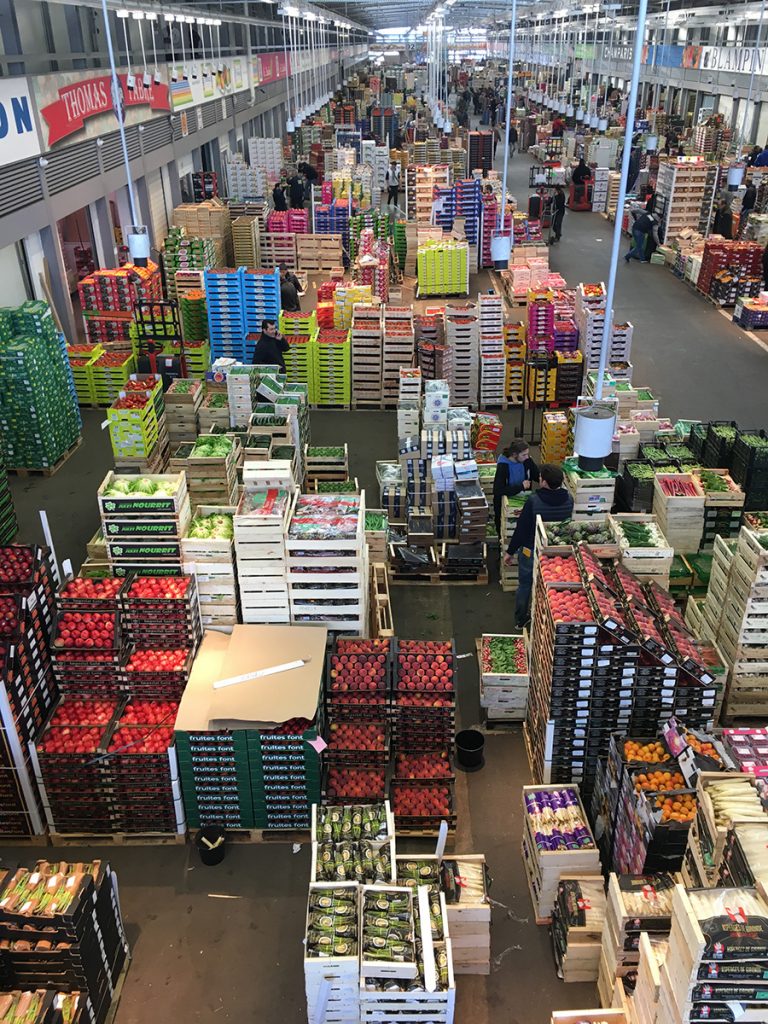 Our tour began in the cavernous, ice-cold fish hall and took us through several meat halls including one where we stopped and watched a man skillfully carve the face off a cow, remove its tongue, crack its skull open with a machine and remove its brain. Thirty minutes later we were sipping champagne and taste testing caviar and it hadn't yet gone 7:30 in the morning.
Other halls include several dedicated solely to fruit, vegetables and flowers. 1.7 million tonnes of produce pass through the halls each year.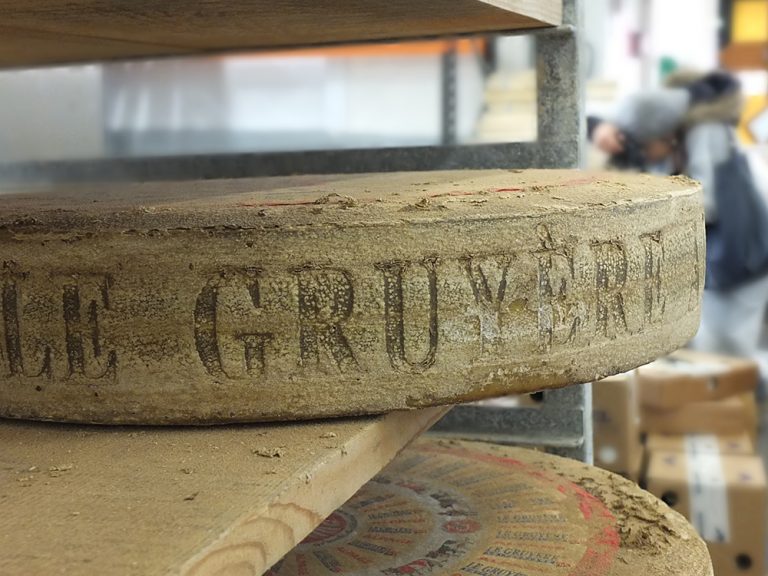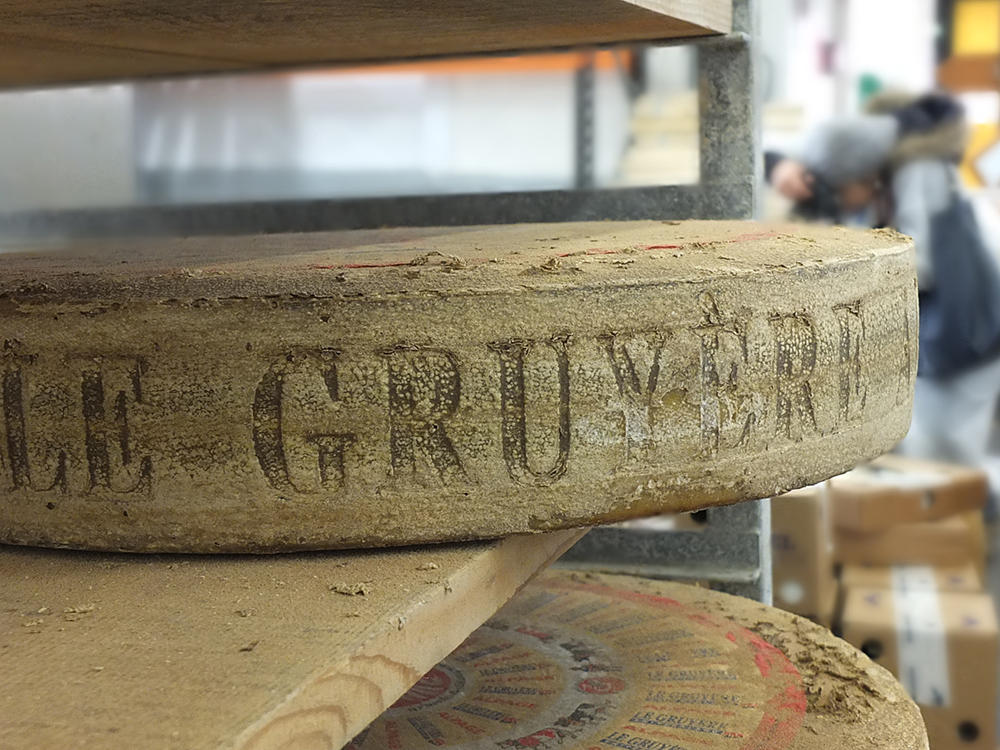 Highlights of the visit included a sneak peek of their cheese vault, an area not usually open to visitors, and spotting some Cooke Aquaculture Scotland fish boxes whizzing by in the fish hall. I wondered if they had come from Shetland.
The Rungis International Market is not generally open to visitors – you have to join an arranged tour with a guide in order to see it, such as the Discover Rungis Market with a Chef run by Bubble Globe.
Now, no trip to Paris is complete, for me, without attending a cookery class! As part of our Parisian culinary tour, we learned how to make choux pastry at L'Atelier des Sens. Under the expert guidance of Mark Singer, an American in Paris with over 20 years experience in running his own businesses in bistronomy style, we made choux pastry swans, creme patissiere, chocolate eclairs and other choux pastry delights. A separate recipe post will follow soon!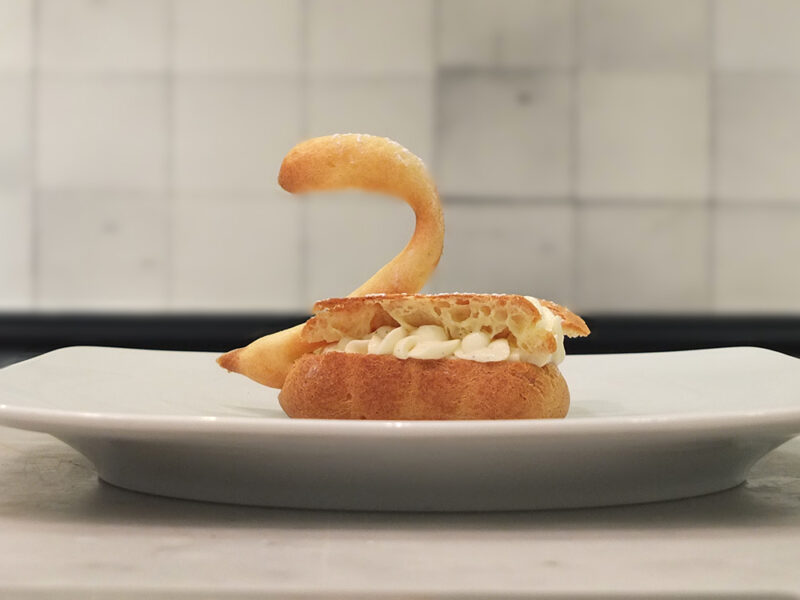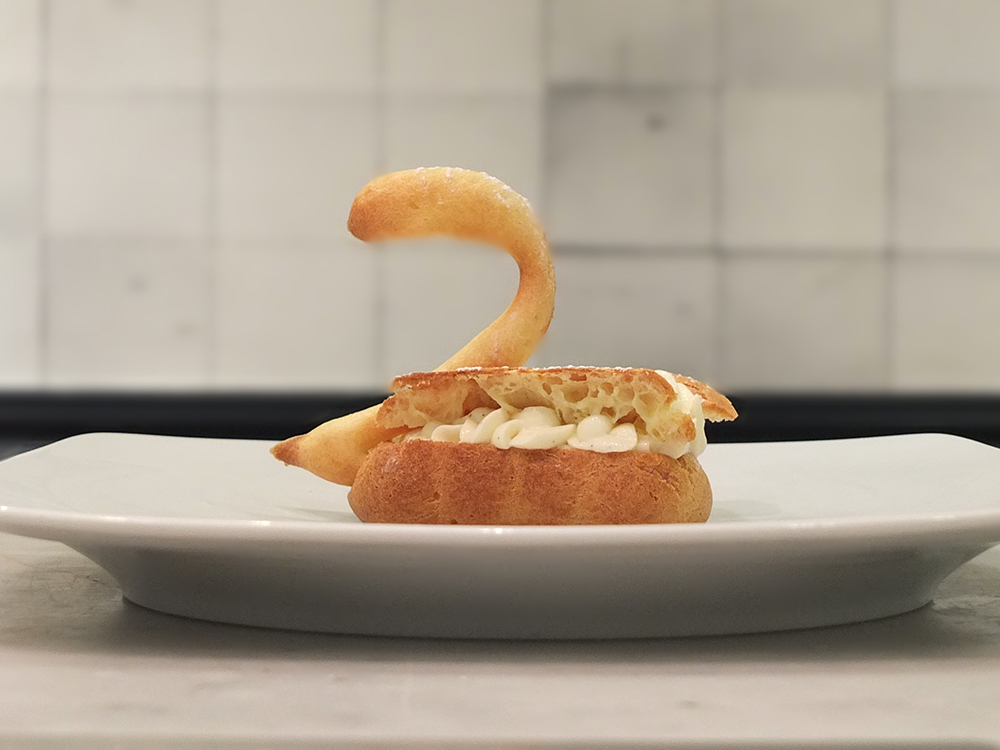 I hope I've whetted your appetite with this account of my second visit to Paris. Never again will I get caught out with not knowing where to eat – there are 100 award-winning Parisian bistros to discover!
OTHER PARIS STORIES YOU MIGHT LIKE
Coffee in Paris (an account of my first visit to the city)
My Geocaching Adventures in Paris
Duck Breast with Fig Sauce – La Cuisine Paris
Ten More Things to Do in Paris
48 Hours in Paris
Yummy Paris!
FURTHER INFORMATION
The Diversity of Parisian Bistronomy: 100 Places to Discover
With huge thanks to Sophie from Travel-Insight.fr who was our guide for the duration of the trip and a huge thank you to the City of Paris for inviting me along to enjoy this once in a lifetime experience. This is not a paid post, although all travel, accommodation, meals and experiences were provided. As always, all thoughts and opinions expressed are my own.