Our weekly bite-sized review series.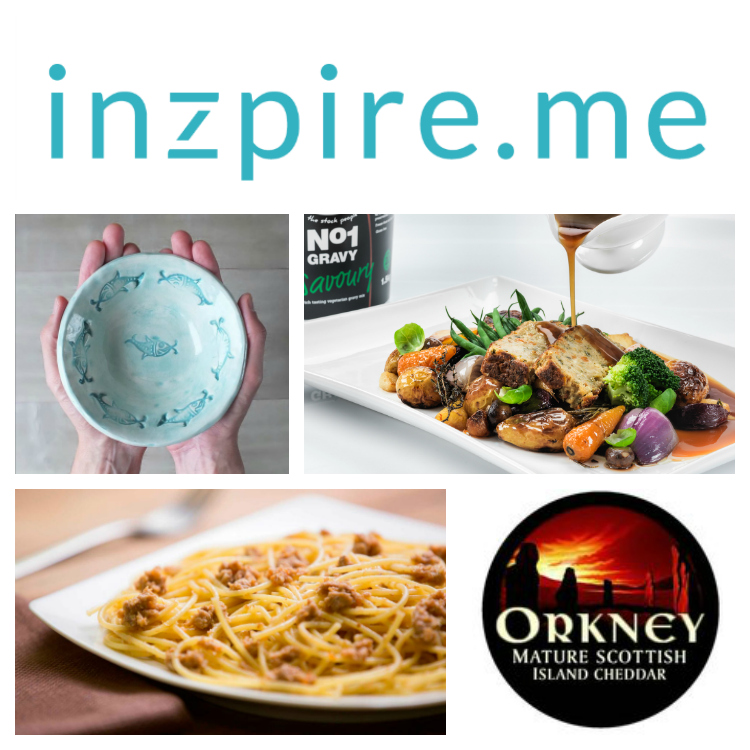 This week in our kitchen we've been trying some rather fantastic gravy granules, smoked cheese, a four course Italian meal and I bought myself a new piece of hand crafted pottery. Oh, there's also a link to a new marketplace platform for social influencers to check out!
Essential Cuisine – makers of mighty fine stocks and gravy granules. I've been using this brand for the last year and I could never go back to a supermarket shelf variety. Seriously tasty results every single time. Click here to try a free sample of their chicken stock and see for your self! I used their new savoury gravy granules to thicken some slow cooker Shetland lamb shanks this week and oh my goodness gracious me, mouthwatering! It's expensive, but worth it. £8.15 for 96 grams from Amazon.
Studio Favelle Pottery – last May my blogger friend Kavita went to Japan and took a pottery class. She fell in love with creating pottery and so she took another class when she returned to the UK. Recently she's set up her own Etsy shop and I've purchased one of her gorgeous little bowls. Hand made with love, her pottery items would make great Christmas gifts! £24 for the bowl pictured.
Orkney Triple Smoked Cheddar – triple smoked! I might have swooned when I saw this in my rural village shop chiller cabinet. I'm a big fan of the Orkney Cheese smoked cheddar (it makes a great lasagne!) and this triple smoked is intense in flavour. If you like a good mature cheddar you'll like this. No idea how much it costs – I just bought it without checking, twice!
Venice Menu from Fine Italy – Everything you need for a four course Venetian meal for four people shipped direct from Italy in a wooden box. Artichoke pate on bruschetta for a starter, served with Italian salami cured in beeswax; white duck sauce with spaghetti for the first course; stockfish cream on toasted bread for the main course, the Venetian specialty Doge's cake for dessert and a fine Soave white wine to wash it down. £72.69 for the
Inzpire.me – one for my fellow bloggers! Inspire.me is a brand new marketplace platform connecting influencers (that would be you and me) and brands (the folk that help pay our bills). I haven't had any work off them yet, but it's got potential so watch this space. Free!
With thanks to Essential Cuisine, Etsy and Fine Italy for the review samples. This is not a paid post and all thoughts and opinions expressed are our own. Thank you for supporting the brands who make it possible for me to do what I love: mess up my kitchen and share recipe stories.