Reducing food waste one recipe at a time.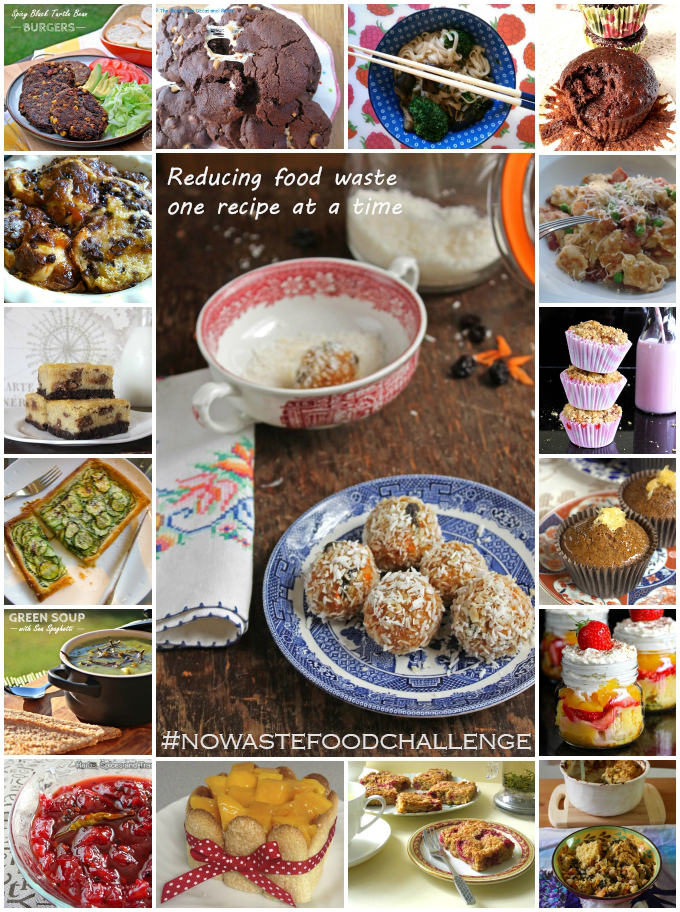 Food waste – we all do it. We don't want to do it, but sometimes it just happens. We succumb to those buy three for the price of two offers at the supermarket, eat one and end up throwing the other two away because they've gone off. We make far too much for a meal, don't fancy leftovers and end up throwing the remains away. We forget that we bought that aubergine lurking in the bottom of the vegetable crisper, or that one third full tub of cream.
In 2012 Kate over at Turquoise Lemons set up the No Waste Food Challenge in a bid to help prevent food waste in our own kitchens. In 2014 I took over her very successful blogging challenge, and each month food bloggers around the world share the recipes they've made with food which otherwise might have ended up in the bin.
Each month I do a round up of all the entries received, including social media sharing across Twitter, Pinterest and Stumble Upon. Last month there were 19 gorgeous, mouthwatering dishes shared, so pull up a seat and feast your eyes!
If you are inspired you will find the latest No Waste Food Challenge linky at the bottom of this page, or you can read the full rules and find the linky on the official No Waste Food Challenge page.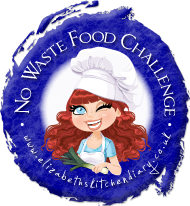 1. Purple Soup by Stephanie Jane (leftover red cabbage)
2. Maple Banana Cakes by Eating, Enhanced (overripe banana)
3. Three Nut Butter Chocolate Cookies with Marshmallow by The More Than Occasional Baker (opened packets)
4. Mini Mango Charlotte by The Dream Baker (leftover mango whipped cream)

5. Hot Cross Bun Bread & Butter Pudding by Something Sweet, Something Savory (stale hot cross buns)
6. Dark Chocolate and Cherry Weetabix Muffins  by I'd Much Rather Bake Than… (Weetabix)
7. Carrot Cake Protein Balls by Veggie Desserts (old carrots)
8. Raspberry and White Chocolate Flapjacks by Tin & Thyme (reduced price raspberries)

9. Jamaican Ginger Cupcakes by I'd Much Rather Bake Than… (last of the stem ginger)
10. Creamy Courgette Puff Pastry Tart by Family, Friends, Food (leftover puff pastry)
11. Strawberry Crumble Muffins by The Gluten Free Alchemist (frozen fruit)
12. Red Plum Chutney by Herbs, Spices & Tradition (old soft plums)

13. Vegan Tahini Stew with Feta and Dill Dumplings by Green Gourmet Giraffe (fridge veggies)
14. Gingered Miso Aubergine Noodles by Eating, Enhanced (aubergine)
15. Boozy Orange Strawberry Trifle in a Jar  by The Gluten Free Alchemist (leftover cake)
16. Gnocchi Carbonara by Emily's Recipes & Reviews (leftover potatoes)

17. Spicy Black Turtle Bean Burgers by Fab Food 4 All (leftover black beans)
18. Green Soup with Sea Spaghetti by Fab Food 4 All (1p supermarket bargains!)
19. Chocolate Chip Cookie Brownie Bars by Elizabeth's Kitchen Diary (stale brownies)
With thanks to everyone who linked up last month – without you this challenge wouldn't happen! Much love x
Follow Elizabeth's Kitchen Diary's board No Waste Food Challenge on Pinterest.


If you want to be kept up to date on my recipes, occasional craft tutorials, adventure stories and giveaways then please subscribe to my weekly newsletter; it gets sent out every Monday morning if there is new content. Your email address won't be passed on to anyone, you will never be spammed and you are free to unsubscribe at any time, no questions asked. Make sure you confirm your subscription or you won't receive the newsletter – if it hasn't arrived check your junk mail folder.
[wysija_form id="1″]