The Great Oven Ban Challenge (Day 1) in collaboration with Home Spares.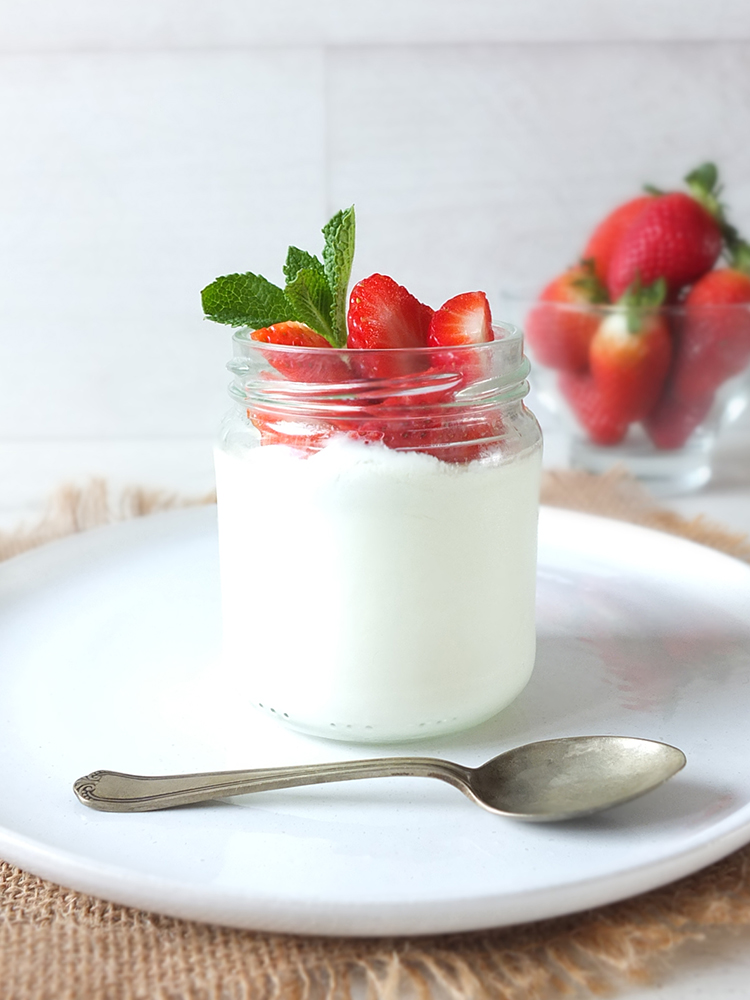 We eat a lot of yogurt in our house.
A lot.
There's always a container of home made natural, unsweetened yogurt in the fridge. A typical breakfast usually involves yogurt with fruit or home made granola, and I use it in cooking, turn it into dressings or dips and serve it alongside Middle Eastern inspired dishes.
We eat so much natural yogurt that it's more affordable to make our own at home instead of buying ready made tubs. Home made natural yogurt is so incredibly easy to make, and once you start you'll wonder why you haven't been doing this all along!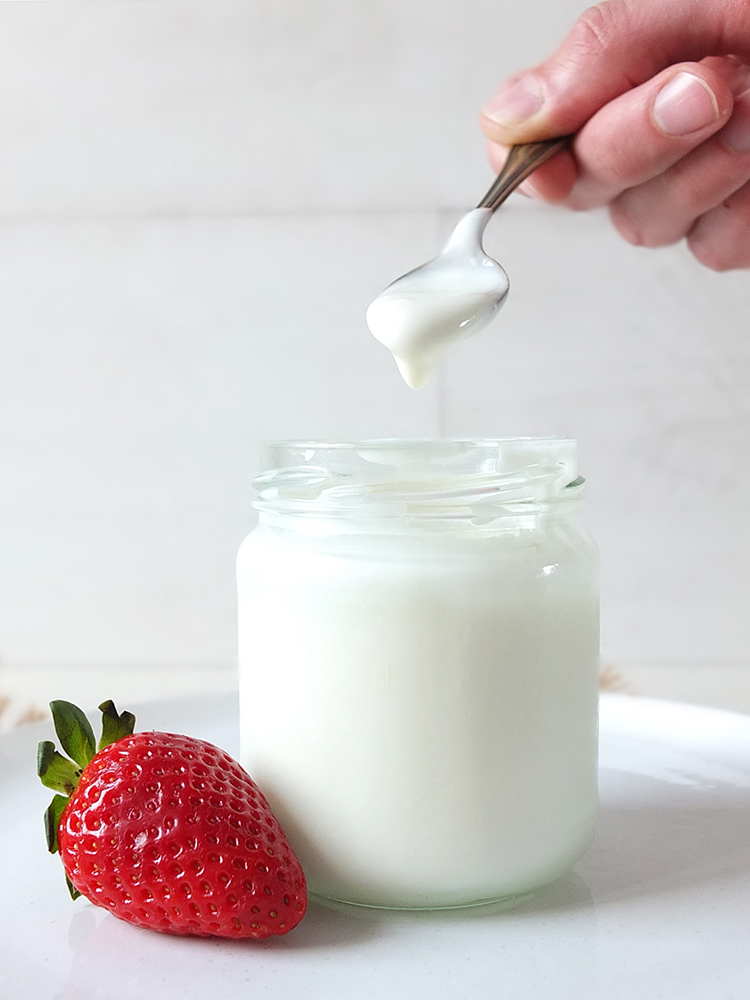 I've tried a couple of different yogurt makers over the years. Making it the traditional way, overnight, in a covered bowl in a warm place, never worked as I don't have somewhere continuously warm enough to do so and I'm not comfortable with leaving my oven on all night on a low heat. I've tried the Lakeland electric yogurt maker, which I loved for years but when my preferred organic natural yogurt brand changed their recipe (I'm assuming? It no longer works as a starter), I could no longer use their yogurt as a starter to make my favourite yogurt so I switched to the Hansell's Yogurt Maker, which we've been using with success for several months now.
This week, as part of Home Spares and Severin's Great Oven Ban Challenge I have tested out the Severin Yogurt Maker.
The Severin Yogurt maker is an electric appliance with seven 150 ml/ half cup jars. To make your own natural yogurt simply start with one litre of your preferred milk, either fresh – brought just to the boil and cooled to lukewarm temperature, or a litre of UHT. I prefer to use cow's milk but yogurt can successfully be made with coconut, almond, or soya milk.
First, add a sachet of starter culture (if using), available from your local health food store or supermarket, or four heaped teaspoonfuls of natural, unsweetened yogurt to the litre of milk, and then pour into the prepared jars.
Alternatively, for a thicker yogurt, place a teaspoonful of natural yogurt into each of the seven jars, add 150 ml of milk, stir (don't shake as the lids aren't watertight!), pop the lids on and place in the yogurt maker. Put the handy memory dial lid on to remind you what time the yogurt if finished.
10-12 hours later you will have delicious, creamy yogurt. Switch the machine off, place the yogurt jars in the fridge for a few hours to chill and firm up and away you go! Simple!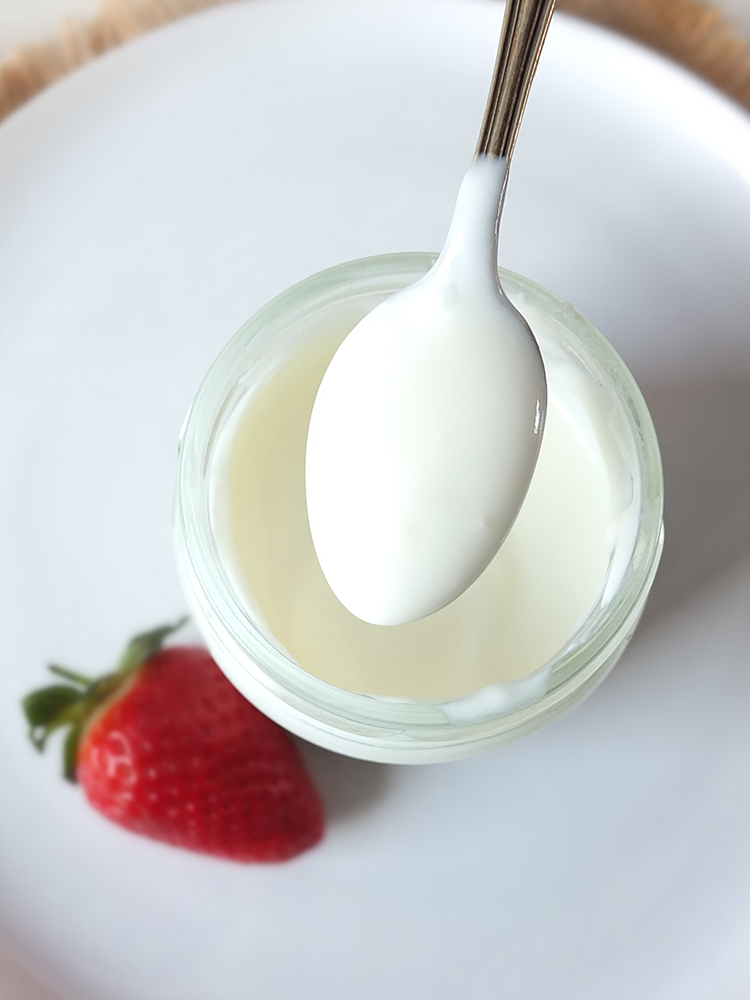 The little 150 ml jars of the Severin yogurt maker are the ideal size for making a traditional French Yogurt Cake recipe, which is made in yogurt jar measures. This French Grandmother's Lemon Yogurt Cake recipe is the one I've been making lately – and it's so incredibly moist and delicious. My teenage son remarked, after scoffing a slice, that this was the ultimate cake recipe. Light, fluffy, with a perfect crumb and flavour.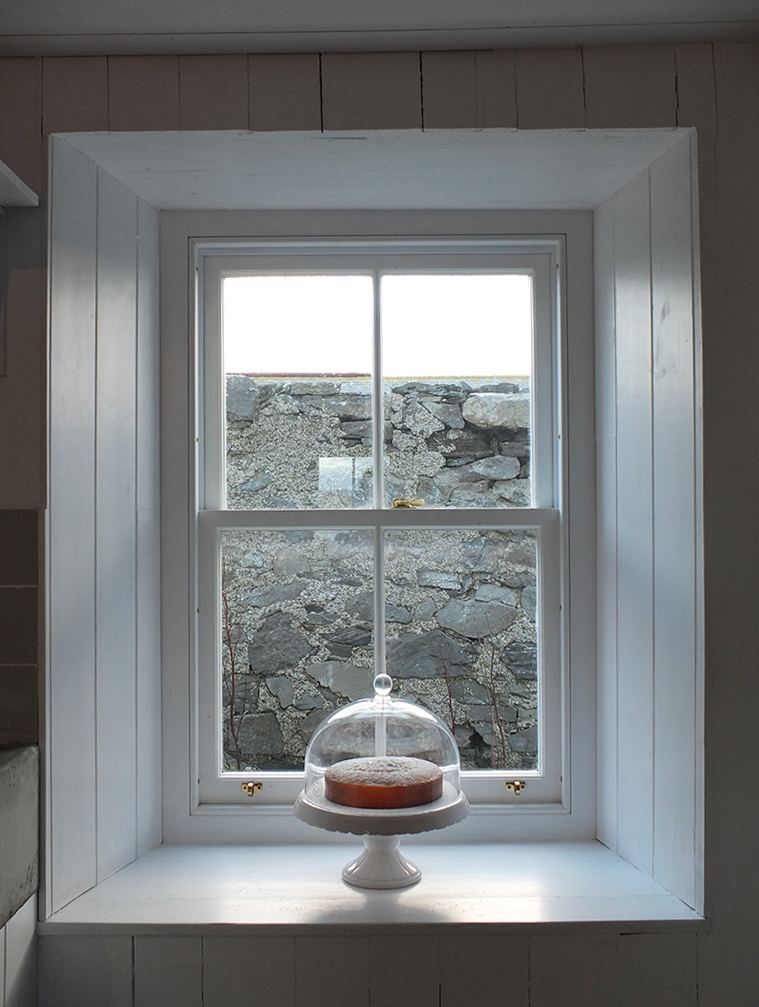 RECIPES USING NATURAL YOGURT FROM MY ARCHIVES
Rhubarb and Saffron Yogurt Cake
Blackberry Frozen Yogurt & Granola Breakfast Pops
Honey-Caramelized Figs with Cinnamon and Natural Yogurt
Three Ingredient Smoky Bacon Dip
Banitsa – Bulgarian Cheese Pie
Quick Breakfast Smoothie
Poached Eggs with Puy Lentils & Paprika-spiked Yogurt 
Leftover Roast Beef & Potato Hash
OTHER FOOD BLOGGERS' YOGURT RECIPES YOU MIGHT LIKE
Quick Yogurt Flatbreads by Recipes from a Pantry
Caramelized Onion Yogurt Dip from Tin & Thyme
Fruit & Nut Yogurt Bites from by Eats Amazing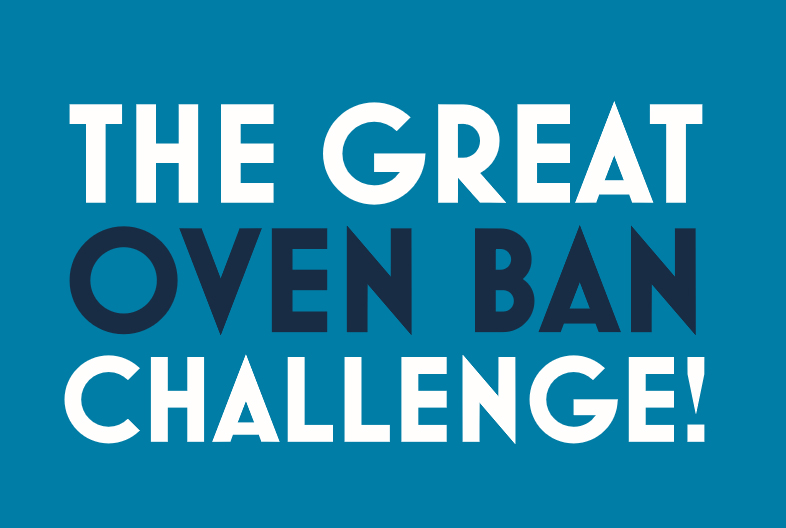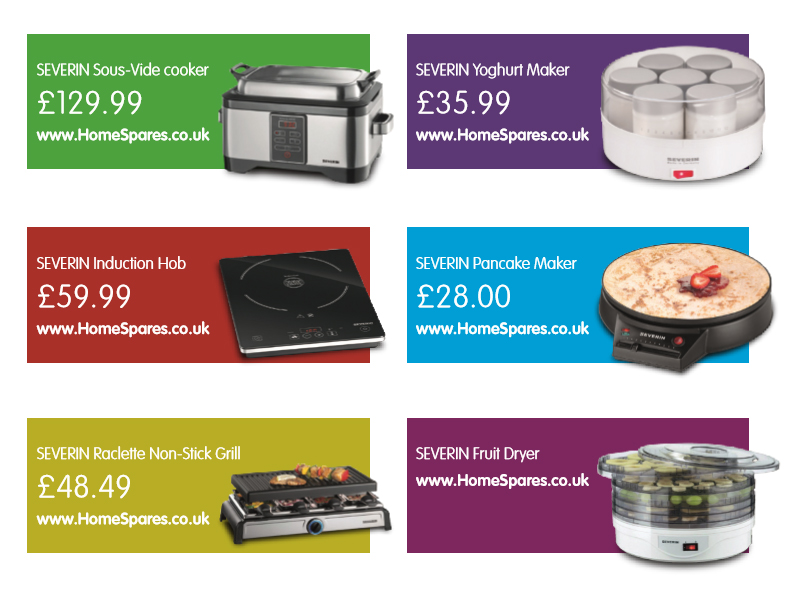 Elizabeth's Kitchen Diary was sent a selection of Severin kitchen appliances, pictured above, from Home Spares for the purposes of The Great Oven Ban Challenge to show how a few small appliances can transform your kitchen into something worthy of Masterchef. This is not a paid post and all thoughts and opinions expressed are our own.
[wysija_form id="1″]