Les enfants cuisinent à la Française.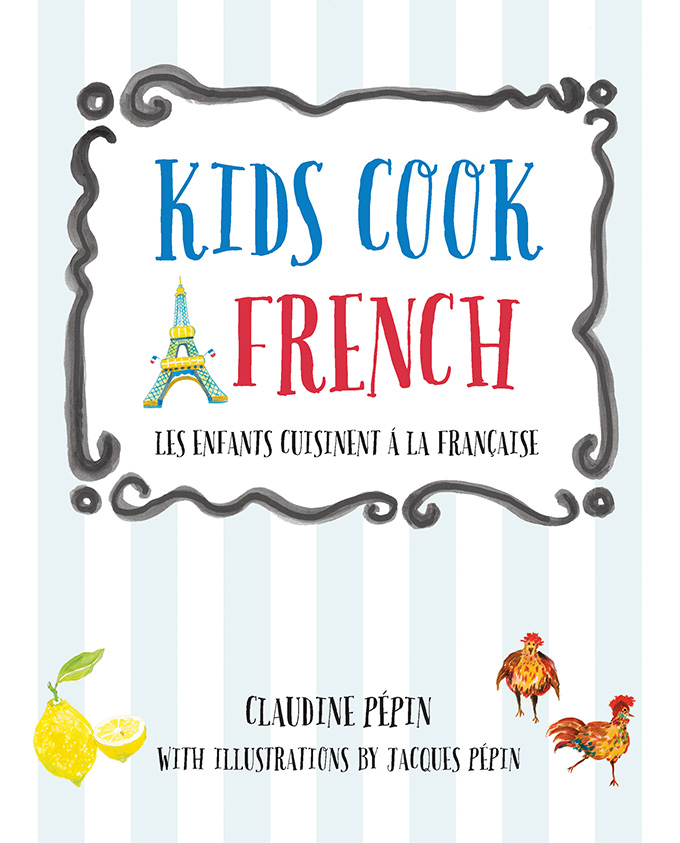 I have recently become obsessed with all things French.
#2 on my 40 Things I Want to Do Before I Turn 40 is to drink coffee in Paris.
Why? Why not? I've never been. I had to learn Acadian French in my Canadian school and Paris has always held a romantic fascination for me. Wanderlust is kicking in.
So I've gone and booked myself flights and a self-catering studio apartment in the city centre for five nights next month! Just for me! No husband, no children, just me and the City of Lights.
I'm going to France!
I've also booked myself into a cooking class so I can get a proper introduction to French cooking.
I can't wait!
In the meantime, I'm preparing for my trip by refreshing what little French I remember from high school (why, oh why didn't I pay attention all those years ago!) and learning what I can about French cooking.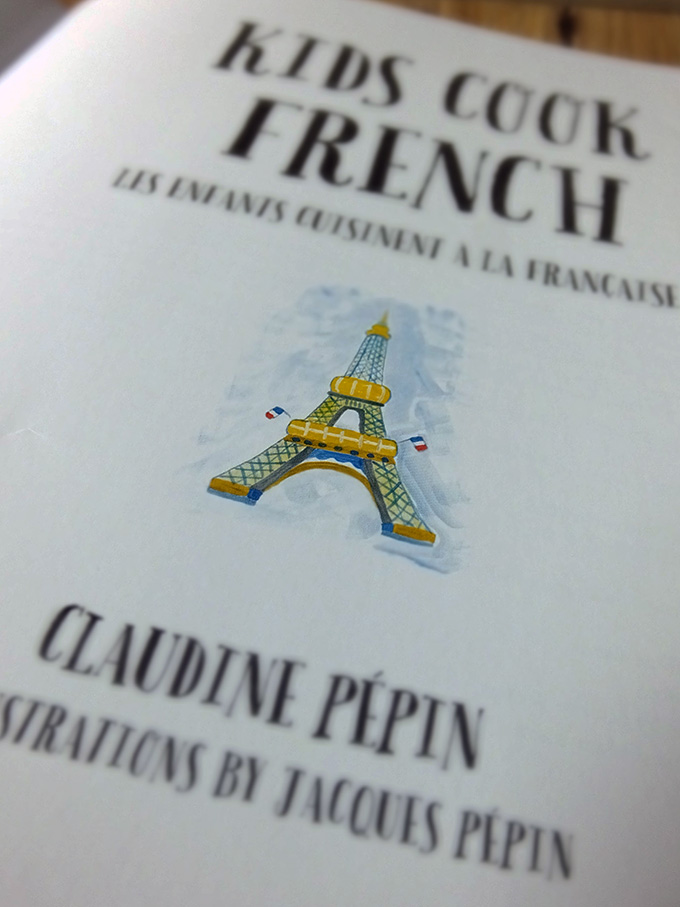 Hidden, neglected, at the bottom of my inbox I found a review copy of this cookery book, Kids Cook French written by Claudine Pépin, published in the Spring this year by Quarry Books. I've become so frightfully behind with things, so I apologise for taking so long to tell you all about this super book!
"Kids Cook French is a magical introduction to some of the most delicious French classics. With Claudine's recipes, her father's and her daughter's illustrations, this is a book by a family for your family." – Dana Cowin, Editor in Chief, FOOD & WINE
Kids Cook French is divided into four main sections – starters (To Start), main dishes (To Continue), side sides (On the Side) and afters (To Finish). Each recipe is written in both English and French, English on the left hand side of the page and French on the right, so it's a great opportunity to practice reading French too!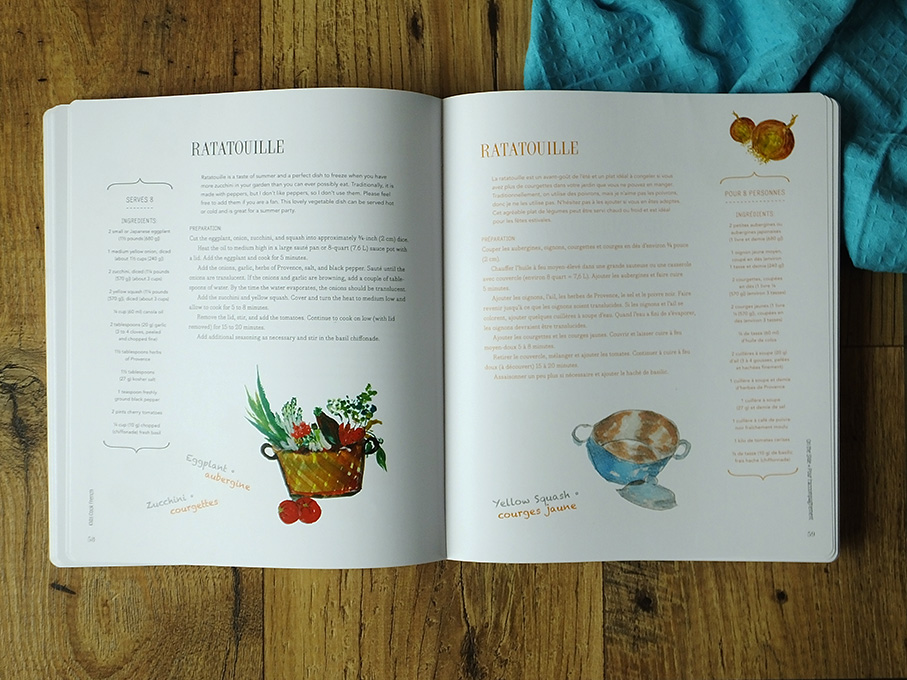 There are thirty of the author's family's favourite simple, classic recipes including vichyssoise – a cold, blended soup; whole roasted chicken with herbs of Provence; ratatouille -made famous with children from a certain Disney-Pixar film, and everyone's favourite pudding – crêpes. All the recipes are simple enough that younger children can help make them with assistance, or older children could have a go on their own.
Adorable illustrations by the author's father and daughter throughout the book will appeal to both children and parents while there are a variety of recipes to appeal to all tastes. French cooking hints and tips are dotted throughout as are English to French translations for foods.
All in all I am really impressed with this dainty hardback book; a great introduction to classic French cooking.
To order Kids Cook French at the discounted price of £10 including p&p* (RRP: £12.99), telephone 01903 828503 or email mailorders@lbsltd.co.uk and quote the offer code APG309. 
*UK ONLY – Please add £2.50 if ordering from overseas.
Book: Kids Cook French
Author: Claudine Pépin
ISBN: 978-1-59253-953-6
Publication Date: April 2015
Cover: hardback
RRP: £12.99 (UK) $21.99 (USA) $23.99 (CAN)
If you want to be kept up to date on my recipes, occasional craft tutorials, adventure stories and giveaways then please subscribe to my weekly newsletter; it gets sent out every Monday morning if there is new content. Your email address won't be passed on to anyone, you will never be spammed and you are free to unsubscribe at any time, no questions asked. Make sure you confirm your subscription or you won't receive the newsletter – if it hasn't arrived check your junk mail folder.
[wysija_form id="1″]
Elizabeth's Kitchen Diary was sent a review copy of Kids Cook French from Quarto Publishing. All thoughts and opinions expressed are our own. This is not a paid post.