Think bakewell tart, but better.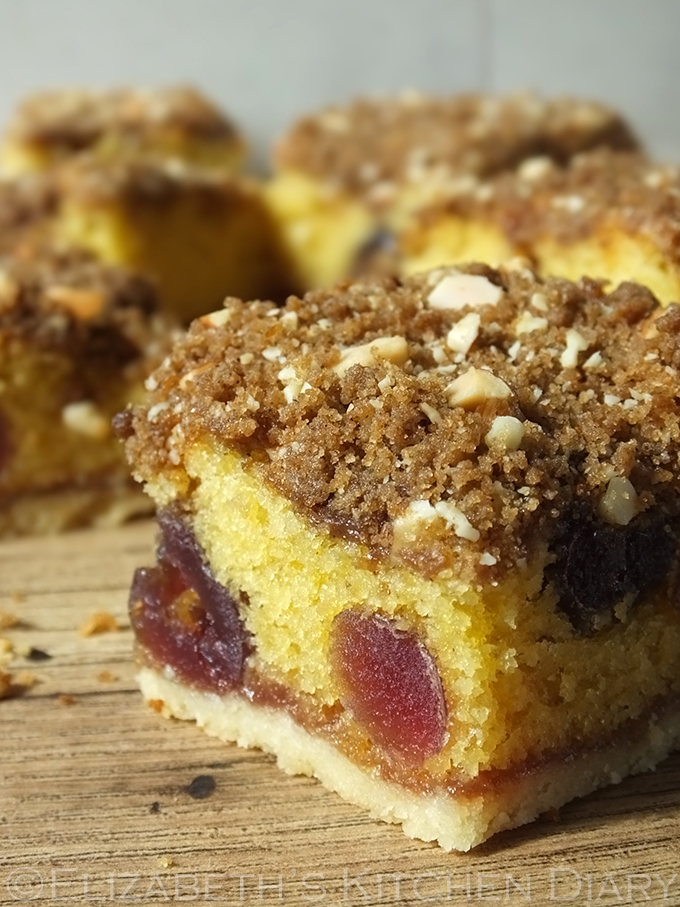 Rainy days mean baking days, no?
Our car has been sitting in the car park at our local garage waiting to be looked at for over a week now – the little circle on the dashboard with the exclamation point is staying illuminated while driving and the last time I drove a vehicle and ignored that light I cracked the cylinder in two and we needed to get a new car – oops. Lesson learned!
Our village garage is understaffed as the oil and gas plant up here attracts all the mechanics with better pay. Small businesses can't compete with them so they've lost workers and their workload is high. Still, loyalty means I won't take the car elsewhere so we just have to sit and wait until they get a chance to look at it.
It also means we're stuck in the village for the foreseeable future.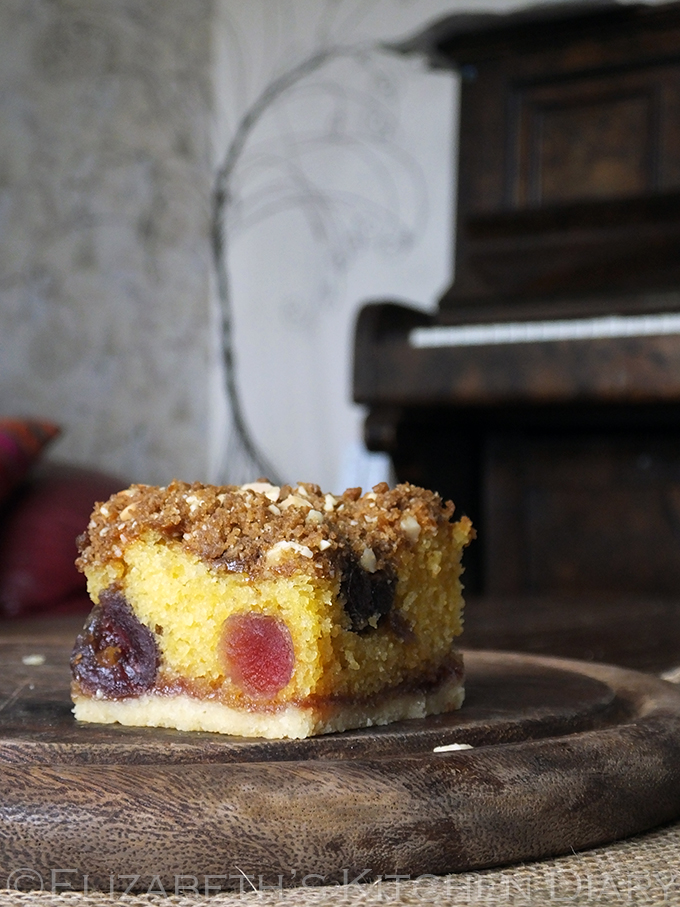 Yesterday was the last day of the school summer holiday.
It rained.
We were stuck indoors.
I baked.
I also made a slow cooker roast beef with all the trimmings, a loaf of fresh bread (as all three children have decided they want packed lunches this term) and I pottered about and tidied the house. It was a rather uneventful day, but there was cake, cake made with free range Shetland-grown eggs given to my husband by one of his customers, which was really nice. The vibrant colour of those yolks – it's just something you don't get in a supermarket egg. The colour of those yolks shines through in the colour of the sponge layer of these squares.
I'm going through a 'use everything up in the cupboard before you buy new stuff' cooking phase, and this recipe was borne out of that. A bag of cherries in syrup was best before the day before, and loads of tail ends of bags were cluttering up space, so inspired by this recipe, I baked a batch of Cherry & Almond Crumble Cake Squares.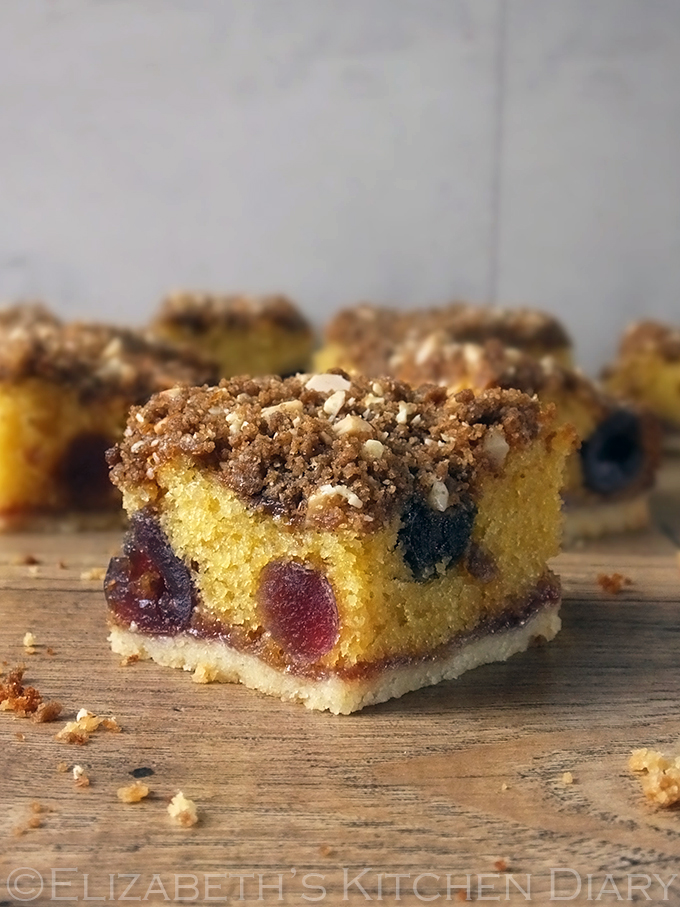 They are so good!
A shortbread base is topped with a layer of cherry jam (or in my case, the last four tablespoons out of the bottom of a jar of mixed fruit jam) before having a ground almond cake batter dropped all over it. The soft golden batter is sprinkled with a layer of cherries and then finished off with a knobbly almond and cinnamon crumble topping and baked for an hour or so until a skewer, inserted in the centre, comes out clean.
Just the perfect bake for a rainy day.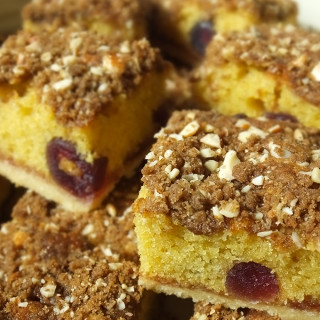 Cherry & Almond Crumble Cake Squares
A cross between a cherry bakewell and a bakewell tart, with whole cherries and a crumbly cinnamon topping.
Print
Rate
Affiliate Links
This recipe card may contain affiliate ingredient and equipment links. As an Amazon Associate I earn from qualifying purchases.
Instructions
Preheat oven to 180 C/ gas mark 4/ 160 C fan and grease and line the base of a 9 inch square cake tin with a removable base.

Prepare the shortbread base by processing the flour, butter, sugar and salt in a food processor until it forms clumps. Press into a thin layer in the bottom of the cake tin and bake for 12 minutes until golden. Set aside to cool.

Prepare the crumble topping by mixing the almonds, brown sugar, flour and cinnamon together. Pour over the melted butter and stir until combined. Set aside.

Prepare the cake batter by creaming the butter and golden caster sugar together until light and fluffy.

Add the eggs, one at a time, beating well after each addition. Add the vanilla extract.

Stir in the ground almonds, flour, baking powder and salt and combine well with a wooden spoon. Add the milk to make a soft dropping consistency.

When the shortbread base has cooled, spread over the cherry jam leaving a 1 cm gap around the edges of the pan so the jam doesn't burn to the pan.

Gently spoon the cake batter over the top of the jam and smooth over the top.

Drop the cherries all over the top of the cake batter and then sprinkle with the crumble topping.

Bake for 45-60 minutes, covering with foil towards the end of baking if you feel the top is browning too much.

Leave to cool in the tin for 10 minutes before transferring to a wire rack to cool completely.

Cut into 16 squares and store in an airtight container.
Environmental Information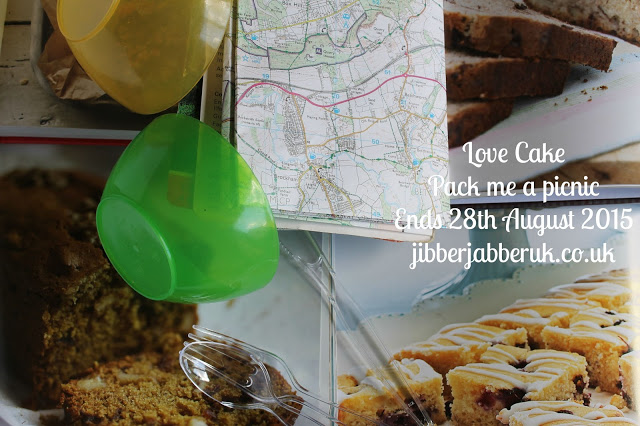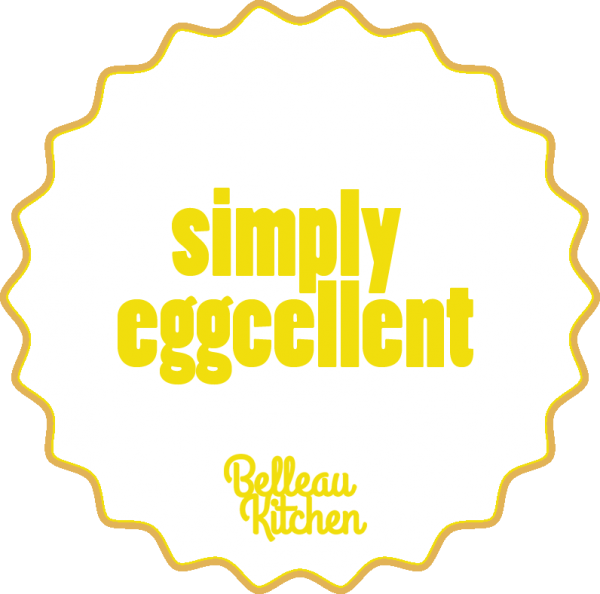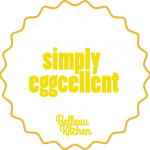 LINKING UP WITH A FEW FOOD BLOGGING CHALLENGES
Love Cake by Jibber Jabber UK – theme: picnics
No Waste Food Challenge by Elizabeth's Kitchen Diary
Simply Eggcellent by Belleau Kitchen
OTHER CRUMBLE CAKE RECIPES YOU MIGHT LIKE
Banana Chocolate Chip Crumb Cake by Little Sunny Kitchen
Blueberry Cheesecake Crumb Cake by Supergolden Bakes
Rhubarb & Maple Syrup Crumble Muffins by Lancashire Food
Raspberry & Apple Crumble Cake by Foodiequine
If you want to be kept up to date on my recipes, occasional craft tutorials, adventure stories and giveaways then please subscribe to my weekly newsletter; it gets sent out every Monday morning if there is new content. Your email address won't be passed on to anyone, you will never be spammed and you are free to unsubscribe at any time, no questions asked. Make sure you confirm your subscription or you won't receive the newsletter – if it hasn't arrived check your junk mail folder.
[wysija_form id="1″]