A recipe, review and giveaway in collaboration with Just Us Box.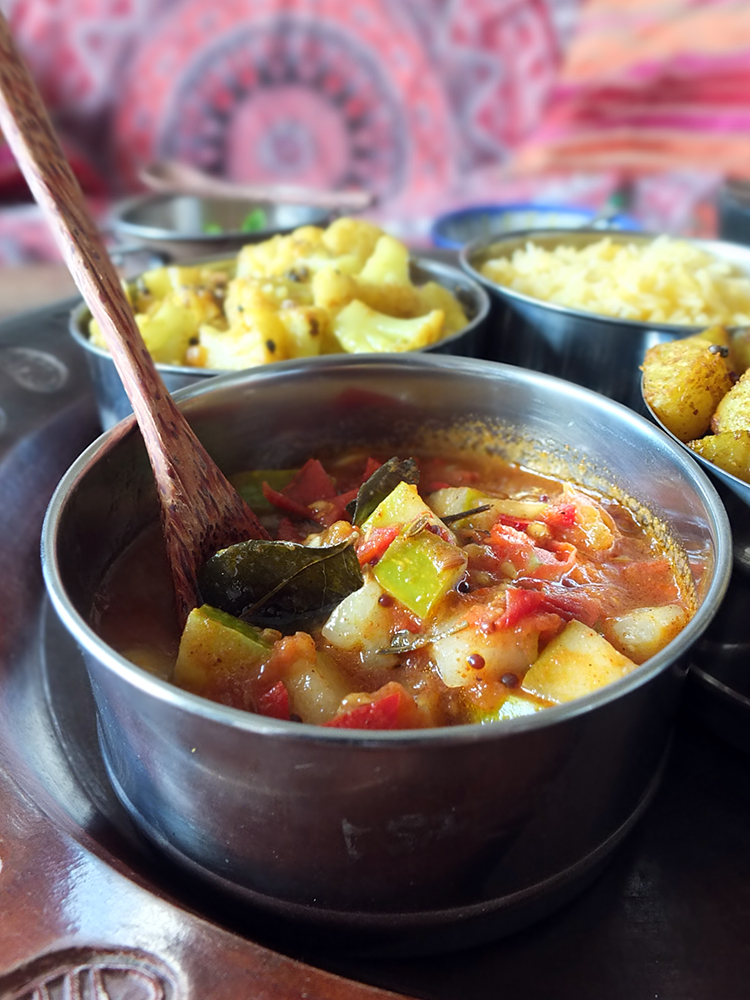 I first took an interest in cooking around the age of 12 or 13. My mother had been gifted a cookery book for Christmas one year and I found its contents utterly fascinating. The only other cookery book I remember having in my childhood kitchen was a tattered old brown one that belonged to my grandmother, a woman I never had the pleasure of meeting as she sadly passed away long before I was born. That recipe book, brought over from England to Canada when my grandfather brought her home to Canada with him after the war, was all words, and it was very old so the recipes were not terribly appealing to my very limited culinary tastes.
However, this new cookery book (I can't remember the name) was full of colour photographs and spice and interesting flavour combinations. I think the first recipe I made from it was a pork chops with orange sauce recipe; a recipe I brought back with me to the UK when I immigrated in 1999. Until then pork chops were simply (over)baked with a slice of onion and a sprinkle of dried Italian herbs and served with mashed potatoes (everything was served with mashed potatoes back then!), so to try a new way of cooking pork chops, well gosh I felt like I was on Masterchef.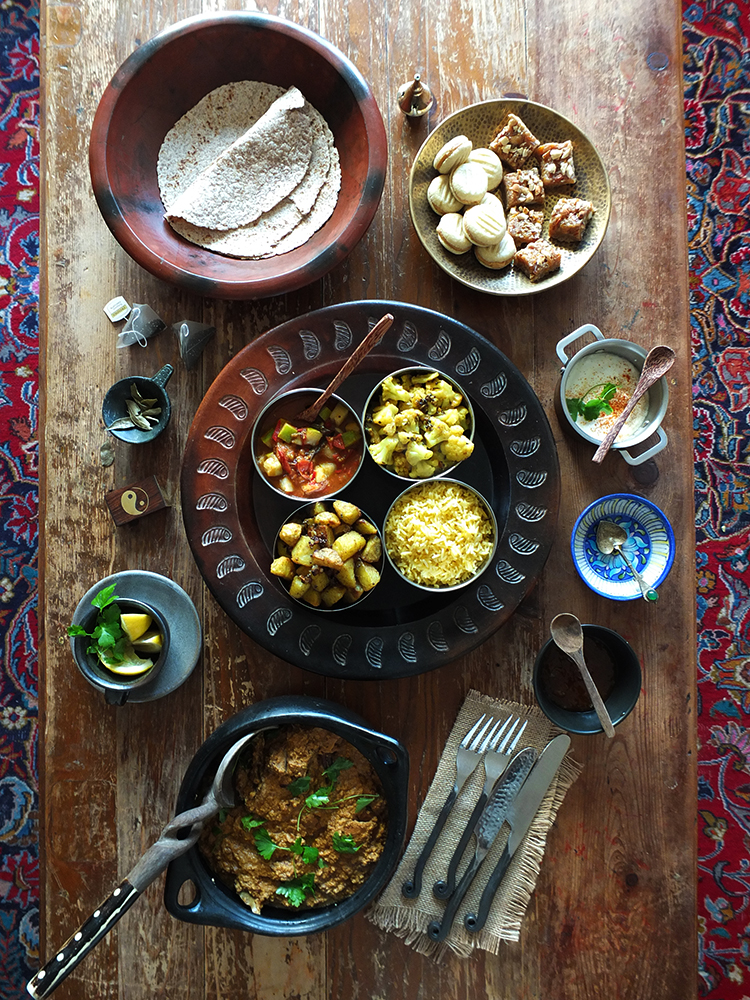 I used to throw dinner parties for my mother and my brother. I would pretend I ran a restaurant and I'd set the table up all posh with the fine china (Royal Albert Old Country Roses – the whole set!) and the silver cutlery that was kept in its own velvet lined box, reserved for special occasions.
I'd hand write out the menu and hand them to my dinner guests, bustling about the kitchen preparing and then serving them their dinner. The meal was usually a simple roast chicken with all the trimmings, and perhaps a cake or fruit crumble for afters, but my nearly 40-year old self is rather impressed with the enterprise of my 13 year old youth.
Things haven't really changed much and I still really enjoy throwing a themed dinner party for my family; any excuse for an extravagant feast. This time I was inspired by an Indian Summers themed date night box we were sent to try out from Just Us Box. Monthly date night boxes are a fairly new thing to me – they're designed to provide you with a theme and all the kit you need to have a date night at home, once a month, with your significant other. They're designed for parents like my husband and I who, perhaps, don't get to go out on 'dates' together as much as we'd like to (we're averaging one every two years, to be honest!).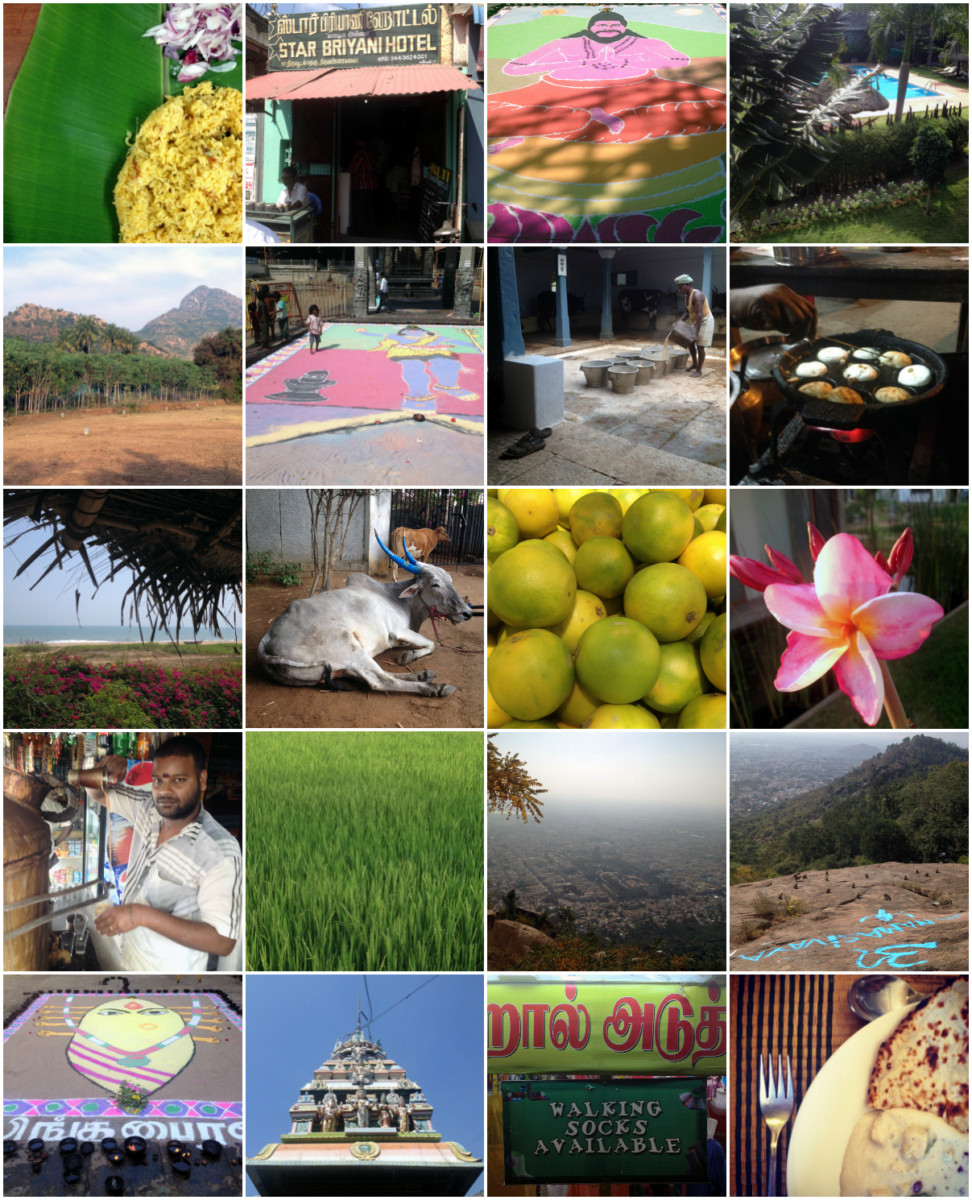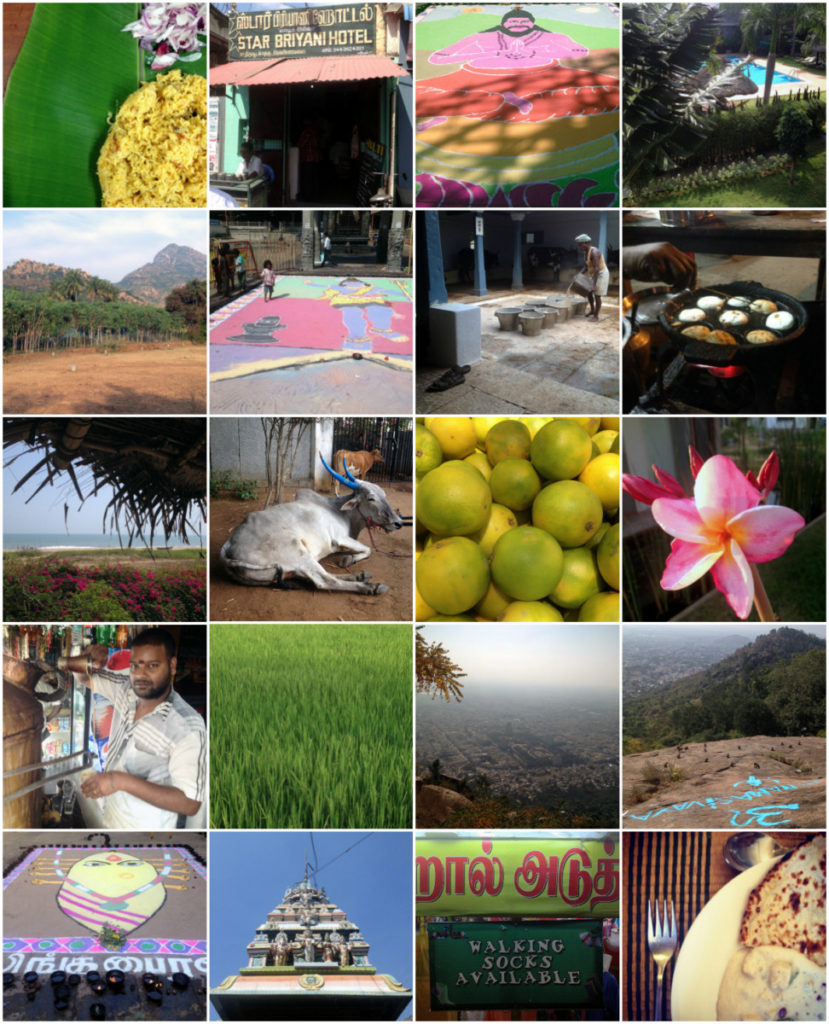 My husband visited India for two weeks in early 2015, an experience he has mixed opinions about, but an experience of a lifetime nonetheless. Above is a selection of photographs he took on his phone. He stayed in Tiruvannamalai, a town in the Indian state of Tamil Nadu for awhile before relocating to a beach hut outside Pondicherry, on the coast.
While there he went shopping for a wedding ring. You see, we've been together for awhile (ages!) but we only married in January 2014. In a bid to keep things reasonably affordable we bought my wedding ring off eBay, a ring the seller claimed to be a vintage sterling silver with marcasite gems, a black stone popularised during Queen Victoria's period of mourning after the death of her husband, Albert.
Vintage schmintage. That ring was costume jewellery and half the stones had fallen out within three months of getting married. A new ring was desired.
He'd found a jewellery shop in Pondicherry and went inside. The women there made him a cup of chai as he browsed. He recounted to me that the young women kept giggling, glancing over at him and whispering among themselves as he shopped. He spotted the perfect ring – a simple platinum split band with three small diamonds embedded into it (pictured above). I'm not one for big garish diamonds getting in the way of my hands actually doing stuff, and I'm not a fan of gold (I like silver) so this ring was absolutely perfect.
The male shop assistant then took the ring and ceremonially blessed it on a statue before wrapping it up for my husband to take home. I've no idea what statue the ring was blessed on, but given that we had a non-religious ceremony in the registrar's office I rather like this touch of tradition.
Update: I've since been in touch with the jewellers and they have informed me that the ring was blessed on the statue of Lord Iswaryeswarar (Lord Shiva) who showers prosperities and blessings to every customer while buying jewellery in their shop. Love this so much! When I was a teenager I had a batik wall hanging of Shiva on my bedroom wall (you know that whole 90s phase of incense, The Doors and generally laying about being a bit of a hippy?).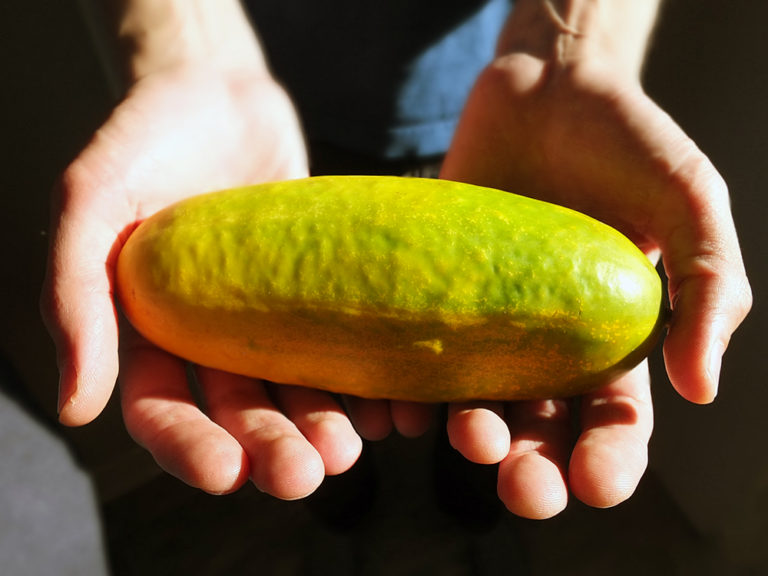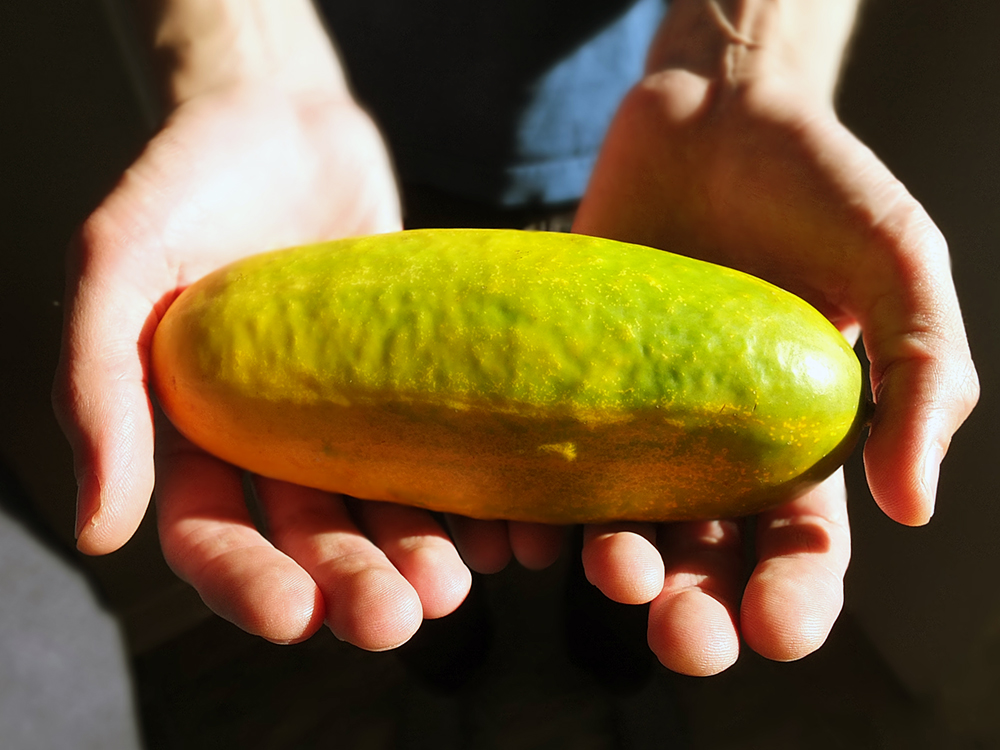 So yes, combine the fact that we've been sent an Indian Summers date night box to review, the fact that my wedding ring was blessed in India and the presence of a Kheera cucumber in my refrigerator, an Indian feast night was calling to be had.
Kheera cucumbers are a hardy Indian heirloom crop with a yellow flesh that eventually turns brown upon ripening. They are crisp, sweet and, according to the paper bag they came in from my veg box producers, they can be bitter if eaten raw, so I made mine into a curry side dish slightly adapted from this recipe.
I spent a very enjoyable day pottering about in my kitchen cooking dishes for our Indian themed feast. My husband had told me about a Navarathna khuruma he'd enjoyed in a restaurant in India: nine types of vegetables and fruits cooked in a rich Indian white gravy. I thought I'd try and recreate that recipe for him so I went to my friend Kavita over at Kavey Eats – her mother, Mamta Gupta, has been sharing her traditional Indian family recipes online since 2001 at Mamta's Kitchen. I found a recipe for navratan murg korma that sounded appealing (pictured below, left) and was made in the slow cooker. Although it was nothing like the vegetarian dish he'd enjoyed it was still incredibly tasty – and spicy despite me reducing the green chilli content down to just half of one!
To accompany, I made Bombay Potatoes from Sarah over at Tales from the Kitchen Shed. These I prepped earlier on in the day, parboiling them in turmeric and salt and then coating them in the spice mixture and leaving them to chill in the fridge until needed. A quick 20 minute roast in the oven and bam – super tasty quick and easy Bombay potatoes! This recipe (pictured below, right) is going to make a regular appearance in our house.
I also made some cauliflower with fennel and mustard seeds from Madhur Jaffrey's book Indian Cookery (1982). This is a rather quick and effective way to jazz up cauliflower and it makes a great side dish.
These were served in the segments of a tiffin box my husband picked up for me while visiting India, along with a packet of Veetee pilau rice I had in the cupboard (ok, I was cheating!), some ready made chapattis and a bowl with natural yogurt to cool things down a bit.
For afters I made carrot halwa from Carolyn Caldicott's book Bombay Lunchbox (2014). For this traditional Indian sweet, whole cashews and slivered raw almonds are toasted in butter and then set aside. Grated carrots are cooked in the same butter until they begin to wilt and then full fat milk and cardamom powder are added. The mixture is left to reduce until the milk has nearly evaporated, resulting in a sticky, carrot syrup. The nuts are stirred back in and it can be served immediately, or pressed into a pan and cut into small squares. I used some organic rainbow carrots from my veg box for this and there were quite a few white ones, resulting in (what I thought) was a rather unappealing greyish brown sludge. I sprinkled some more chopped nuts over the top and popped it into the fridge, just in case, and I made a batch of Vanilla Chai Melting Moments as a Plan B.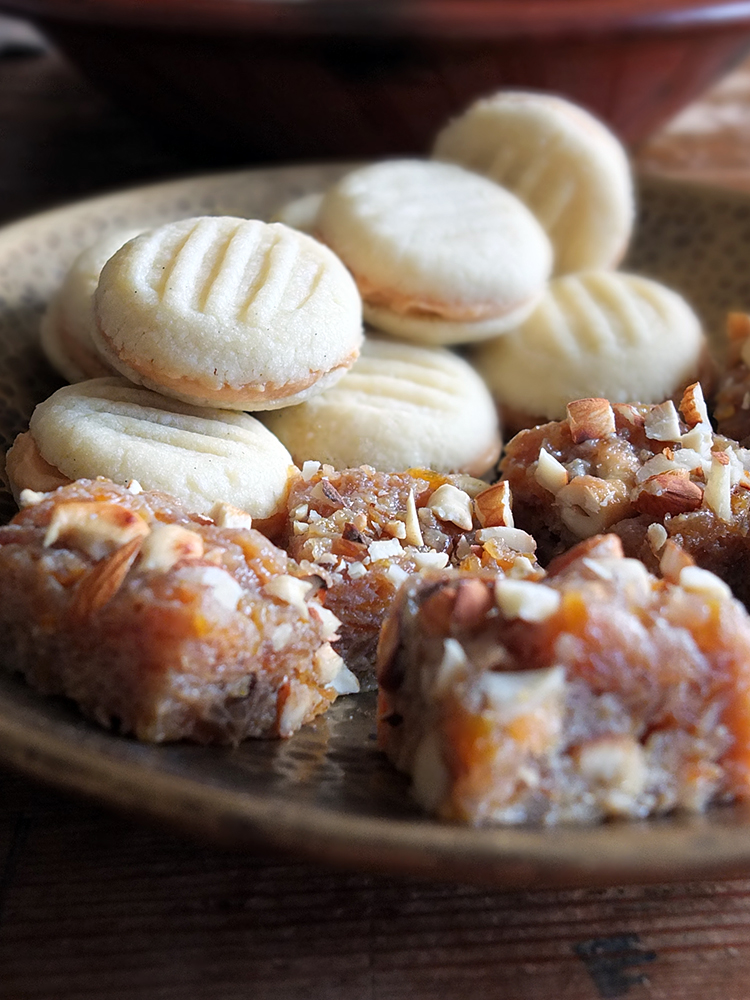 I was really pleased at how lovely the carrot halwa turned out despite my initial reservations about its un-set appearance. Dense and chewy with a sweet milk cardamom infused carrot flavour it really finished the meal off well, especially when served with the sweet Bollywood chai latte pyramid bags by Twinings that came with the Indian Summers box. For this blend traditional Indian spices and almond paired with a rather delicious full bodied Assam tea, and it was a perfect introduction to the date box.
Now, I'm not going to detail everything that was in this particular date box as they're all sold out of the August box, but what I will say is that both my husband and I were very, very impressed at the contents. Clearly a lot of thought and consideration goes into creating these boxes and simply opening them together feels a little bit like Christmas morning when you don't actually know what's under the tree for you.
There was a lot of fun had with a henna paste tattoo kit and templates, flying wish paper, meditation incense cones and a meditation blanket, among other things. Note: when doing couples meditation remember to switch your iPhone sound off because the sound of the Marine Traffic app letting you know the whereabouts of one of your fleet's ships with a loud ship's horn blast is rather… distracting!
Nonetheless, our verdict is that this date night box is absolutely fantastic. It's excellent value for money as the high quality ingredients are worth more than the actual cost of the subscription and there's enough activity ideas provided to keep the 'mood' going on for a lot longer than just the one night.
This is the second box we've been sent by this company – the first, a Stargazing theme, was July's box, but unfortunately July in Shetland is pretty lacking in the star department (we're at 60 degrees North and it doesn't really get dark that time of year!) so we're saving that for the long dark winters. Again, we were really impressed with the contents of that box – a genuine Thermos flask, hot chocolate, a lined blanket for sitting on the ground outside, a hand held telescope for star gazing, plus loads more. We're seriously considering subscribing to this service as we had such a good time on our date, and for as little as £25 per month for the subscription, we believe it's a worth while investment. Compare, for example, the cost to go out to the cinema for the two of you – a meal, tickets, treats and a babysitter.
Just Us Box have kindly offered my readers the chance to win a three month subscription, simply fill out the Rafflecopter entry form below to enter!
In the meantime, here's the recipe for the kheera cucumber and tomato curry recipe that we enjoyed on our Indian Summers date night. 🙂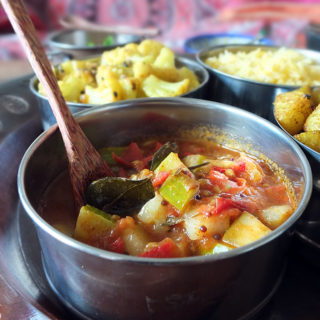 Kheera Cucumber and Tomato Curry
A quick and easy Kheera cucumber curry side dish.
Print
Rate
Servings:
4
servings (as a side)
Affiliate Links
This recipe card may contain affiliate ingredient and equipment links. As an Amazon Associate I earn from qualifying purchases.
Instructions
Heat oil in a small saucepan and then add all the spices. Cook until the seeds start to pop.

Add the chopped tomatoes and cook for two minutes, until they begin to soften and reduce.

Add the chopped cucumber and cook for a further three or four minutes, until the cucumber begins to soften but still retains some of its crunch.
Notes
The original recipe called for an unspecified quantity of water to be added with the tomato, but I found my tomatoes added enough liquid on their own, so I didn't add any extra.
Environmental Information

GIVEAWAY
Just Us Box have kindly offered one of my UK readers to win one of their three month date night box subscriptions worth £87. To enter, simply fill out the Rafflecopter entry form below!
HOW TO ENTER
For your chance to win a three month Just Us Box Subscription worth £87 enter using the Rafflecopter form below. Come back and tweet about the giveaway every day for more chances to win!
TERMS & CONDITIONS
This giveaway is open to UK entries only. Entrants must be age 18 or over. The winner will need to respond within 30 days of being contacted; failure to do this may result in another winner being selected.
The prize is offered and provided by Just Us Box. The prize is to win a three month Just Us Box Subscription worth £87. There is no cash alternative and the prize is not transferable.
There is no entry fee and no purchase is necessary to enter this giveaway. The promoter (Elizabeth's Kitchen Diary) reserves the right to cancel or amend the giveaway and these terms and conditions without notice.
Entry into our giveaways will be deemed as acceptance of these terms and conditions.
If you need some help using Rafflecopter, here's a quick clip to show you how. Rafflecopter will pick the winners at random from all the entries received. I will be verifying entries and any automated entries or those who have claimed they have made the mandatory blog post comment and really haven't will be disqualified. It's mandatory! Please make sure your comment is eight words or longer or Google views it as spam. >>>>> All entries with comments fewer than the mandatory 8 words will be disqualified. <<<<<
Closing date is midnight (that's 00:00 hours, 12 am on Sunday night/Monday morning) on Monday 12 September 2016 (GMT) and the winner will be announced shortly afterwards.
a Rafflecopter giveaway

Don't forget to check out my other fab giveaways!
OTHER INDIAN DISHES YOU MIGHT LIKE
Mamta's Delicious Lucknowi-Style Lamb Biryani by Kavey Eats
Moru Kachiyathu with Mango and Bananas by Citrus Spice UK
Tarka Daal by The Hedgecombers
SHARING WITH SOME BLOGGING LINKIES
#BloggerClubUK
Elizabeth's Kitchen Diary was sent two date night boxes from Just Us Box for review purposes. This is not a paid post and all thoughts and opinions expressed are our own.
[color-box]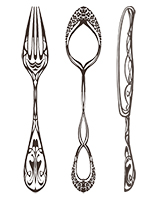 Have you made this recipe?
Take a photo and tag @tangoraindrop or use the hashtag #elizabethskitchendiary and share on Instagram and Twitter. It would make my day to see your creations!
[/color-box]