In collaboration with Simply Beef & Lamb.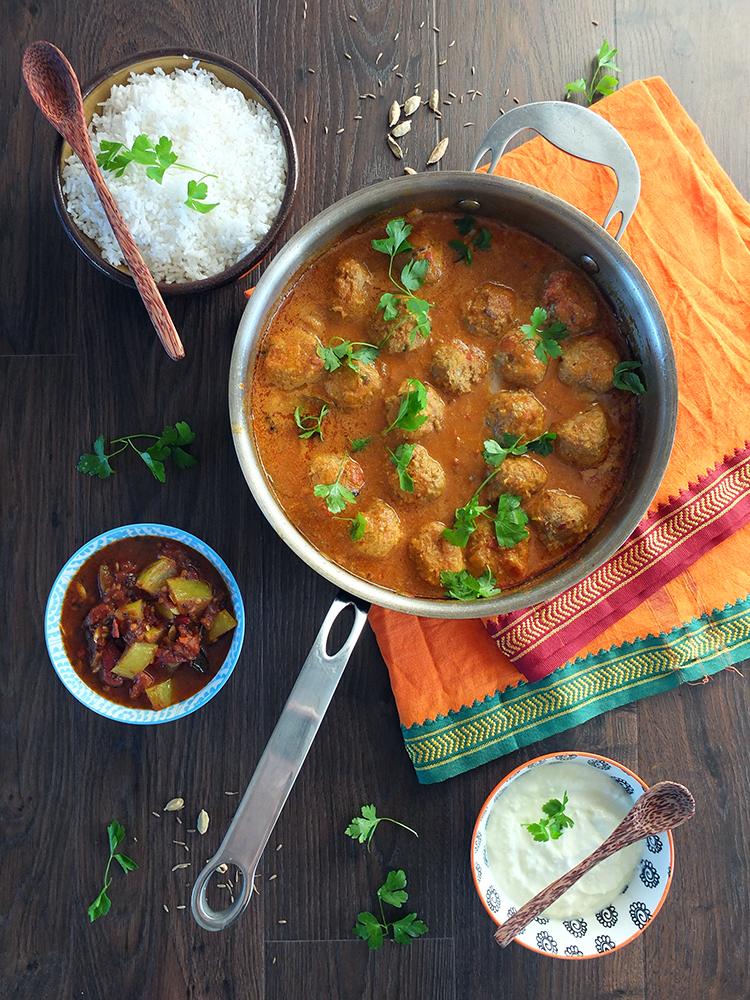 I am a huge fan of spice and vibrant fresh flavour, which means we eat a lot of Indian and Middle Eastern foods in our house. We're also fans of lamb. For years, every Autumn, I've bought a whole lamb from a local crofter for our freezer; lambs reared in the fields outside my house, lambs I know have been treated well, and lambs that have been slaughtered locally, meaning lower food miles.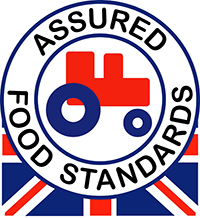 Not everyone has access to their own home grown hill lambs, but thankfully there are ways for you to choose lamb that has been farm assured and is of top quality. Look out for a quality mark like the Red Tractor logo on packets of British home grown lamb (and beef) so you can be sure the meat is traceable, safe to eat and has been produced responsibly.
Lamb mince is an incredibly delicious and versatile ingredient – use it in comfort food dishes like shepherd's pies and barbecue kofta skewers, but what about non-traditional recipes like hash, pancakes, tortillas, tacos, toasties, nachos, pasta bakes or even in a Scotch egg?
Simply Beef and Lamb have teamed up with Red Tractor and a couple of pretty awesome Keema Nans who want to share their family recipes and home cookery tips, showing you just how versatile and tasty British lamb can be. This week they've published a rather fantastic digital keema cookbook comprised of traditional and modern keema recipes (keema means 'minced meat') along with some cooking tips, advice and more.
The Keema Sutra recipe video with Mamta Gupta (Keema Meatball Curry)
One of their recipes, the keema meatball curry by Mamta Gupta over at Mamta's Kitchen, really caught my eye, so this weekend I treated the family to a quick and delicious Indian curry. Watch the video above to see just how easy it is!
Would you believe that even the kids ate it! When you've got fussy kids like mine this is so much for the win!
The keema meatball curry was really simple to make, and there's something incredibly satisfying with working with whole herbs and spices. The scents and aromas wafting from the kitchen had the family ooh-ing and aah-ing long before dinner was ready, and the thing with Indian cooking is that you can always adjust the heat to your liking. I only used half a chopped chilli in my meatballs, and that was just perfect for the kids. Not to spicy but still with a kick of heat to get the juices going. I always serve a little bowl of plain, natural yogurt on the side to help cool things down, if needs be.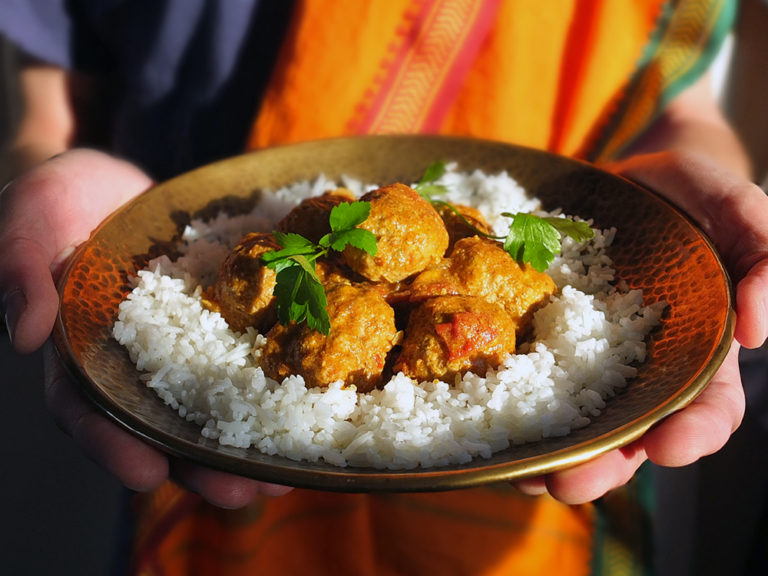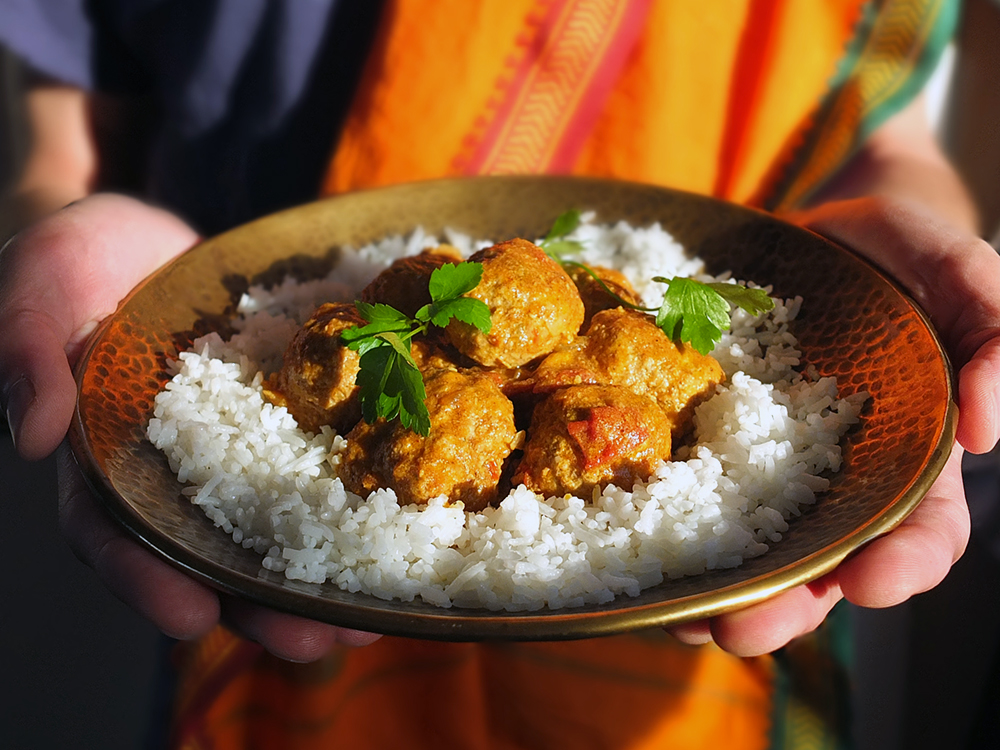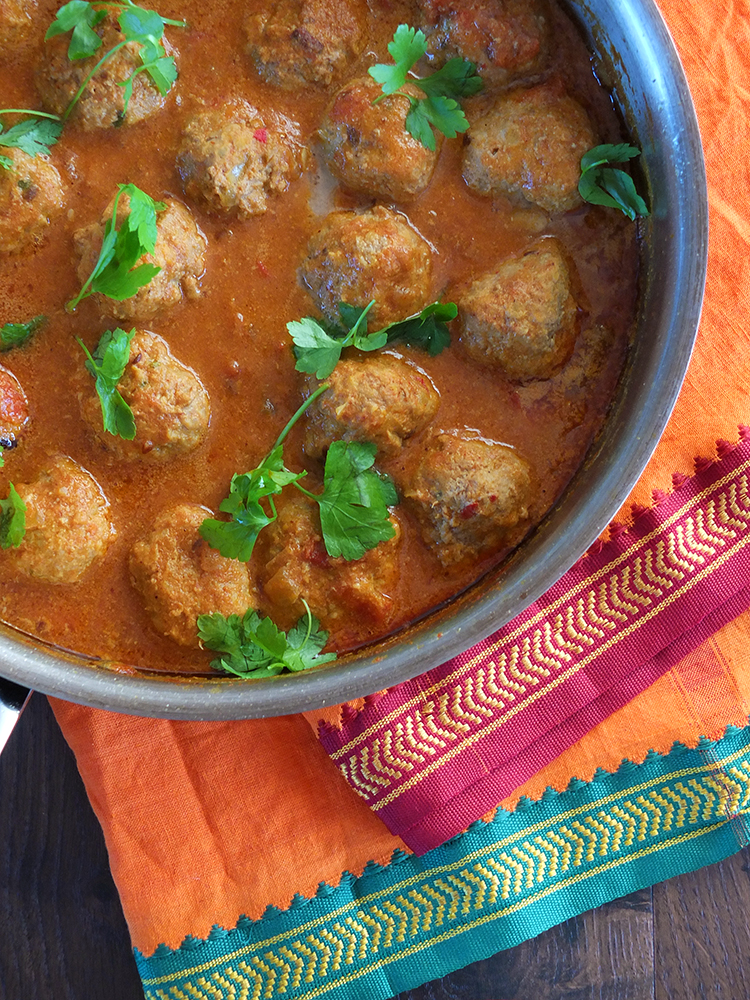 You can find the recipe for other rather creative ways to cook lamb mince in The Keema Sutra, a recipe booklet to banish boring recipes and inspire families to spice up mealtimes. on the Simply Beef & Lamb website.
What's your favourite way to cook lamb mince? Let me know in the comments!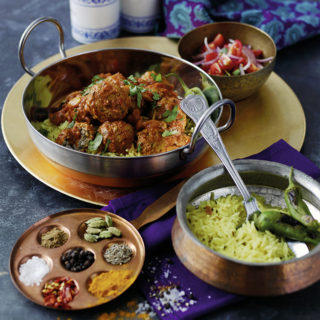 Mamta Gupta's Indian Keema Meatball Curry
Lamb mince make delicious kofta (meat balls) which can be added to any curry sauce that you like. This meatball curry is so delicious, perfect to serve for a special meal. Despite the long list of ingredients, this curry is easy to make and relatively inexpensive too.
Print
Rate
Affiliate Links
This recipe card may contain affiliate ingredient and equipment links. As an Amazon Associate I earn from qualifying purchases.
Instructions
1. Place all meat ball ingredients, except the lamb and egg, in a food processor and process finely. If you don't have a food processor chop the ingredients as fine as you can.

Place the lamb in a large bowl and add the onion mixture and the egg. Mix well by hand or with a large spoon.

Transfer the mixture to an airtight container and leave in the fridge for a few hours, or overnight, to marinate. This helps the flavours to infuse.

When ready to cook the curry, shape the meatballs into 20 walnut sized balls. I divided the mixture into half, then half again to make the balls as evenly sized as I could. Wetting your fingers and palms helps with the rolling.

To prepare the curry, heat the vegetable oil in a heavy based saucepan.

When the oil is hot, add the whole spices. When the cumin seeds begin to sizzle add the onion, garlic and ginger mix.

Fry this mixture until it is golden to dark brown. This might take awhile, but be patient - it's an important step in making the curry taste amazing.

Add the chopped tomatoes, tomato purée, ground coriander, turmeric, chilli powder, paprika and salt. Cook until the oil separates or the mix looks shiny.

Add the water, bring to a boil and reduce the heat to a simmer.

Add the meatballs, raw, to the simmering (but not boiling!) sauce. Allow to simmer for 20 minutes, with the lid off (covering with the lid sometimes causes the meatballs to break), shaking the pan on occasion and turning once.

When meat balls are ready, any oil will separate and float to the top of the sauce. Add half the coriander leaves and garam masala, stir gently and transfer to a serving dish.

Garnish with remaining coriander and serve hot with freshly made chapattis, steamed rice or plain pilaf rice.
Notes
These meatballs can also be served plain as a snack or starter – you can even squish them into flat burger patties and serve in mini burger buns. Just shallow fry in a pan and serve with a fresh green chutney or your choice of condiment.
Recipe and photograph provided by Simply Beef & Lamb.
Environmental Information
OTHER KEEMA SUTRA RECIPES
Mamta Gupta's Indian Keema Lamb Meatballs by Kavey Eats (Mamta's daughter)
Spicy Lamb Keema Pizza by Supergolden Bakes
Lamb Keema Nachos by Foodie Quine
Lamb Keema Tacos by Fuss Free Flavours
Keema Nachos by Munchies and Munchkins
This is a paid post in collaboration with Simply Beef & Lamb as part of their Keema Sutra campaign. Thank you for supporting the brands who make it possible for me to do what I love: mess up my kitchen and share recipe stories!
[color-box]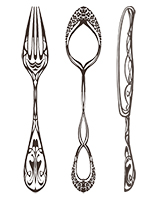 Have you made this recipe?
Take a photo and tag @tangoraindrop or use the hashtag #elizabethskitchendiary and share on Instagram and Twitter. It would make my day to see your creations!
[/color-box]