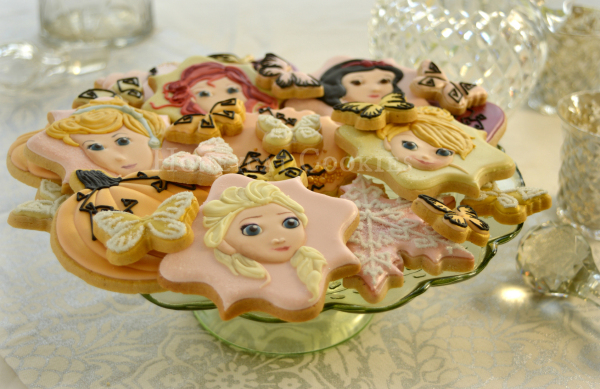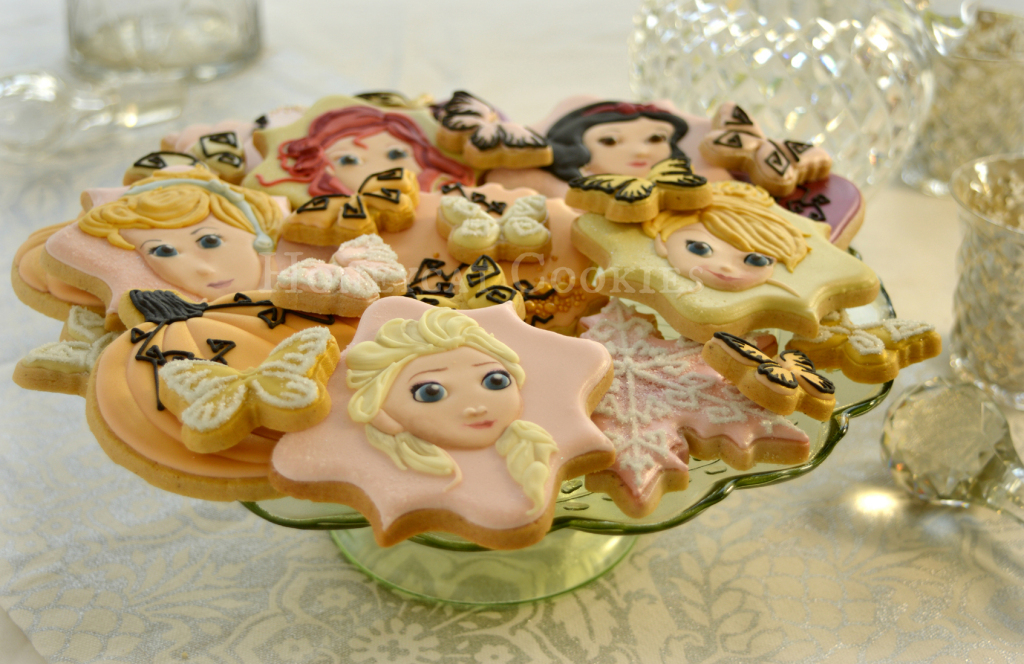 I have the honour and privilege of sharing a guest post and giveaway by the wonderful Lucy from Honeycat Cookies. I met Lucy through the Open University and have been an avid follower of her cookie adventures over the last few years. I love her work so much I asked her make our Steampunk wedding favours, which down an absolute treat!
Lucy is an extraordinary cookie artist based in the UK. She's recently started sharing videos of her working on You Tube and this one, a whale fluke she made as part of an Orkney Nature Festival cookie set commission, is positively captivating. I bet you can't just watch it once!
Whale Fluke and Water Cookie
So, without further ado, here's Lucy:
"I spent my entire childhood determined to be an artist of some kind, to the point of going to art college when I left school, at which point I realised that wasn't going to happen and so became a nurse in a panic. Quite unexpectedly, I really took to nursing and had a twenty year career, which I loved, and barely took up a pencil to draw at all during that time. It was only after I gave up work to be a stay at home mother, that I found myself making cookies and wanting to decorate them. I'd bought a Peggy Porschen book because it had a set of sea-life cookies in them, quite simple but very striking, and I wanted to be able to make something like that myself. And once I started, I couldn't stop. At every stage, there's always something better, more exciting, more difficult or beautiful to create, and then you can eat it!

From the beginnning I had to search for articles, and blogs, and watch youtube tutorials, sometimes over and over to figure out a particular technique I wanted to try, and constantly discovered more and more that could be done with a simple biscuit canvas, royal icing and some food colouring. Early on the delicate, often gilded style of Amber from Sweetambs (www.sweetambs.com) caught my eye, and I am still an avid follower, but I also really admire the wit and inventiveness of cookiers (yes we do call ourselves that!) with a wide range of styles, from Mike at www.semisweetdesigns.com, and the world famous cookie painter Arty McGoo (www.artymcgoo.com). I try to absorb something of all of that, whilst creating a distinctive 'honeycat' style of my own. If I had to define what makes a cookie a Honeycat cookie, it's probably that it's got some lustre painted on it somewere!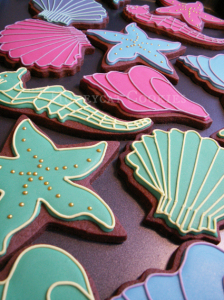 I work from home, baking and mixing in my kitchen of course, but doing the actual decorating work at my desk at a window facing our garden, my trusty dehydrator at my side (that may sound bizarre but it's an essential piece of kit, from simple storage of racks of cookies, to preventing any number of odd tricks royal icing can play on you such as colour bleeding or cratering). My other essential tool is a bradawl, oddly enough, which works perfectly as a scribe tool, and for manipulating icing into small areas of designs. If pushed, I could probably manage without most of the other stuff, like piping bags and nozzles, but I'd still want my dehydrator and bradawl!
Because I've only ever once had an opportunity to make sea-life cookies, like those ones that first inspired me, I'd love to make a set for this give-away. One dozen vanilla cookies, in shells, fishes and seahorses, no doubt with some gold lustre somewhere!"
To be in for a chance at winning a set of sea-life cookies by Honeycat Cookies, fill in the Rafflecopter entry form below. UK entries only.
How to Enter
For your chance to win one dozen beautiful vanilla sea-life cookies by Honeycat Cookies enter using the Rafflecopter form below. Come back and tweet about the giveaway every day for more chances to win!
Terms & Conditions
This giveaway is open to UK entries only. Entrants must be age 18 or over. The winner will need to respond within 24 hours of being contacted; failure to do this may result in another winner being selected.
The prize is offered and provided by Honeycat Cookies. The prize is one dozen sea-life cookies by Honeycat Cookies. There is no cash alternative and the prize is not transferable. Cookies will be posted within one week of the giveaway close.
If you need some help using Rafflecopter, here's a quick clip to show you how. Rafflecopter will pick the winner at random from all the entries received. I will be verifying entries and any automated entries will be disqualified.
Closing date is midnight on Monday 19 May 2014 and one winner will be announced that day.
Elizabeth's Kitchen Diary is very fond of Lucy at Honeycat Cookies and is hosting this giveaway on her behalf. This is not a paid post.