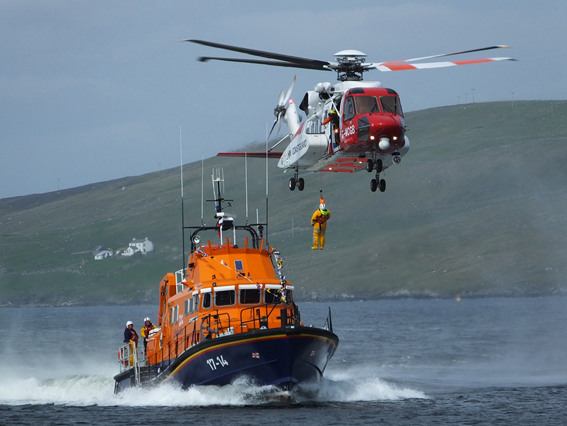 Two years ago I started volunteering with the Royal National Lifeboat Institute at Britain's most northerly lifeboat station, on the little rocky outpost in the North Sea that I call home. I was asked if I would like to be their Press Officer as their current one, at the time, was standing down. They knew I had previous writing experience and thought I'd be suitable for the job, so I signed up.
When you become Press Officer you're given a pager so you know when the lifeboat gets called out on a shout. I was invited out on a few exercises to see what he crew get up to out on the water, first hand, and I loved every moment of it. I had a million and one questions and I wanted to learn more and help. At that time I was going to the gym five days a week for 30-45 minutes cardio training and full weights sessions. I was at my peak strength and fitness. I had visible abs for the first time ever!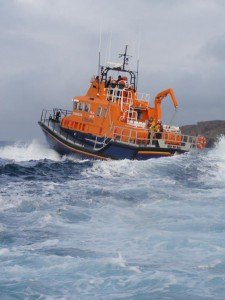 When my pager went off for the first time I rushed down to the station filled with adrenaline, heart thumping in my chest. I watched the lifeboat steam out of the voe at full speed, in awe and admiration for everyone on board. I wanted to be on board too. The 2nd coxswain was standing next to me and suggested that I train up as a crew member. They were always looking for people to join and to find enough crew members during the day was often difficult.
Encouraged by this and by my father who used to volunteer with the Canadian Coastguard Auxiliary I signed up as a prospective crew member. Medical and fitness tests were passed, not a problem, and I was working my way through the modules new crew members had to learn, one by one. Knots, first aid, towing, etc.
Although I was the only female on board the men didn't seem particularly phased. They might have been perplexed at the start as to why I would want to sign up for this, but I've always been an adventurer at heart and I just got stuck in. This sort of thing was right up my street. I felt like I belonged to a really important organization, after all, saving lives at sea is what the RNLI is all about, and you can't do anything more important than that. What an amazing feeling it was to be out on the sea learning practical life-saving skills.
One of the modules was the helicopter operations one. The lifeboat and Coastguard helicopter frequently go on exercise together, and one fine sunny Sunday morning it was my turn to get winched up. I'd left my husband at home with the children and while he was doing the washing up he heard the distinctive whump-whump-whump of the local coastguard helicopter.
"Kids!" he shouted, "Come to the window! I bet your mother is up there!"
I was!
They ran to the window and waved. Although I couldn't see them (nor they me as I was so high up) I waved back. I'd just been winched up into the helicopter and was being given an aerial tour of the village before getting dropped back down on the lifeboat (which, I must add, was not stationary – it was steaming full speed down the voe!).
It was amazing!  My father had been visiting at the time and he had come out on exercise and filmed as much as he could. I love this video; it's a reminder of my ticking an awesome thing off my bucket list.
Sadly, my crew training ended a year after it began. I was only a few weeks away from heading to the Lifeboat College in Poole for my sea survival training when, while out on exercise, I stood in the path of a rope under strain. Never, ever stand in the path of a rope under strain. Bad things can happen.
I suffered a syndemosis ankle sprain, partially torn ligaments and nerve damage. The two nerves running down the inside of my ankle have to degenerate all the way back to the spine before they can regrow (if they do at all), so says the orthopedic consultant I was referred to. 2.5 years is the time frame he gave me, so I've awhile to wait yet. I have to wear special orthopedic insoles as one of the arches in my foot dropped and I do not walk properly any more. I had to stop running and I gave up my gym  membership as any amount of activity using my foot is extremely painful. I will limp for days if I try. The ligaments ache now when it's cold or if I overdue it.
I learned my lesson! I think, perhaps, I am more useful on land anyway so I still volunteer as Press Officer for the station. They can't get rid of me that easily.
My oilskins were sent to a nearby station where a young woman has made a historical first: she is the first female ever to volunteer as crew at that station. I wish her all the best!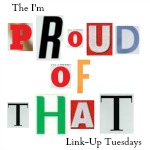 I'm linking up with Daddy Space and his I'm Proud of That Linky as volunteering (and being winched up into a helicopter off the back of a moving boat!) is something I'm really proud of.
This week for PODcast's Alphabet Photography Project H is for Helicopter. The photograph at the top of this post was taken by myself at the annual Lifeboat Gala earlier on this month, from the safety of the pier.