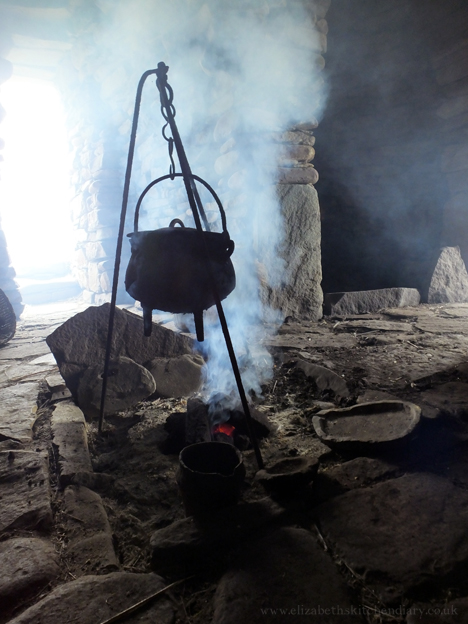 This week, for PODcast's Alphabet Photography Challenge I is for Iron Age. The youngest and I recently went on a little adventure to the south mainland to drop off our elderly neighbour at the airport and on the way home we went puffin spotting at the Sumburgh Head RSPB Nature Reserve. We were in luck as there were hundreds of puffins to watch, and they're not camera shy – they'll let you get quite close to them.
After puffin spotting the sight of smoke gently wafting out of cooking fire in a replica Iron Age house tempted us to have a peek at the Old Scatness archaeology site near the local airport. The site was found in the 1970s when they were digging an access road.
The remains of this Iron Age village date back to 400-200 BC. You can read all about what we got up to there (and see a puffin photo!) on my Taste of Shetland post. There's also a recipe there for a prehistoric unleavened malted wheat bread.