A grain-free pancake recipe packed with protein!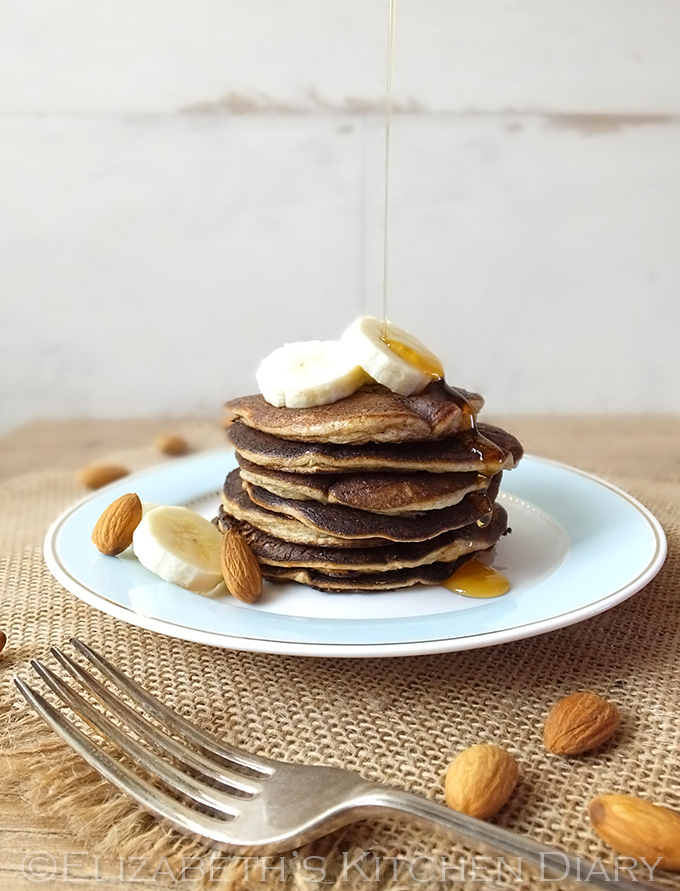 We're pancake fiends in this house. With three growing children I can stand at the cooker making a batch and they're devoured within seconds of coming out of the pan. I can barely keep up!
Regular readers will know I'm one for trying new things, so when my uncle in America challenged me to try this recipe out and let him know what it was like before he gave it a go, I accepted his challenge. Regular readers will also know I'm unable to just leave a recipe alone, so I tweaked it a bit to use the ingredients I had on hand.
The original recipe calls for almond and coconut flour, neither of which I keep in my store cupboard, so using my trusty Optimum 9400 high powdered blender I pulverised some whole raw almonds and coconut into flour first.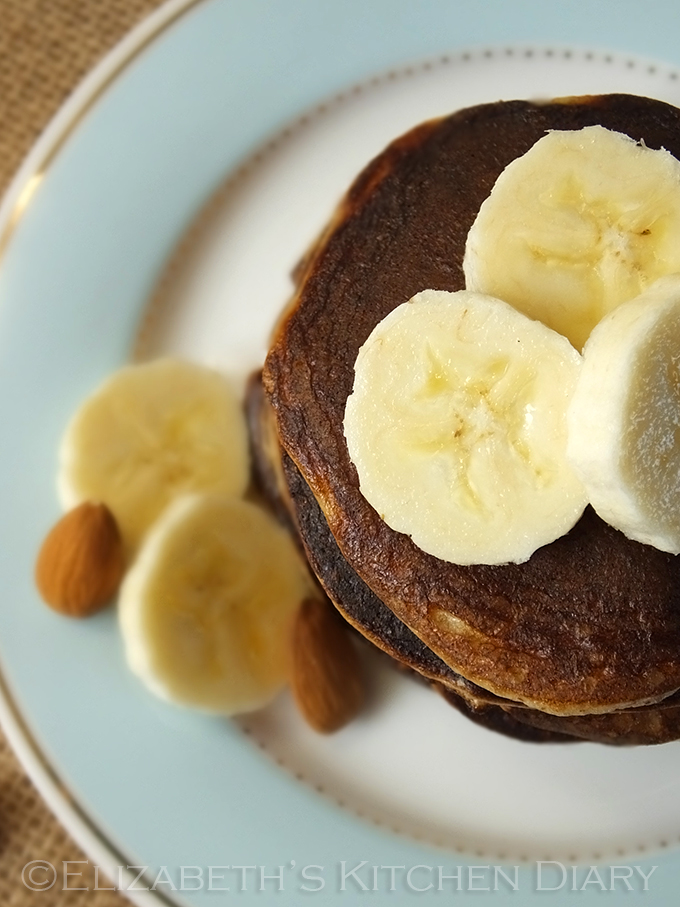 The pancake batter doesn't handle quite like flour-based pancake flour does, so you need to make each pancake fairly small – mine were approximately 3.5 inches in diameter. Once you get the hang of gently lifting the edges with a spatula before flipping it's no problem though, and if it wrinkles somewhat it doesn't matter – they taste fantastic! A good quality non-stick pan works wonders too.
Again, I could barely keep up with the children as they devoured these pancakes, and they were completely unaware that they were packed full of almonds (my two younger children are under the impression that they don't like nuts – they always pick them out of my home bakes).
The verdict: a total success! These pancakes will be making a regular appearance on my kitchen table.
Recipe adapted from one posted by Nature's Gift Organic Market on Facebook.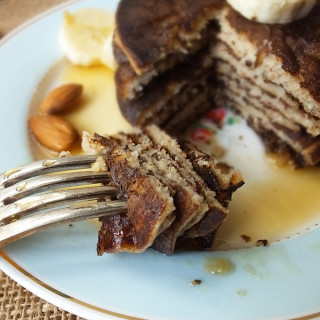 Almond Pancakes
A delicious, protein-packed gluten-free pancake recipe!
Print
Rate
Affiliate Links
This recipe card may contain affiliate ingredient and equipment links. As an Amazon Associate I earn from qualifying purchases.
Instructions
Place the whole almonds and the coconut in a high speed blender. Blend until everything is finely ground.

Add the remaining ingredients and blend until smooth. Let the mixture rest for a few minutes.

Heat a non-stick pan to a medium-high heat.

Drop the batter, a tablespoonful at a time, onto the hot pan and swirl the pan to spread it out. There should be room for three pancakes on the pan.

Cook until bubbles start to form and gently flip over with a spatula, cooking until golden brown. These pancakes aren't as firm as flour-based pancakes, so take care during this step. If they wrinkle, that's ok - they'll still taste fine.

Repeat with the remaining batter. Serve warm with plenty of maple syrup.
Notes
Makes 20 small pancakes and each pancake is approximately 55 calories providing 2.5 grams of protein.
Environmental Information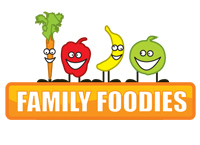 Linking up with Family Foodies by Louisa at Eat Your Veg and Vanesther at Bangers & Mash. This month the theme is: Pancake Party!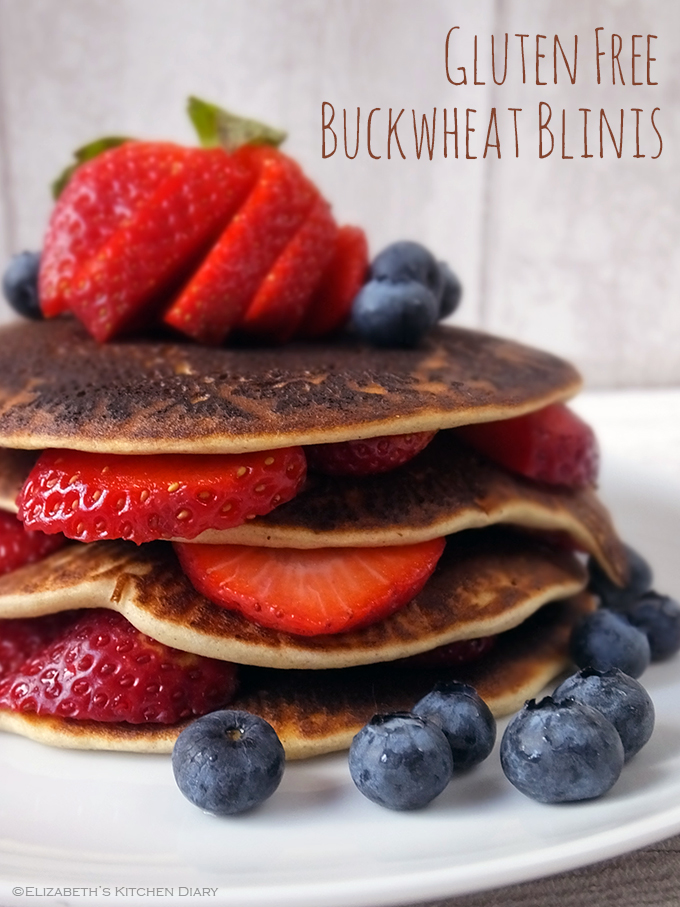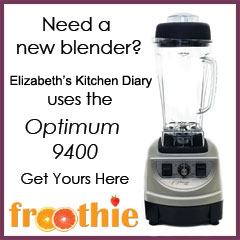 If you want to be kept up to date on my recipes, occasional craft tutorials, adventure stories and giveaways then please subscribe to my weekly newsletter; it gets sent out every Monday morning if there is new content. Your email address won't be passed on to anyone, you will never be spammed and you are free to unsubscribe at any time, no questions asked. Make sure you confirm your subscription or you won't receive the newsletter – if it hasn't arrived check your junk mail folder.
[wysija_form id="1″]
Elizabeth's Kitchen Diary uses the Froothie Optimum 9400 blender, and the Froothie Optimum 600 slow juicer to make her juices, soups and smoothies. These are affiliate links, meaning if you buy a blender or juicer through them we will earn a small commission. This is not a paid post and all thoughts and opinions are our own.