In collaboration with Love Food Hate Waste.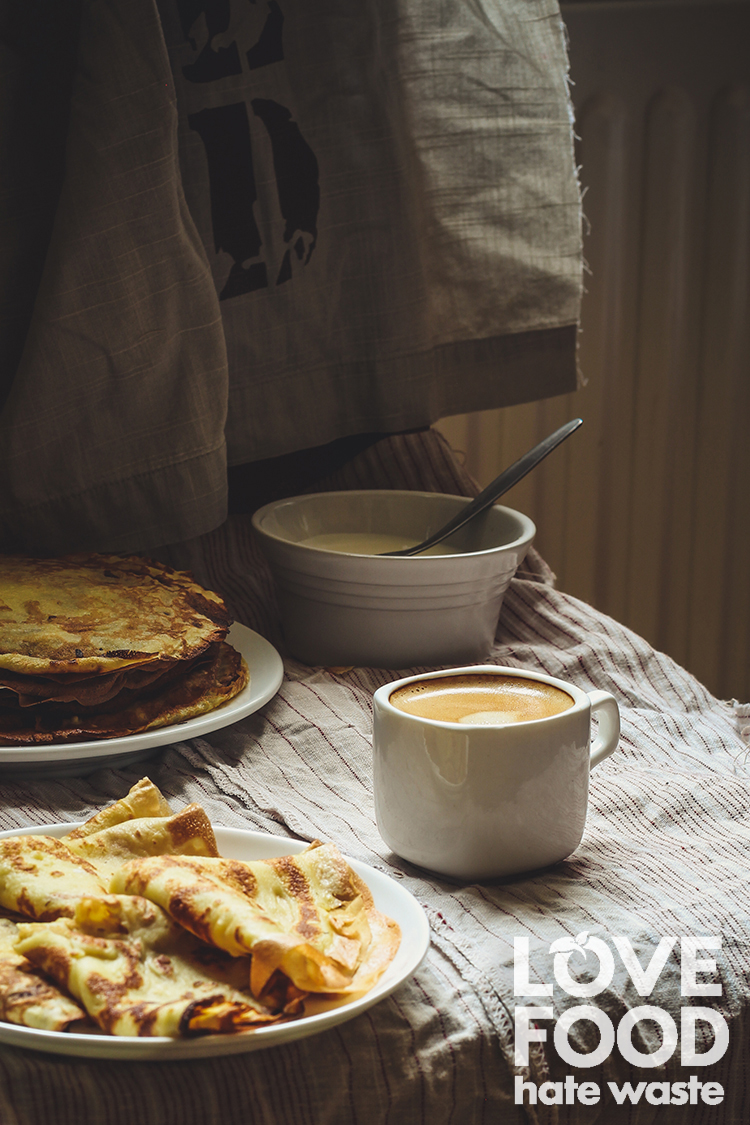 Regular readers will know I am a huge supporter of preventing food waste in the home. My No Waste Food Challenge linky is in its fifth year and I am constantly amazed by the creativity of the tips and recipes shared by my blog readers.
I am absolutely delighted to announce that we have now teamed up with the Love Food Hate Waste campaign for a six-week campaign to help reduce the amount of food waste we generate at home.
This Lent, why not join us with the 40-day food waste challenge, develop some new lifelong habits and help save a few pennies (up to £60 per month!) in the process!
Shocking Food Waste Statistics in the UK
In the UK in 2015 alone, £13 billion of edible food was thrown away from our homes. In total, 7.3 million tonnes of food was thrown away, which if prevented, would have the environmental benefit of taking one in four cars off the road.
This is a shocking statistic and one that you and I can have a direct influence upon. Food waste prevention begins in the home.
Your food is grown for you, not your bin. It does its job best when it's on a plate ready to be enjoyed. Saving food saves money and helps to slow down global warming and deforestation. Reducing the amount of food that ends up in the bin also means you can say goodbye to unnecessary packaging waste. If we all make a few small changes and start using up the food we buy, together we can make a big difference.
2017 is our year of action. Join us with the 40-day food waste challenge this Lent! Why not give up binning food instead?
Love Food Hate Waste
Love Food Hate Waste is a consumer charity campaign aimed at helping people reduce food waste at home. Their website is packed full of tips and tricks for preventing food waste at home and saving pennies as a result.
The 40 Day Food Waste Challenge
With Lent around the corner (1 March – 13 April 2017) many people will be making a conscious choice to change a certain behaviour for the better. Usually, this is associated with giving up a food vice like chocolate or alcohol, but Love Food Hate Waste wants to make Lent 2017, and beyond, a more meaningful one. Why not give up food waste instead?
Each week of the challenge has a different theme with seven daily practical tips and challenges to help keep you on track. These themes are:
1st March (week 1) Meal planning – when's this for?
8th March (week 2) Storage – where should I put this?
15th March (week 3) Fridge focus – how do I make the most of my fridge?
22nd March (week 4) Portioning – how much should I use?
29th March (week 5) Food labels – what does this mean?
5th – 13th April (week 6/7) Leftovers – what can I do with my ingredients?
From the start of Lent, the Love Food Hate Waste campaign page will provide lots of helpful content to inspire and remind us that they every small change we make can result in a big impact.
Sign up to the challenge and you will receive email communications with additional content and support to help reassure you that you're on the right track.
>>> SIGN UP TO THE 40-DAY FOOD WASTE CHALLENGE HERE! <<<<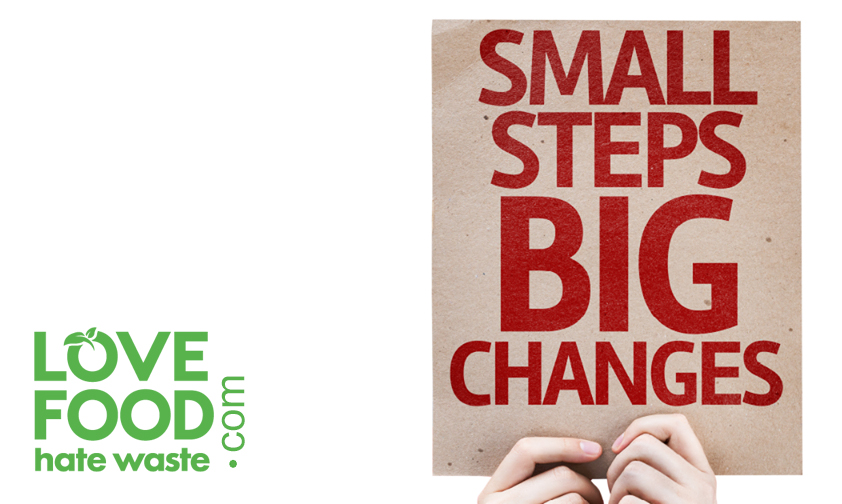 Pancakes for Shrove Tuesday
Lent kicks off every year with Shrove Tuesday, aka Pancake Day, the traditional feast day before Lent commences on Ash Wednesday. Traditionally, foods such as butter, eggs and fat were discouraged from being eaten during the fasting Lenten season, so these ingredients were used up beforehand to make pancakes or other rich foods. A perfect example of food waste prevention practice!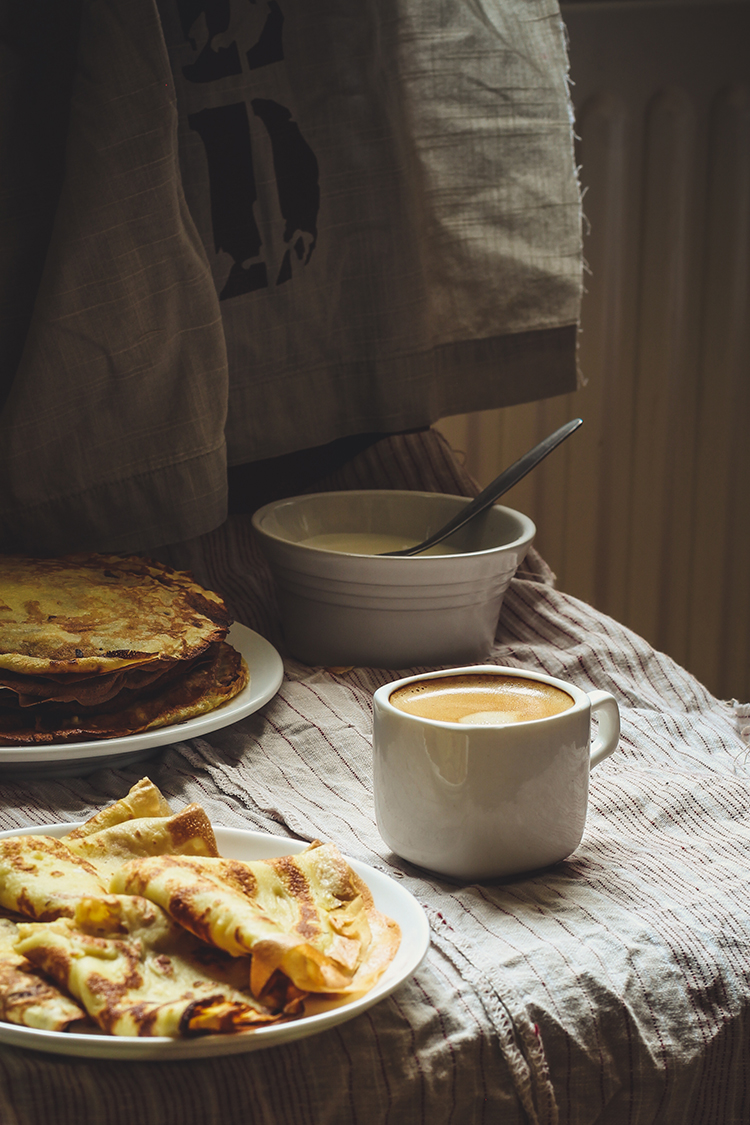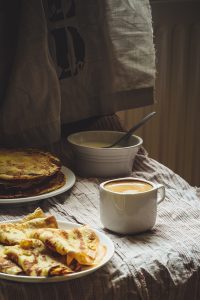 PANCAKE RECIPES YOU MIGHT LIKE
Cottage Cheese Crepes from Elizabeth's Kitchen Diary
How to Make Oven Cooked Pancakes by A Glug of Oil
Gluten Free Banana Bread Pancakes by Celery & Cupcakes
Fluffy Coconut & Quark American Pancakes by Supergolden Bakes
Courgette & Dark Chocolate Chunk Pancakes with Maple Yogurt by Veggie Desserts
Butternut Squash and Carrot Pancakes by Rough Measures
Turmeric & Black Pepper Brunch Farinata by Kellie's Food to Glow
Vegan Chocolate Chip Scotch Pancakes from Tinned Tomatoes
Monster Pancakes by Fab Food 4 All
Polish Apple Pancakes by Little Sunny Kitchen
Lemon & Moringa Pancakes by Plate to Pen
Easy Gluten Free Coconut Pancakes by Emily's Recipes & Reviews
GIVEAWAY
For the next seven weeks, my No Waste Food Challenge linky will team up with the Love Food Hate Waste 'Give Up Binning Food Instead' campaign. As my own linky offers a £25 Amazon Gift Card prize, this means there will be 7 weeks of giveaways to correspond with the weekly challenges, and the linky itself will last from the 1st of March until the 13th of April.
HOW TO ENTER
For your chance to win a £25 Amazon Gift Card enter using the Rafflecopter form below. Come back and tweet about the giveaway every day for more chances to win!
TERMS & CONDITIONS
This giveaway is open to UK entries only. Entrants must be age 18 or over. The winner will need to respond within 30 days of being contacted; failure to do this may result in another winner being selected.
The prize is offered and provided by Elizabeth's Kitchen Diary. The prize is to win a £25 Amazon Gift Card. There is no cash alternative and the prize is not transferable.
There is no entry fee and no purchase is necessary to enter this giveaway.
The promoter (Elizabeth's Kitchen Diary) reserves the right to cancel or amend the giveaway and these terms and conditions without notice.
Entry into our giveaways will be deemed as acceptance of these terms and conditions.
If you need some help using Rafflecopter, here's a quick clip to show you how. Rafflecopter will pick the winner at random from all the entries received. I will be verifying entries. Any automated entries or those who have claimed they have made the mandatory blog post comment and really haven't will be disqualified. It's mandatory! Please make sure your comment is eight words or longer or Google views it as spam and this negatively affects my spam score. All entries with comments fewer than the mandatory 8 words will be disqualified and deleted.
Closing date is midnight (that's 00:00 hours, 12 am on Monday night/Tuesday morning) on Tuesday 7 March 2017 (GMT). The winner will be announced shortly afterward.
This is a paid post in collaboration with Love Food Hate Waste, although all thoughts and opinions expressed are our own. Thank you for supporting the brands who make it possible for me to do what I love: mess up my kitchen and share recipe stories.
Pancake image source: Shutterstock.