In collaboration with Specially Selected Pork.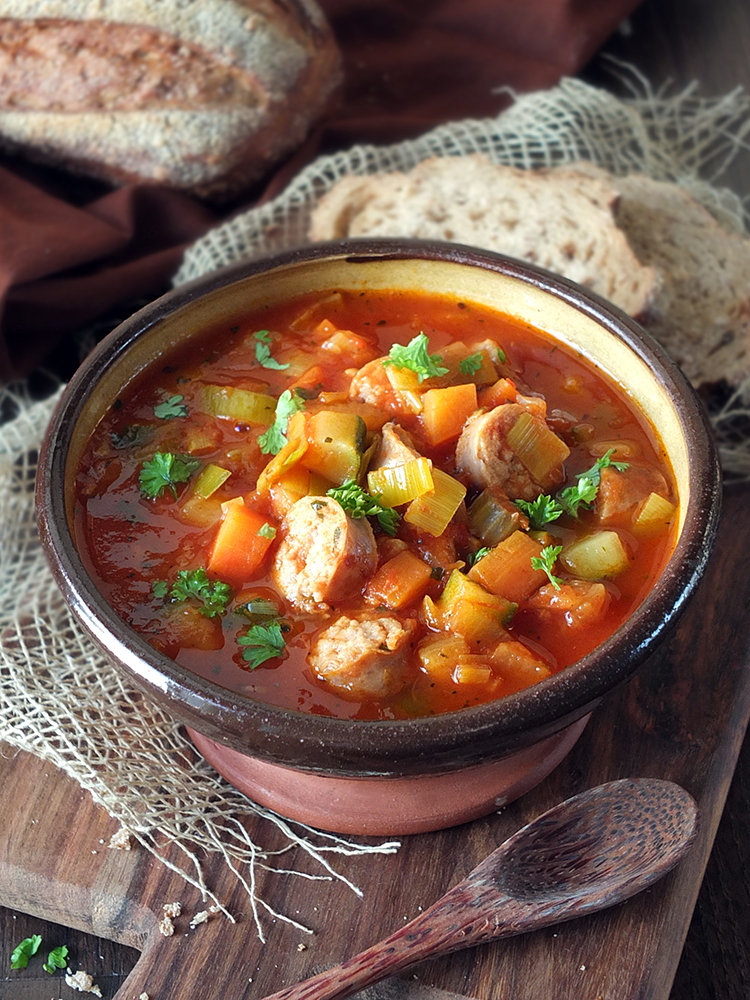 Here in Shetland, the light makes a rather dramatic return just after Up Helly Aa, Europe's largest fire festival. All of a sudden it's not pitch black in the middle of the afternoon and outdoor pursuits can last that little bit longer each day, weather permitting.
Despite a recent rather good spell of weather which allowed me to get out for a few longer mountain bike rides high wind speeds and dark, rainy clouds are making an appearance this week. It's still cozy, comfort food and soup weather.
I confess I've had a rather sedentary winter – I let my fitness slide after my intensive outdoor pursuits of last summer. Too much work to catch up on after playing for so long outdoors, too few hours in the day!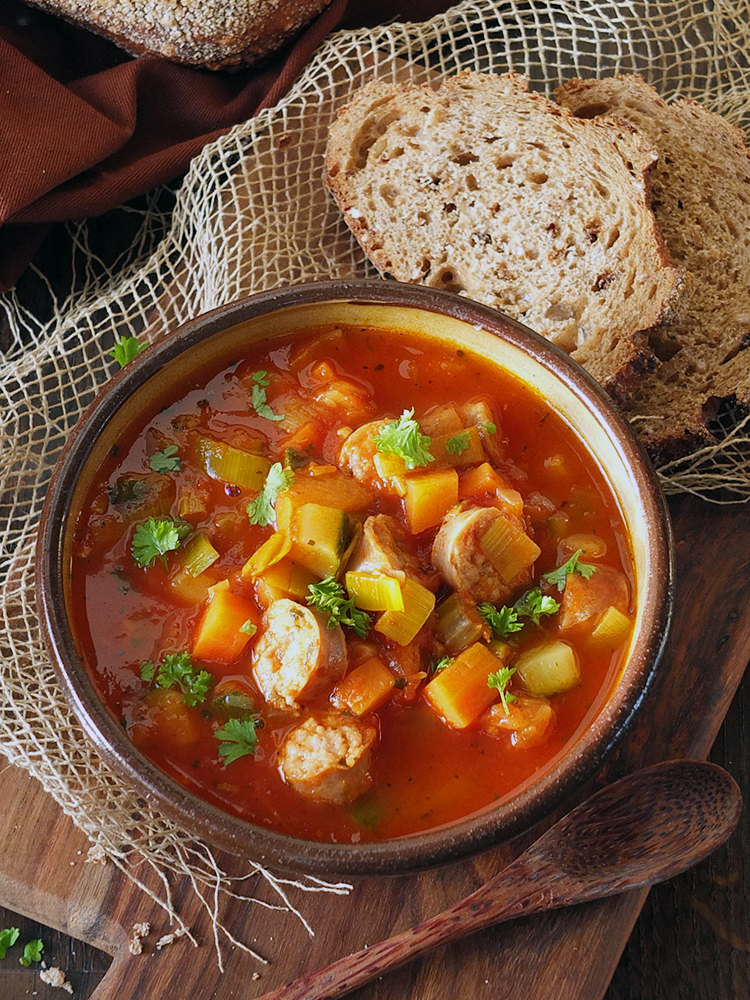 Rest assured I'm back on track though and we've got some rather grand summer adventures planned. First, we've booked a package family holiday to the Spanish coast. I've never been to Spain, and our younger two children have never been out of the UK, so it's all rather exciting. I hear it has to be done at least once in a lifetime, the whole cheesy package holiday deal – you know, family-friendly resort somewhere warm with a swimming pool and within walking distance of miles of pure white sandy beaches.
Not even an hour after we put a deposit on our family holiday I received an email from a PR. Would I like to go mountain biking in Italy? I've been invited on a press trip! I can't go into more detail just now as I'm waiting on final confirmation of everything, but I can't express just how excited I am about this.
Thirdly, I'm walking the length of Hadrian's Wall this Spring with a friend. We're backpacking it, and I'm really looking forward to the challenge.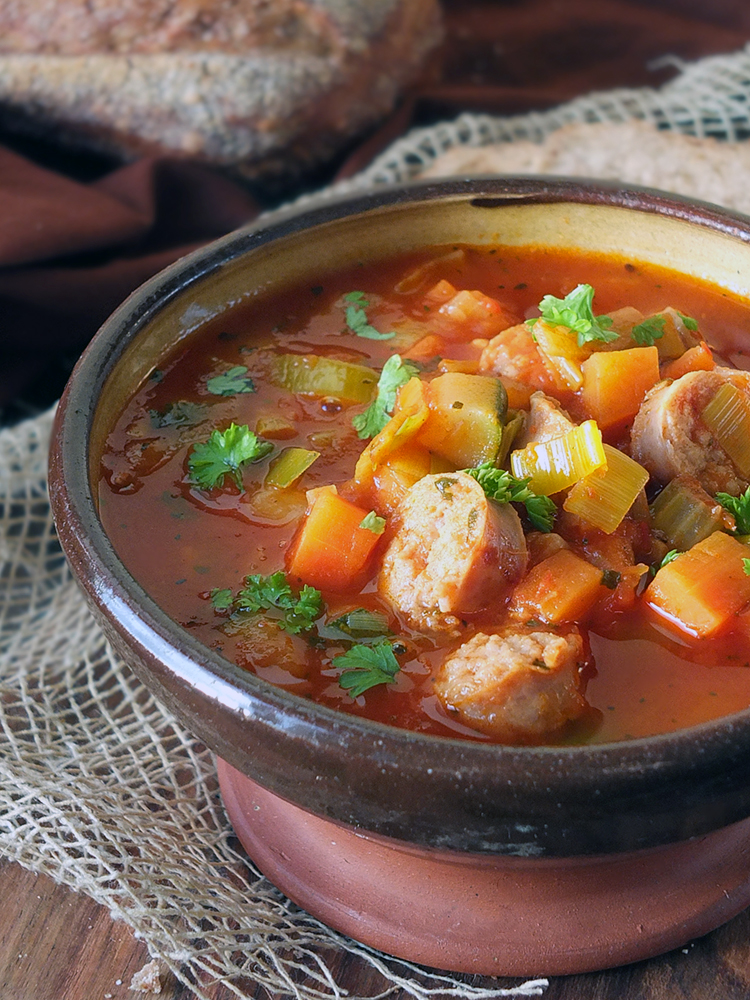 Summer bodies are made in the winter, I read recently, and this is very true in my case. Since the New Year, I've upped my mountain bike training so I can regain the fitness I lost during a sedentary indoor winter and an excess consumption of red wine and cheese over the festive period. This morning the wind will die down briefly, according to the BBC weather app, for a window of opportunity for me to cover a few miles on my rural back roads on the bike. Shetland single track roads offer the perfect HIIT workout due to the sharp elevation changes.
I've never owned a bikini, nor lounged about on a white sandy Spanish beach wearing one, and I want to. So, in addition to my increased fitness training, I'm trying to eat a bit more sensibly so I can feel confident enough to sport said bikini. My diet consists of protein and loads of veg, mainly, with some recovery carbs thrown in after an intensive workout.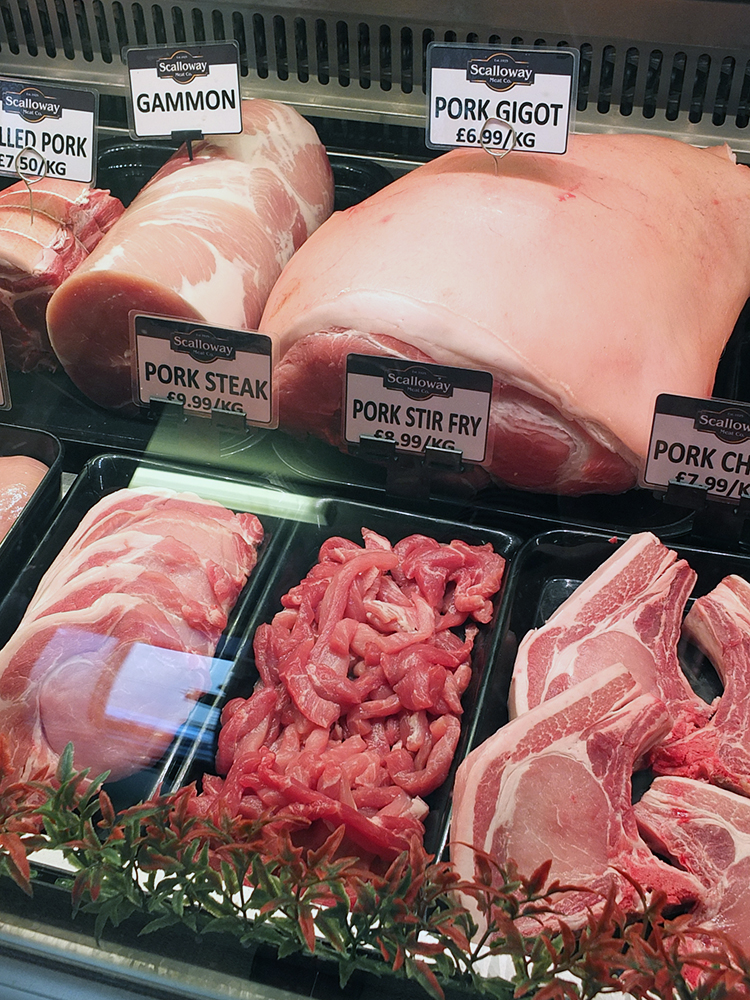 I make no pains to hide the fact I am a meat-eater. I'm very much in support of local British farmers and will buy from Shetland and Scottish producers as much as I can.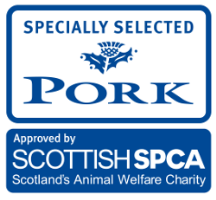 When it comes to pork, look out for the Specially Selected Pork label as this is your guarantee, as a consumer, of the provenance, production methods and quality of the product you are buying, from farm to plate.
This label means that the farms and processors receive regular independent visits from the Scottish SPCA, Scotland's animal welfare charity, so you can be confident that the pork you are buying has been reared to higher standards of animal health and welfare in Scotland.
In Shetland, The Scalloway Meat Company is a Specially Selected Pork supplier so I picked up my pork sausages for this soup recipe from them.
Healthy and naturally low in fat, Specially Selected Pork is incredibly versatile and easy to cook. For this recipe, I simply grilled the sausages and let them cool slightly before slicing and adding to a chunky and filling vegetable soup base. Easy peasy.
For a more substantial meal, you could always throw in a handful of orzo pasta.
For more pork recipe inspiration visit the Specially Selected Pork website and follow them on Facebook and Twitter.
>>> CLICK HERE FOR THE RECIPE <<<<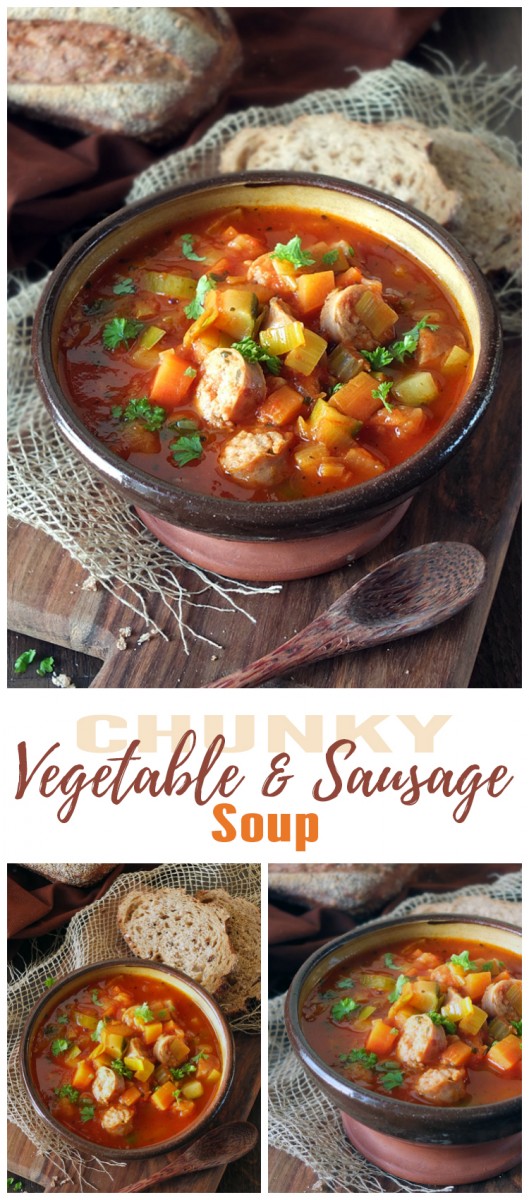 OTHER PORK SAUSAGE RECIPES YOU MIGHT LIKE
Beer-Glazed Roast Iron Age Pork Sausages by Elizabeth's Kitchen Diary
Sausage, Feta & Tomato Pie by Foodie Quine
Sweet Chilli Sausage Plait by Fab Food 4 All
Easy Sausage, Potato & Pepper Traybake by Supergolden Bakes
Pork & Garlic Sausage Rolls by Patisserie Makes Perfect
This is a sponsored recipe post in collaboration with Specially Selected Pork. Thank you for supporting the brands that make it possible for me to do what I love: mess up my kitchen and share recipe stories.