In collaboration with ANA  – All Nippon Airways. 一期一会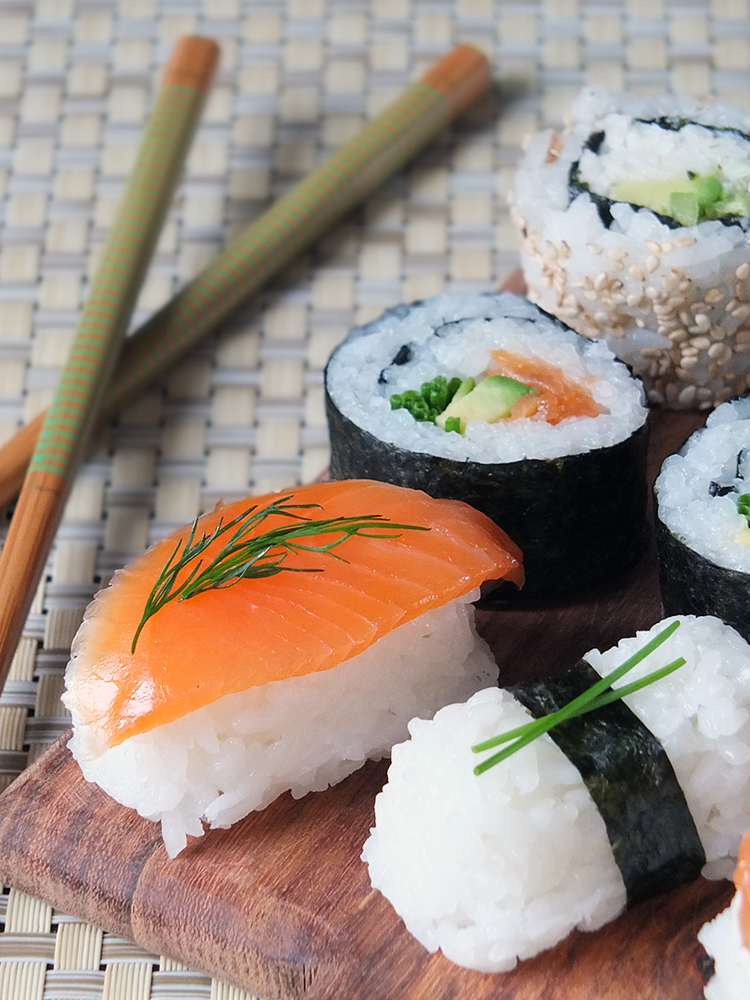 'Ichigo ichie' is a Japanese cultural concept that literally translates as "one opportunity, one encounter". This term reminds people to treasure each moment they are in as it will not happen again. Every experience is always once-in-a-lifetime. Even if you meet with the same group of family or friends at the same venue again, each experience with them will be different. We are encouraged to treat every moment and meeting like it's the first and the last because that particular experience will not come to you again.
Usually associated with Japanese tea ceremonies the concept of ichigo ichie can be applied to any other aspect of our lives. Live in the now. Savor every morsel.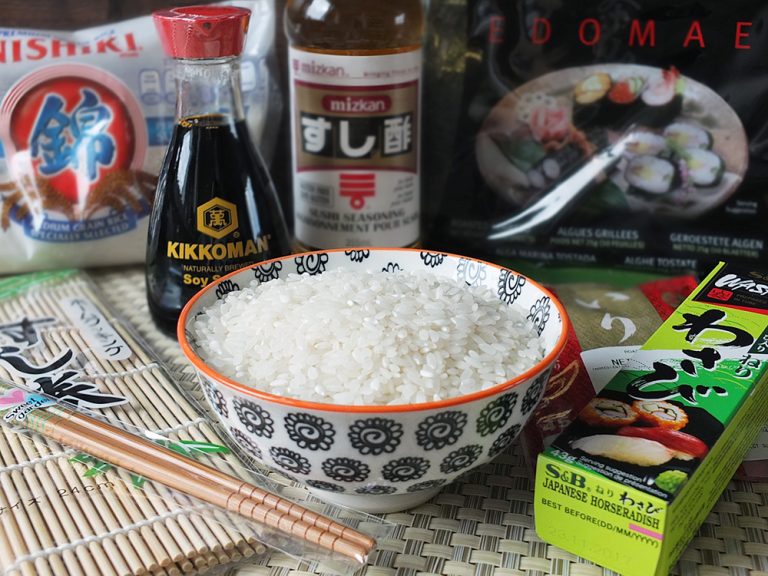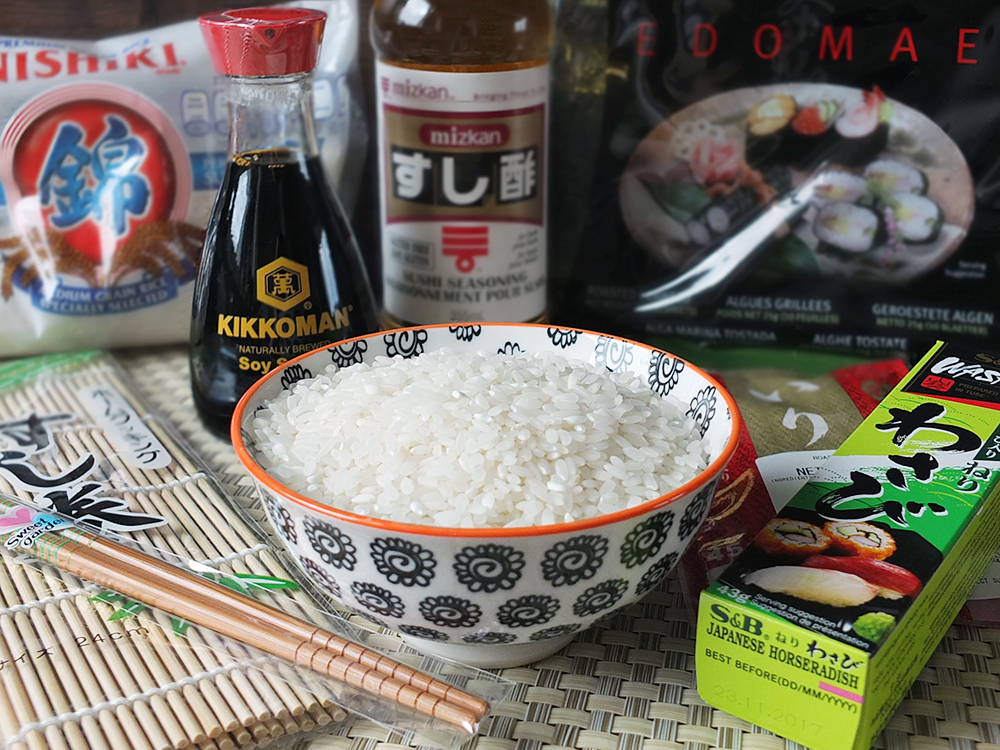 As a self-confessed (and self-taught) foodie, I am always excited to learn about new ingredients, flavour combinations and the stories, history, and culture behind the recipes I try. Japanese food is something that is very new to me. I only, a few months ago, received my very first Japanese cookery book: Everyday Harumi – Simple Japanese Food for Family & Friends by Harumi Kurihara, and I have been slowly but surely building up my ingredients cupboard so I can get more creative with the recipes.
Japanese cuisine is something that is very unfamiliar to me. I understand many other cuisines – Italian, Middle Eastern, American, etc – I understand how ingredients and flavours are paired to create delicious dishes, but Japanese food is all new to me. I don't know how ingredients are paired. I don't know what most of the common ingredients even taste like. I am looking forward to learning more. There's a whole new culinary chapter before me ready to unfold.
The Japanese word umami has entered our western vocabulary over the last decade or so. Translating as 'pleasant savory taste' it is considered the fifth basic taste in addition to sweet, sour, bitter and salty. Think savory, meaty, cheese, anchovies, mushrooms.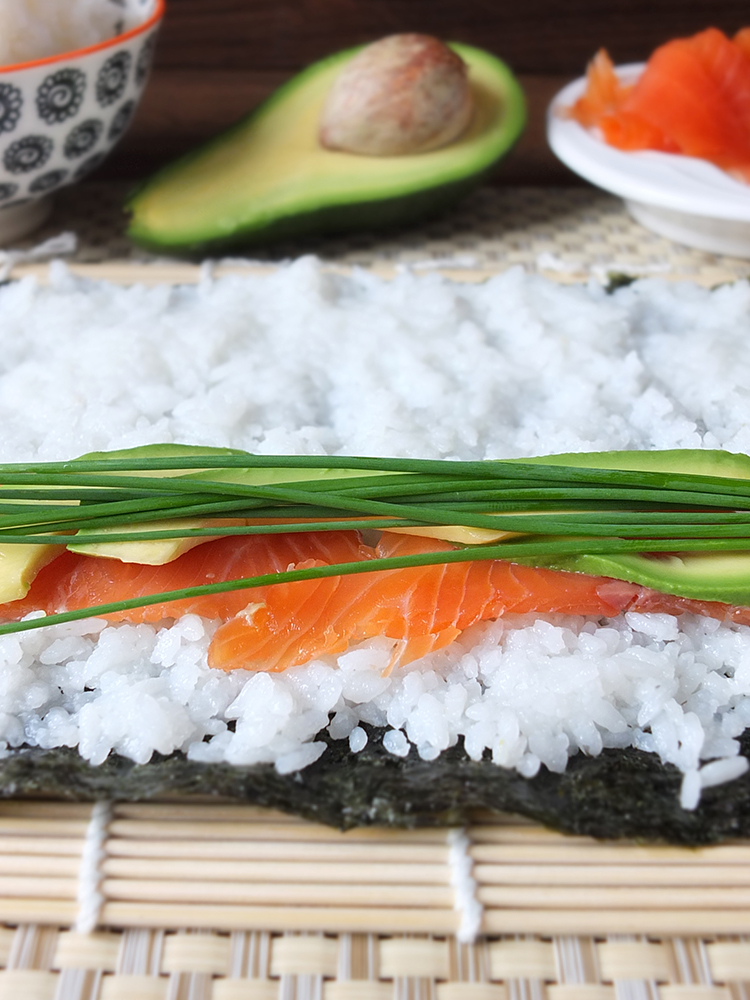 One of the simplest and familiar Japanese dishes is sushi. Regular readers might remember that I blogged about our first family experience of making sushi not too long ago (you can watch our video here!). That was my children hooked on the dish. They keep asking me to make more, so recently I branched out a little bit further with my experimentation and tried making a very non-traditional California roll (an inside-out sushi with crab, cucumber and avocado that my blog readers kept recommending) and I made some really simple nigiri, a piece of smoked salmon over seasoned sushi rice. The plain rice with the nori seaweed band around it was just something simple for our youngest to eat, if he wanted – I don't believe that's a traditional Japanese way to make sushi, but it's my kitchen, I can do what I want, right?
The key to good sushi, I have learned, is to start by preparing the sushi rice correctly. The rice must be washed thoroughly until the water runs clear and then seasoned it with the right ratio of rice vinegar, sugar and salt. (9:6:1). Keeping your hands wet helps with shaping the sticky rice too, I have learned.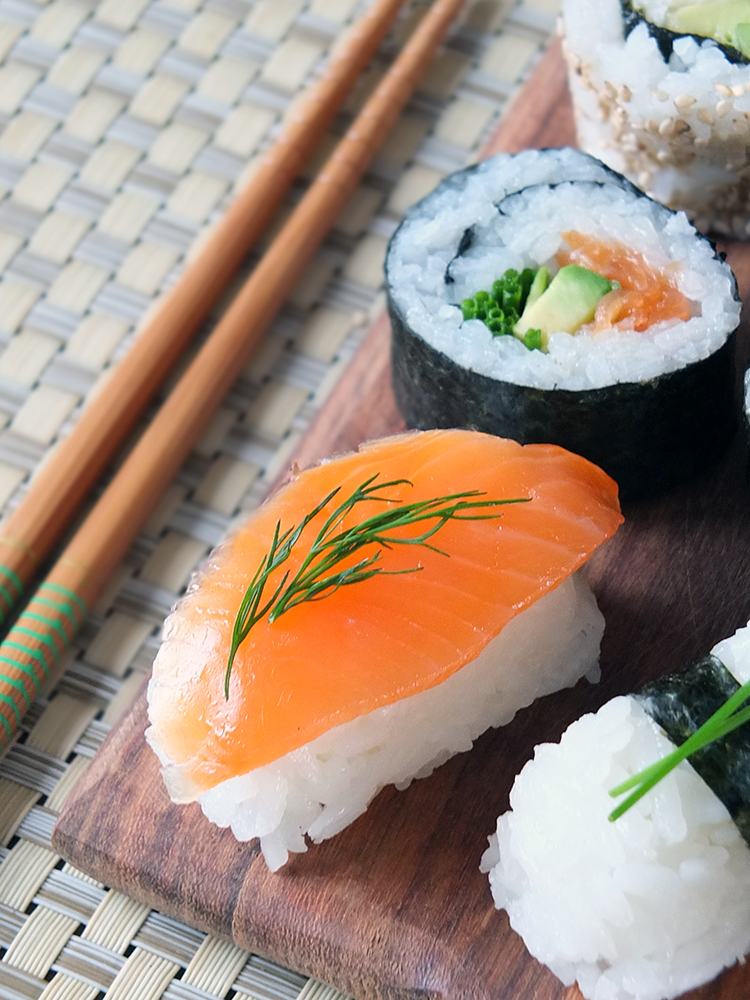 Did you know that it is not traditional in Japan for women to be trained to become sushi chefs or masters. Despite the global popularity of the dish, myths persist in Japanese culture that women's hands are either too warm for raw fish, their makeup will block their sense of smell or, bizarrely, their menstrual cycles will affect their sense of taste and therefore the quality of the dish they create.
Nadeshiko Sushi,  one of thousands of sushi restaurants in Tokyo, is challenging this sushi sexism with Japan's first and only all-female sushi restaurant. There, led by Yuki Chizui, seven women prove it doesn't take a man to make an awesome sushi plate.
Watch the fascinating video below by Great Big Story and All Nippon Airways to find out more.
Inside Japan's Only All-Female Sushi House
I love this so much and I wish Yuki every success with her business venture. Those who know me well know that I love to challenge convention and encourage the freedom to be as creative as possible in every aspect of life. We women should not be told what we can or can not do simply because of our chromosomes. Ichigo ichie. Enjoy every moment and live life to its fullest. Savor every morsel.
One day I would love to visit her restaurant and taste this sushi for myself.
In the meantime, I shall continue to experiment at home, much to the delight of my husband and children.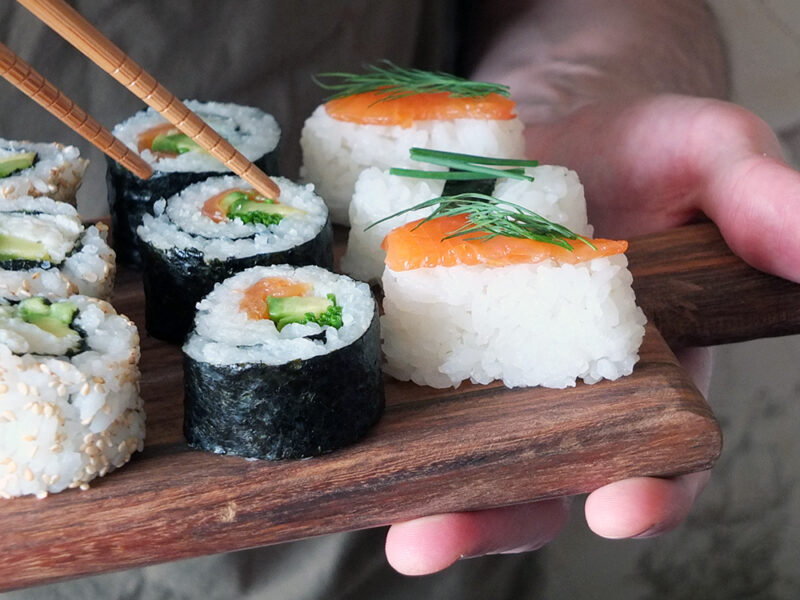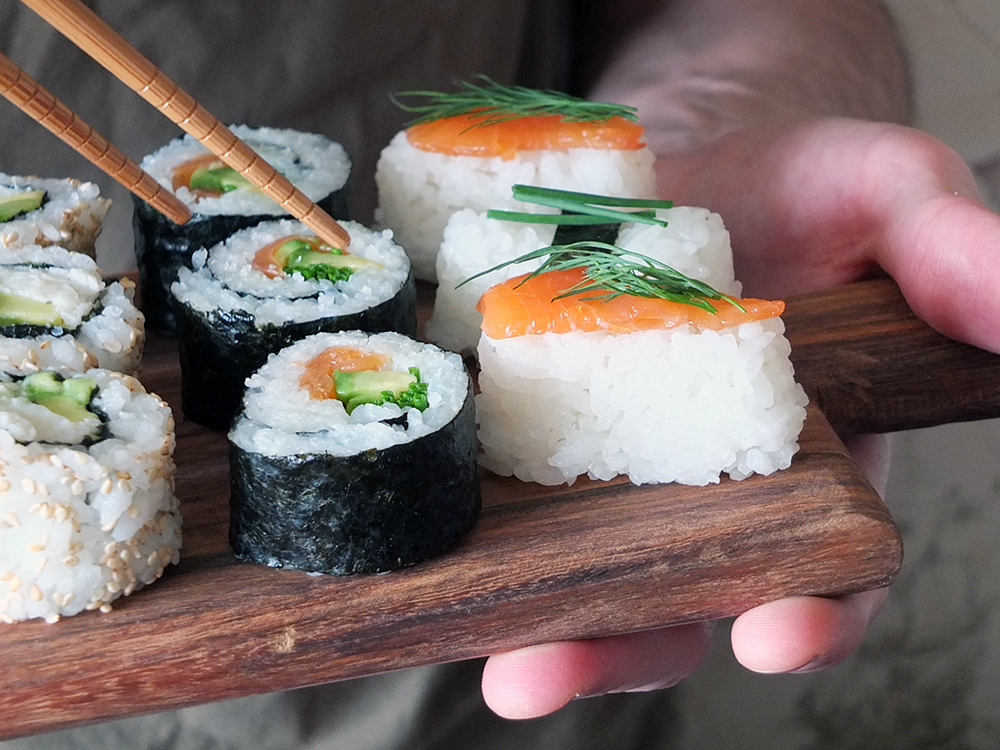 All Nippon Airways (ANA) is the largest airline in Japan, offering affordable and transportation to the country from all around the world.
ANA focus on Japanese hospitality. With ANA, your trip to Japan starts on board so you can experience Japanese hospitality before you even set foot in the country. They aim to give all passengers a travel experience far beyond their expectations. From check-in to boarding and everything in between, ANA's award-winning airport services have been recognised as the best in the world.
Customers are able to enjoy delicious Japanese meals on all ANA flights. Local chefs are all skillfully trained in the techniques of Japanese cuisine. Passengers can savour through a wide range of gourmet meals which are planned a year in advance. ANA want their passengers to feel the sophistication of Japan's exquisite dining and so their wide range of meal options to reflect this.
For more information about Japan and ichigo ichie visit the ANA website.
Have you ever visited Japan? What did you think of it? Let me know in the comments!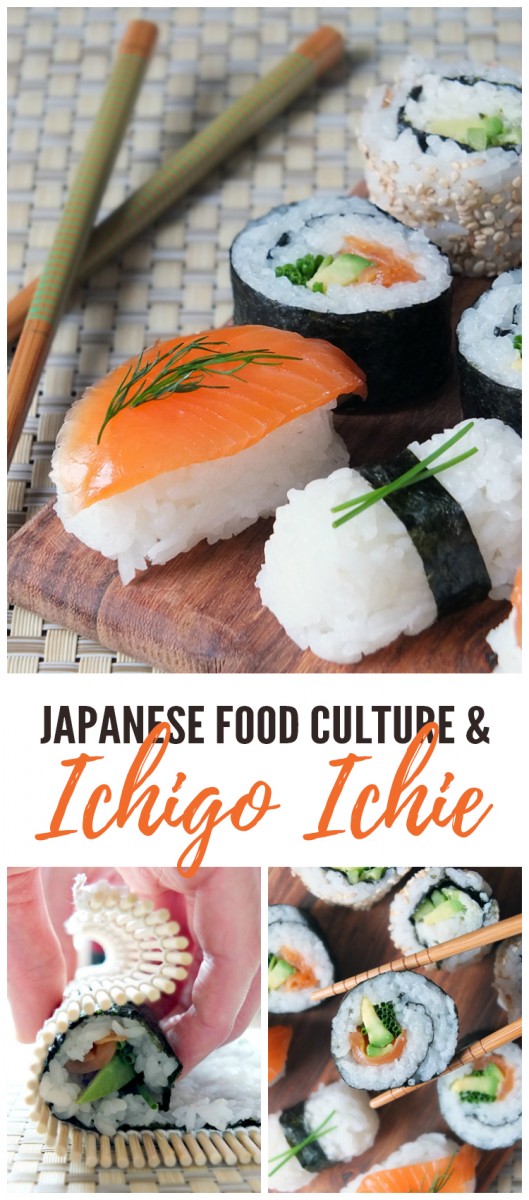 This is a sponsored post commissioned by ANA, although all thoughts and opinions expressed are our own. Thank you for supporting the brands who make it possible for me to do what I love: mess up my kitchen and share recipe stories.