…or two, if you're really slow cyclist like me.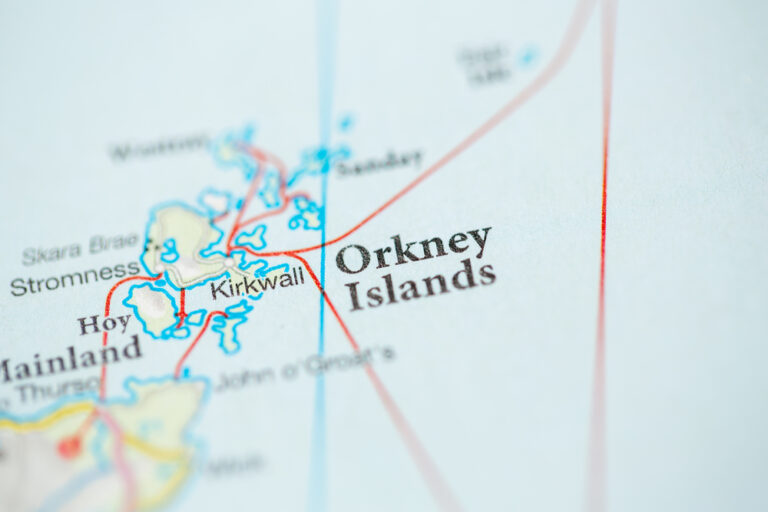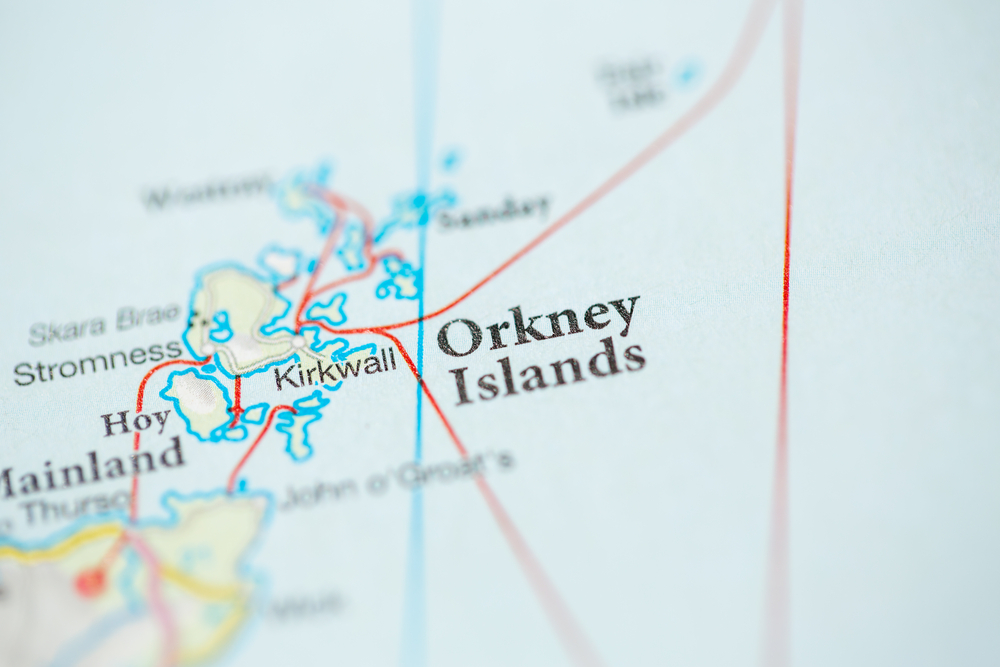 I have lived in Shetland for nearly 18 years and I have never before explored our nearest neighbours to the south – the Orkney Islands, just a hop skip from the north mainland of Scotland. In fact, I only ever spent a few hours in Orkney on my first ever sailing to Shetland – the freight ship I was on, the St Rognvald (IV), called into Kirkwall for a couple of hours early on a Sunday morning and I roamed around the deserted streets for a bit before hopping back on board for the final leg to Shetland.
The only other time I've been in Orkney was a quick overnight stay en route to Wick (see A Story of Porridge, a Scottish Castle & Ghosts) the ferry arrived at 11pm, we stayed the night in a B&B and we caught the first morning ferry to Thurso on the mainland.
So, when my cycling companion and I decided to embark on our epic summer bikepacking trip from the most northerly RNLI lifeboat station in Shetland, south through Orkney, the highlands of Scotland, along the Great Glen Way and to climb to the summit of Ben Nevis, our original plans were to catch the ferry to Orkney and head straight to Burwick to hop on the passenger ferry to John o'Groats.
Instead, since neither of us had ever properly explored Orkney, we thought we'd follow the Orkney leg of the North Sea Cycle route, adding another 96 miles to our journey.
We're very glad we did.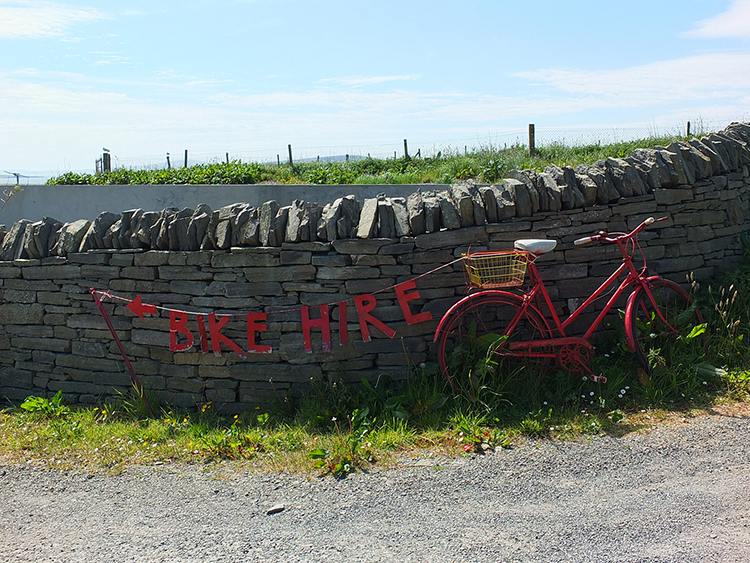 First, you'll want to hire a bike if you've not brought your own. Cycling through a new place is a really great way to explore it properly, I feel, as you are immersed in it and can spot things you might otherwise miss while travelling in a car or bus.
You'll arrive in Orkney either via Shetland or Aberdeen with Northlink Ferries, landing in Kirkwall and you can hire a bike at Cycle Orkney or, if you've arrived in Stromness via Thurso on Pentland Ferries, you can hire a bike at Orkney Cycle Hire. If you've arrived via Burwick/John o'Groats on the passenger ferry you'll have to make your way by bus to Kirkwall.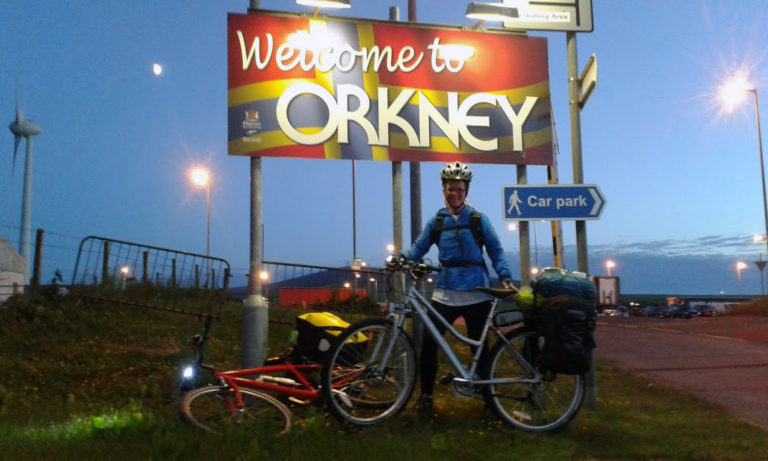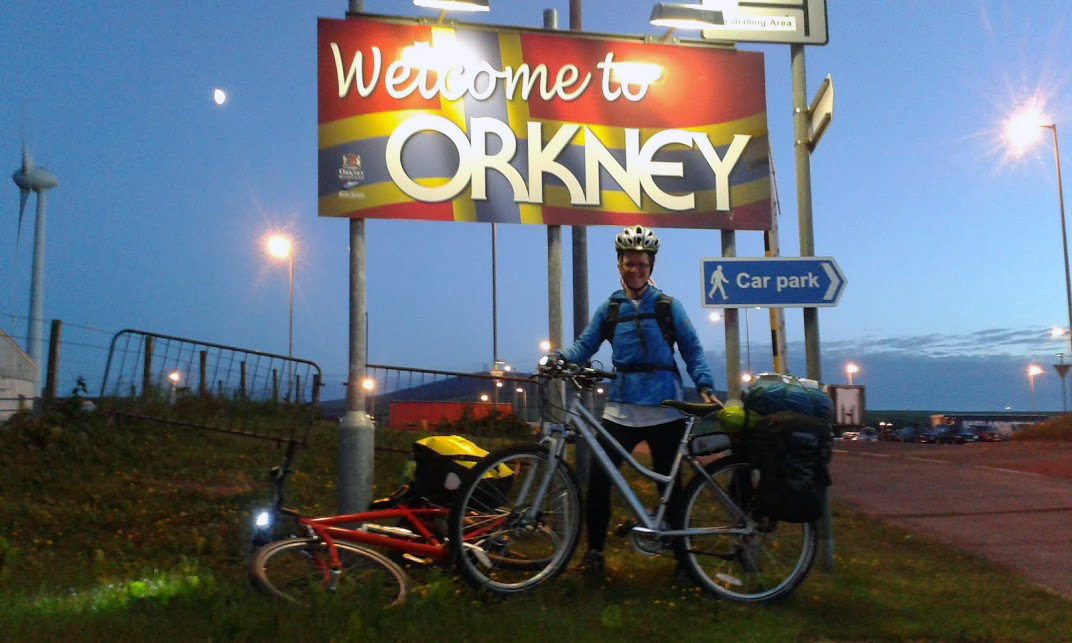 The roads in Orkney, we discovered after our ferry arrived from Shetland at 11pm, are wonderfully, remarkably flat and well maintained. If you too arrive in Orkney at silly o'clock at night like we did I can highly recommend the Orkney Caravan Park at the Pickaquoy Centre in Kirkwall, the only campsite we'd booked in advance for our whole bikepacking trip. At midsummer there's still enough daylight to pitch your tent, and the facilities there are fantastic – nice showers, a kitchen area, a lounge area and free wifi (we came to learn, quickly, that these facilities are quite the luxury with many campsites!).
We spent two full days in Orkney, cycling 96 miles of fantastically flat, high quality roads. When it comes to cycling it's hard to know when to stop and spend time exploring an area.  With places like Orkney that are rich in history, archaeology and stunning coastal scenery there's just too much to choose from and you could spend months and years exploring it all!
So, from our brief time spent in Orkney, here are my top five things to see and do. You could, if you had a car, do it all in a day, but I highly recommend cycling and taking two days, or more.
1. VISIT THE MIDHOWE CAIRN AND BROCH
Rousay is the sixth largest of the Orkney Islands, 11,397 hectares in size with a 13.1 mile long single track road around the periphery. It's been nicknamed the Egypt of the North because, crammed into its tiny size, there are no fewer than 166 Norse and Pictish archaeological sites.
We stopped off at a few of these sites, but my favourite was the Midhowe Cairn and Broch on the western side of the island.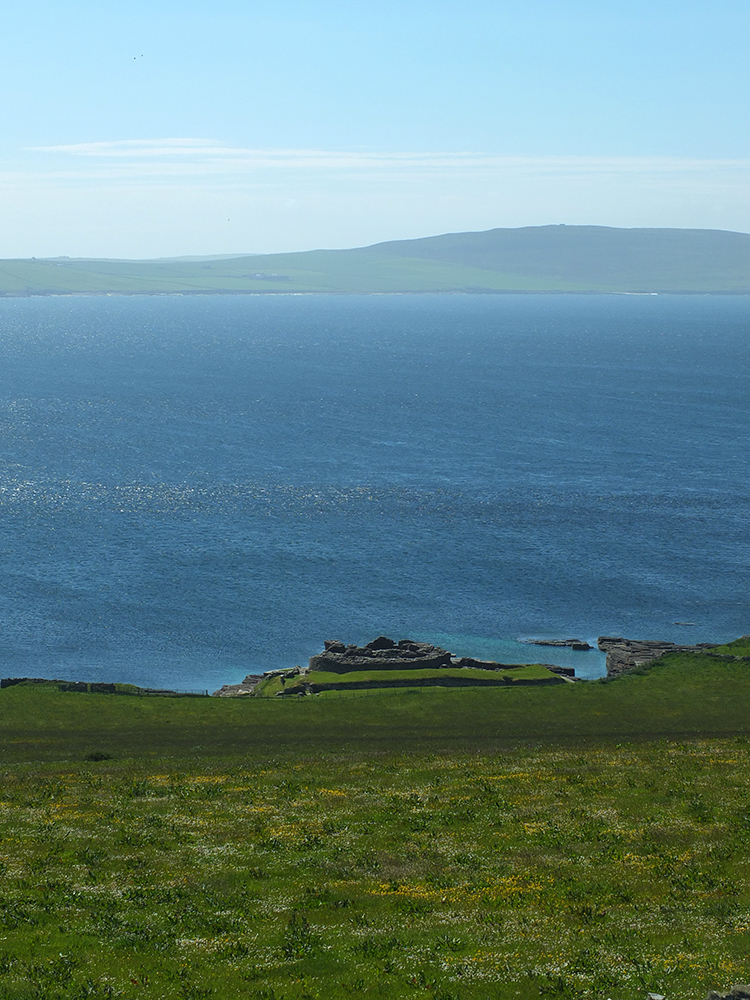 I have a thing for exploring brochs and when I spotted one marked on the west mainland of Orkney leaflet we'd picked up at the Pickaquoy campsite, I kept an eye out for it as we cycled through that area.
The thing is, the broch is at the bottom of this great big hill. It's a bit of a hike down there, but it's well worth it, even if we did have to dodge the tractor spreading ripe slurry on the field above to get to it (note the brown line in the field in the photo above!)
The Midhowe Broch was built around 1 AD and is one of Orkney's best preserved brochs. Dating back to the Iron Age the remains of this broch stand four metres high by nine metres in diameter. It is remarkably well preserved with a watertank, fire place and room partitions still visible. You can still see the remains of the moat that used to surround it too.
Next to the broch is a large shed-like structure. At first glance I thought it was the crofter's shed for his slurry tractor, but no, it's actually a purpose built structure protecting the Midhowe Cairn, a communal tomb dating back to 3500 BC! When this place was first excavated they found the skeletons of 25 individuals laid out in the different compartments, along with the bones of oxen, sheep, red deer, birds and pigs. Plenty of interpretive boards tell you what you are looking at, and a platform built over the top of the cairn itself enables views from above. A must-see if you are in the area.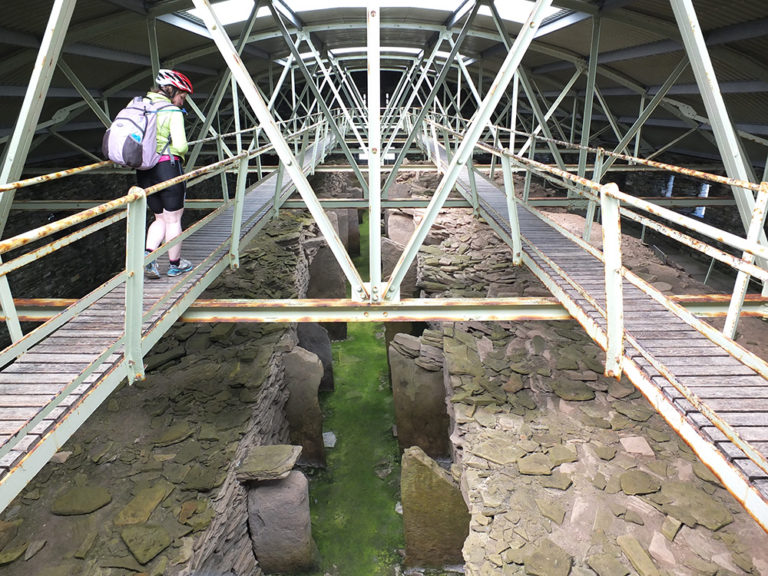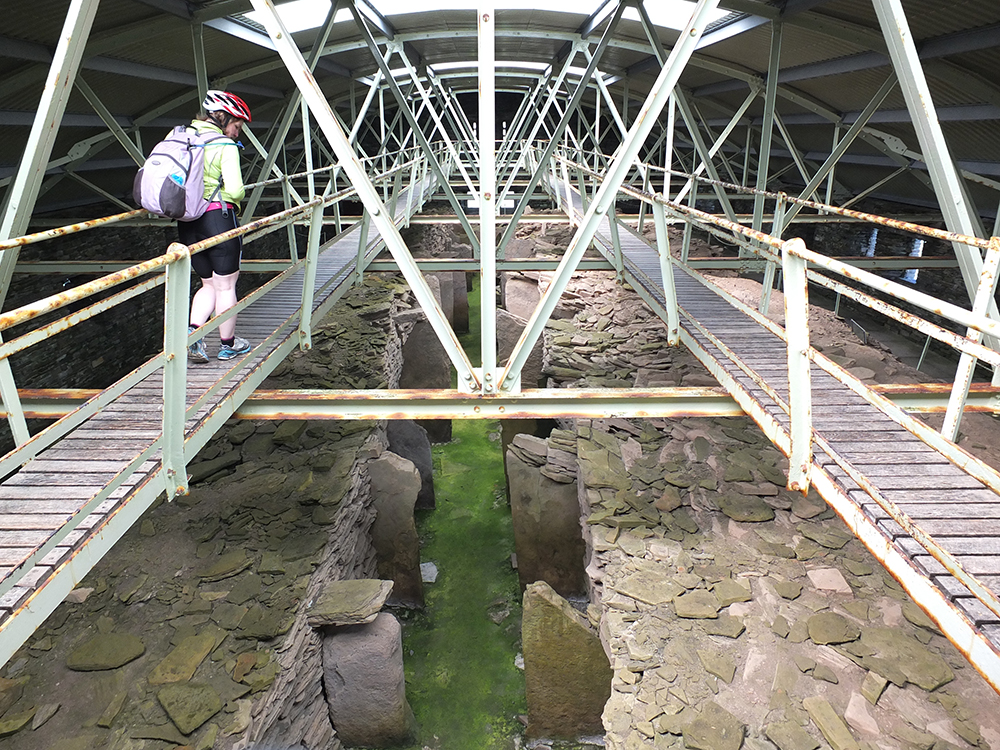 2. TOUCH THE STONES OF THE RING OF BRODGAR
Next on the list, and a place I have daydreamed about visiting for at least twenty years, is the Ring of Brodgar, the largest stone circle in Scotland, and one of the finest in Britain. I first heard about the standing stones of the Orkney Isles through Lorenna McKennit's song Standing Stones (1989). Back in 1998 we were allowed to play our own music in the shop I worked in, and I used to play her album Parallel Dreams on loop, pausing to savor the goosebump inducing music and lyrics of that song. I vowed I would visit these standing stones one day.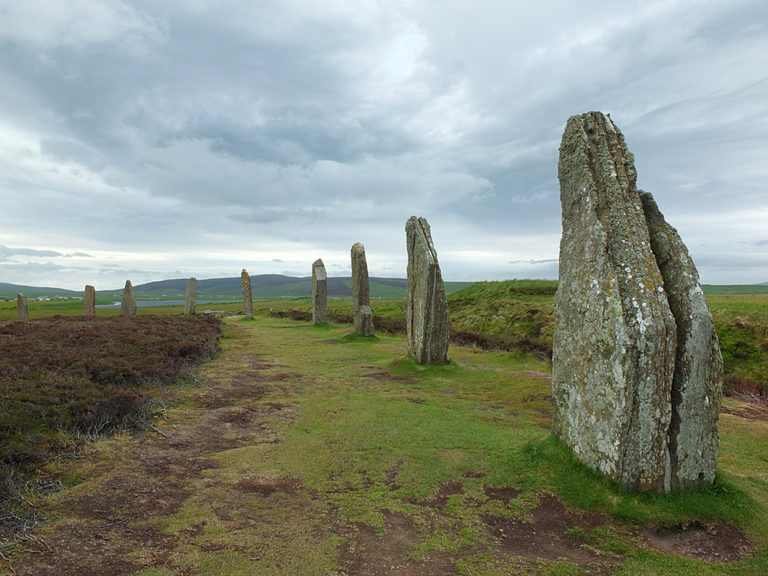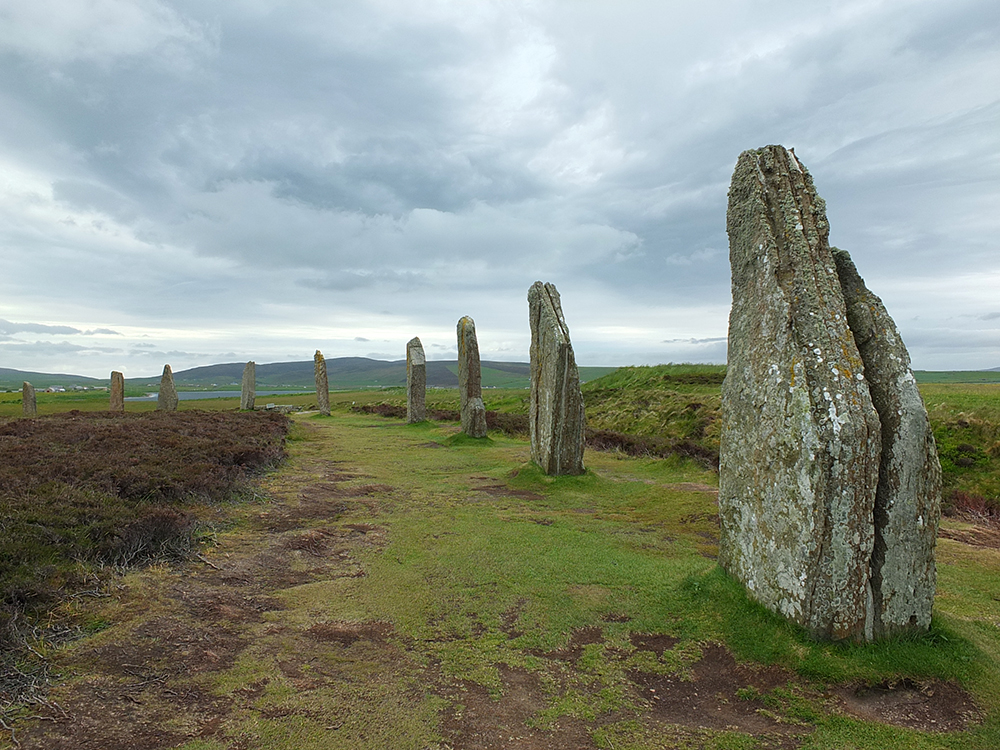 An Orcadian friend living in Shetland told me that you're supposed to walk around this Neolithic/ early Bronze Age stone circle, touching all of the stones, before making a wish. It's even more powerful, she claimed, if you were in your birthday suit.
The day I visited the Ring of Brodgar it was bitterly windy and cold and there were quite a few tourists, so I decided to keep my clothes on, but I did touch as many of the stones as I could. Renovation works are underway at the stone circle this season, so many of the stones were cordoned off.
Still, it was a magical place.
3. VISIT THE ITALIAN CHAPEL
During the second World War, 550 Italian prisoners of war were captured in South Africa. 200 of them were kept at Camp 60 on the tiny island of Lamb Holm, forced to build four concrete block causeways to block access through Scapa Flow – the Churchill Barriers.
In 1943 the new commandent and the camp padre decided that a chapel was needed and so the prisoners built one out of the limited resources they had. Two Nissen huts were joined together and plasterboard was used to hide the corrugated interior. A concrete facade was built from leftover concrete from creating the barriers and an artistic prisoner,  Domenico Chiocchetti, painted most of the interior, making it look just like a chapel. He was so involved with his work that when the war ended and his fellow prisoners were sent home, he stayed behind to finish his paintings.
A true work of art.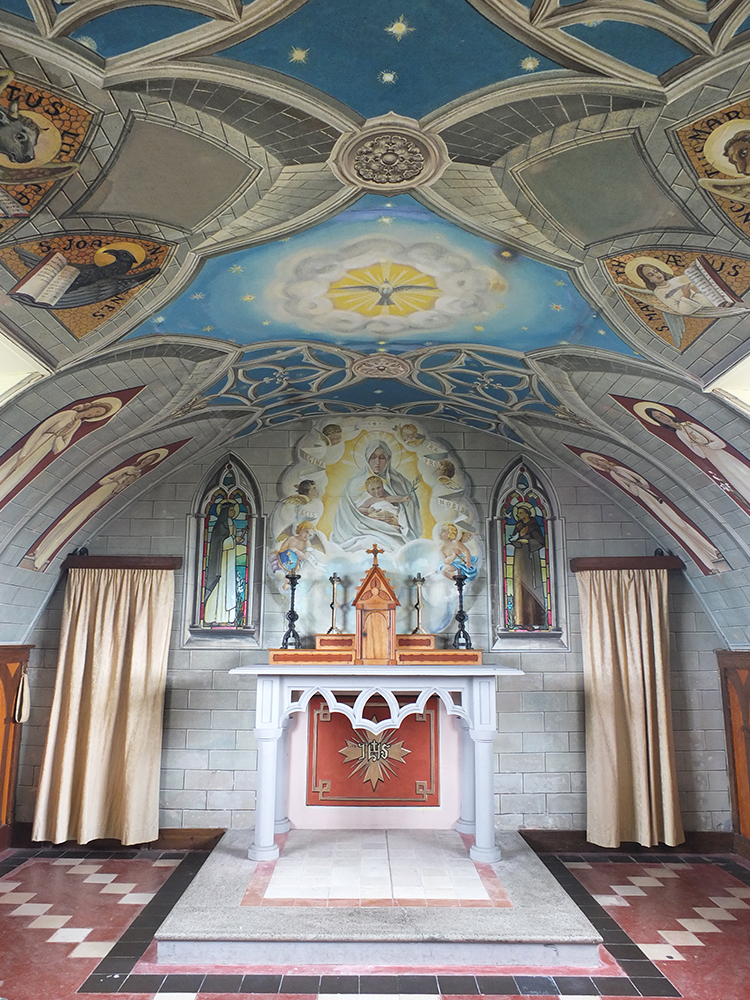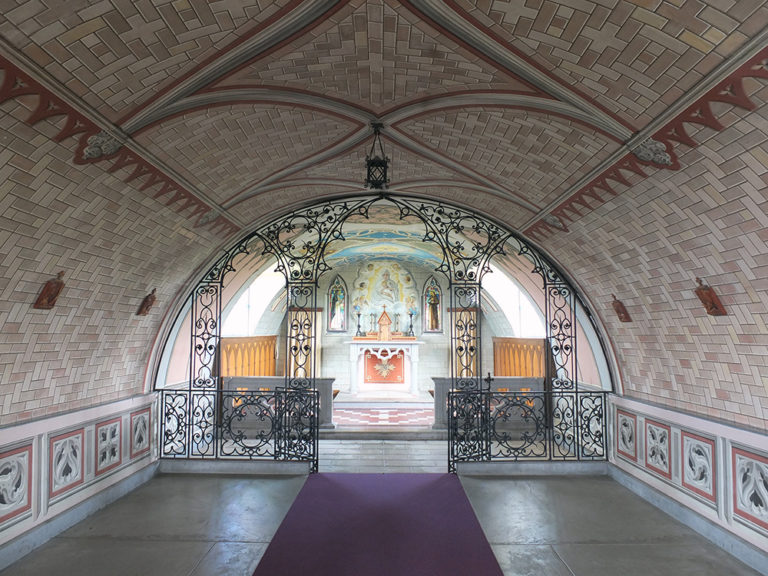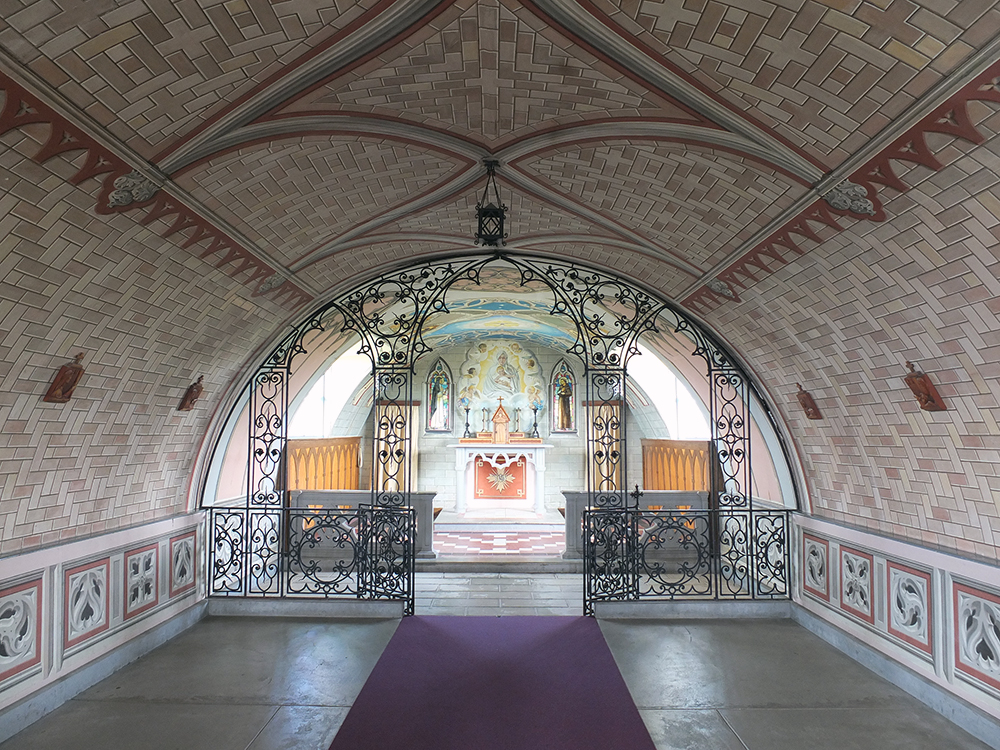 4. WINE TASTING AT THE ORKNEY WINE COMPANY
Situated right next to the Italian Chapel you'll find the Orkney Wine Company who offer wine tastings and tours of their winery. Never have I met a man more passionate about homebrewing than Emile, founder of the Orkney Wine Company. Of Netherlands origin but calling Orkney home, Emile treated us to a selection of their latest wines including a tattie wine, a strawberry rhubarb liqueur and Kvasir, their latest 100% Orkney grown fruit liqueur inspired by the Viking and Norse tales of The Mead of Poetry. It's made with aronia, salal, elderberries, cranberries and six other berries and it is absolutely, utterly delicious.
Definitely worth a visit! Now, to figure out how to get a few bottles of Kvasir to Shetland….
5. WATCH THE SUN SET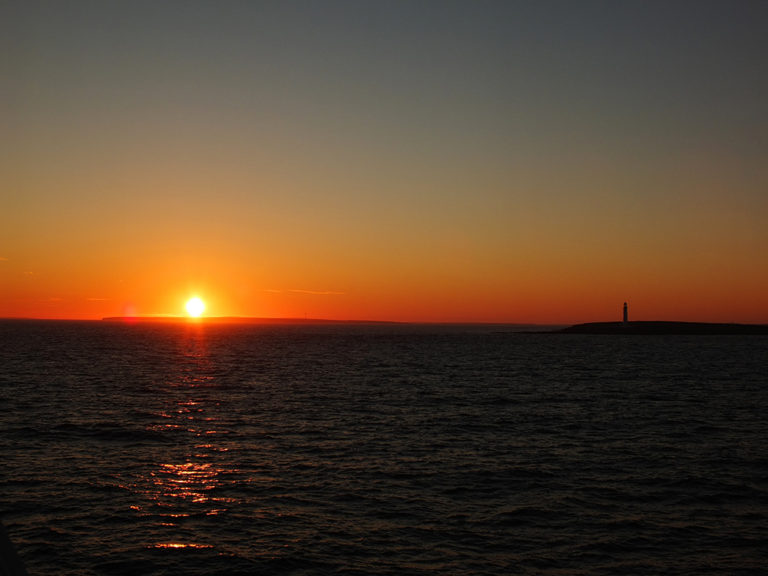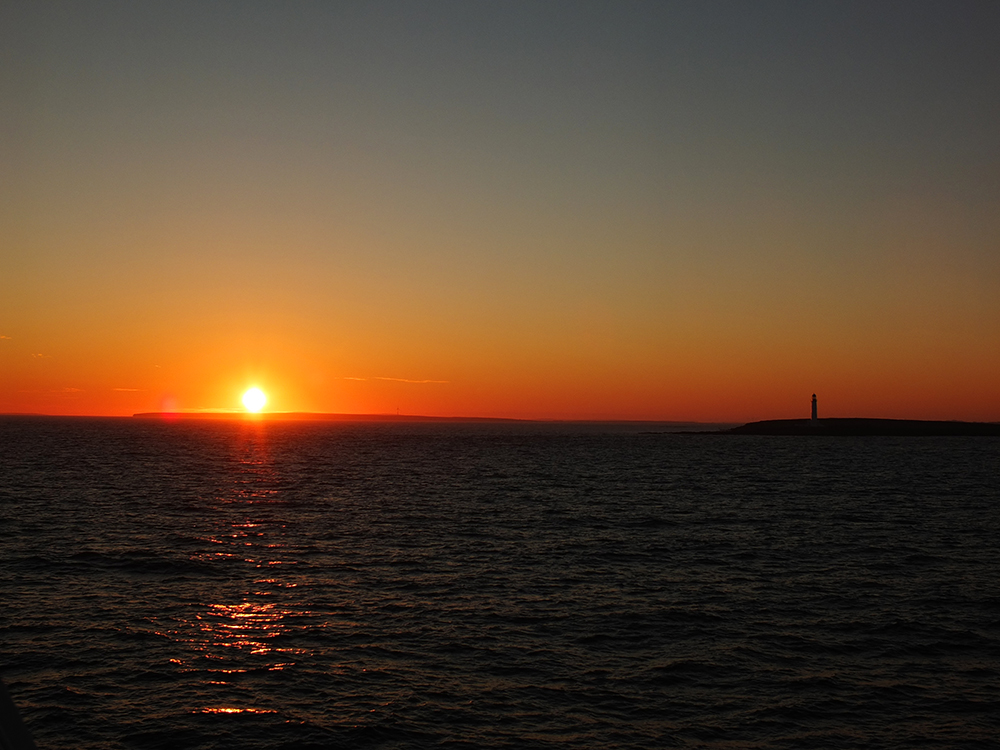 The photograph above was taken from the back of the Northlink Ferry MV Hjaltland at around 10:30 pm on June 13th 2016 as we sailed into Kirkwall. The sun set was spectacular! The following evening we were treated to another glorious sun set, this time over the Brough of Birsay. When you've got a big dome of a sky like Orkney does, the sunsets are rather spectacular.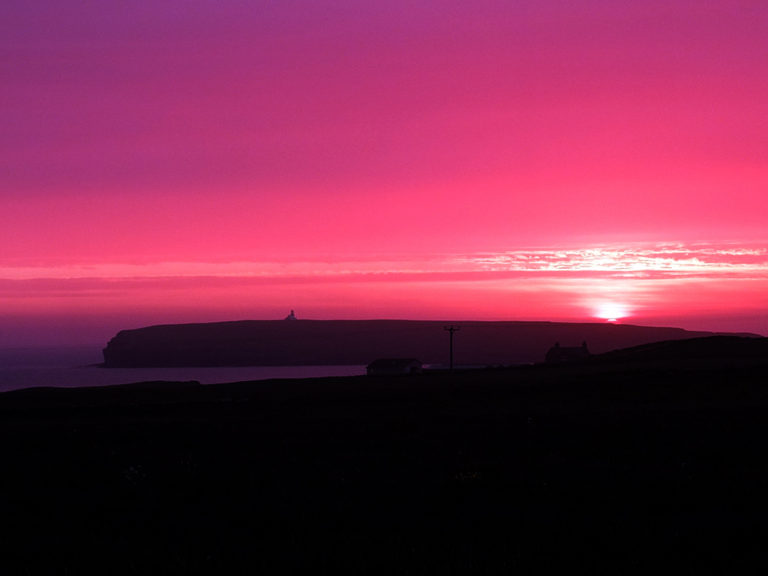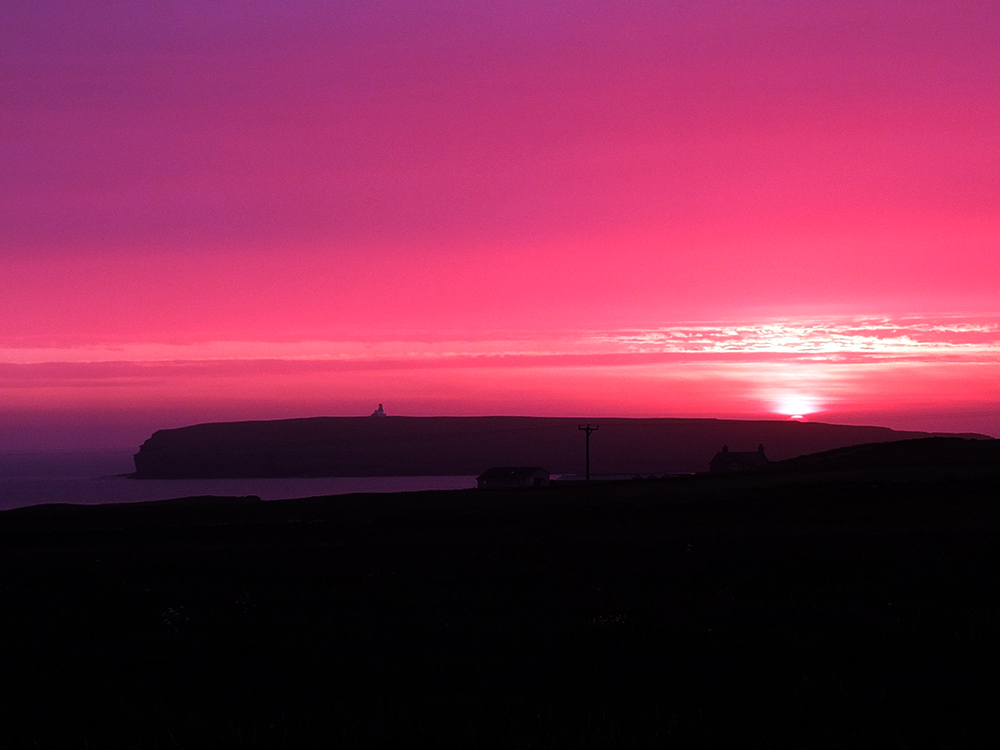 OTHER OBSERVATIONS ABOUT ORKNEY
There are an awful lot of cows. Why so many cows?!
There are quite a few distilleries too!
They make mighty fine cheese (maybe that's the reason for all the cows?!)
I need to go back and spend a couple of weeks exploring all the Orkney Islands properly.
You can stay in a yurt on a really whacky organic farm! (Night 3 was spent in this!)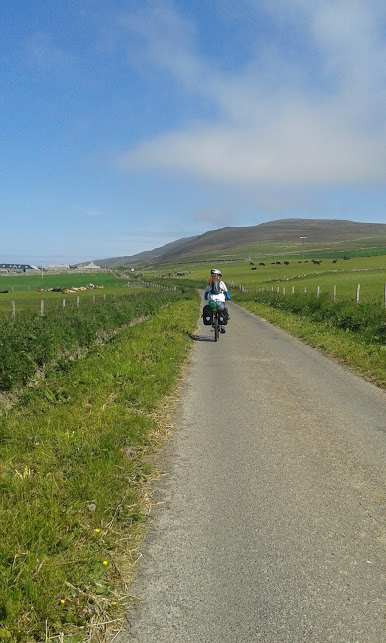 LEARN MORE ABOUT ORKNEY
www.visitorkney.com
www.aroundrousay.co.uk 
www.orkneywinecompany.co.uk
OTHER UPCOMING POSTS ABOUT OUR EPIC BIKEPACKING TRIP
Bikepacking Through the Highlands of Scotland
Cycling the Great Glen Way (well, most of it, anyway!)
Climbing Ben Nevis