An exclusive giveaway in collaboration with Fine Italy.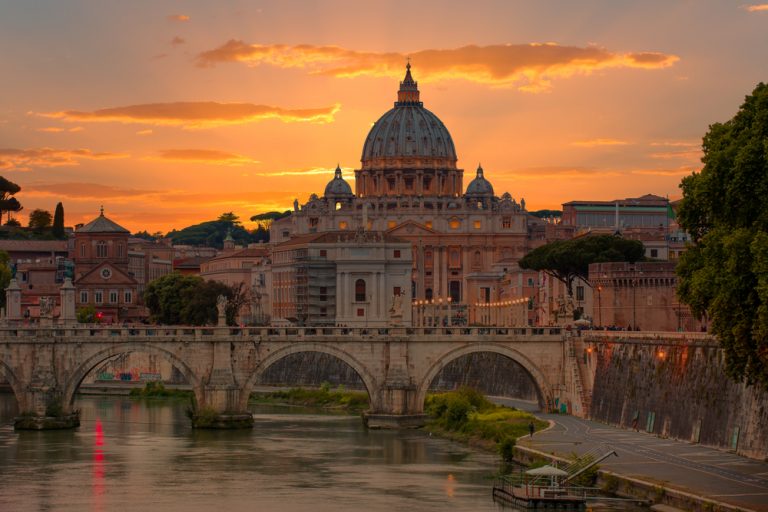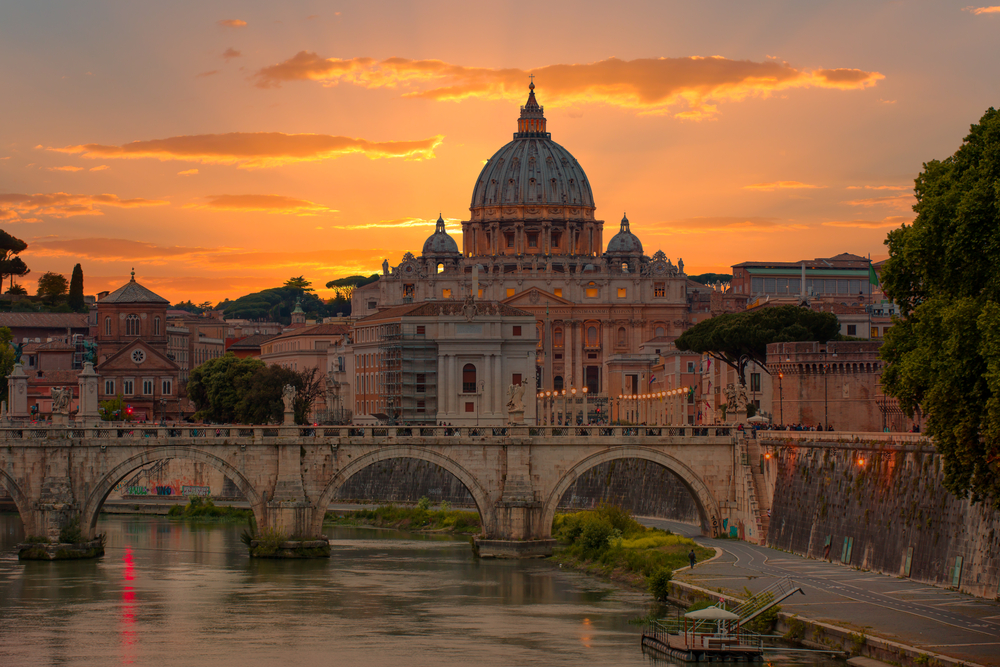 Roman cuisine has evolved through centuries of social, cultural, and political changes. Hundreds of years ago it became a major gastronomical centre with cuisine that was highly influenced by Ancient Greek culture. The Roman empire's enormous expansion exposed them to many new culinary habits and cooking techniques which were then adopted. During the Renaissance, Rome was well known as a centre of high-cuisine, since some of the best chefs of the time worked for the popes.
You can bring a taste of this Italian territory with over 2500 years of history into your own home with the Rome menu from Fine Italy. With this menu you will find some hand selected dishes that the region is famous for; everything you need for a four-course meal for four people including wine!
Roman Starter – Artichokes And Red Pepper Pate Bruschetta
Artichoke and red pepper paté is a cream obtained by crushing together fresh artichokes and red peppers, extra virgin olive oil, sunflower oil, vinegar and salt.
Bruschetta is a slice of bread made of wheat flour, olive oil and salt, which is sliced after baking then toasted to get crispy. The Fine Italy bruschetta is strictly artisan made, so you won't find two pieces having the same shape.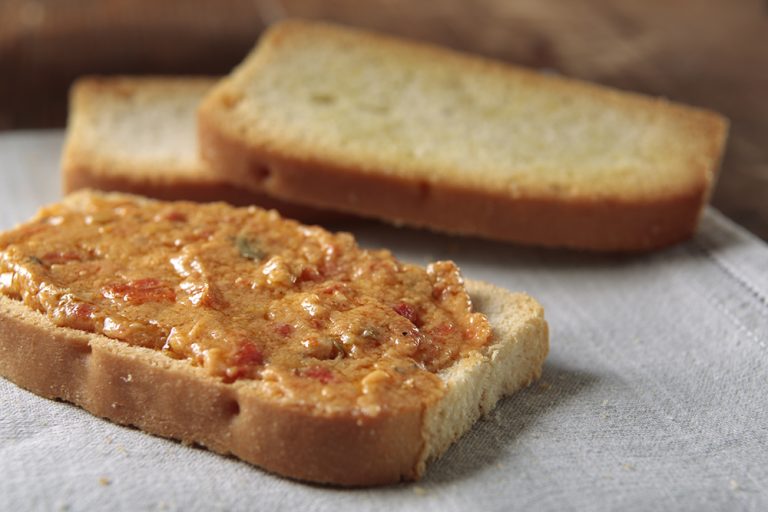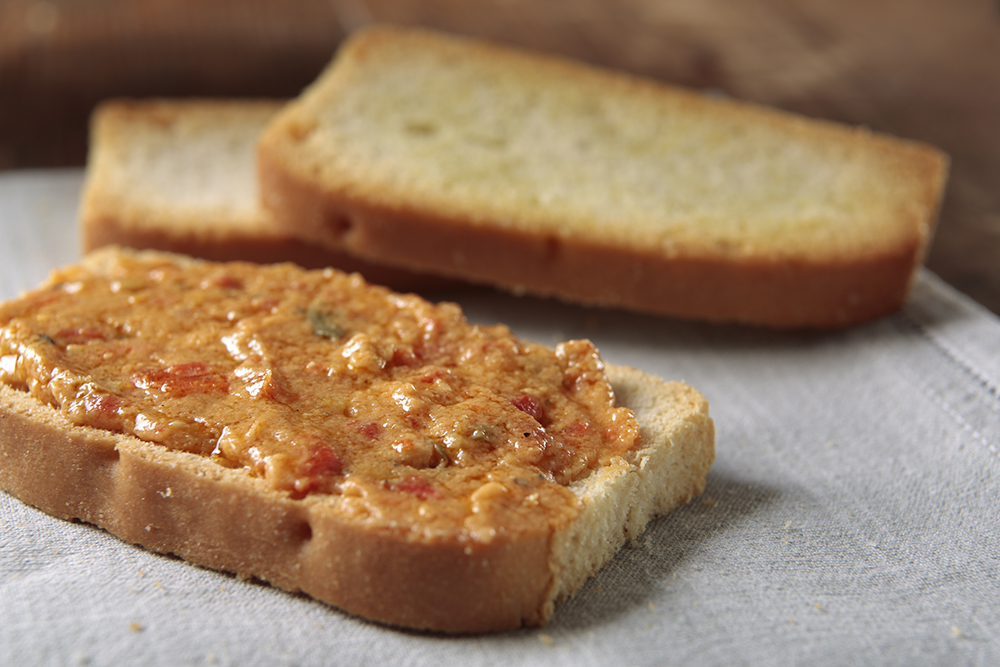 Roman Pasta Course – Bucatini With Amatriciana Sauce
Amatriciana sauce preparation, according to the ancient, original recipe, is based on light-fried smoked pork meat and chilli pepper in extra virgin olive oil, just flavoured by white wine, in which tomato pulp is poured and cooked until it gets smooth enough.
The bucatini has been selected among the best durum wheat semolina pasta produced in the artisan way in Italy, according to basic principles of homemade pasta preparation: artisan working, bronze die shaping and low-temperature drying.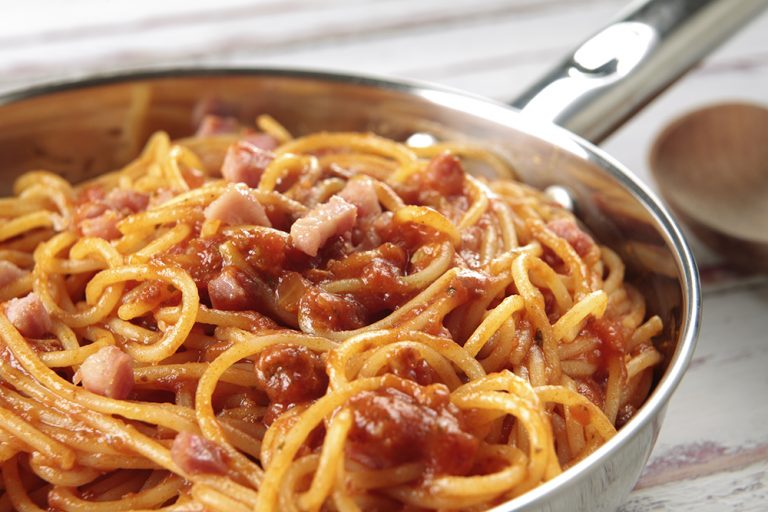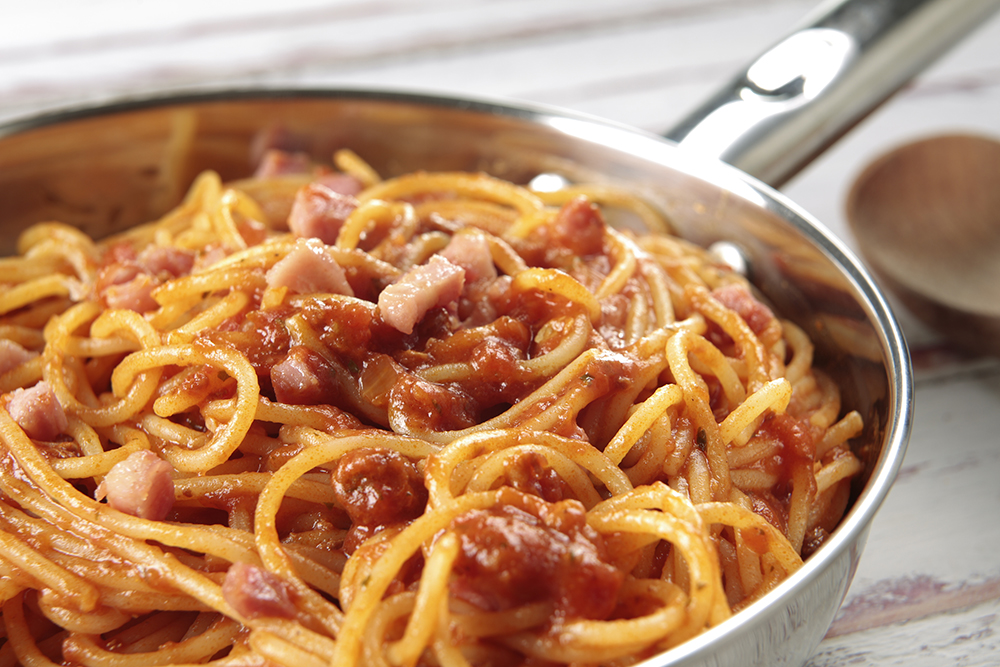 Roman Meat Course – Slow Cooked Pork With Beans
Preparation of the Fine Italy slow-cooked pork with beans involves slow-cooked the pork for a long time in a soup made by white "cannellini" beans, onions, carrots, celery, extra virgin olive oil, bay leaves, sage, pepper and salt.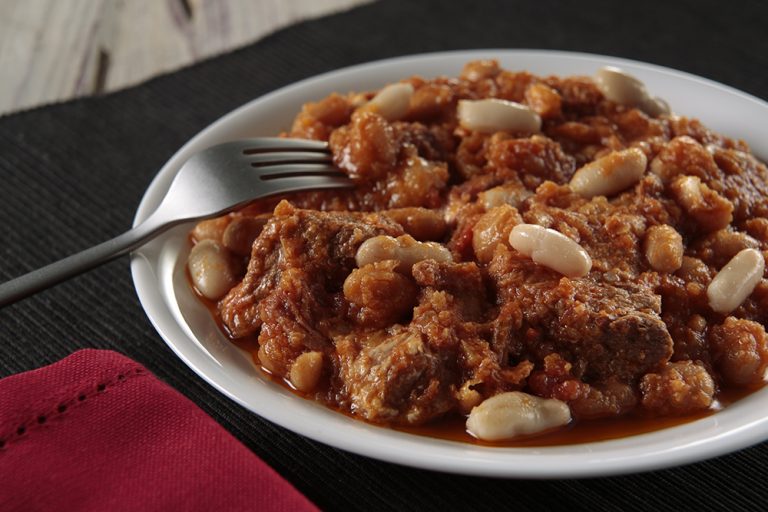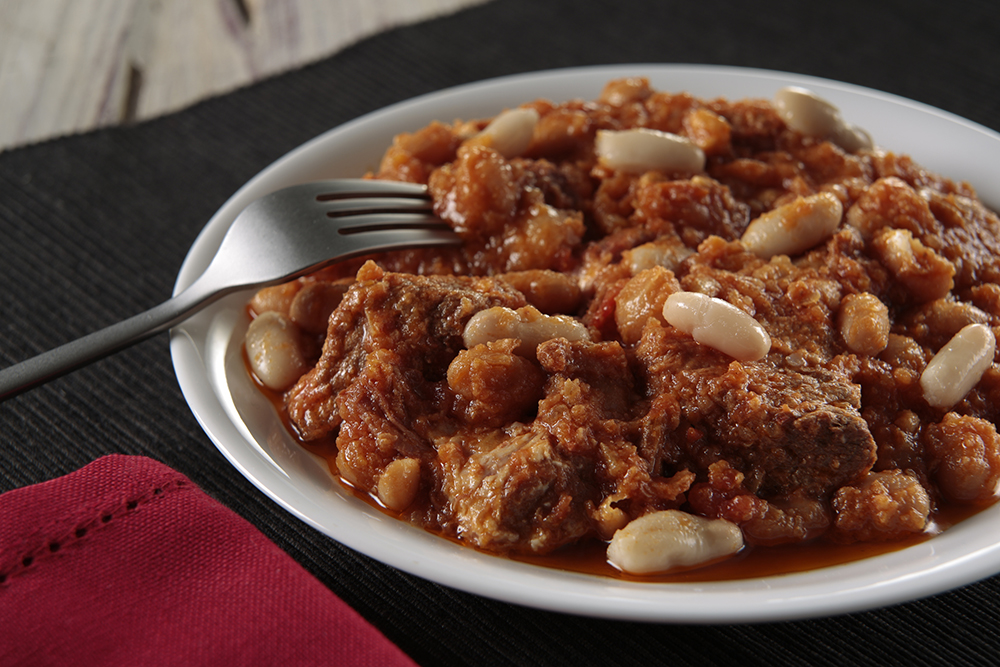 Roman Dessert – Cantucci Almond Biscuits And Forest Fruits In Freisa Wine Syrup
"Cantucci (o Cantuccini) alle mandorle" are biscuits obtained by the baking of a long shape cake, then sliced and toasting them in a second bake. The dough is prepared by mixing wheat flour, eggs, sugar and butter, then enriched it with a mix of both whole and coarsely chopped almonds.
Forest fruits are made by putting freshly picked forest fruits in a boiling sugar and water syrup then flavoured by Freisa sweet wine.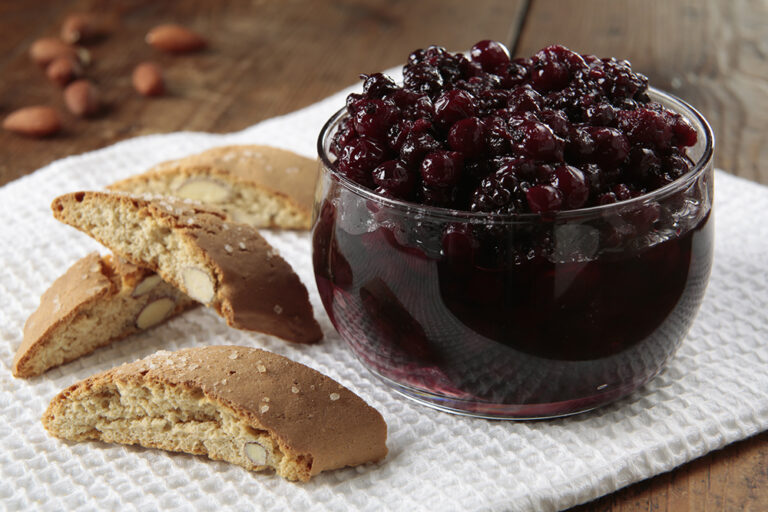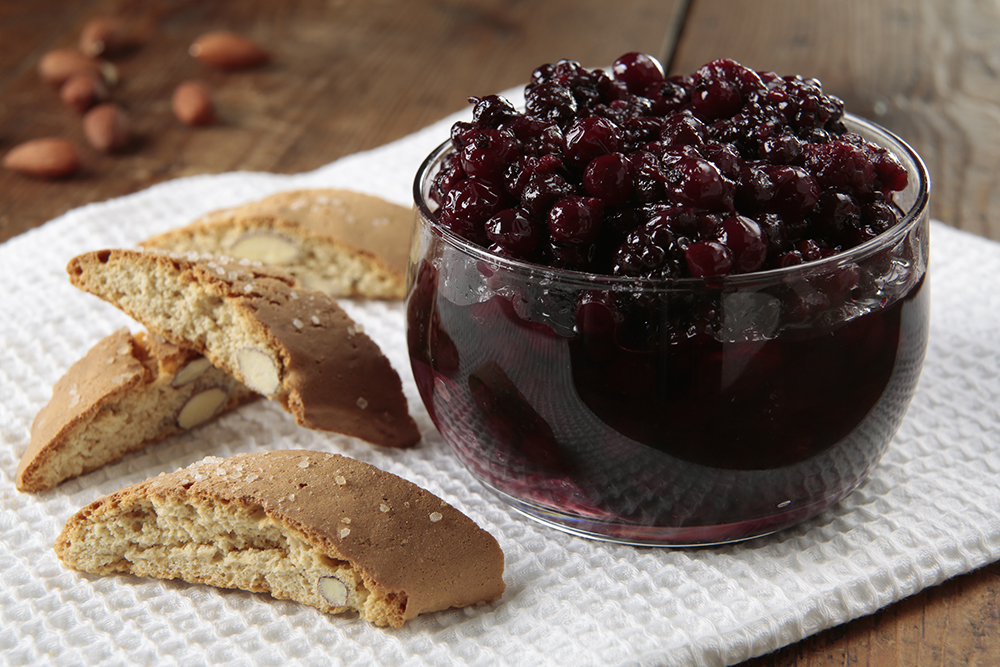 Roman Wine – Frascati White Wine
Frascati wine is a white wine primarily produced with grapes from the family of Malvasia (Malvasia bianca di Candia, Malvasia del Lazio) and Trebbiano (Trebbiano Toscano).
Frascati wine has an intense and quite complex nose, savoury with hints of melon and tropical fruits on a mellow citrus background with herbaceous undertones.
On the palate, Frascati is fresh, savoury, soft and full-bodied. It is clean and lingering, finishing with fine citrus notes.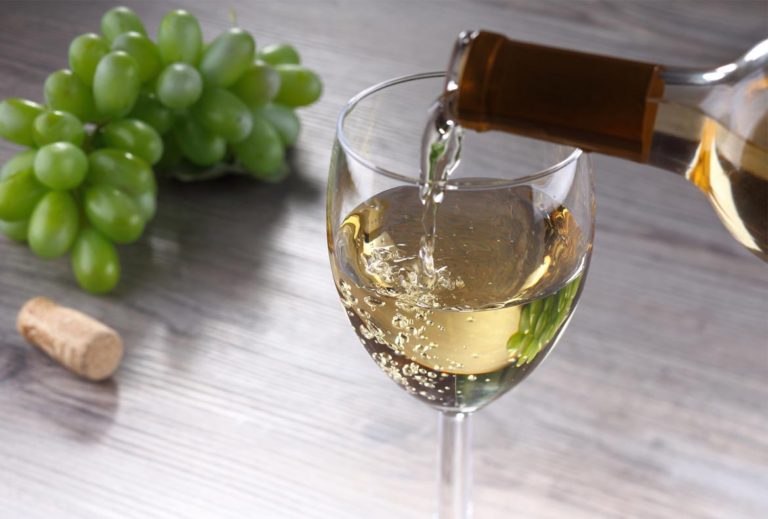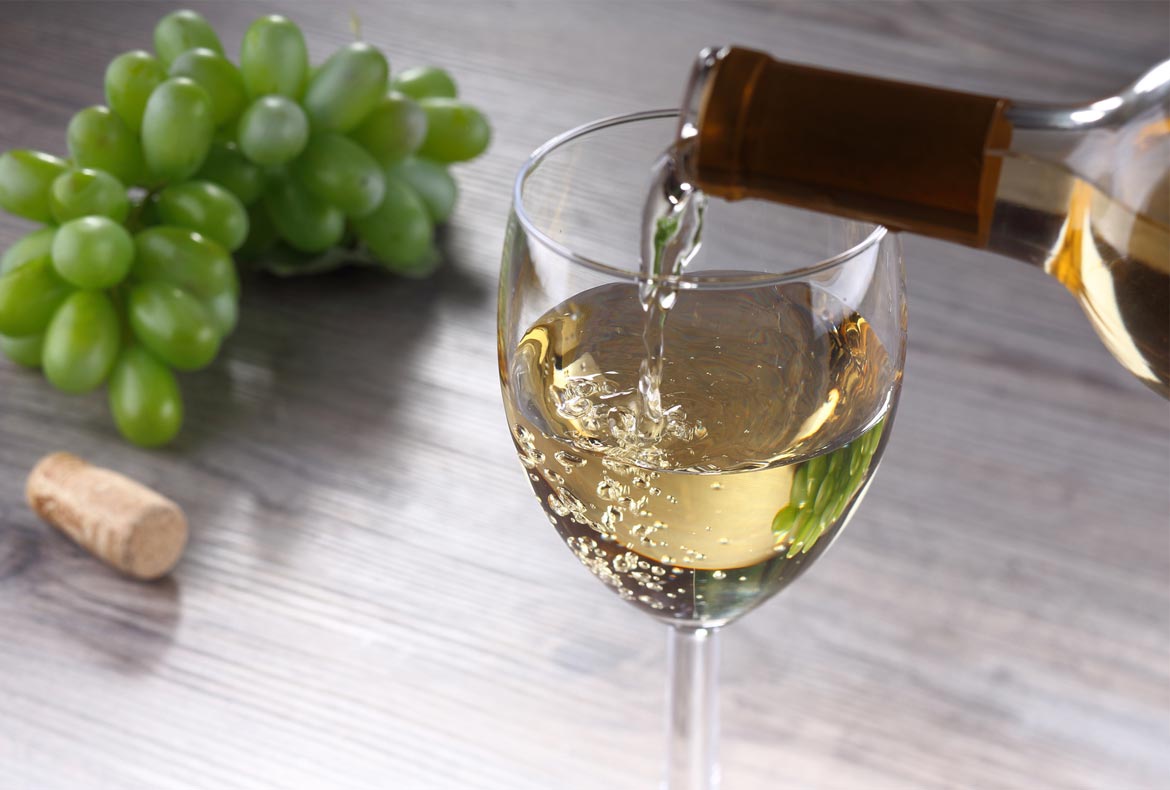 Fine Italy prides itself on sourcing the finest in Italian foods and creating delicious, authentic menu boxes for the discerning UK consumer. The Fine Italy Rome Menu costs just €76.72 with free shipping on orders over £50 or you can purchase a smaller two-course meal: pasta & dessert, or the meat and dessert menu. Each item is also available for sale separately.
Elizabeth's Kitchen Diary has teamed up with Kieba Film
We've teamed up with Shetland film-maker Kieba Film! We're going to be working on many projects over the coming months, and I'm delighted to share with you the first – an unboxing/cooking video of the Fine Italy Rome Menu – just to show you how easy it is to prepare! Let me know what you think in the comments!
I can highly recommend the Fine Italy menu if you are looking for a high quality, easy to prepare menu for a dinner party or special occasion and you just don't have the time to cook something from scratch yourself. No complicated cooking techniques are required: just boil the pasta and reheat the other ingredients! Simple! It'd make a great foodie gift idea too!
Visit their website to browse their other menus, and you can read my reviews of their utterly delicious Langhe Menu or their superb Portofino Menu.
You can also find Fine Italy on Facebook, Twitter and Instagram.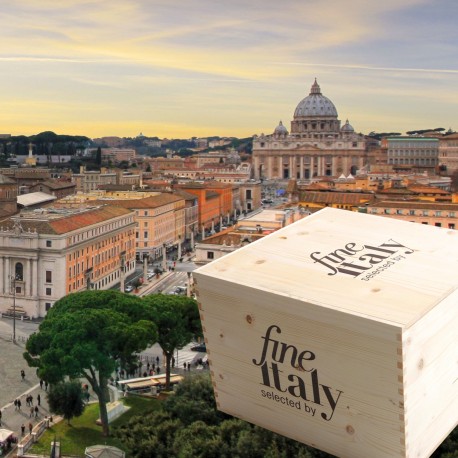 FINE ITALY GIVEAWAY
Fine Italy has kindly offered the Fine Italy – Rome Menu Box worth €78, as a giveaway prize for one of my UK readers. To enter, simply fill out the Rafflecopter entry form below!
HOW TO ENTER
For your chance to win a Fine Italy – Rome Menu Box worth €78 enter using the Rafflecopter form below. Come back and tweet about the giveaway every day for more chances to win!
TERMS & CONDITIONS
This giveaway is open to UK entries only. Entrants must be age 18 or over. The winners will need to respond within 30 days of being contacted; failure to do this may result in another winner being selected.
The prize is offered and provided by Fine Italy. The prize is to win a Fine Italy – Rome Menu Box worth €78. There is no cash alternative and the prize is not transferable.
There is no entry fee and no purchase is necessary to enter this giveaway. The promoter (Elizabeth's Kitchen Diary) reserves the right to cancel or amend the giveaway and these terms and conditions without notice.
Entry into our giveaways will be deemed as acceptance of these terms and conditions.
If you need some help using Rafflecopter, here's a quick clip to show you how. Rafflecopter will pick the winners at random from all the entries received. I will be verifying entries and any automated entries or those who have claimed they have made the mandatory blog post comment and really haven't will be disqualified. It's mandatory! Please make sure your comment is eight words or longer or Google views it as spam. >>>>> All entries with comments fewer than the mandatory 8 words will be disqualified. <<<<<
Closing date is midnight (that's 00:00 hours, 12 am on Sunday night/Monday morning) on Monday 30 October 2017 (GMT) and the winner will be announced shortly afterwards.
Don't forget to check out my other fab giveaways!
This is a paid post. Thank you for supporting the brands who make it possible for me to do what I love: mess up my kitchen and share recipe stories! St. Peter's Cathedral image via Shutterstock. All other images courtesy of Fine Italy.