A Redmond Multicooker Recipe.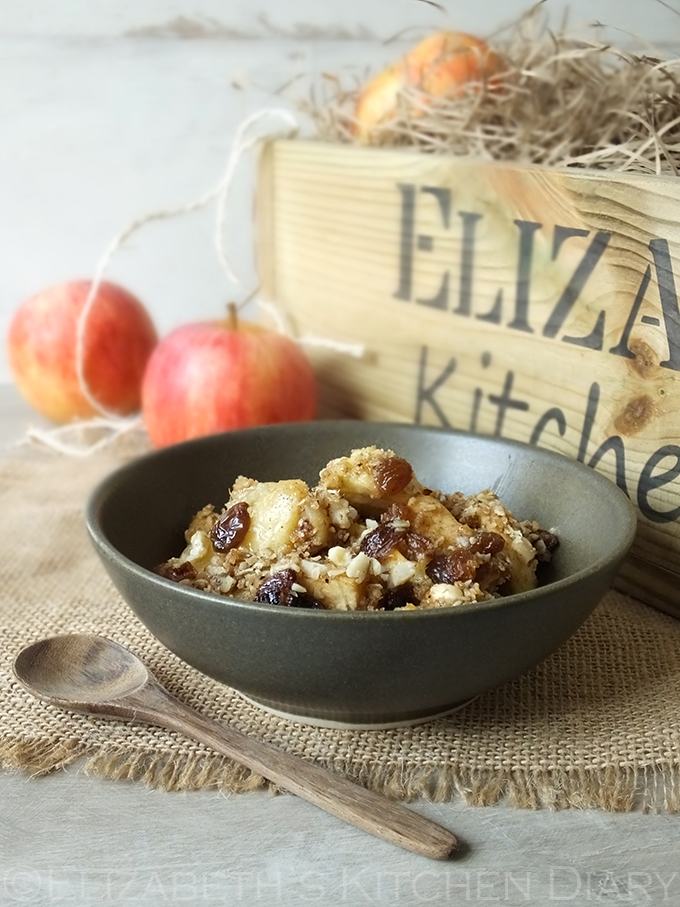 I'm a deep dish apple crumble kind of gal.

I like a nice thick layer of fresh fruit, scented with cinnamon and nutmeg, piled high with an oaty, nutty crumble topping.
I also like a little bit of bite and texture in my fruit – no mushy tinned apple pie filling for me! Bramley apples work best, if you can get them, or mix up a variety of apples for a better flavour and texture.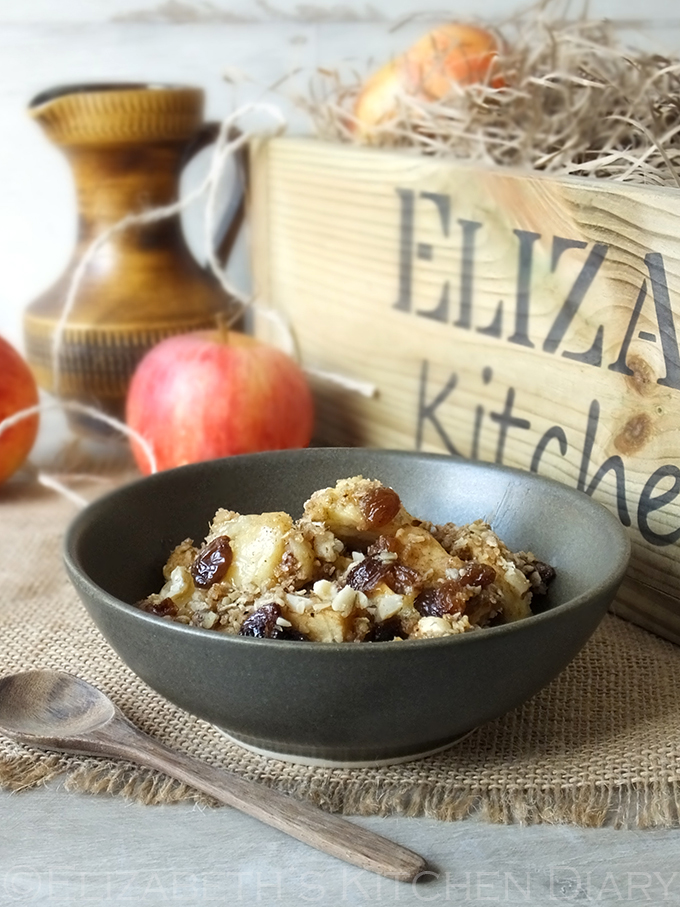 My Redmond Multicooker makes a pretty awesome apple crumble too – I've been experimenting with this machine for awhile now and I'm always amazed at its versatility – from soups to stews, slow cooked meals to cakes and crumbles, this machine does it all! It's part slow-cooker, part steamer, part frying pan, part hob – it does nearly everything all the cooking appliances in your kitchen do, but in one small space saving machine.
Since this machine cooks from the base, it makes it ideal for cooking apple crumble. It stews the fruit gorgeously in the bottom of the dish, and the size of the bowl means you can make it a proper deep dish crumble, topping it with a layer of oaty, nutty awesomeness, and you don't have to worry about the top burning before the fruit is of the right consistency.
The Remond Multicooker's automatic pre-programmed settings mean you don't have to faff about preheating the oven, buttering dishes or worrying about checking the crumble in case the top is burning. The non-stick bowl means you don't have to worry about cleaning afterwards either.
The Redmond Multicooker retails (at the time of writing) for £97.90 and you can find plenty of recipe inspiration over on their Facebook and Twitter pages.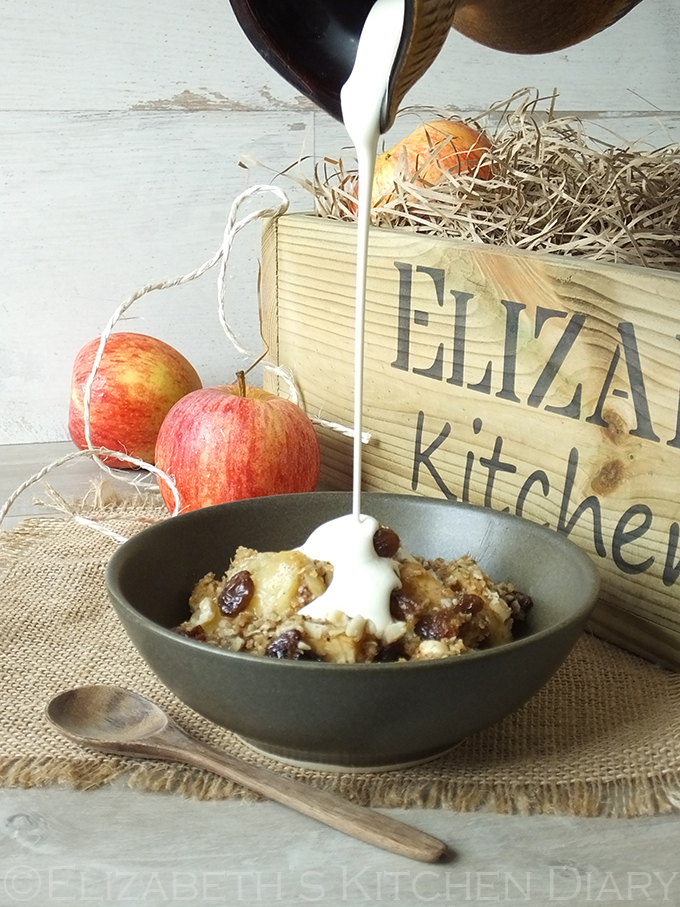 How do you like your apple crumble? Deep dish with plenty of crumble topping? Oaty? Nutty? Made with flour? With a thin layer of fruit and a gentle sprinkling of topping? With cream? With custard? Cold for breakfast the next morning (ok, that might just be me!)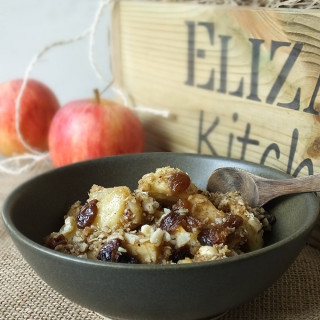 Deep Dish Apple & Sultana Crumble
A deep layer of cinnamon and nutmeg infused apple topped with an oaty hazelnut crumble - perfect for Autumn!
Print
Rate
Affiliate Links
This recipe card may contain affiliate ingredient and equipment links. As an Amazon Associate I earn from qualifying purchases.
Instructions
Peel and core the apples. Chop them into fairly large pieces and place into the bowl of the Redmond multicooker along with the sultanas.

Combine the soft brown sugar, cornflour, cinnamon and nutmeg together in a small bowl and stir into the apple and sultanas until the apples are coated completely. Most of the sultanas will sink to the bottom.

To prepare the topping, mix the porridge oats, wholewheat flour, sugars, spices and salt together in a large bowl.

Rub the butter in with your fingertips until it resembles coarse breadcrumbs.

Stir in the finely chopped hazelnuts and sprinkle over the top of the apple mixture.

Select the Cake setting on the Redmond Multicooker and select a 30 minute time. Press Start.

The apple and hazelnut crumble will be ready to serve at the end of the 30 minutes cooking time, but the apples will still have some texture (the way I like it). If you leave it to keep warm for a further 10-15 minutes the apples will soften some more.
Notes
I use a mixture of apples in my crumbles but I prefer the Bramley apple variety. Feel free to replace the hazelnuts with walnuts or almonds.
Environmental Information
If you want to be kept up to date on my recipes, occasional craft tutorials, adventure stories and giveaways then please subscribe to my weekly newsletter; it gets sent out every Monday morning if there is new content. Your email address won't be passed on to anyone, you will never be spammed and you are free to unsubscribe at any time, no questions asked. Make sure you confirm your subscription or you won't receive the newsletter – if it hasn't arrived check your junk mail folder.
[wysija_form id="1″]
Disclaimer: This is a paid post.