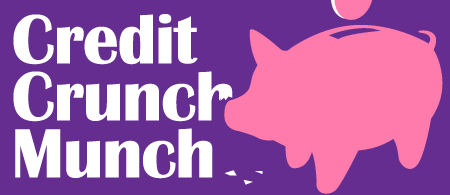 Credit Crunch Munch (previously known as Frugal Food Friday) is food blogging challenge by Helen over at Fuss Free Flavours and Camilla at Fab Food 4 All. It is all about saving some money, whilst still enjoying great food.
To take part, blog about a food related money saving idea and add your post to the round up linky at the bottom of this page.
Please use the logo and also link to this blog post, and Camilla and Helen's Credit Crunch Munch pages.
Money saving topics could be:-
• Dishes using cheaper ingredients – cheap cuts of meat or vegetarian
• Meals using leftovers
• Meals using up the ends of packets
• Substitutions of cheaper ingredients
• Packed lunches
• Meals that use less energy to cook
• Pressure cooking
• Slow cooking
• Faster cooking – less oven time for example
• Batch cooking for the freezer
• Sustainable foods
• Food you have grown yourself
• Meals from reduced food in the supermarket
The list is endless!
By request we are also expanding this to include frugally styled food photos. You know – no ribbons, no baubles, no artfully placed crumbs. Just plain photos of great food.
If you are on Twitter tweet your links to @TangoRaindrop using the #creditcrunchmunch tag and I will retweet all that I see.
Some of your recipe ideas may also be relevant to the No Waste Food Challenge, hosted this month by Laura over at I'd Much Rather Bake Than… You could also check the Food Blog Diary for other food blogging challenges this month.