1. Make home made viennetta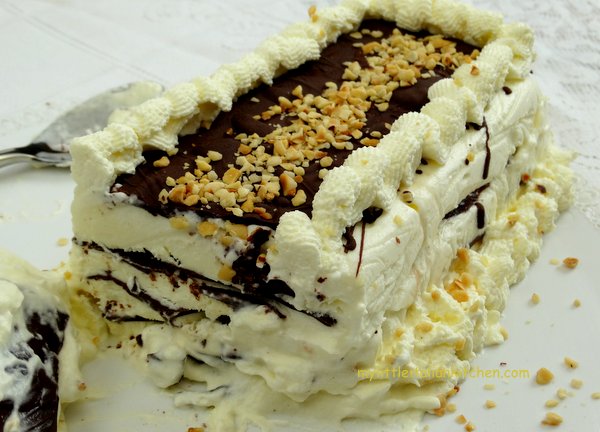 Alida over at My Little Italian Kitchen wows with this home made viennetta – stunning!
---
2. Use white chocolate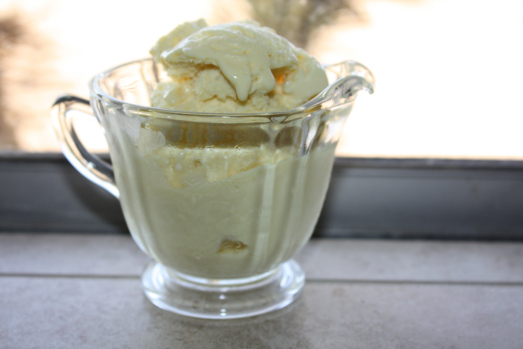 White chocolate and lemon are combined here to make a zesty refreshing summer treat from the Law Student's Cookbook.
---
3. Paint mint leaves with chocolate for decoration

Holly over at English Girl Canadian man paints her home grown mint leaves with chocolate for an ice cream decoration.
---
4. Make it with 3 ingredients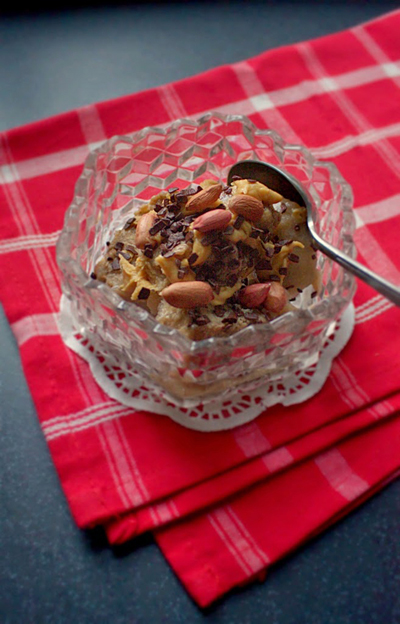 Banana + peanut butter + chocolate = ice cream awesomeness from Laura at I'd Much Rather Bake Than…
---
5. Make semifreddo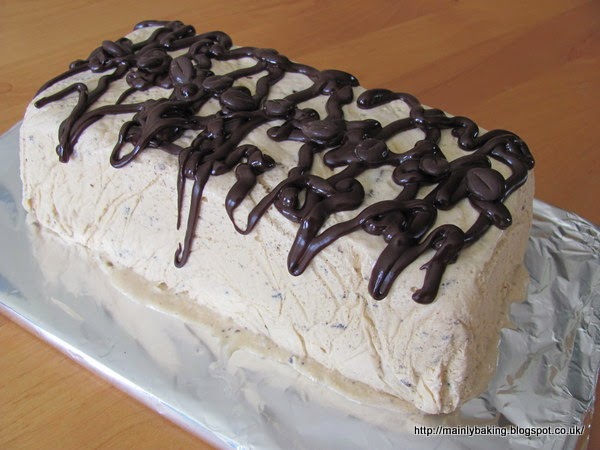 No ice cream machine? This no churn coffee and chocolate semifreddo by Mainly Baking will do!
---
6. Make it with cookies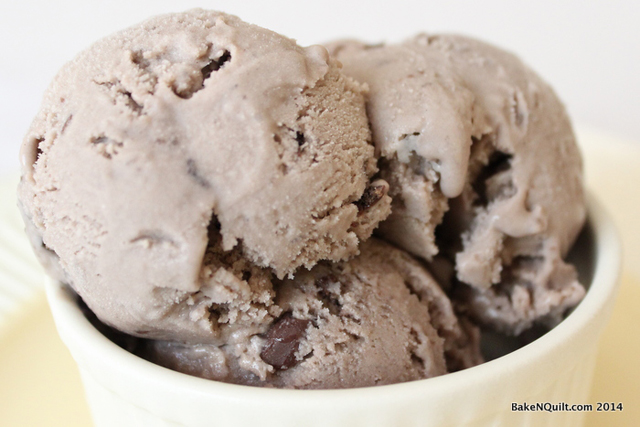 Rebecca over at Bakenquilt blitzes up a packet of mint fudge cookies in this ingenious mint cookie frozen yogurt!
Get the recipe.
---
7. Make Ice Cream Bars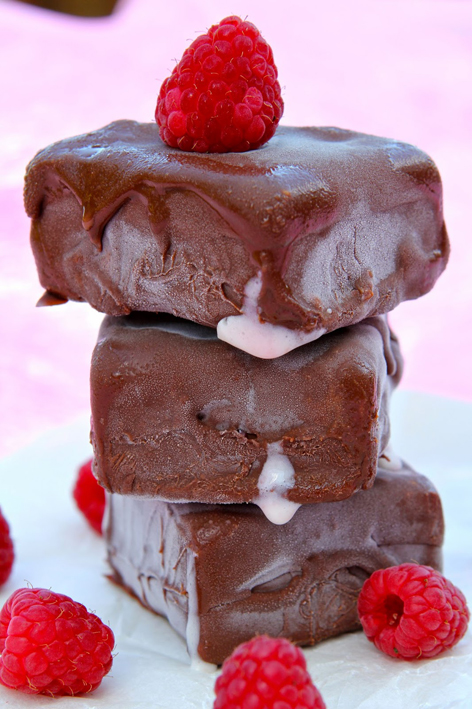 Kate the Gluten Free Alchemist creates these gorgeous white chocolate raspberry ripple coconut milk ice cream bars and bites – beautiful (and vegan?).
---
8. Serve it with rum baked peaches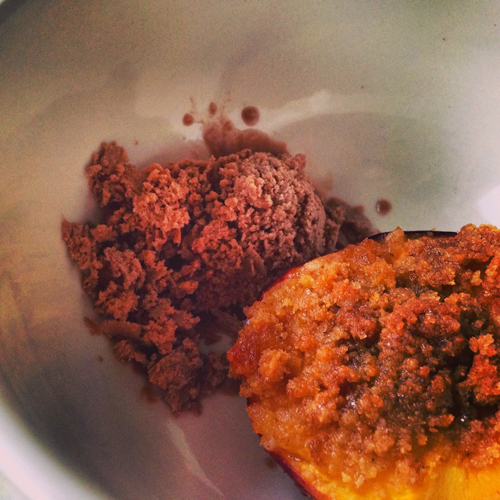 Anne's Kitchen whips up these rum baked peaches and serves them with coconut milk chocolate ice cream.
---
9. Make a boozy ice cream float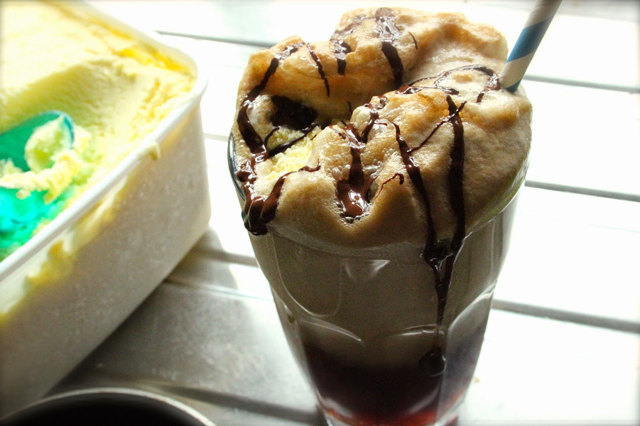 Hannah over at the Corner Cottage Bakery has her chocolate in a boozy ice cream float; for grown-ups only!
---
10. Make it low fat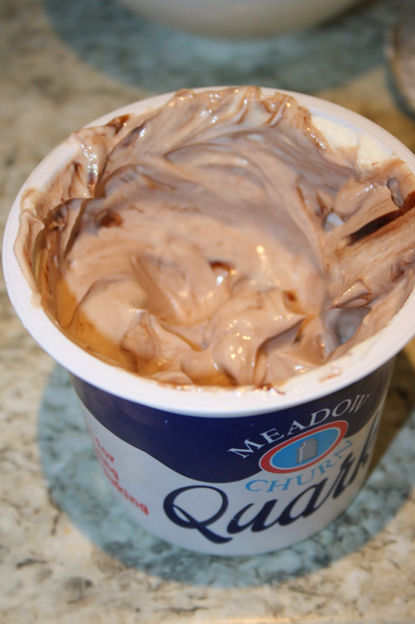 Caroline Makes her low fat ice cream with quark and chocolate syrup. She also has 10 topping ideas.
---
11. Make it from buffalo milk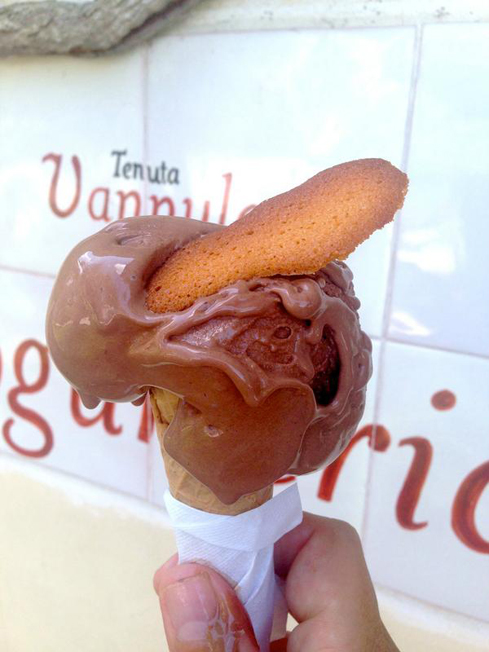 Dom over at Belleau Kitchen visited Italy recently and discovered the wonderful world of buffalo milk ice cream.
---
12. Add blackcurrants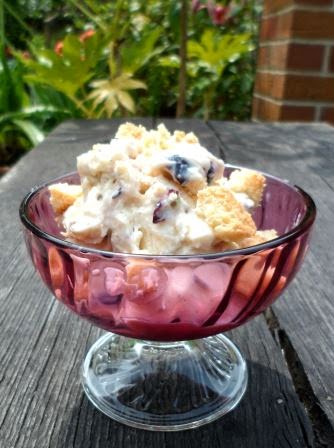 Blackcurrant White Chocolate Cheesecake Ice Cream by Lapin d'Or. Yum!
---
13. Add blackcurrants and hot caramel fudge sauce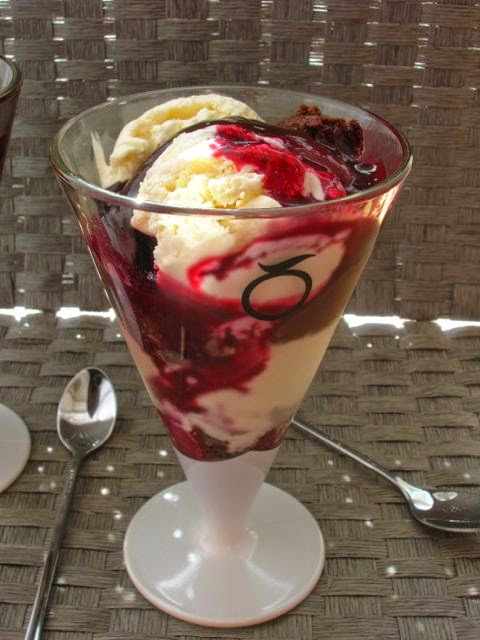 Choclette over at Chocolate Log Blog smothers her white chocolate ice cream in hot caramel fudge and blackcurrant sauces. Oh… my… goodness….!
---
14. Serve with summer berries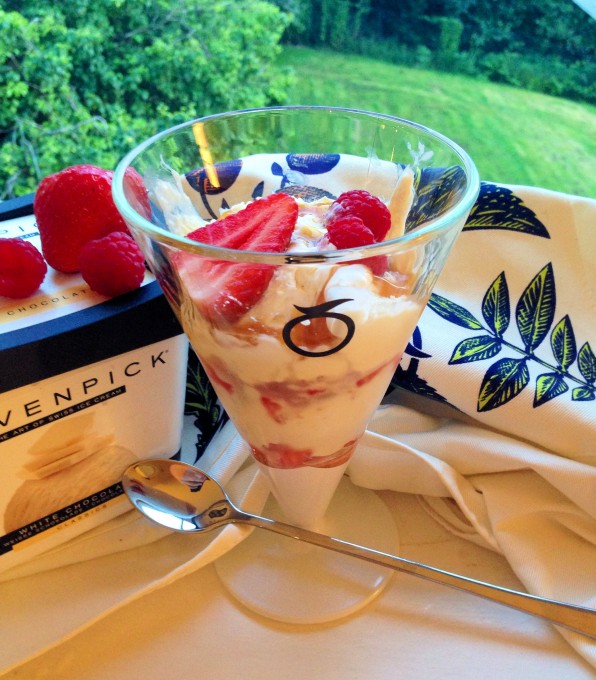 Karen over at Lavender and Lovage serves her white chocolate sundaes up with a generous helping of summer berries and fudge sauce.
---
15. Serve with Hydrox cookies and raspberry espresso hot fudge sauce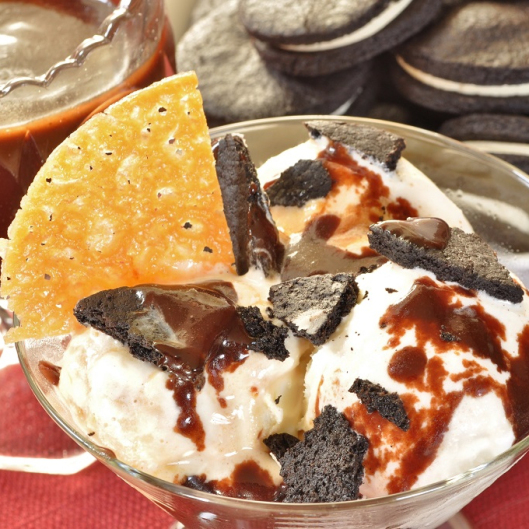 Alexandra, The Lass in the Apron, makes her sundaes with home made hydrox cookies and raspberry espresso hot fudge sauce – oh yes please!
---
16. Make it with only four ingredients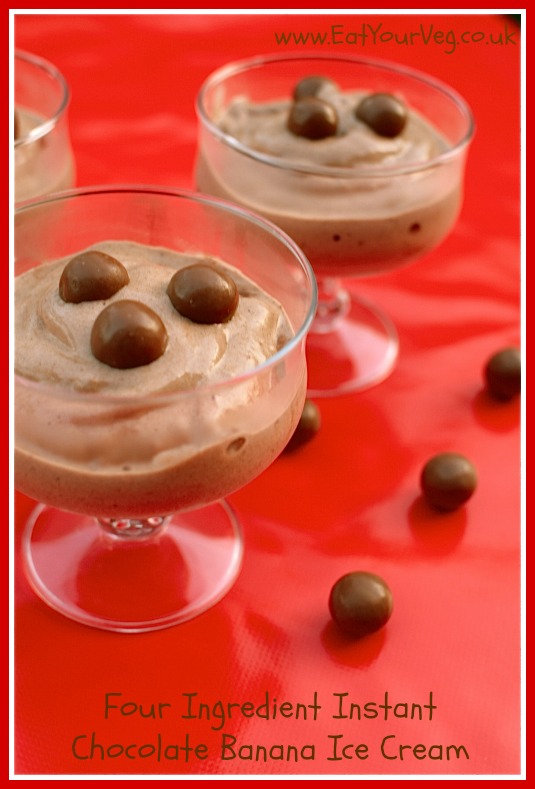 Louisa at Eat Your Veg knows how to impress her children with this four ingredient chocolate banana ice cream.
Get the recipe.
---
17. Use to sandwich together the layers of a chocolate cake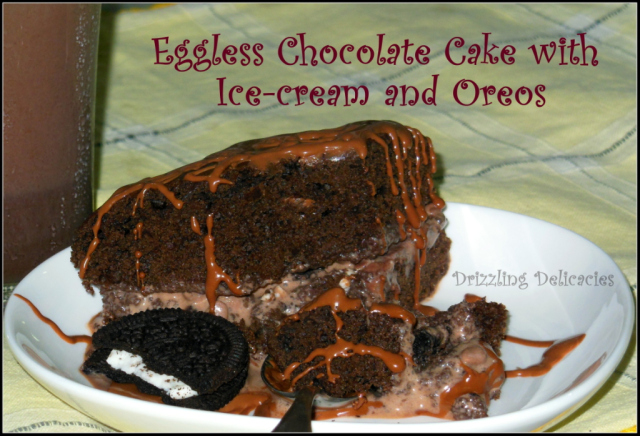 Pridhi over at Drizzling Delicacies sandwiches her eggless chocolate cake together with chocolate ice cream before scoffing with a great big spoon- clever!
---
There you have the round up of the We Should Cocoa challenge for July 2014 which was all about chocolate ice cream and ice cream toppings. I hope you enjoyed it – I know I am craving chocolate ice cream now!
We Should Cocoa is a chocolate-based food blogging challenge hosted by the lovely Choclette over at Chocolate Log Blog. I had the pleasure of guest hosting it over this month and drooling over each and every mouth watering photograph and recipe. A great big thank you to everyone who linked up.
Visit the We Should Cocoa Pinterest board for previous We Should Cocoa entries and if you fancy a go at entering a recipe yourself August's challenge is being hosted by Rebecca over at BakeNQuilt.