Personalised photo canvases are an excellent way to preserve the most beautiful of memories. I've teamed up with Colorland, makers of personalised photo gifts, to show you just how easy it is to have your photographs printed on a canvas.
Use the exclusive discount code KITCHEN799 to buy a 40×30 cm canvas for only £7.99 + shipment! (instead of £24.99). Code valid until 12/04/19.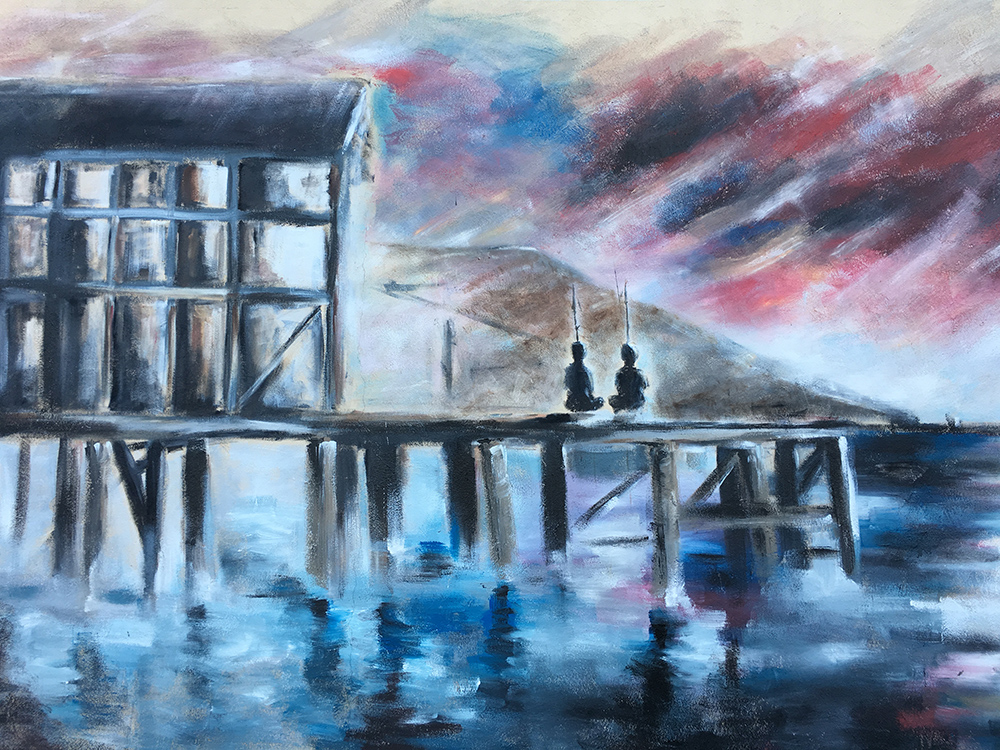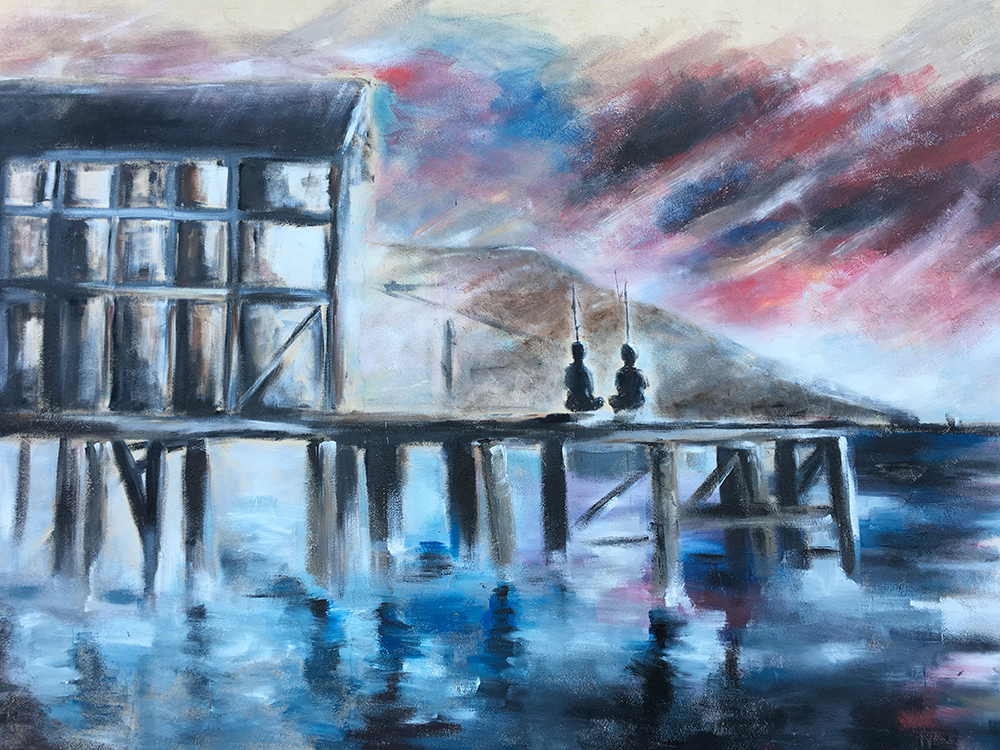 Personalised photo gifts are all the rage these days, whether they are photo books, photo calendars, photo prints, photo mugs, photo magnets or photo canvases.
While I was visiting the small fishing village of Suðureyri in the Westfjords of Iceland earlier this year, I snapped a photograph of a gorgeous outdoor painted wall mural and I knew right away that I wanted a copy of it hanging from my wall at home.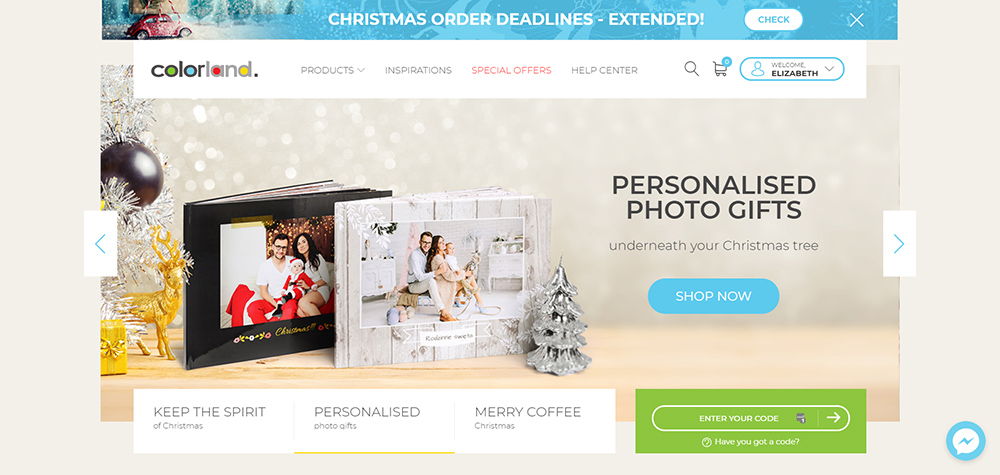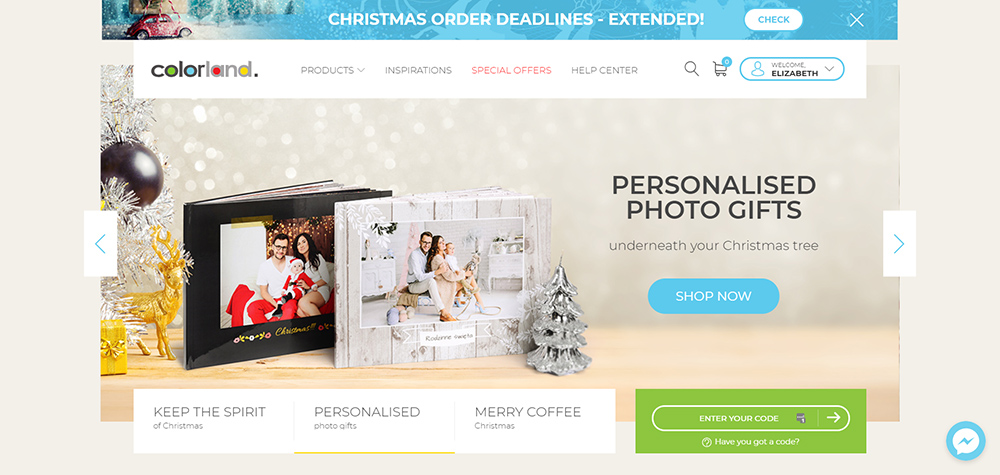 Colorland has made this possible with their easy to use website service. Their photo canvases feature:
3 formats: vertical, horizontal and square
2cm wide printed frame
high-quality canvas wrapped on a wooden frame
8-pigment vivid and intense colour prints
free canvas hook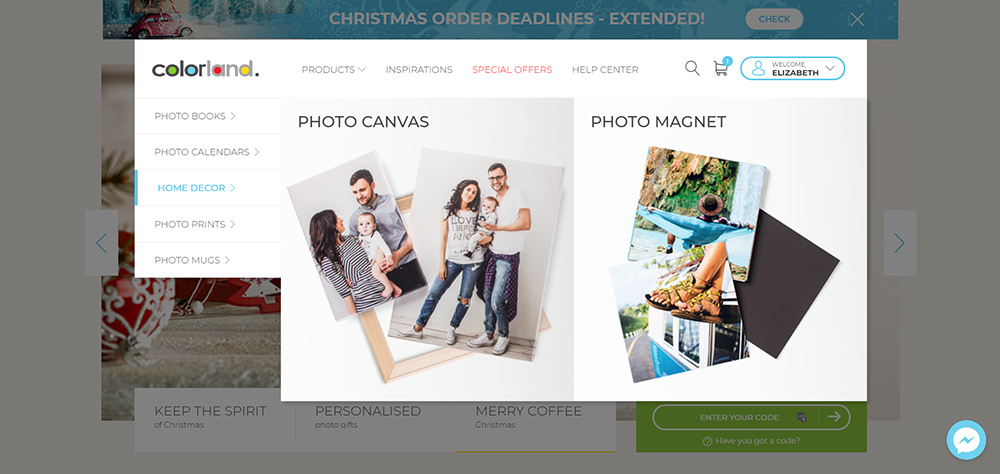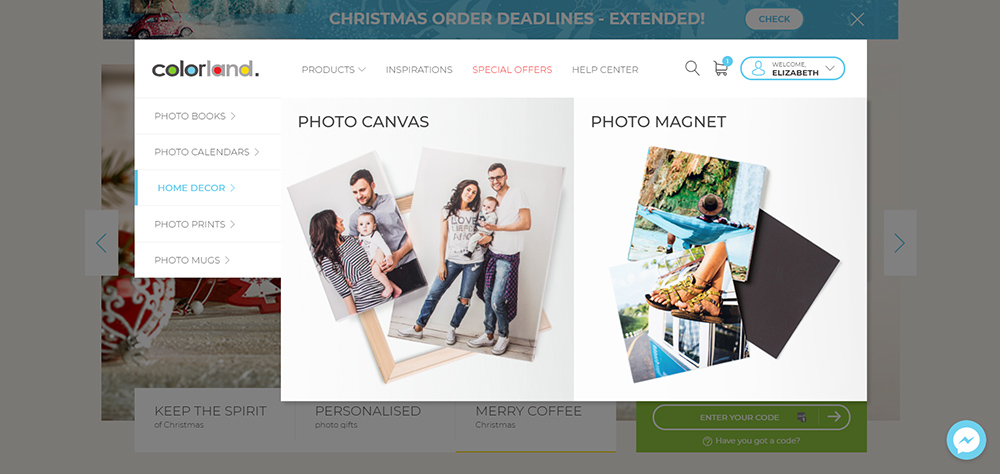 Simply visit the Colorland website, navigate to the PRODUCTS > HOME DECOR section and select PHOTO CANVAS.
From there, you can select the orientation you prefer (square, horizontal or vertical). You can choose to create a blank theme, like I did, by clicking on the blue CREATE BLANK THEME button at the top right-hand side of the screen, or you can select from a wide variety of free themed templates.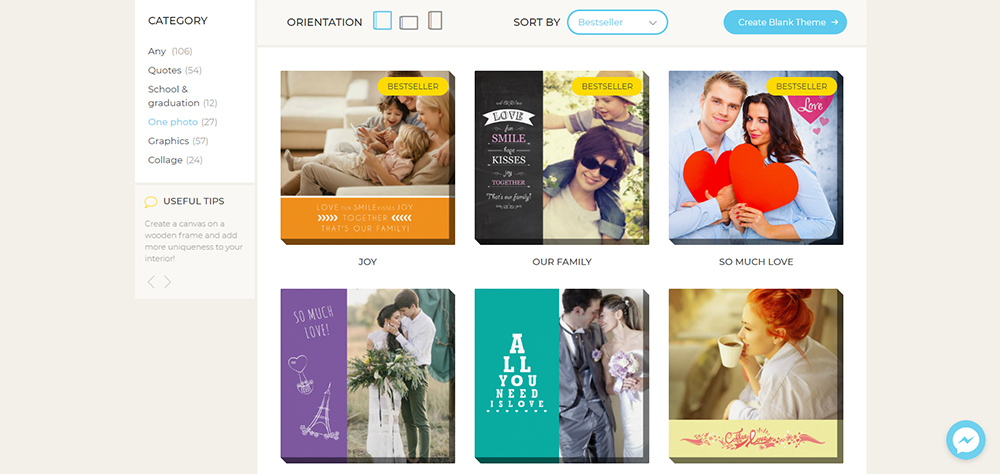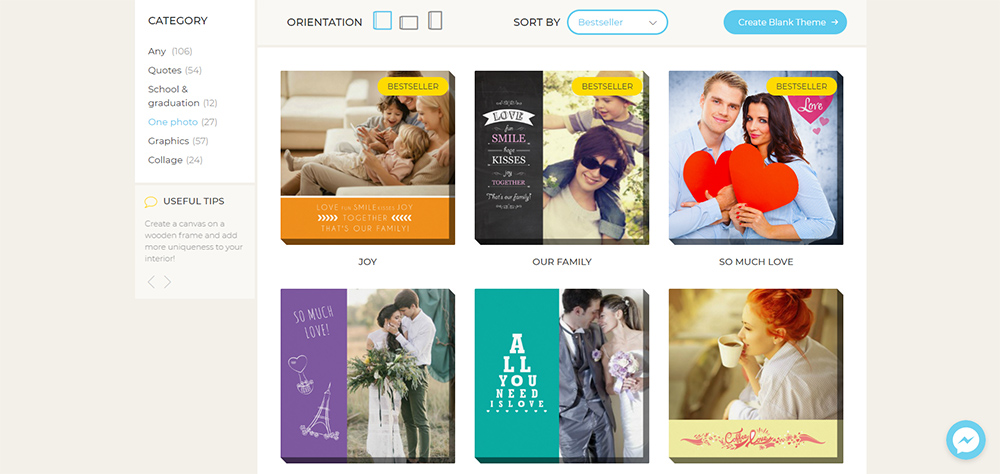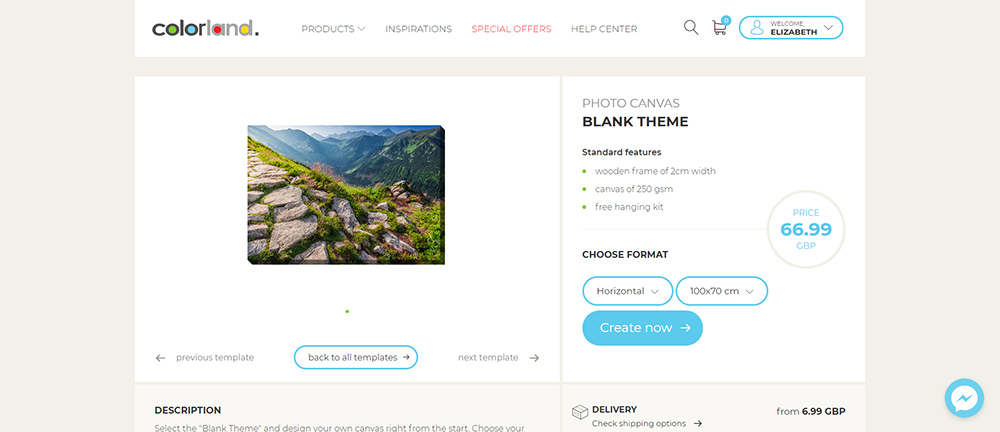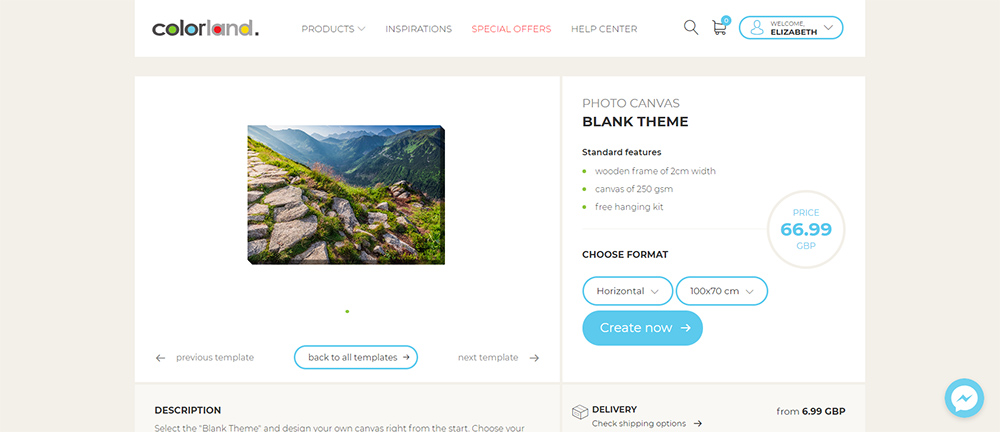 Once you've clicked on the CREATE NOW button, an easy-to-navigate editor appears. Simply upload your photographs from your computer, Facebook, Instagram or even Google. You can also select from a previous order you may have made with Colorland.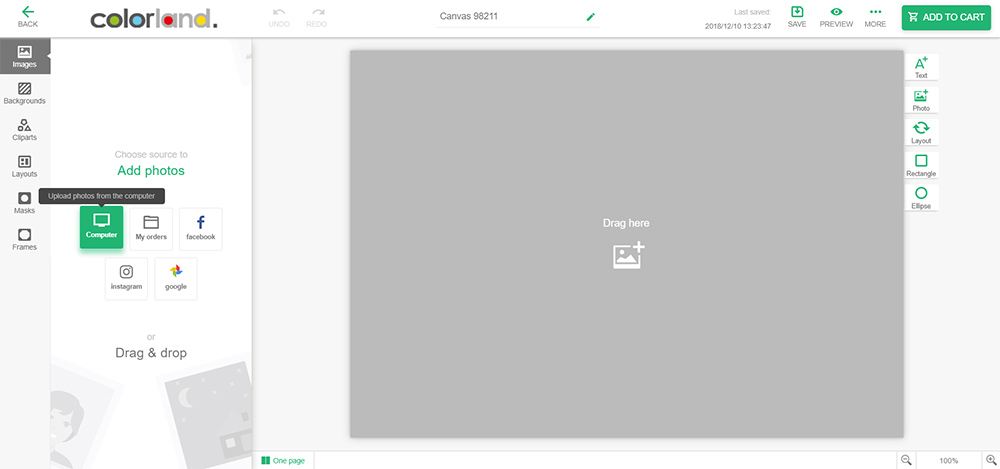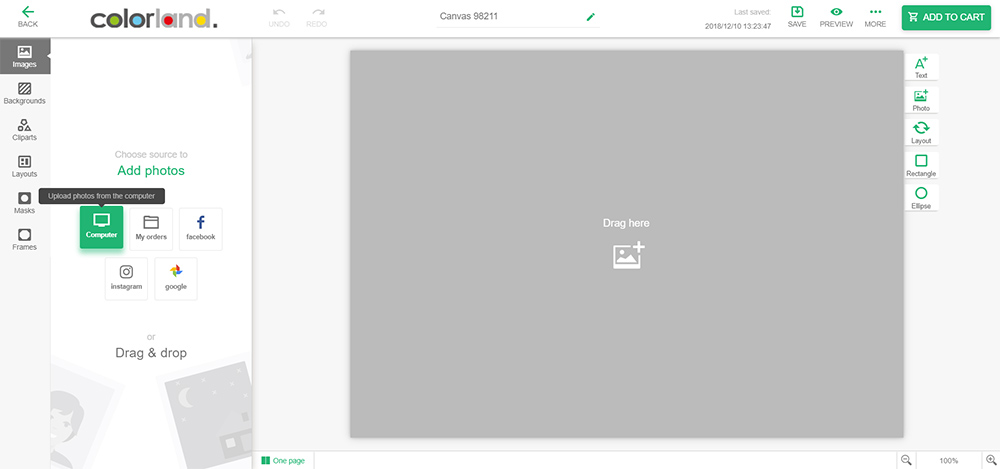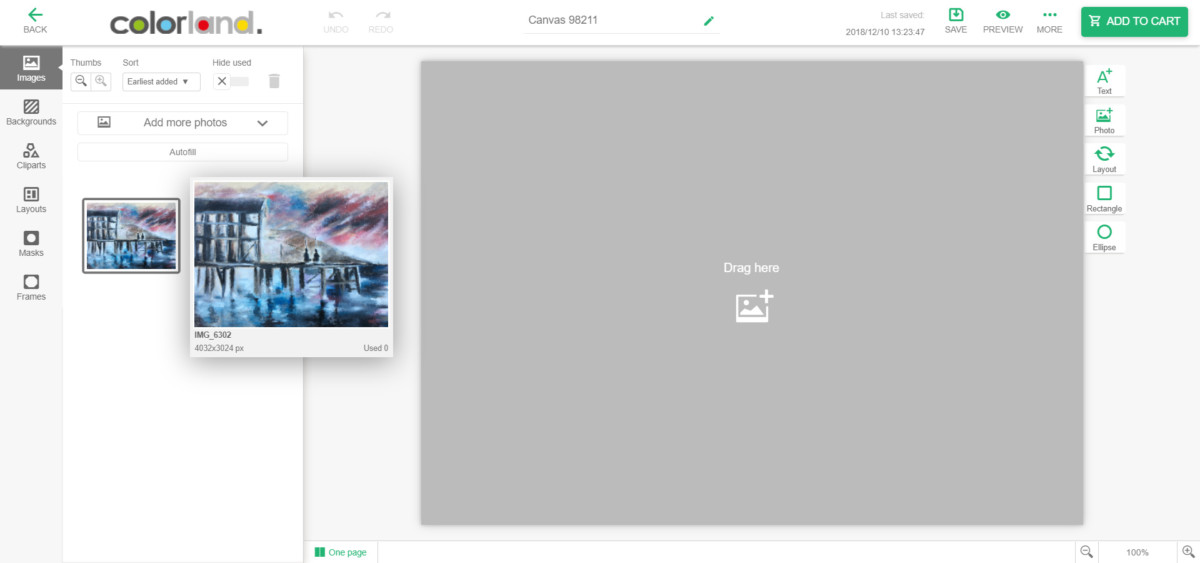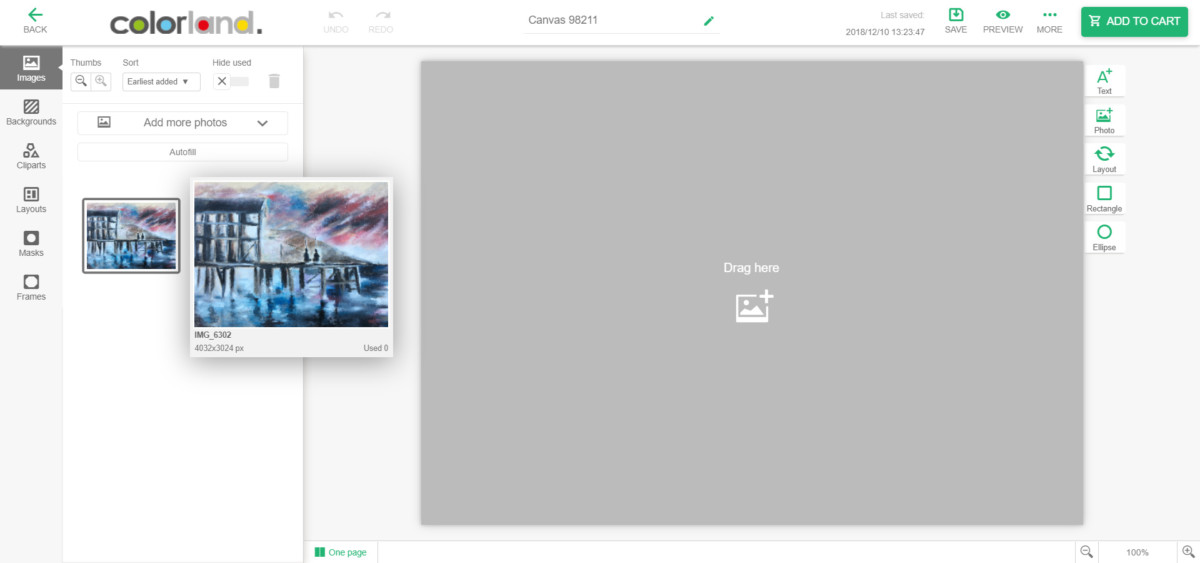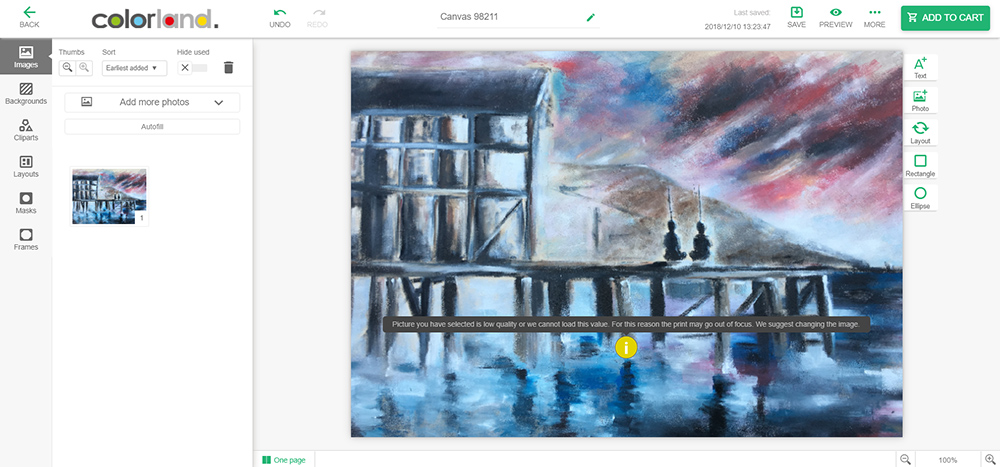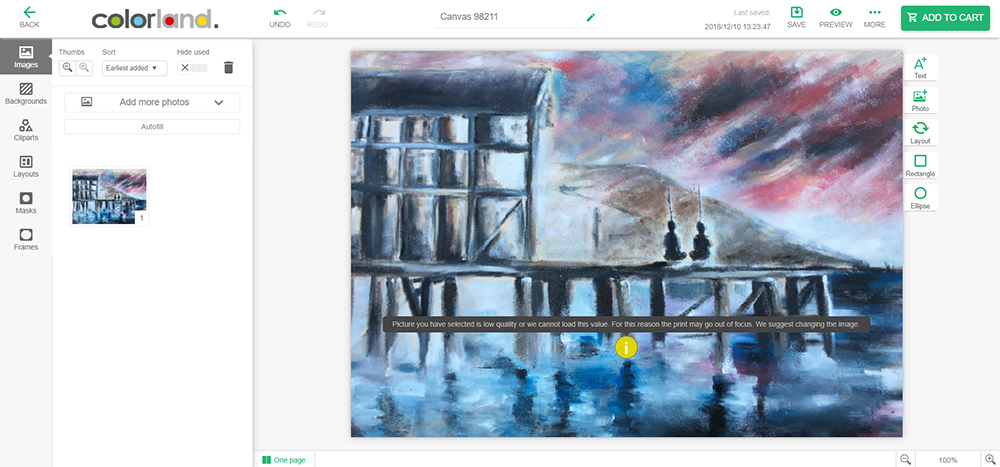 As you can see, a warning sign appeared when I uploaded my image, indicating that the picture I've selected is low quality and may be out of focus. I've used other photo printing services before where this warning wasn't as clear and obvious as with this company, and I wasn't aware of this until the canvas arrived. As my image is a painting, I'm happy for it to not be as crisp as if it was a still life photograph, so I clicked to proceed.
You then have the option to add extras such as colour correction, to remove the logo (this is for photo books, etc.) or to add a decorative frame.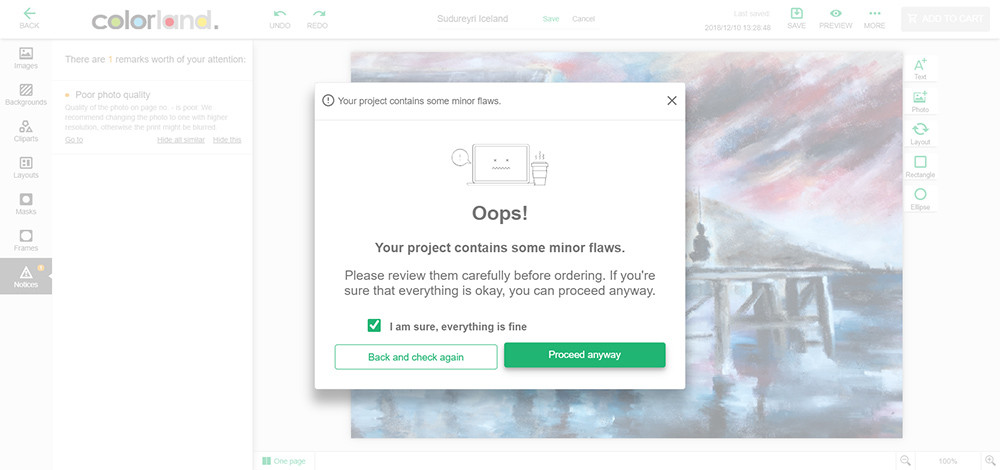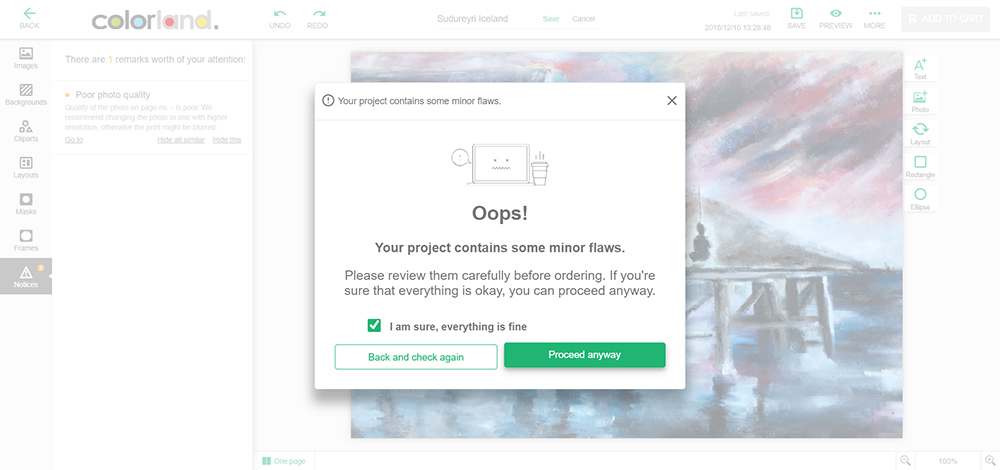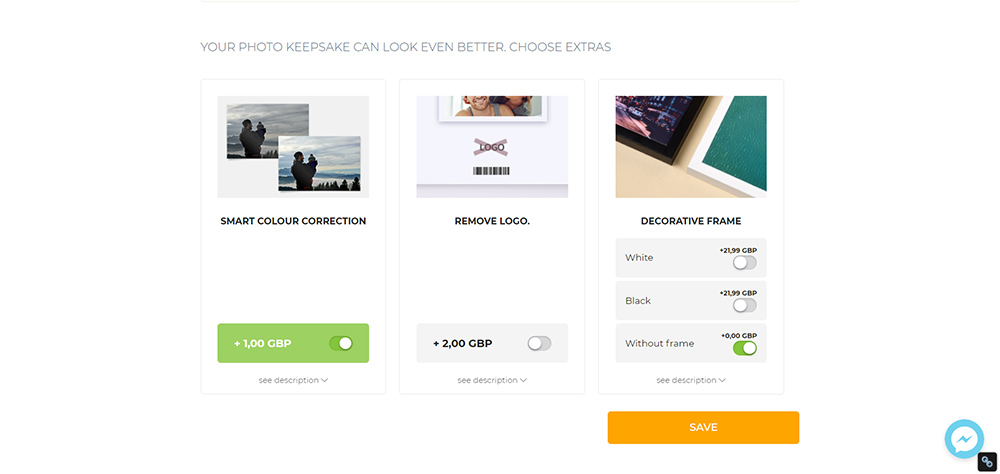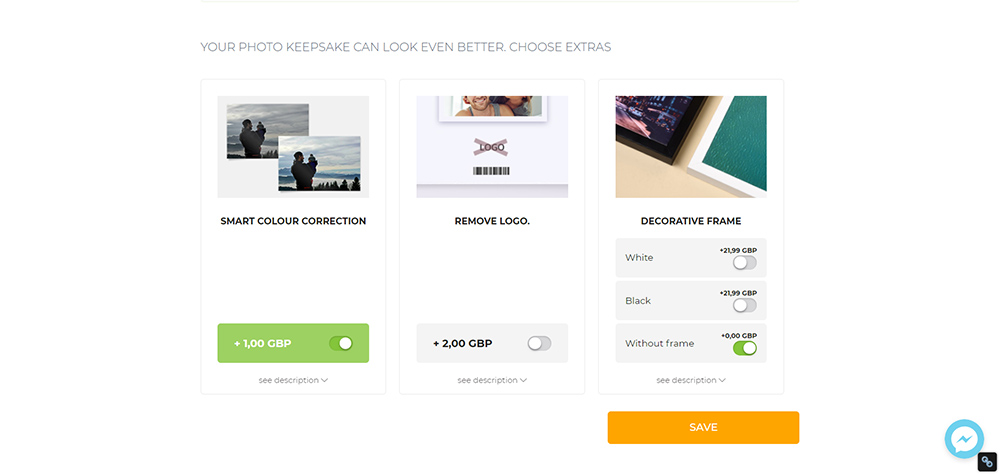 Click SAVE and your order will appear in your cart. Choose your SHIPPING METHOD, enter any discount codes you might have an input your address. You'll then be taken to a secure payment page which is fairly straightforward to use.
Easy peasy!
Your order will then be shipped out within a few days.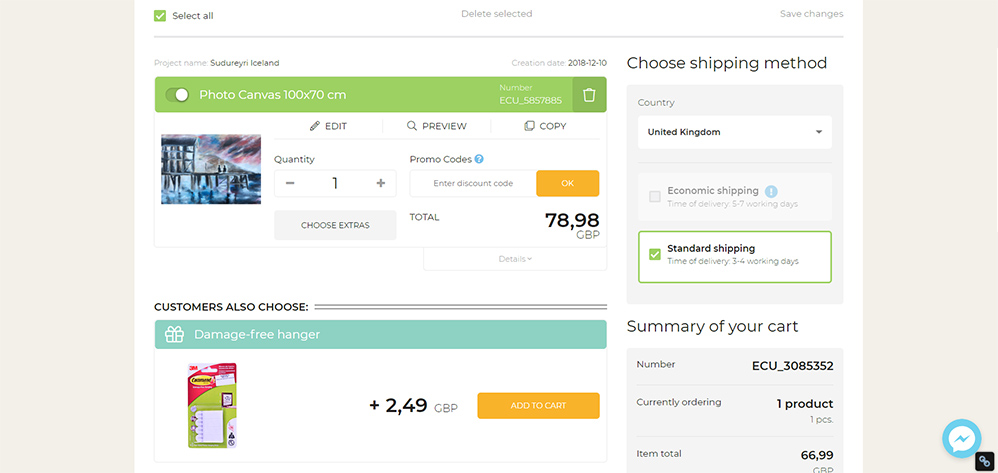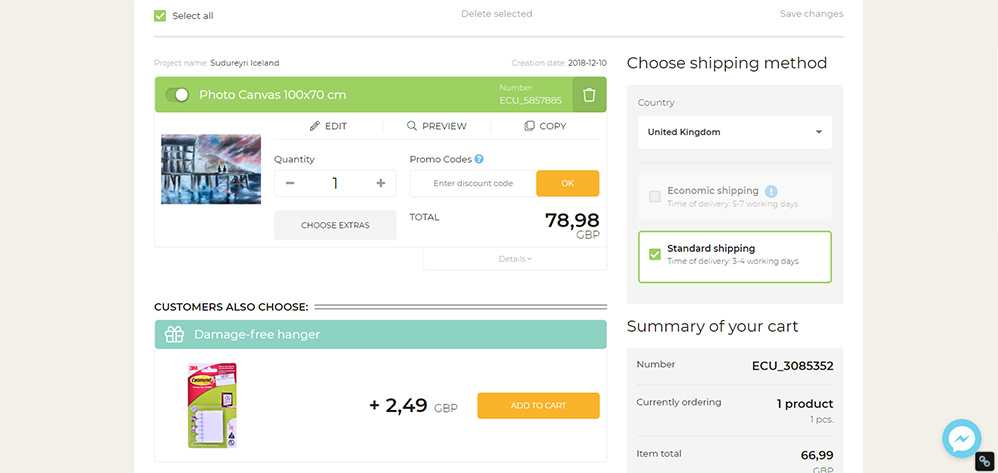 My parcel arrived very quickly and was packaged incredibly well. The cardboard outer was put into the recycling while the layer of bubble wrap which kept the canvas safe during transit was sent to our local charity shop to wrap up glassware.
The canvas was really easy to hang too, and I think it looks rather fabulous hanging above our bed!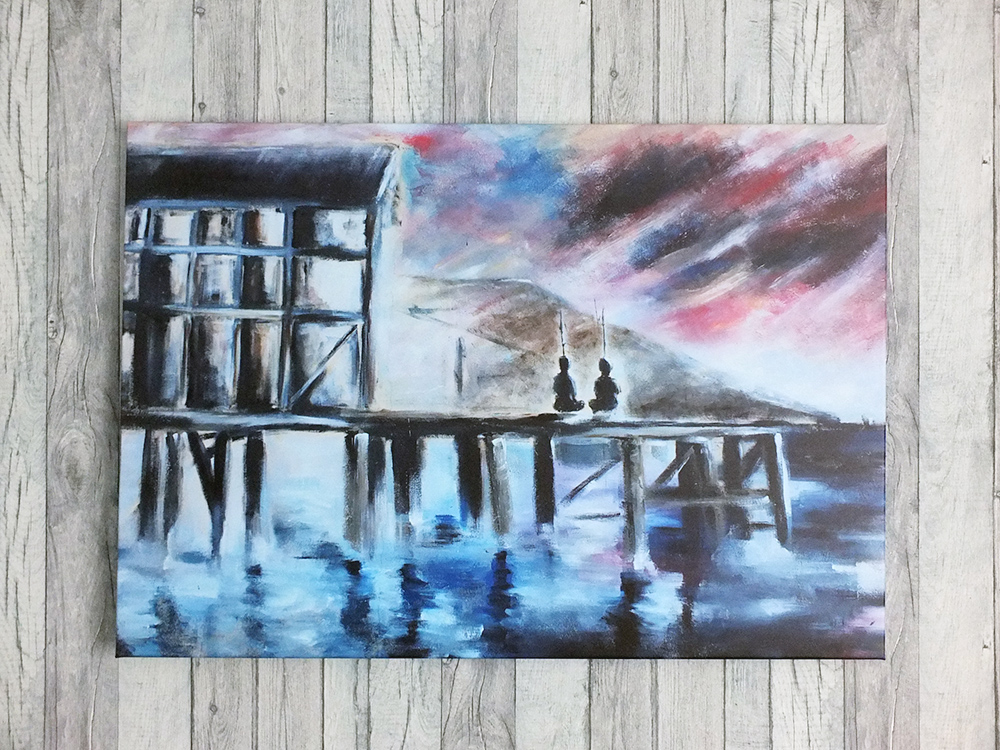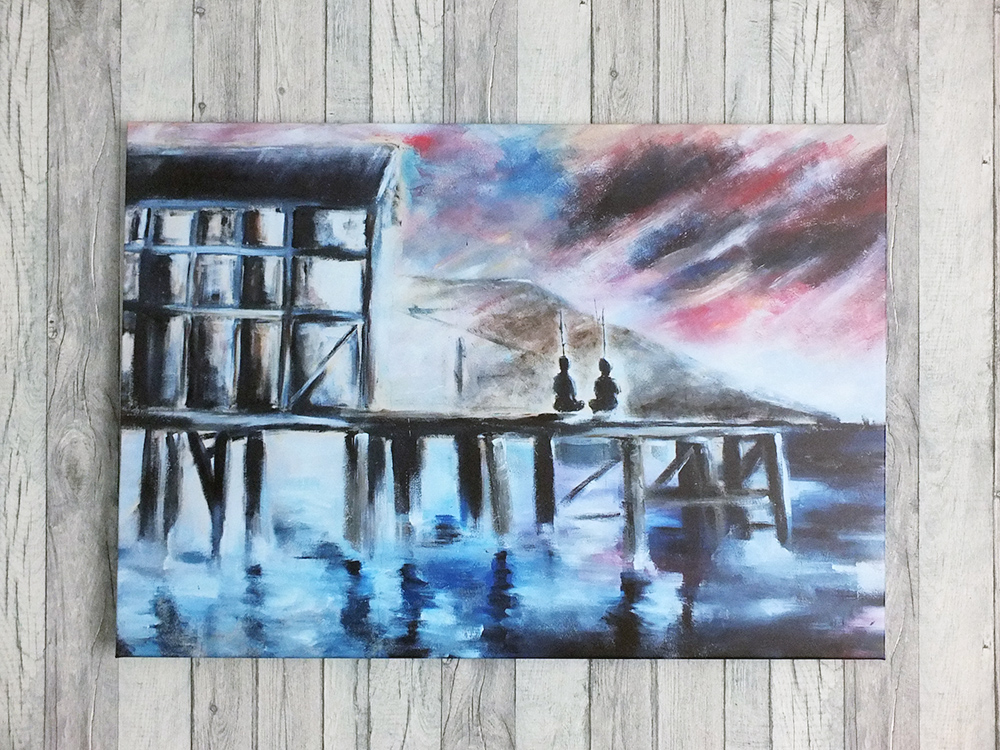 Canvas prints from Colorland start from as little as £16.99. What would you like to have printed on a canvas? Let me know in the comments!
Use the exclusive discount code KITCHEN799 to buy a 40×30 cm canvas for only £7.99 + shipment! (instead of £24.99). Code valid until 12/04/19.
Elizabeth's Kitchen Diary has received a complimentary 100 x 70 cm canvas print in exchange for hosting this giveaway. All thoughts and opinions expressed are our own.