supporting your local food producers and markets
The Shop Local food blogging challenge was set up by myself one year ago as a way for food bloggers around the world to share what they are doing with their locally produced ingredients – to showcase the wide variety of produce available to them and highlight small producers. Last month we had 18 delicious entries…Cornish raspberries, Scottish haggis, French duck, Italian plums… read all about them below!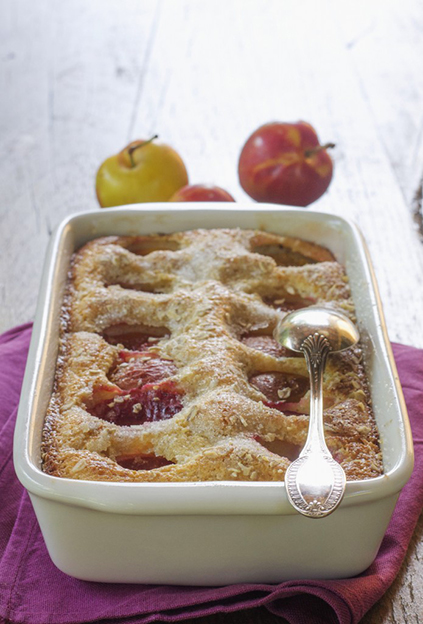 First up Lucia over at Tortadirose  makes a stunning Plum and Oatmeal Cake with plums sourced from her own vegetable garden. Living in Italy she has quite a variety of delicious local produce to work with and her recipes are always gorgeous and beautifully photographed.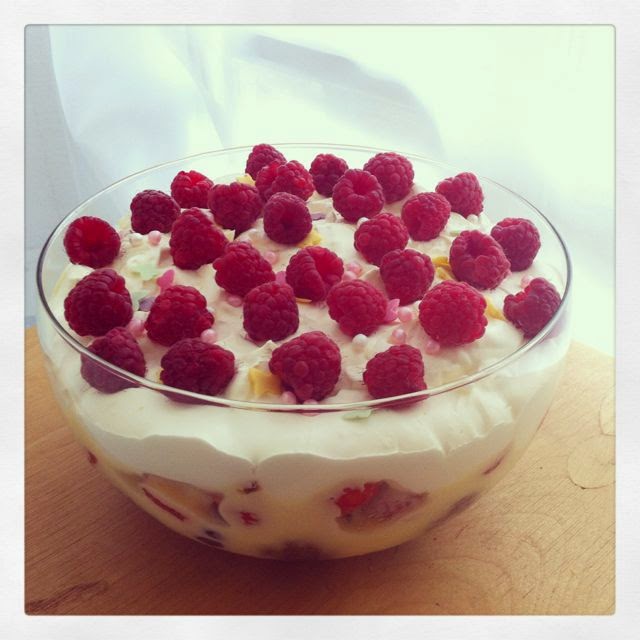 Cornish strawberries and raspberries and locally produced eggs make this Birthday Trifle by Chocolate Log Blog a delicious treat. I could quite happily tuck into this any day of the year!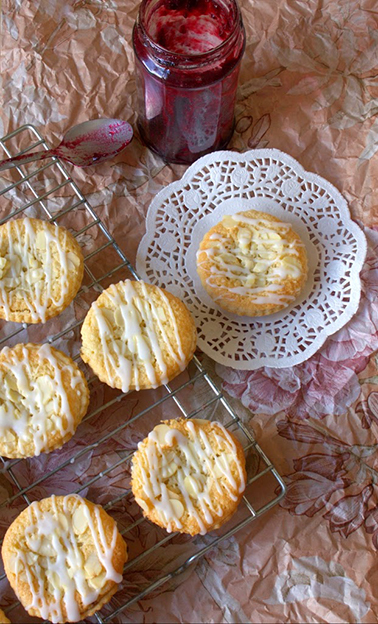 Locally foraged blackberries were used by the very clever Laura from I'd Much Rather Bake Than… to make these gorgeous mini blackberry bakewell tarts. Aren't they adorable, and filled with blackberry jam I bet the taste amazing too!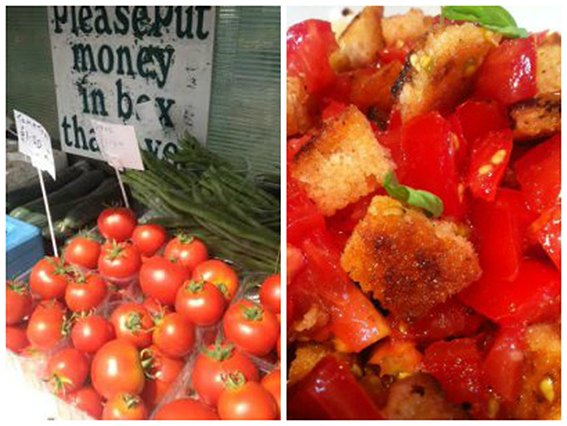 Becky over at Mint Custard is lucky to live near a roadside market stall with an honesty box! She shares a delicious panzanella (enough to serve one as it doesn't get shared!). With beautiful, vibrant fresh produce like this I can understand why!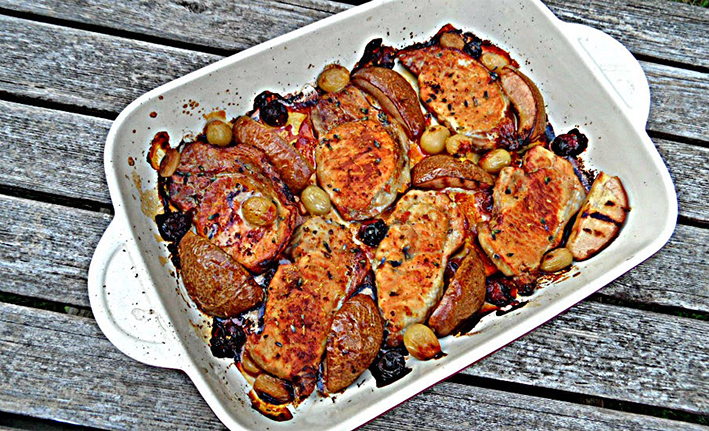 Over at Chez Maximka Galina whips up a delectable pork with wild plums and lavender for her family dinner. The pork was purchased at her local family butcher's and the plums and lavender picked from her very own garden – you can't get any more local than that!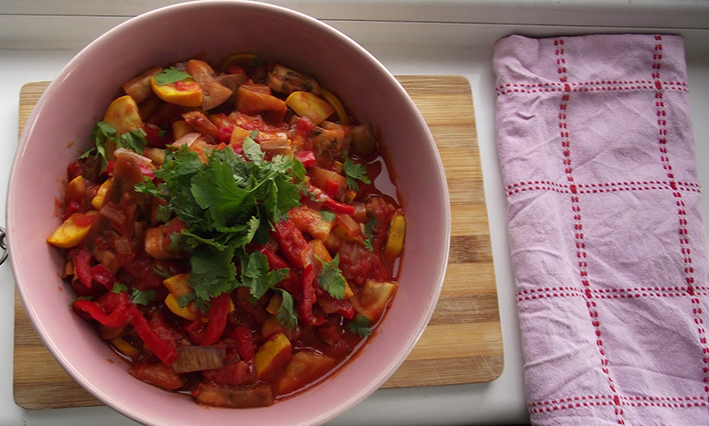 Sarah over at Jacob & Me rustles up a lovely allotment ratatouille with produce grown in her own garden. Aren't those colours beautiful! A perfect meal for a cold autumn evening.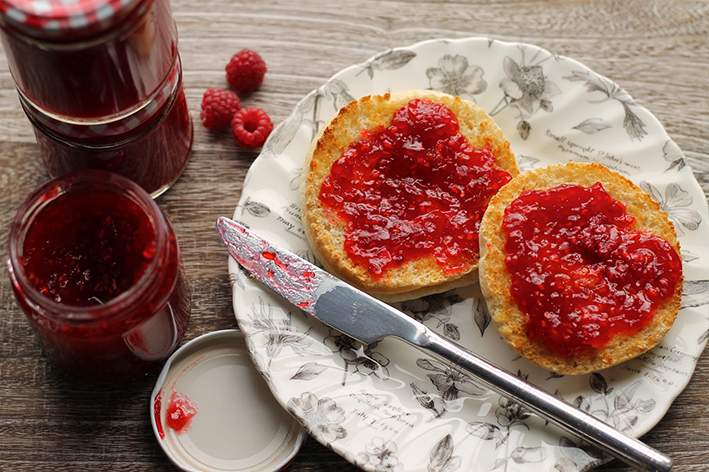 Kevin over at The Crafty Larder combines locally grown raspberries wit a secret ingredient to make this delicious raspberry jam recipe. Pop over for a peek to see what the secret ingredient is!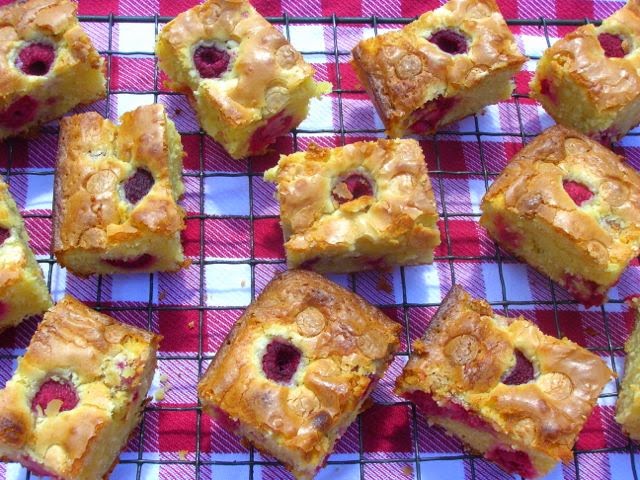 Choclette over at the Chocolate Log Blog gets creative again with her Cornish raspberries, combining them with white chocolate to make these Raspberry and White Chocolate Blondies – perfect with an afternoon cuppa!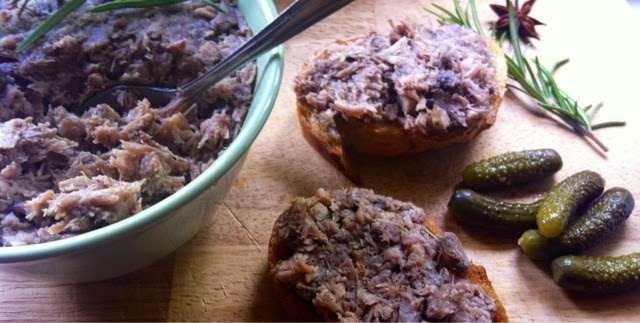 Over in rural France De Tout Coeur Limousin is inspired by her local markets to make duck rillettes (potted duck)  flavoured with rosemary & star anise.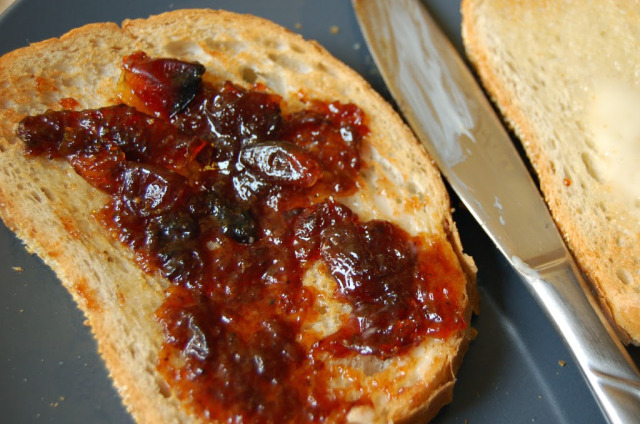 Holly over at Full of Beans & Sausages (previously known as English Girl Canadian Man) makes some yummy home made plum jam from plums picked in her local church yard in Canada. Nothing beats home made jam, that's for sure!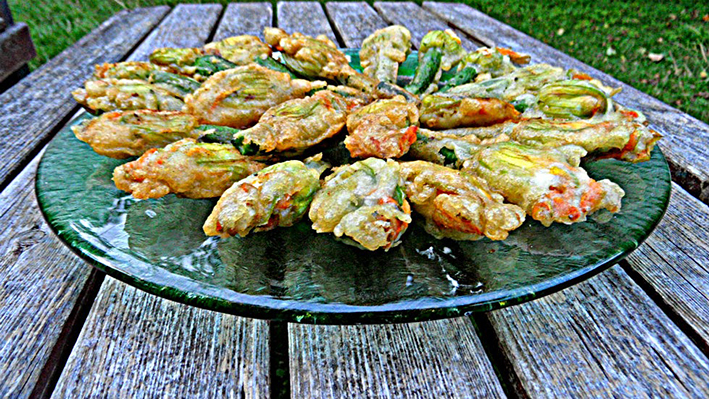 Galina went picking berries at a local pick-your-own farm and noticed a field filled with courgette/zucchini flowers ripe for the picking. She stuffed and fried them in her fantastic sounding stuffed zucchini flowers recipe. I want to try this!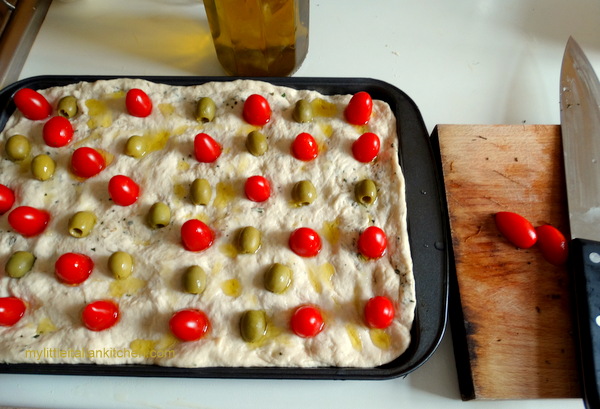 Alida over at My Little Italian Kitchen makes this stunning focaccia with tomatoes and olives using her father's home grown cherry tomatoes. Look at those colours – just beautiful!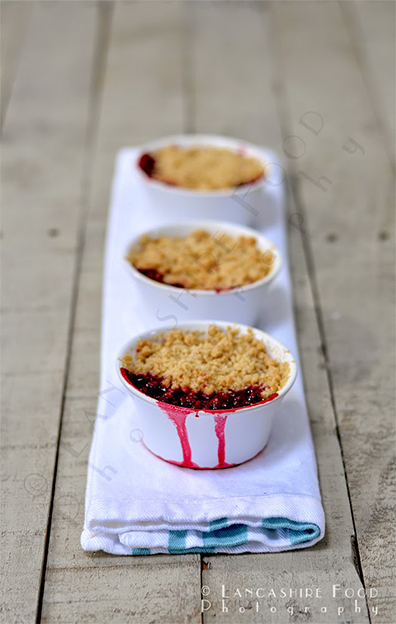 Home grown blackberries are combined with locally sourced rose scented geranium leaves to make this decadent blackberry and rose geranium crumble from Linzi over at Lancashire Food. Stunning!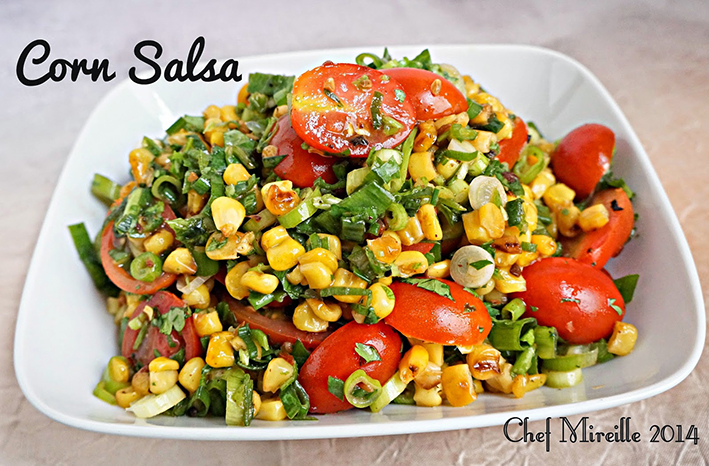 Home grown tomatoes from her friends garden get turned into this Corn Salsa by Chef Mireille at the East West Realm. She says this salsa pairs very well with Thai five spice pork. I think it looks delicious!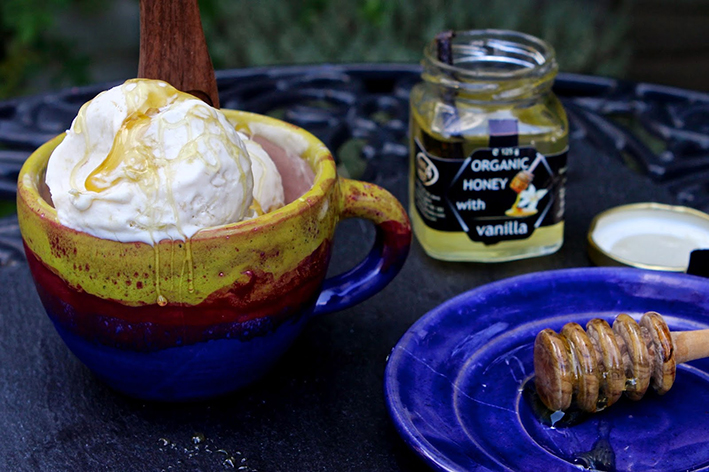 Kate, the Gluten Free Alchemist, combines home grown rhubarb with locally sourced honey to make a delicious no churn rhubarb ice cream. I love the sound of this ice cream so much!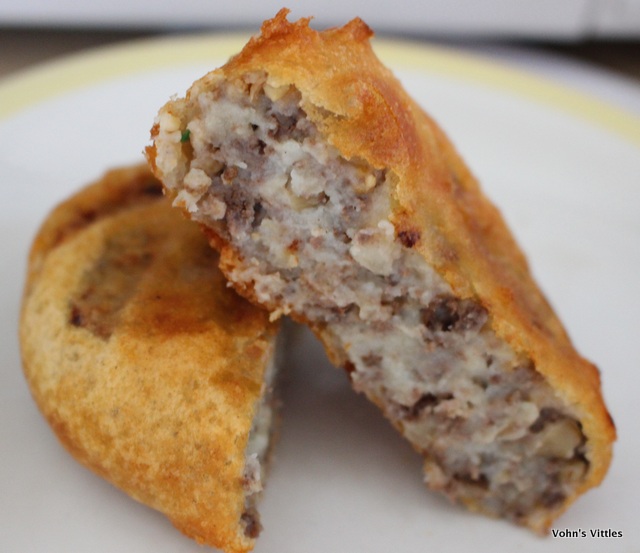 Vohn over at Vohns Vittles gets creative with her Scottish haggis – she puts them in an Ulster-Scots Pasty! I love haggis and I bet I'd love this alternative way to eat it!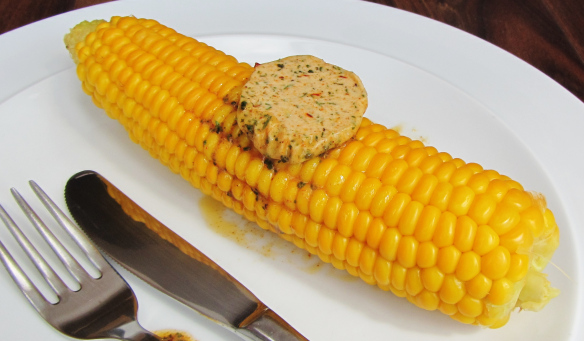 Nothing beats freshly picked corn on the cob, except perhaps freshly picked corn on the cob with Indian spiced butter! Yum! Corina over at Searching for Spice shows us how to make the recipe.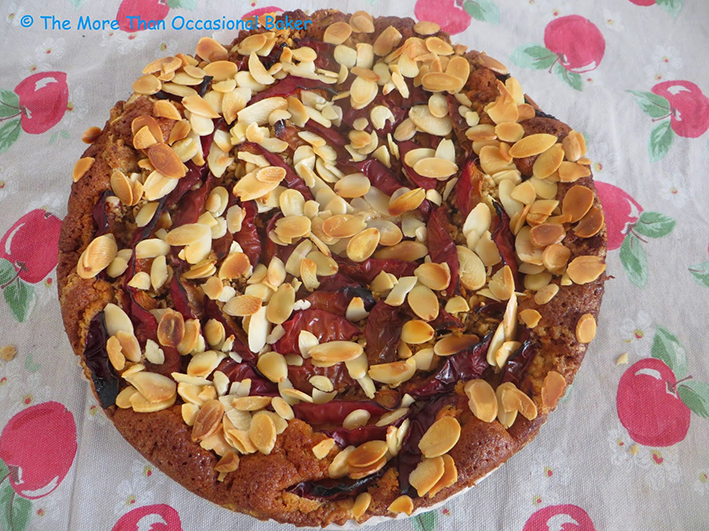 Ros over at The More Than Occasional Baker round things up this month with her gorgeous apple, plum and almond crumble made with plums her work colleague brought in from her garden.

And that's the round up for August's entries to the Shop Local food blogging challenge! If you would like to join in  add your link to the linky tool below. You can see the challenge rules over on the official Shop Local page.
Happy Local Shopping!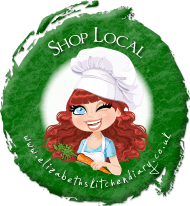 Follow Elizabeth's Kitchen Diary's board Shop Local on Pinterest.
If you want to be kept up to date on my recipes, occasional craft tutorials, adventure stories and giveaways then please subscribe to my weekly newsletter; it gets sent out every Monday morning if there is new content. Your email address won't be passed on to anyone, you will never be spammed and you are free to unsubscribe at any time, no questions asked. Make sure you confirm your subscription or you won't receive the newsletter – if it hasn't arrived check your junk mail folder.
[wysija_form id="1″]