because even raisins love a generous nip of dark rum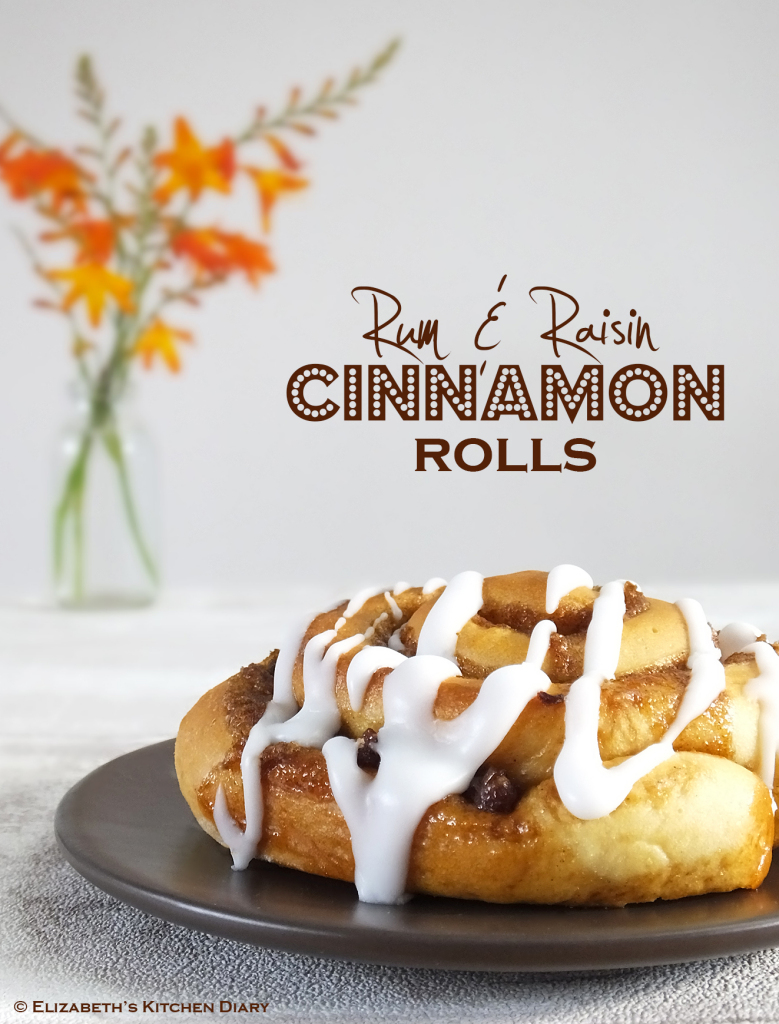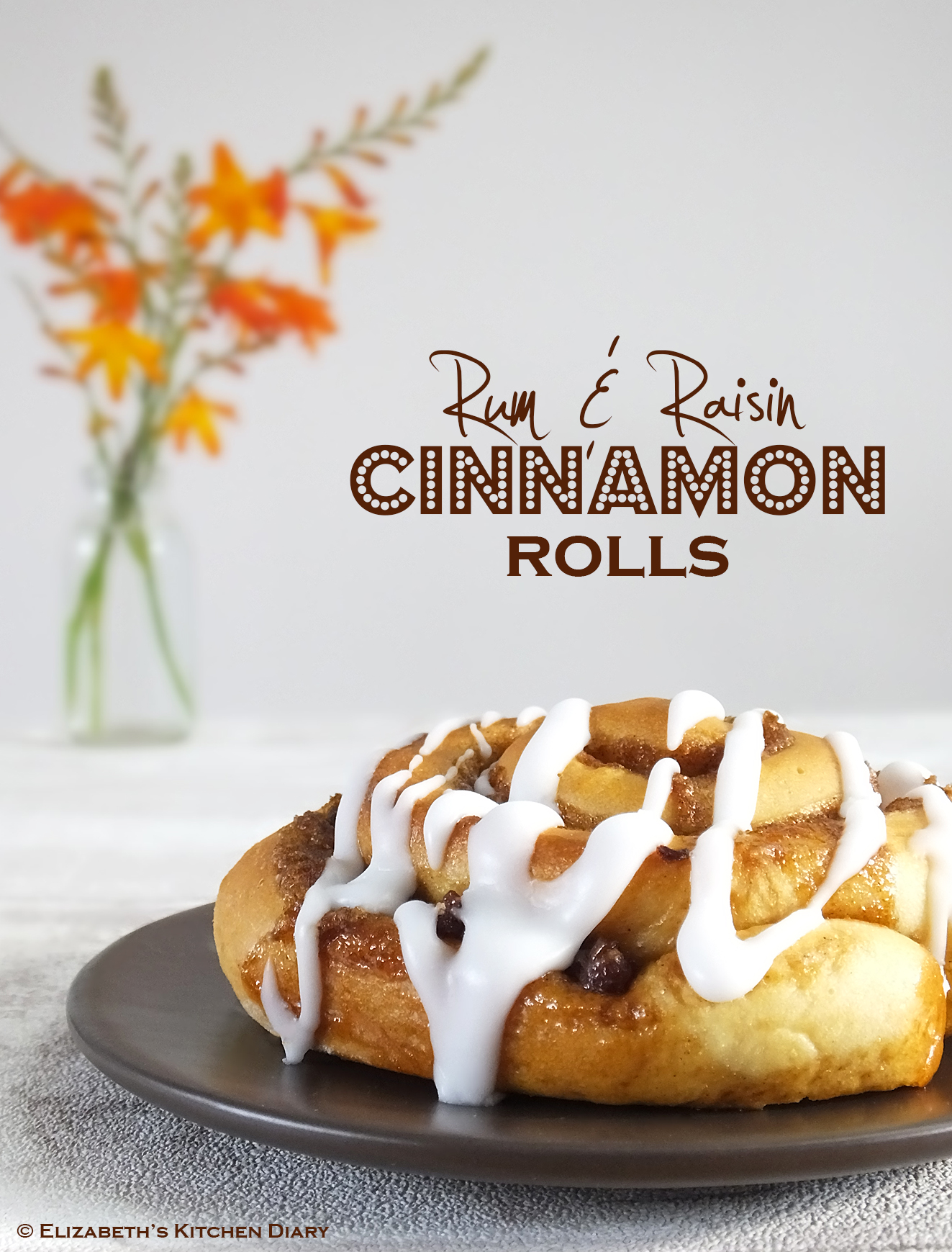 When I first started delving into the wonderful world of baking, around the age of 12, one of the first recipes I ever made was a basic cinnamon roll. It had a baking powder-raised scone base topped with plenty of butter, cinnamon sugar and raisins.
Every time I made it I set the fire alarm off. Every… single… time!
The oven temperature must have been too high, or I left them in too long, but whatever I did I followed those recipe instructions to the letter every time, and every time the front and back doors of the house would have to be opened and kitchen cloths used to waft the smoke away from the fire alarm.
It became a thing – someone would wait, poised, near the fire alarm to blow the smoke away from it every time I made cinnamon rolls.
The cinnamon rolls would have burnt raisins and burnt filling, and they were really dry and chewy, but I didn't care – I thought they were lovely and I had made them myself.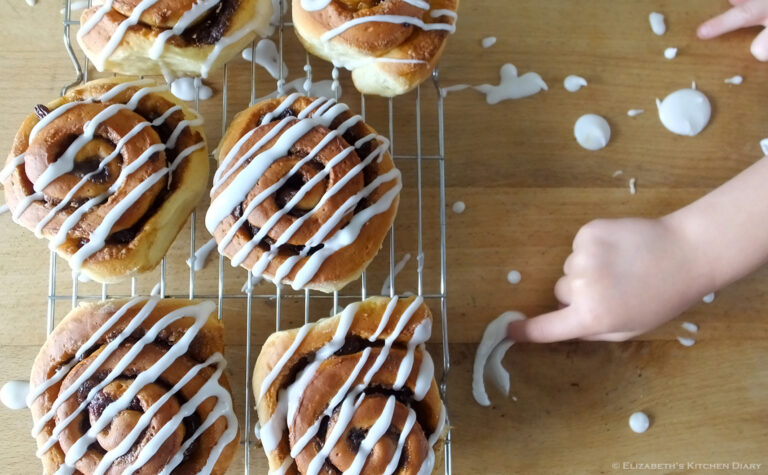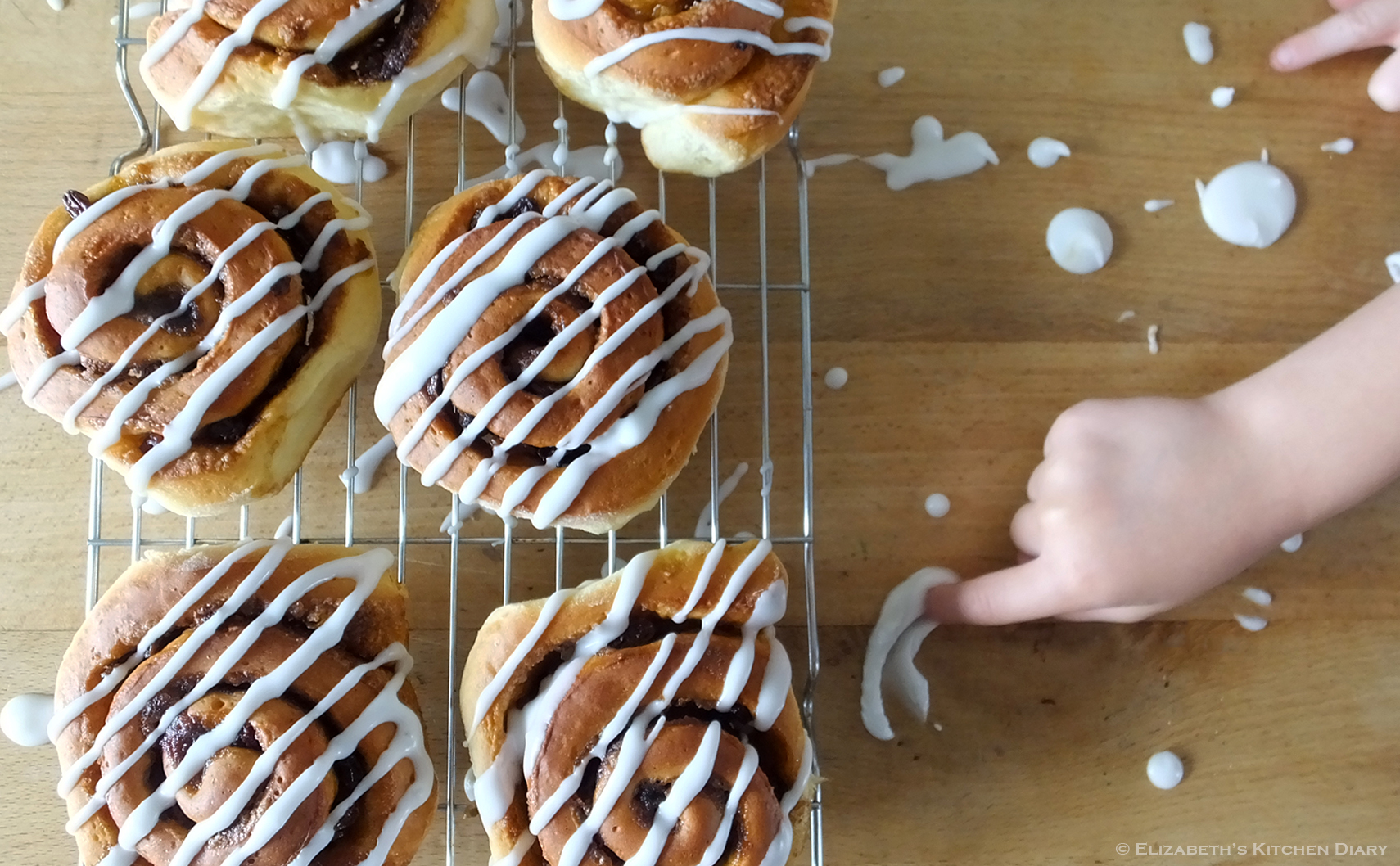 Fast forward a few decades and I'd completely gone off the notion of burnt cinnamon rolls. I'd tried a few recipes over the years, and although most would turn out reasonably ok, any raisins peeking out of the top of the filling would get burnt during cooking. Blergh.
The solution? Give them raisins a good hefty dose of rum!
This recipe is adapted from a Cinnamon Sweet Roll recipe from the Robin Hood Baking Festival 2002 Quick & Easy Baking Recipes leaflet my Canadian grandparents sent me in a care package some years ago.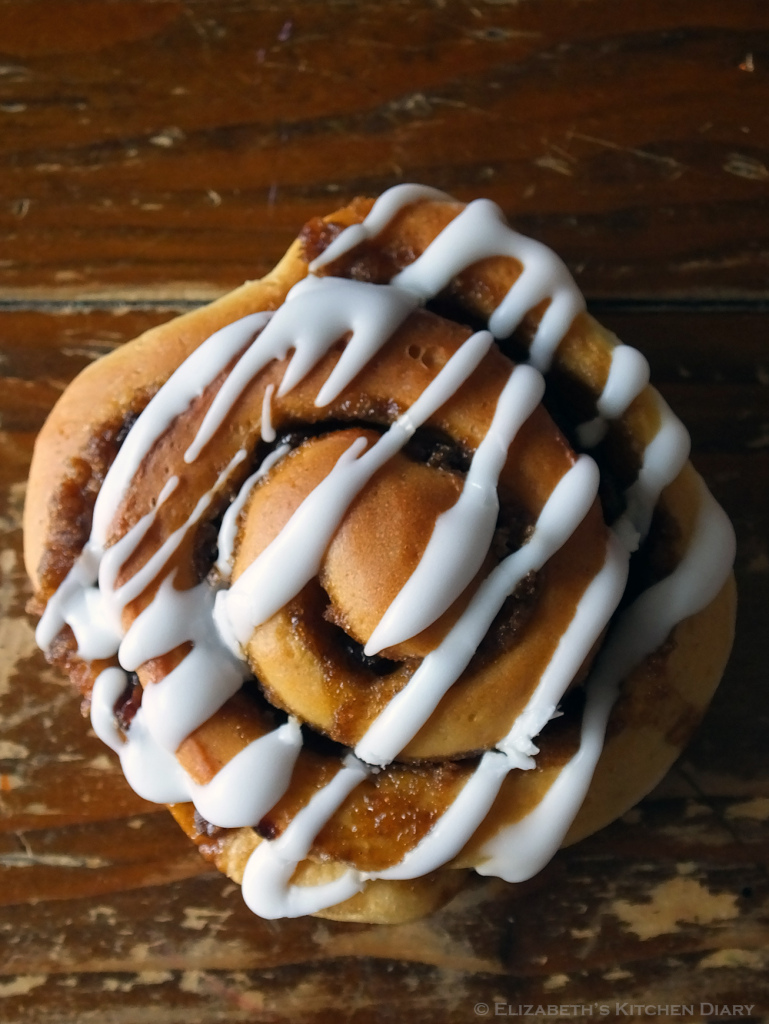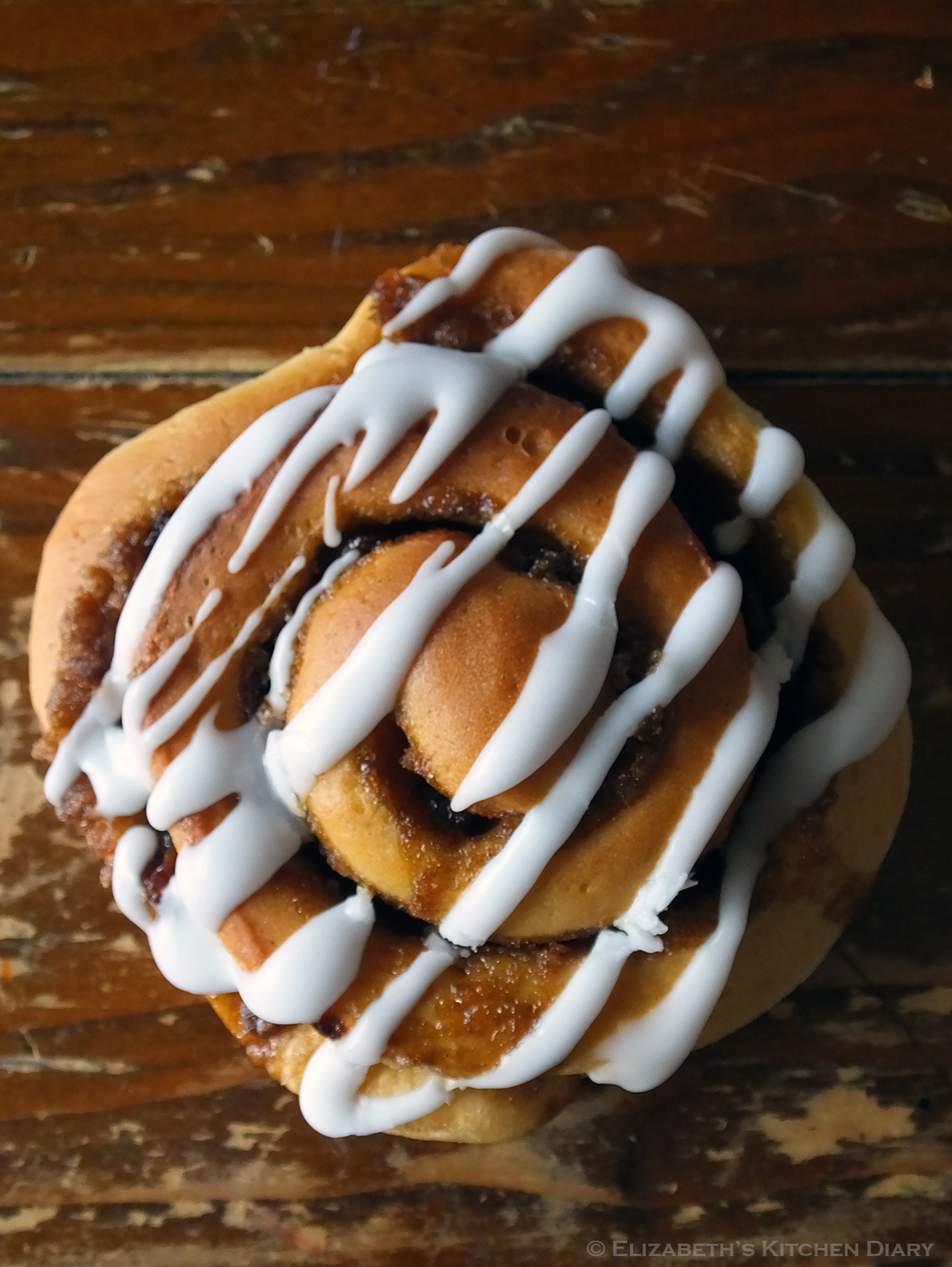 The rum soaked raisins add a lovely, juicy flavour to the yeasty, soft sweet rolls smothered in cinnamon sugar. Be warned – they are very moreish and incredibly delicious while they are warm – you don't even really need the icing drizzle (if you can even wait until they cool enough to put it on!)
If you don't fancy adding booze to your bakes (although keep in mind baking them will evaporate the alcohol) you could always substitute it with apple juice.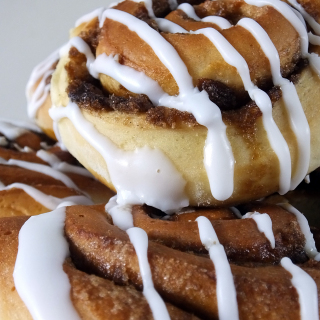 Rum & Raisin Cinnamon Rolls
Rum soaked raisins and a sugar glaze make these cinnamon rolls irresistible!
Print
Rate
Affiliate Links
This recipe card may contain affiliate ingredient and equipment links. As an Amazon Associate I earn from qualifying purchases.
Instructions
The lazy way: Place the yeast, bread flour, butter, granulated sugar, salt, milk and egg in your bread machine, select the regular dough cycle and allow it to run through.

The elbow grease way: Place flour, sugar, salt and yeast in a large bowl. Make a well in the centre. Melt the butter and add with the milk and egg and stir with a wooden spoon until combined. Turn out onto a floured board and knead for ten minutes. Place dough in a lightly greased bowl, cover with a cloth and leave in a warm place to double in size, about an hour and a half.

Meanwhile, soak the raisins in the rum, stirring occasionally to make sure they all get their little dose of alcohol. Combine the brown sugar and cinnamon in a bowl and set aside.

When the dough has risen, punch it down and roll out on a floured surface to a half inch thick rectangle approximately 15 inches by 12 inches.

Brush with the melted butter, sprinkle evenly with the cinnamon sugar and top with the rum soaked raisins.

Roll up tightly starting at the short side and slice into 12 even sized pieces.

Place rolls, cut side up, on a greased baking tray (or use a silicone baking mat), cover, and leave to rise for 30-40 minutes.

Meanwhile, preheat your oven to 180 C/ 350 F.

I tend to poke any raisins peeking out back into the layers with a cocktail or kebab stick to stop them burning. Bake the cinnamon rolls for 20-25 minutes until golden brown. Transfer to a wire rack to cool.

To make the icing, sift the icing sugar and stir in enough water to make a not-too-runny consistency, but runny enough to drizzle over the rolls.

Store in an airtight container - will keep fresh for a few days. Reheat in the microwave for 30 seconds to refresh. Leftovers freeze well.
Notes
Variation: replace the raisins with dried apple, the rum with brandy, and the water in the icing with maple syrup to make Apple Brandy Cinnamon Rolls with a Maple Glaze
Environmental Information

Linking up with Recipe of the Week by A Mummy Too, Treat Petite by Cakeyboi and The Baking Explorer, Baking with Spirit by Cake of the Week and Four Seasons Food – Autumn, by Eat Your Veg and Delicieux.
OTHER RECIPES YOU MIGHT LIKE
Quick Pumpkin Cinnamon Rolls by Veggie Desserts
Stollen Breakfast Buns by Supergolden Bakes
Rum & Raisin Muffins by I'd Much Rather Bake Than…
If you want to be kept up to date on my recipes, occasional craft tutorials, adventure stories and giveaways then please subscribe to my weekly newsletter; it gets sent out every Monday morning if there is new content. Your email address won't be passed on to anyone, you will never be spammed and you are free to unsubscribe at any time, no questions asked. Make sure you confirm your subscription or you won't receive the newsletter – if it hasn't arrived check your junk mail folder.
[wysija_form id="1″]