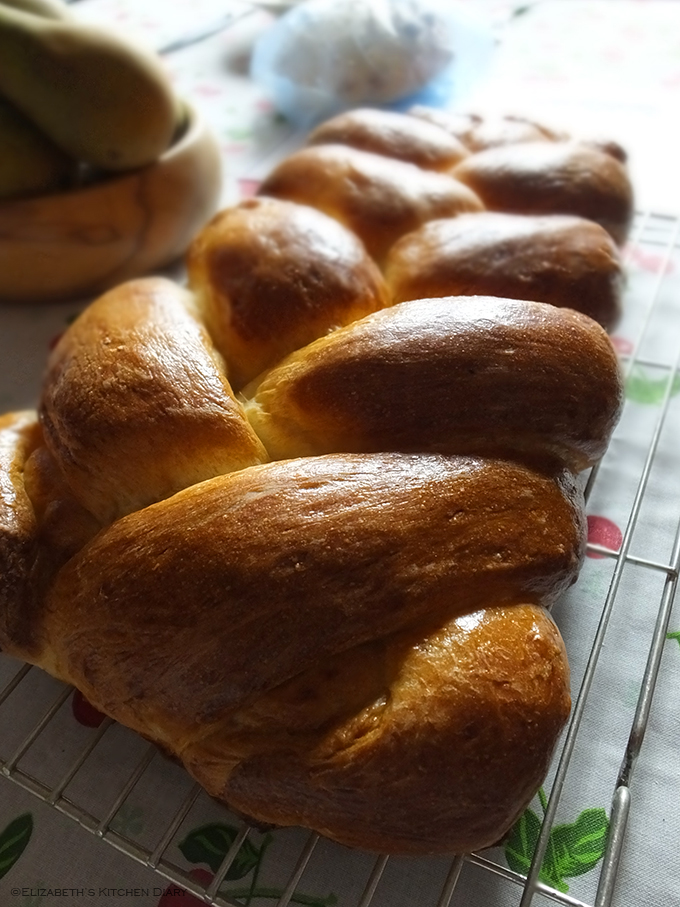 We've reached the end of the Alphabet Photography Project by Charly over at PODcast. What a hoot it's been! I've really enjoyed sharing photos and stories which otherwise might never had been expressed and I've loved visiting a whole host of new-to-me blogs and commenting on their photos too.
You guys are awesome! A big thank you to Charly for organising this project. 
For Z I could have used a photo of the zebras I took in Edinburgh zoo this summer, or Zetland, the old name for my Shetland home. My post code begins with Z (you know you live on the edge of the world when your postcode begins with Z!) but I didn't want to photograph my address for the world to see!
So, I settled on a photo I took of zopf, a Swiss plaited loaf, made by my neighbour earlier on in the year and shared over a delicious Shetland lamb and tattie lunch. He did give me the recipe – I really ought to make it myself as it looks and tastes so lovely!
This week for the last Alphabet Photography Challenge Z is for Zopf.
A is for… Adventure
B is for… Brave
C is for… Coast
D is for… Derelict
E is for… Education
F is for… Fishing Industry
G is for… Green
H is for… Helicopter
I is for… Iron Age
J is for… Jelly Sweets
K is for… Kohlrabi
L is for… Lynn
M is for… Marmoset
N is for… Noise
O is for… Orangedale
P is for Puffin
Q is for Quarry
R is for… Ruins
S is for Sculpture
T is for… Time
U is for… Up Helly Aa
V is for… Valhalla
W is for… Winkles
X is for… χάρτης khartēs
Y is for… Yarn
If you want to be kept up to date on my recipes, occasional craft tutorials, adventure stories and giveaways then please subscribe to my weekly newsletter; it gets sent out every Monday morning if there is new content. Your email address won't be passed on to anyone, you will never be spammed and you are free to unsubscribe at any time, no questions asked. Make sure you confirm your subscription or you won't receive the newsletter – if it hasn't arrived check your junk mail folder.
[wysija_form id="1″]