Modern Polish recipes by British food writer Ren Behan.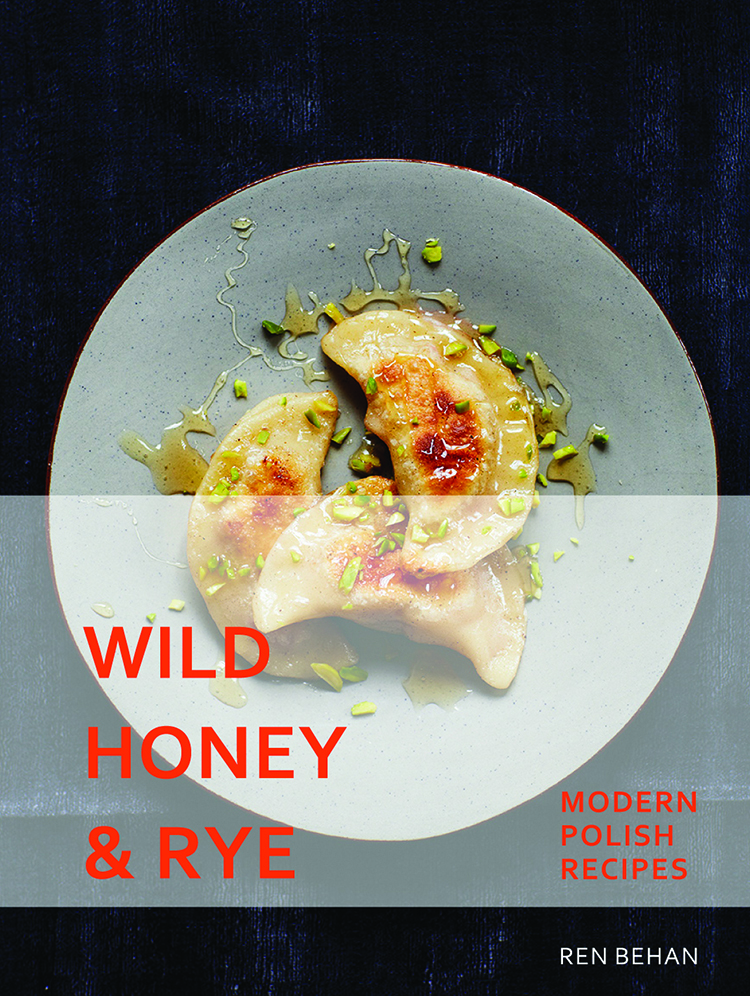 A love of good food and pride in her Polish heritage are the two things that inspired Ren Behan to write Wild Honey & Rye, her debut cookery book.
After a bold leap from the courtroom as a criminal lawyer into the family kitchen as a new mother, Ren wanted to find a way of making the task of feeding her family into something more inspiring than an everyday chore and she now spends every day doing what she loves: cooking, trying new recipes, writing about food, travelling and experiencing new food adventures – and feeding her family. 
Inspired by the food of her childhood and by the new wave of flavours to be found in the fashionable eateries and farmer's markets of modern Poland, Wild Honey & Rye is an evocative, mouth-watering collection of recipes, recipes truly celebrating Poland.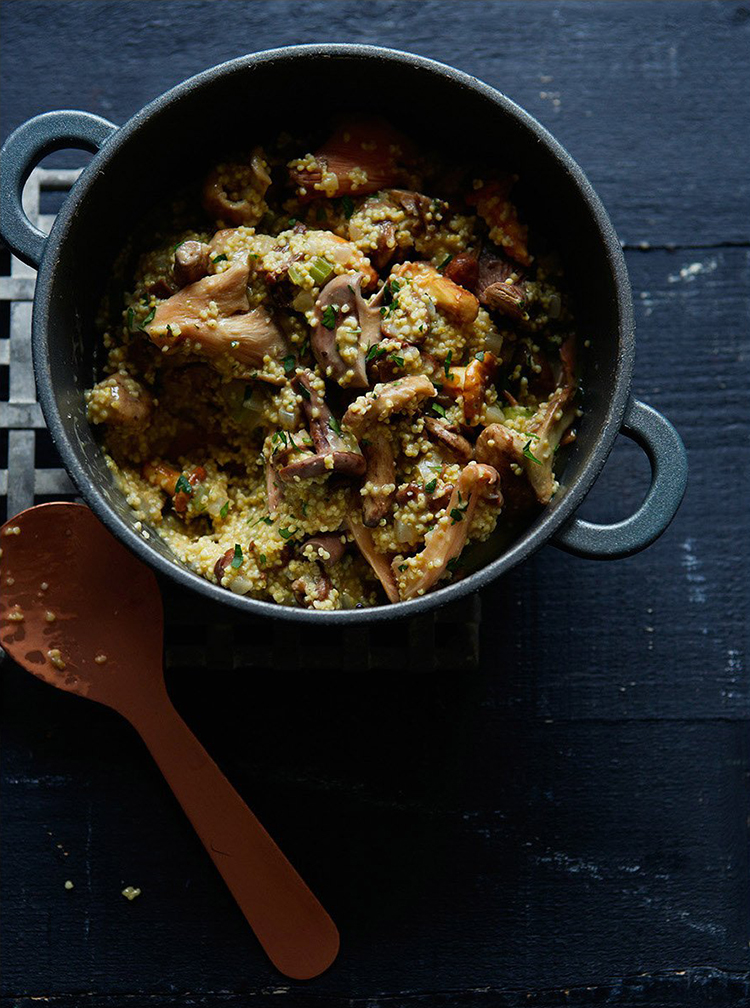 Pink sauerkraut adorns vegan pastry rolls, ribs are slowly-braised with honey and vodka, a fresh cucumber salad with sour cream and dill sets off a homely dish of meatballs, and Polish charcuterie sits atop the darkest rye bread. And no book on Polish food would be complete without pierogi, the classic dumplings; little sumptuous pockets of dough – both sweet and savoury.
Ren Behan is a British food writer of Polish descent and a mother of three. Her parents and grandparents came from Poland and her father fought with the 1st Polish Armoured Division during the Second World War before settling in England. Her Polish recipes have been featured in mainstream UK food publications such as BBC Good Food and delicious. magazine, as well as within a regularly featured column on JamieOliver.com.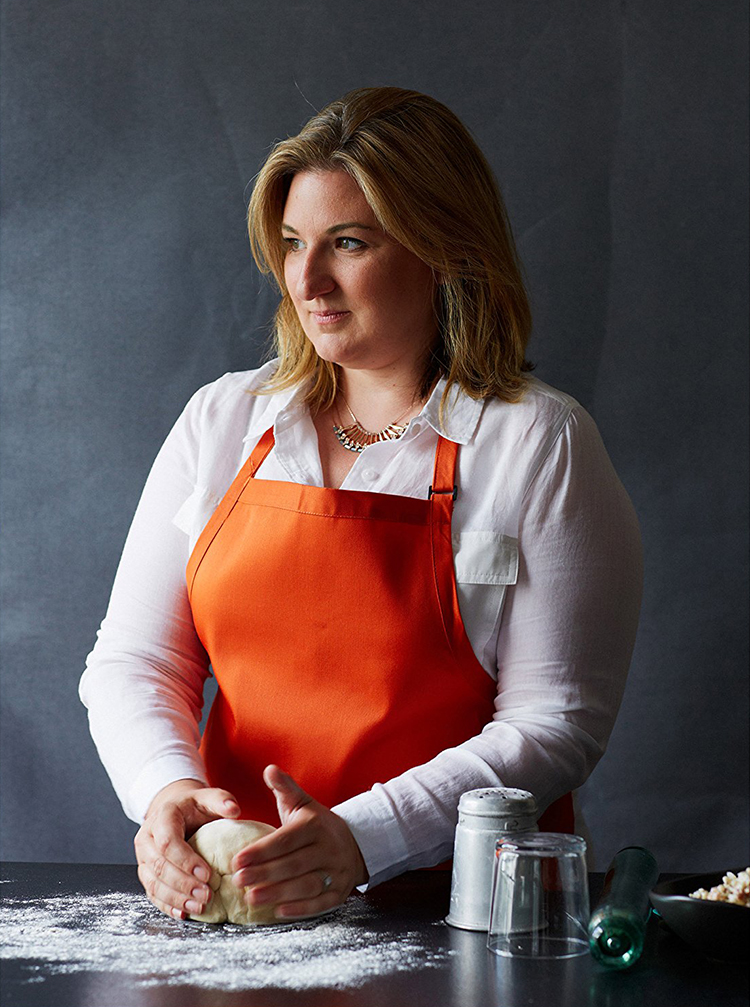 Over the last six years, Ren has maintained her status as one of the UK's leading gastronomy bloggers. Ren captures the attention of her global audience through her imaginative, homely and stunning images on her food blog www.renbehan.com.
Published by Pavilion Books, Wild Rye & Honey is Ren's debut cookery book and it is an utter pleasure to read, sitting curled up on the couch, with a cup of coffee or cocoa in hand. Her recipes have taken me on a culinary journey to a country whose food I have very little experience of (except for an unhealthy obsession with pierogi, filled dumplings fried with plenty of butter, bacon and onions served with lashings of soured cream!). I have plans to try Ren's pierogi recipe made with twaróg, a Polish cheese curd I picked up in our local supermarket yesterday. Watch this space for the recipe!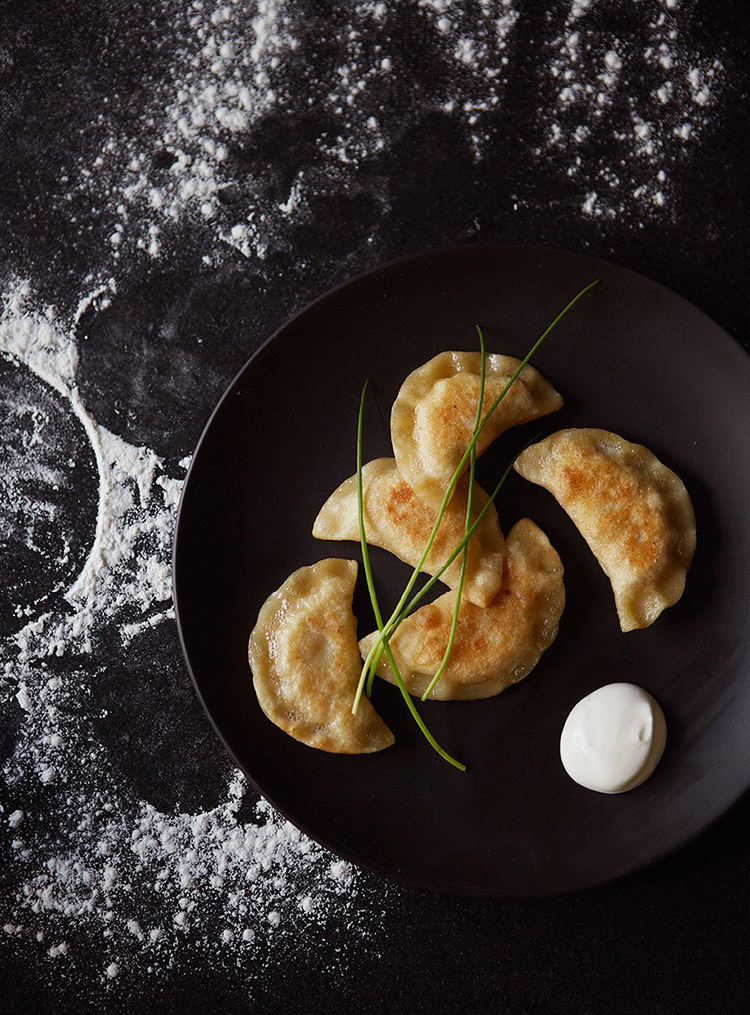 All Ren's recipes are accompanied by an introduction providing you with their history and significance in Ren's life as well as extra cooking tips, and most recipes are accompanied by the most stunning, mouth-watering photographs.
This book is truly a well thought out and appealing introduction to Polish cooking with easy-to-follow recipes with obtainable ingredients. Even in Shetland, there are now Polish food sections in our local Tesco, as well as a small retailer on the high street.
In Wild Honey & Rye you'll find recipes for sweet and savoury breakfasts (such as her One Pan Polish Breakfast or Soft Cheese with Honey and Walnuts on Rye), seasonal and raw salads, seasonal soups and market-inspired sides (such as her Polish Forest Mushroom Soup), light bites and street food (like her 'Feed a Crowd Hunter's Stew), food for family and friends (like these Potato Pancakes with Mushroom Sauce or Traditional Polish Pierogi Dumplings), high tea: sweets and cakes (including Apple Pancakes, Polish Christmas Cookies, Easy Lemon Mini Babkas, Plum & Poppyseed Traybake and a Cherry Crumble Cake) and fruit liqueurs and flavoured vodkas (Blackberry Flavoured Vodka). Truly something for every taste!
You can purchase Wild Honey & Rye from many good booksellers throughout the UK (ie: Waterstones) and online via Amazon. It is also available in America, Canada, South Africa, Denmark, Germany, New Zealand and Australia.
Book: Wild Honey & Rye: Modern Polish Recipes
Author: Ren Behan
ISBN: 978-1-911216-21-6
Publication Date: 7 September 2017
Cover: hardback 
RRP: £20.00 (UK)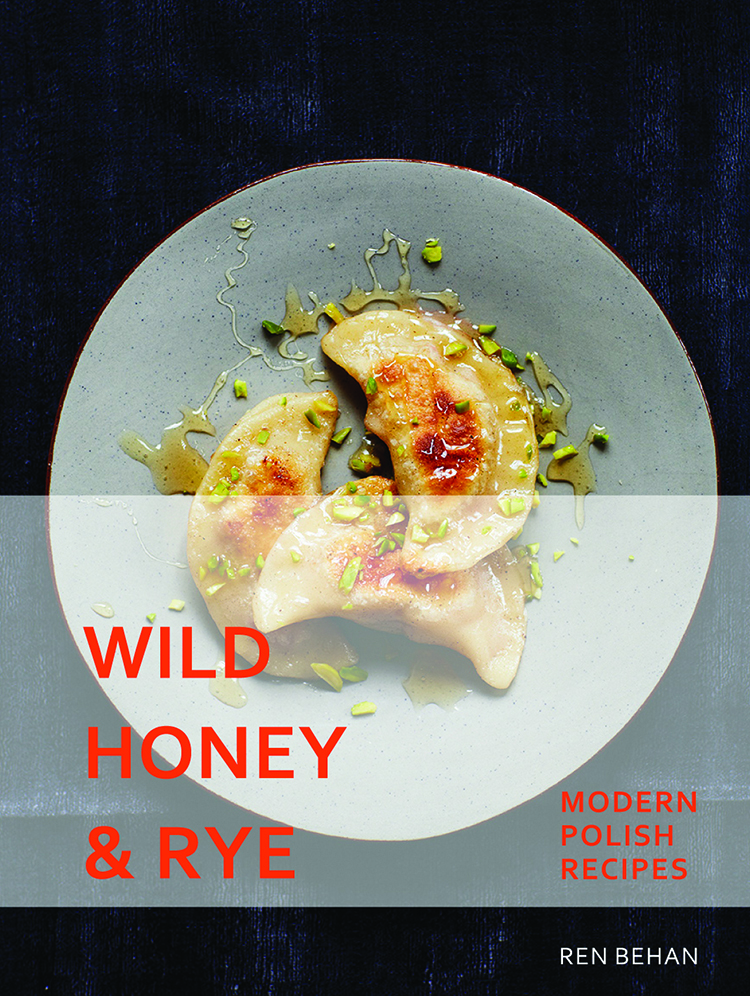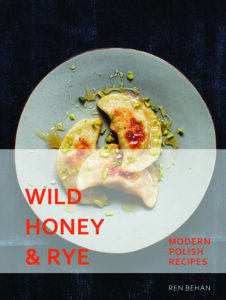 Elizabeth's Kitchen Diary received a copy of Wild Honey & Rye for review purposes. This is not a paid post. Photo Credits: Yuki Sugiura Photography for Pavilion Books.