What's new and tasty in our kitchen!
Where has the summer gone? It's been a while since I last posted a bite-sized review due, mainly, from spending so much of the summer months travelling, working on recipe commissions and just having a jolly good time with the kids while they've been home for their school holidays.
Nonetheless, all is back to normal now and I'm delighted to share with you five more of the new things we've been taste testing (both good and bad!) in our kitchen, including ready meals, granola, gin baubles (yes you read that right!), craft lager and aerosol tea (true story!).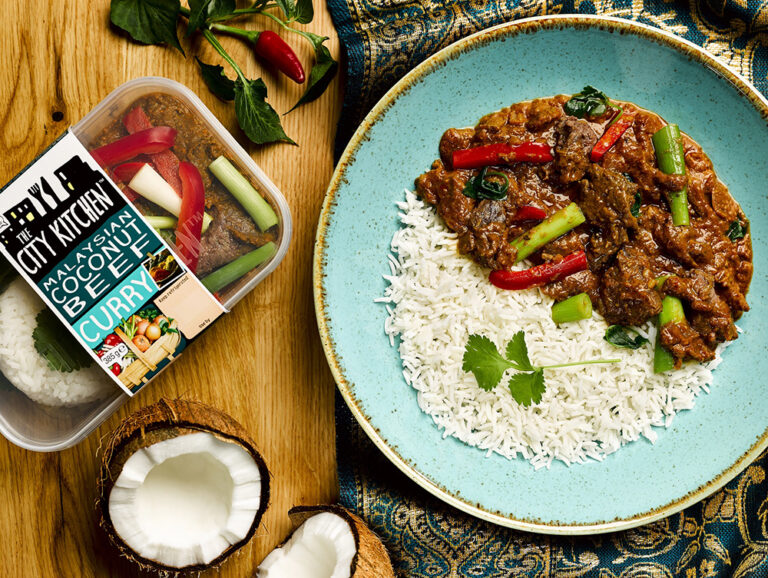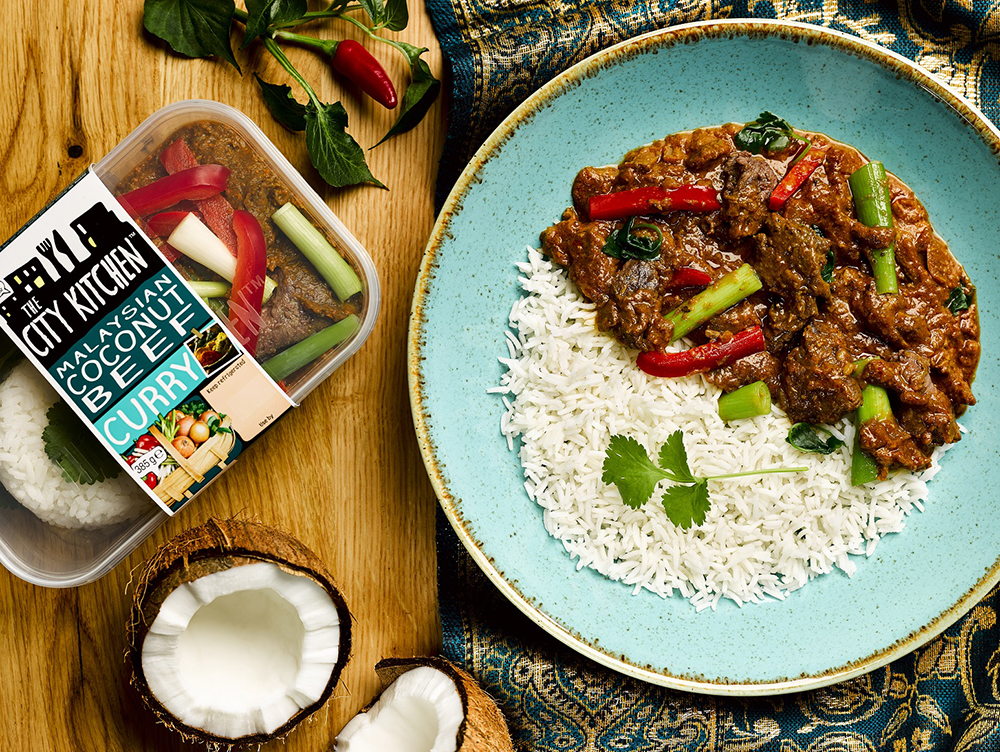 The City Kitchen Ready Meals #InspiredbyTravel
I confess, that as a food blogger you wouldn't think that I eat ready meals – but I do, on occasion. Sometimes it's nice to not have to put the effort into making a meal for yourself, especially if you've made something quick for the kids before their after school clubs and it ends up just being myself for dinner. I have spotted The City Kitchen ready meals in our local supermarket aisle before, but as the packaging only had microwave heating instructions, and we don't own a microwave, I never bought them before, despite how gorgeous looking they are.
It turns out you can heat these up in the oven! Simply transfer the contents to an oven-proof dish, cover with foil and bake at 180C (fan) for 25 minutes. I've got a rather fantastic cast iron dish that is the perfect size to hold the contents of these ready meals, and I eat it straight out of the pan, served on a wooden chopping board (on the couch, in front of Netflix, if I continue to be honest!).
I am loving these meals! We've tried all the varieties we could get a hold of in our supermarket (six in total) and my absolute favourite was the Malaysian Coconut Beef Curry. It honestly tastes like proper homemade food; the perfect level of heat and spice, and the perfect sized portion too. All I did to add to it was to wilt half a bag of veg box rainbow chard to serve alongside (artfully layered between the portion of rice and the beef) for a perfect quick effortless meal.
The City Kitchen meals are all inspired by the City Kitchen chef's very own travels, and the Malaysian Beef Curry, pictured above, even features lime leaves – an ingredient not very easy to obtain in the UK.
These meals retail for £3.79 and are available exclusively from the Tesco chilled aisle.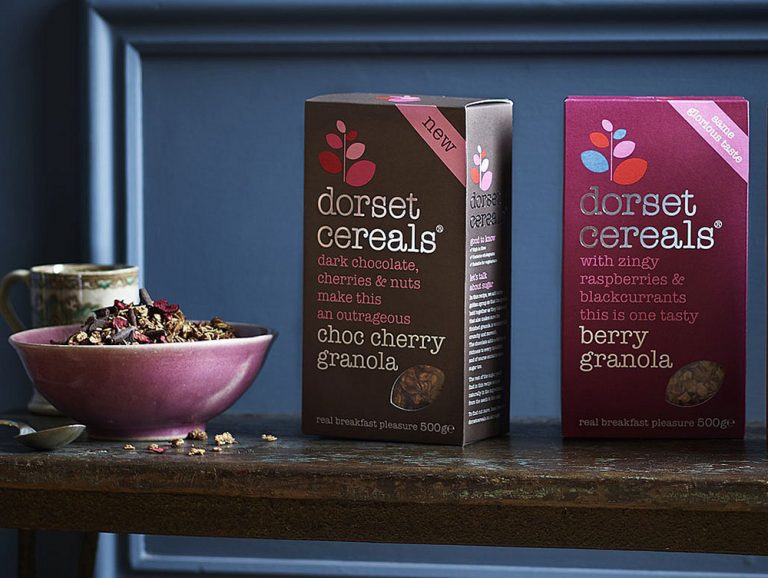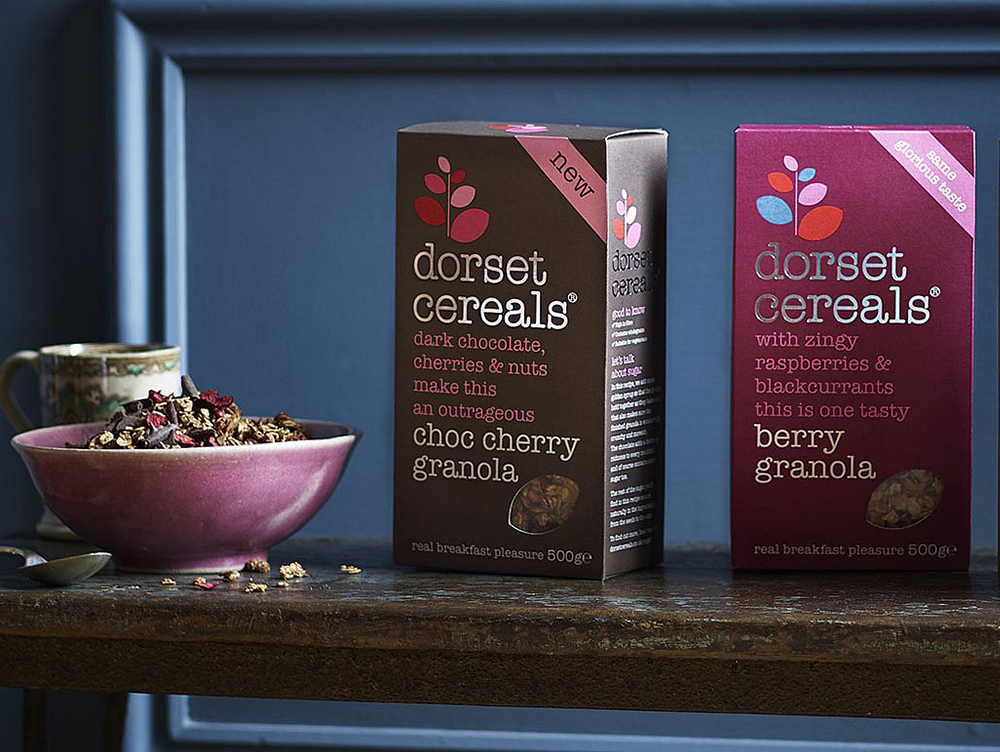 Dorset Cereals Granola
Granola on plain natural yoghurt with a serving of fresh fruit is my number one go-to breakfast (ok, it's actually second breakfast because, in all honesty, the first thing that passes my lips every morning is two hot cups of milky coffee…. but that's a separate addiction story).
The range of granola made by Dorset Cereals is hands' down, one of the best granola ranges I've ever tried. Perfectly crunchy with the right amount of sweetness and not a single piece of dried banana or papaya in sight (does anyone actually like those?!).
Their chocolate cherry granola has tiny curls of dark chocolate (a health food, you know!), pieces of freeze-dried cherries and macadamia nuts gently baked with jumbo oats and golden syrup. Utterly delicious.
We've also tried the honey granola (swoon!) and the berry granola. Seriously good stuff. If you're a granola fan like me, you'll want to buy some. Available from Amazon, Waitrose, Sainsbury's, Ocado and Asda for approximately £3 for 500 grams.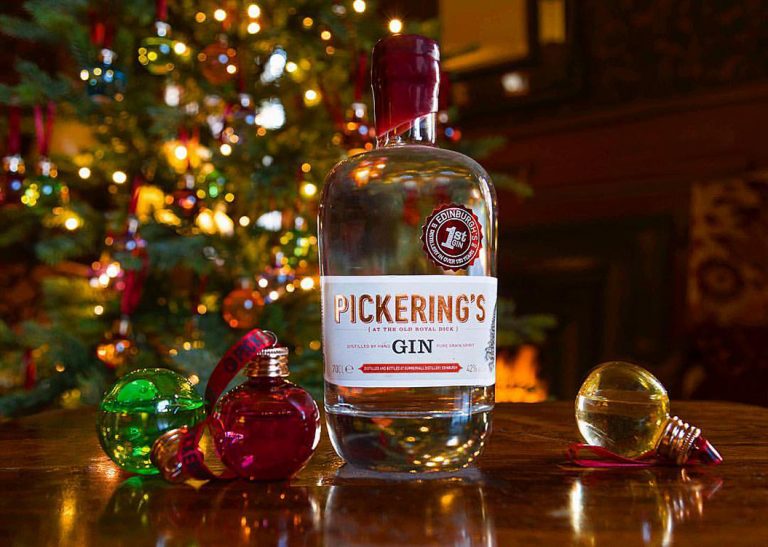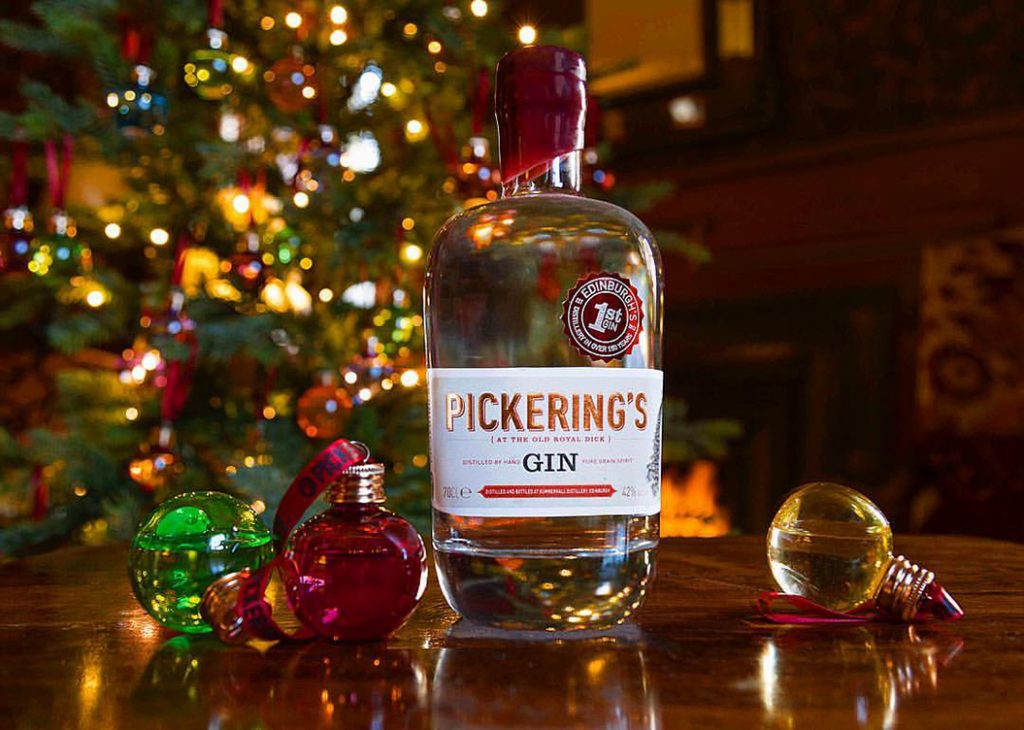 Pickering's Hand-Picked Gin Baubles
It's not too early to be talking about Christmas, is it? Surely not when there is gin involved….
Edinburgh-based gin producer Pickering's have just won Innovation of the Year at the first ever Scottish Gin Awards for these utterly adorable gin-filled Christmas baubles!
They made a batch of 30k of these last year and would you believe that they sold out in 82 seconds? This year they've made a lot more to meet demand, and you can pre-order them here: £30 for six baubles. They're really well packaged and would make a rather fantastic Christmas gift for any gin fan (or let's be honest – just buy them for yourself!)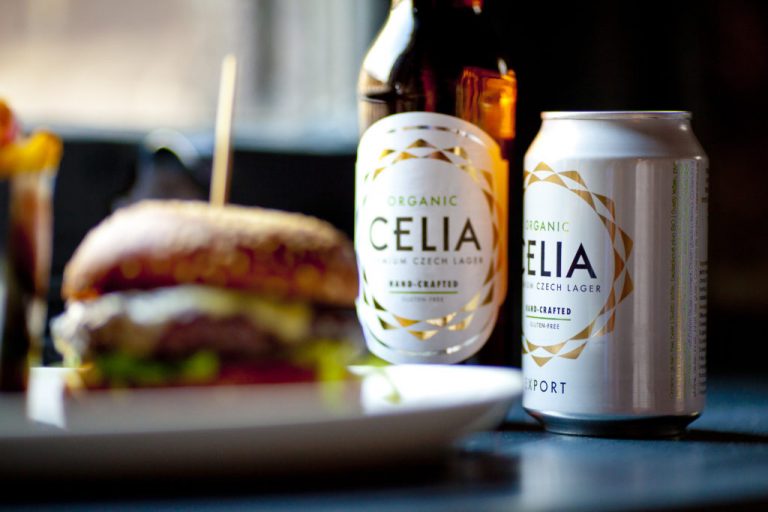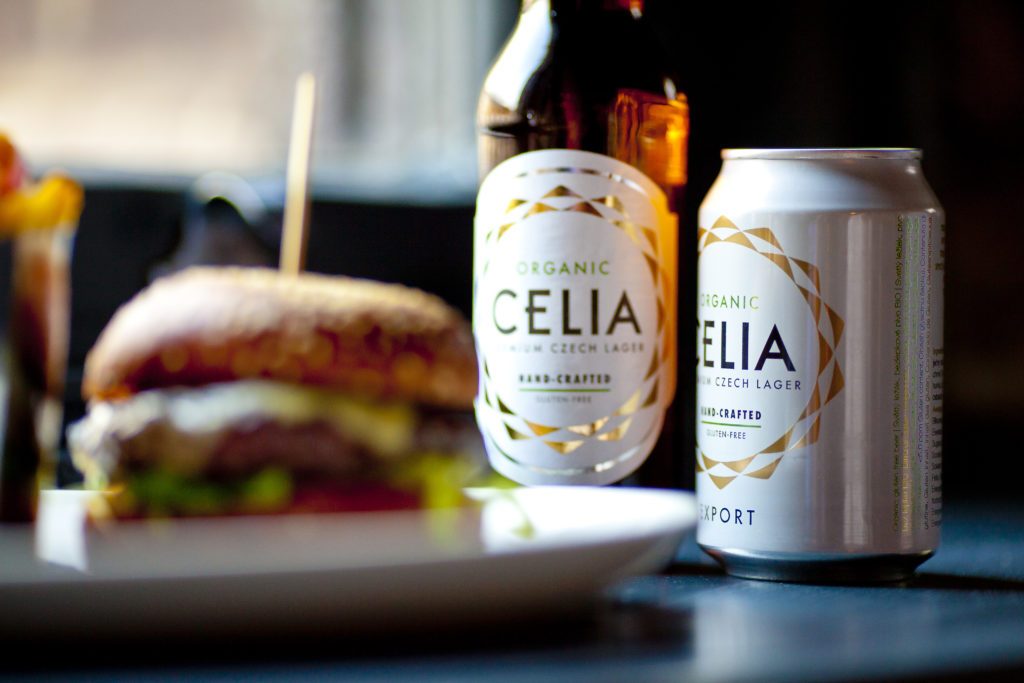 Organic Craft Gluten-Free Czech Lager – Celia #BrewedforFood
This beer is traditionally batch brewed in the cellars of 14th-century castle in the heart of hop country: the historical town Žatec famous for growing the world-renowned Saaz hop since 1004. How awesome is that? To my untrained palate (I'm fairly new at the whole drinking beer thing and still, I have a lot to learn), that information alone is enough for me to seek out and try this beer, let alone the fact it tastes super.
Brewed for over 2 months, including a 14-day open vat fermentation process, ensures only natural carbonation occurs. CELIA is crafted to remove gluten through a de-glutenisation process enabling the brewery to use only quality local ingredients.
Moravian malt and single Saaz hops impart a delicate bitterness with a hint of citrus fruits and grass giving a clean refreshing finish.
This vegan-friendly beer only has 139 calories per bottle, and it's available in organic or dark varieties (I prefer the dark). Look out for it in Tesco, Waitrose, Ocado and Abel & Cole. Shetlanders, you can find it in Oddbins in Aberdeen, next time you visit the mainland.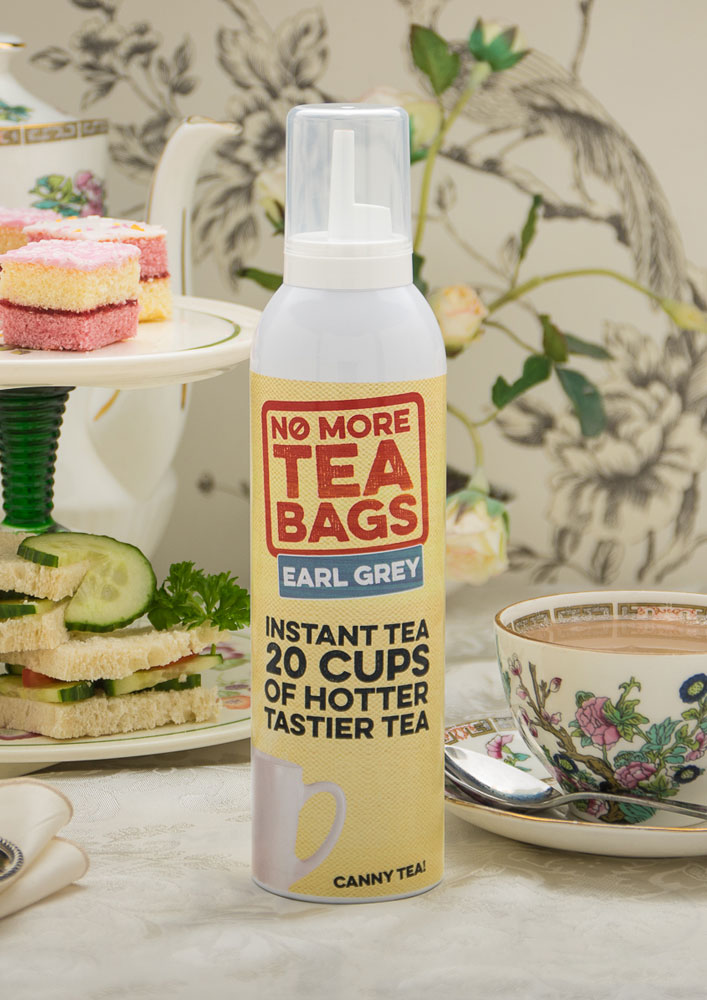 No More Tea Bags – Liquid Instant Tea
You know, I love trying new things and I really wanted to like this new idea – but I'm too much of a traditionalist I think, so I passed my three aerosol cans of liquid tea over to the ladies at the Bixter SWI to taste test and return their verdict.
Ok, so No More Tea Bags tastes like tea and it looks like tea, but is it tea? It's basically a pressurized shaving foam container that you squirt out your desired quantity of concentrated liquid tea (it's supposed to be easier to control the strength of your tea with this product) into your cup and add hot water/milk.
But it's got other stuff added to it – nitrogen, for starters, so it can get it out of the can, and other things which I can't remember but mind clocking on the ingredients list while showing the SWI some of the random things I get sent to try out (I was their guest speaker this month as Britain's most northerly food blogger – ie: a friend of the woman hosting!).
So what was the verdict of the Bixter SWI? Stick with tea bags.
A 200ml cannister will provide 20 cups of tea and costs £3.99- £4.99 depending on the flavour. It comes in Breakfast, Earl Grey and Jasmine flavours.
This is not a paid post. With thanks to all of the above brands for the product samples sent for review purposes. All photographs are from their various respective websites.