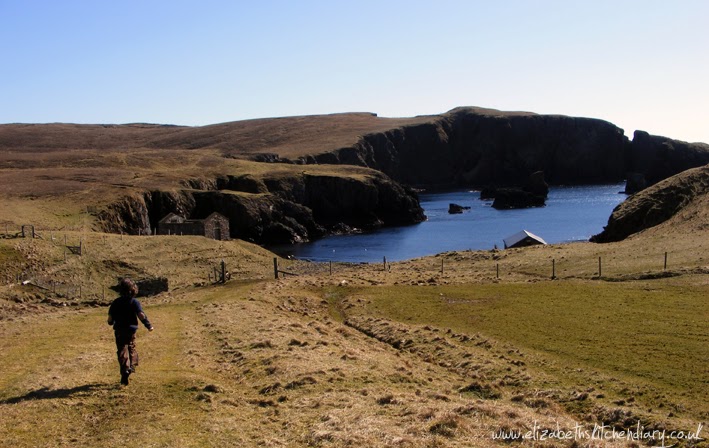 Our youngest has a thing for maps at the moment. He absolutely loves them. So when the sun came out in Shetland for the third day in a row yesterday we decided that when our youngest had finished nursery we'd get him to find a place on the Ordinance Survey map 467 for us to explore for the afternoon.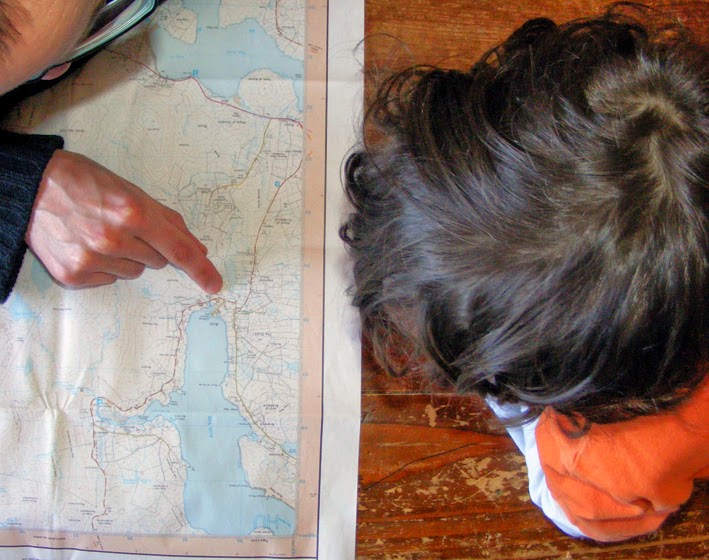 In preparation I packed us a quick picnic lunch, and when nursery finished our youngest led us to Westerwick, a little visited but very scenic area on the west side of Shetland.
This beach is about a twenty five minute drive from our house, and since we were trying to teach our youngest about map reading I had the OS map open on my lap. We missed the turn-off to Westerwick because I was too busy staring at a standing stone atop a hill in the distance (note to self: must return there for a closer inspection!). Poor navigating skills, that! We pulled over to the side of the road to turn around and another car came up behind us. A woman approached us, a tourist, who was a little bit lost trying to find her way to the creamy (the Shetland Cheese Factory in Skeld is the most northerly cheese producer). She asked if we were tourists and we said no, but with neither of us with Shetland accents and an OS map spread out on my lap I think she was a little bit sceptical! Nonetheless, we pointed her in the right direction and headed down the correct road to Westerwick.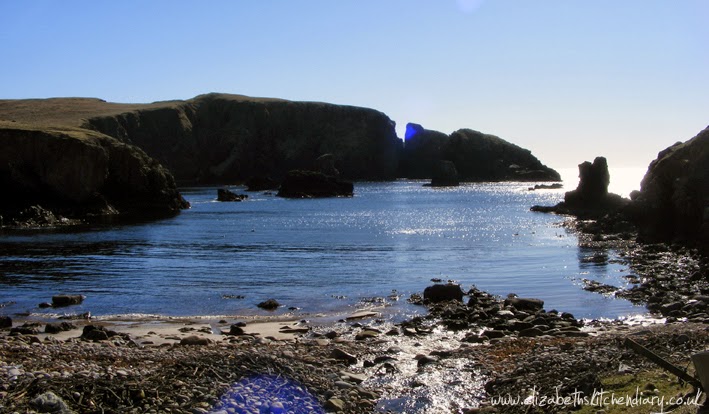 Westerwick displays some very dramatic sea stack and cliff scenery, and there are plenty of areas to explore on the easily accessible beach area. The tide was out so there were rock pools to explore, and nesting fulmars to watch. We sat and ate our picnic lunch in a sheltered area and the feeling of the hot sun on our faces was a very welcome change from the relentless winter gales we've experienced over the last few months. It was pure heaven!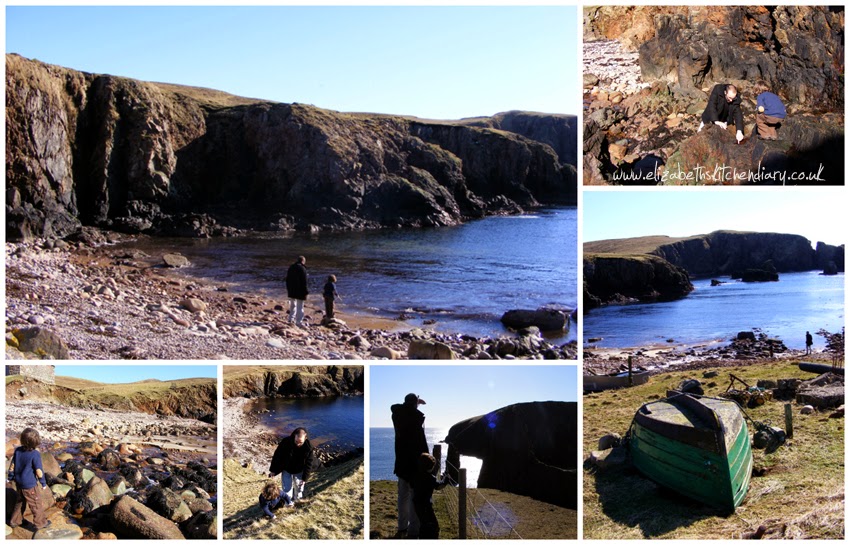 After our lunch we headed up the steep hill to our right to see what was on the other side (as you do!). We were speechless when we saw what was there – absolutely stunning sea stacks and a cloudless view overlooking the sparkling North Atlantic.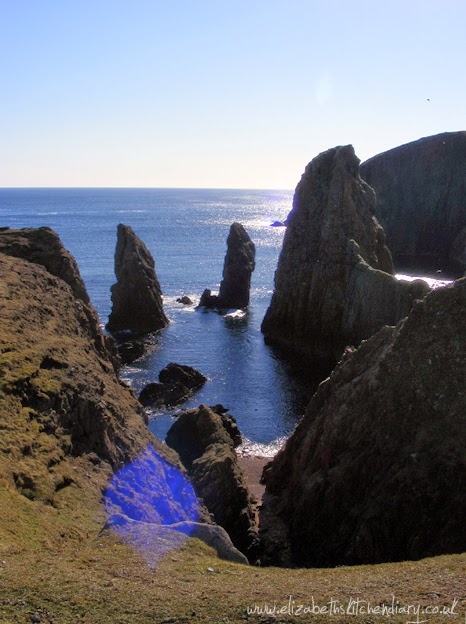 On the way back to the car we found a post with an Access Shetland sign on it indicating that this area was one of Walk Shetland's routes, namely the Silwick and Westerwick Circular. The whole walk is a 9 mile hike and should take around four hours, the Walk Shetland website says. I'd love to return one day, perhaps without a small child in tow. Small children near cliff edges gives me the heebie jeebies, even if the cliff top edges are fenced off!