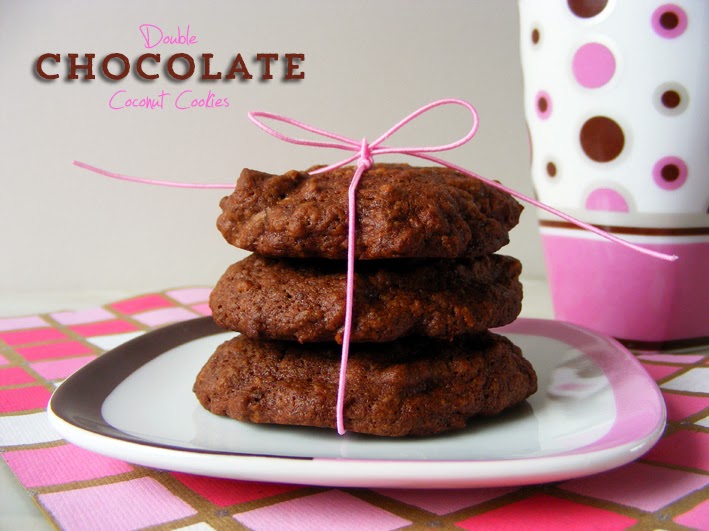 When school started up again last year after the October holidays I finally gave in to the children's requests to have packed lunches instead of school dinners. School dinners are expensive, working out to be approximately £100 per child per term. We have three children, so with all three having packed lunches that's a whopping £1200 per school year!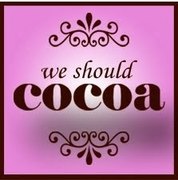 I'm pretty sure I can make three healthy packed lunches for a significantly lower price; lunches they'll actually eat. So, I picked up some nifty Bento boxes and now I can say I am fully into the swing of lunch making. My husband even gets one to take to work!
I'm always looking for sweet treat ideas for these packed lunches, and this week I took up Choclette's We Should Cocoa blogging challenge for this month, hosted by the lovely Laura over at I'd Much Rather Bake Than… This month's challenge is to combine chocolate with coconut.
I found a quick chocolate chip coconut biscuit recipe in my daughter's Cookery Book for Girls (2011) and massively adapted it to make these double chocolate coconut cookies. Recipes are only guidelines anyway, aren't they?
These cookies have a lovely chocolate base flecked with coconut encasing gooey chocolate chunks. The day you make them the outside has a nice sugary crunch while the inside is soft, but the following day the outside softens nicely. I may have eaten more than my fair share of them, but they did last for three school lunches, so that's ok. 🙂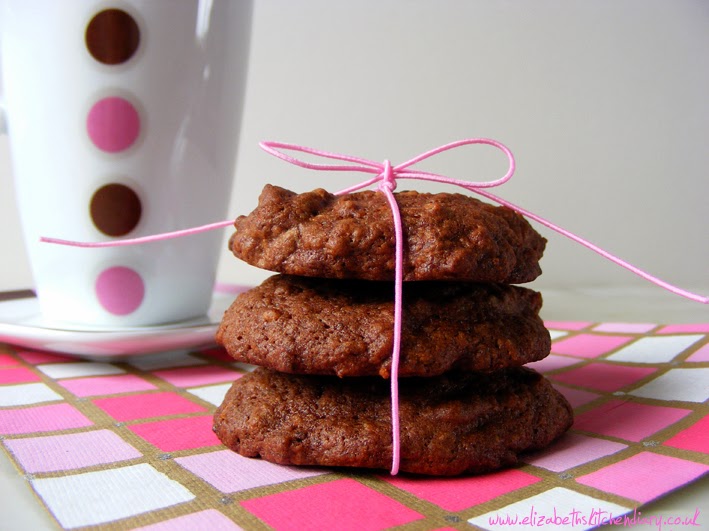 Double Chocolate Coconut Cookies
Chunks of dark chocolate and coconut encased in a chocolate cookie base. Ideal for lunch boxes!
Ingredients
75 grams unsalted butter
110 grams caster sugar
50 grams light brown muscovado sugar
1 egg
1 tsp vanilla extract
140 grams self-raising flour
1/2 tsp baking powder
30 grams cocoa powder
pinch of salt
2 tbsp full fat milk
150 grams plain chocolate, coarsely chopped
50 grams dessicated coconut
Instructions
1. Preheat oven to 180 C and line a baking sheet with baking paper or a silicone baking mat.
2. Cream together butter and sugars until very light and fluffy.
3. Add egg and vanilla extract, mixing well.
4. Sift in the flour, baking powder and salt and stir, with a wooden spoon until combined.
5. Add milk and mix further until ingredients are well incorporated.
6. Fold in chocolate and coconut.
7. Drop by the heaped teaspoonful onto the prepared baking sheet, leaving a 5 cm gap between each cookie.
8. Bake for 10-12 minutes, until set. Leave on the tray for a few minutes before transferring to a wire rack to cool completely.
Details
Prep time: Cook time: Total time: Yield: Makes 28