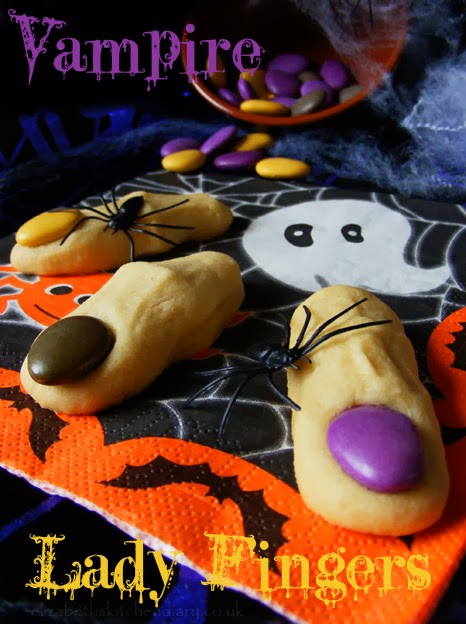 Halloween was A Big Thing where I grew up in rural Canada. During the entire month of October village gardens and windows would be adorned with Halloween and Autumn themed decorations. After dinner on Halloween, no matter what the weather, all the children in the village would go out trick-or-treating. It would take hours to visit every house in the village, dressed up in our home made costumes. We used to go out with empty pillow cases and we'd return with them full of treats and, on the odd occasion, a tin of tomato soup?!
My mother was a seamstress/doll-maker when I was growing up and I have to say that every year I had the most amazing costume. I remember being a Siamese cat once, a ballerina, Strawberry shortcake complete with big floppy hat and patchwork dress. There was the one year I was a rooster complete with a full feathered tail and a waddle. There was another year, when I was much older, where I made my own Grim Reaper costume and my mother, with her talented use of face paints, painted a very detailed skull on my face which was hidden deep in the depths of my hood. I made some of the smaller village children cry that year (I still feel a little guilty about that, but it was an awesome costume!)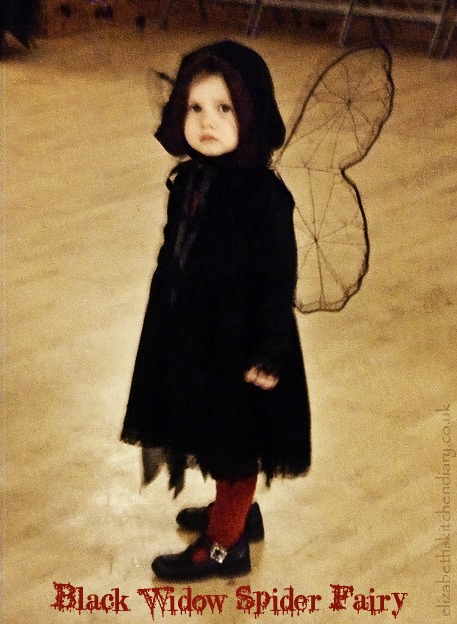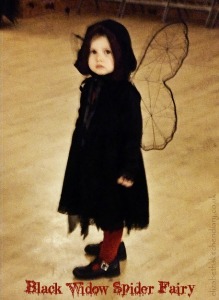 Halloween isn't as big a thing here in Shetland. I don't know if it is on the mainland of the UK but here in Shetland we only get 2 or 3 trick-or-treaters. There was one year we got 6 but I'm quite convinced it was the same lot of children in different costumes. No one (that I know) decorates their house up and there's no way any decorations could be put into the garden. They'd blow away immediately with the relentless Autumn gales!
However, there is a village party the weekend after Halloween with games that the children quite enjoy. I've noticed fewer and fewer hand made costumes as the years have gone on. Is this the same everywhere? One of my favourite costumes I've made my children was the black widow spider fairy costume pictured right. The dress is a black velour Victorian-inspired dress with lace at the collar and cuffs complete with bonnet and hand crocheted spiderweb wings. There's a red appliqué hourglass on the front.
Halloween is one of my favourite times of year. I always dress up for it myself, with my great handmade cloak and my own design hand-embroidered steampunk costume. It's the only time of the year I can get away with it!
Halloween themed foods are always a hit in our house too. Last year I blogged about pizza dough 'bones' with 'blood' sauce to dip them in, 'Ghoulash' bookmarked from a fab blog I follow, some decorated monster fairy cakes, spider cookies and the pièce de résistance: gingerbread mummies and Yorkshire terriers!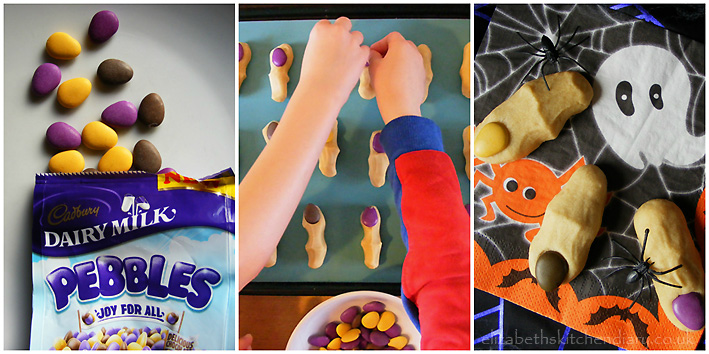 I, along with 249 other Mumsnetters, have recently been sent a package of a new treat by Cadbury Dairy Milk: Pebbles to play with and use to decorate a home bake. We were asked to upload our photographs to Mumsnet where Cadbury will be choosing a winner for a £250 John Lewis voucher.
Cadbury says, "Cadbury Dairy Milk Pebbles are a lovely new addition to the Cadbury sharing range and we're really excited to launch another great bitesize bag. They are a fun, tasty, colourful new treat designed for everyone to share and enjoy."
To be honest, much of the bag was smashed by the time we got our sample so that made it slightly trickier to come up with an interesting decorating idea. The pebbles are chocolate flattened egg shapes with a crispy sugar shell, a bit like flat oval shaped Smarties in naturally coloured purple, brown and yellow. They look a little bit like fingernails, dragon scales or flower petals. I wanted to try something simple that my children could make by themselves and I remembered the basic 1-2-3 cookie recipe (1 part sugar, 2 parts butter, 3 parts flour) and an idea was born: vampire lady fingers!
At first I didn't think the Pebbles coped well with being baked as the sugar coating started to bubble and crack on some of them, but as the biscuits cooled the bubbling disappeared. The flavour of the chocolate is what you would expect from Cadbury Dairy Milk and I like the fact that the colours aren't artificial. I was a little disappointed that there were only three colours in the packet though, but they are nice shades.
The wonderful Alphabakes food blogging challenge co-hosted by Ros at The More Than Occasional Baker and Caroline at Caroline Makes… asks us to make and share our recipes with an ingredient or title with a specific letter in it. This month that letter is 'C' so I am sharing this recipe over at Ros' blog, who is hosting this month, as one of the main ingredients in these vampire lady fingers is Cadbury Dairy Milk Pebbles!
I'm also sharing this post with Ethan's Escapades: Small Steps Amazing Achievements because my younger two children demonstrated excellent teamwork while making these biscuits.
I've also shared this recipe with Treat Petite, a new blogging challenge on the block co-hosted by Kat at The Baking Explorer and Stuart over at Cakeyboi. This month's theme over at Cakeyboi is Halloween and these little vampire lady fingers fit the bill perfectly!
Happy Halloween!
Vampire Lady's Fingers
A simple and cute treat your children can make for Halloween!
Ingredients
100 grams caster sugar
200 grams salted butter
300 grams plain flour
1 tsp vanilla
100 grams Cadbury Dairy Milk Pebbles
Instructions
1. Preheat oven to 170 C
2. Using your hands blend together the sugar, butter, flour and vanilla until a soft dough forms.
3. Pinch off 15 gram balls of dough and roll into two inch long sausage shapes.
4. Squeeze the dough slightly so that the insides of your fingers leave marks on the dough and 'knuckles' form from the dough that squeezes out between your fingers.
5. Place on a lightly greased (or lined) baking tray and press one Cadbury Dairy Milk Pebble onto the end of each finger.
6. Bake for 15 minutes or until the bottom of the cookie is very light golden.
7. Transfer to a wire rack to cool completely before eating.
Details
Prep time: Cook time: Total time: Yield: Makes 3 dozen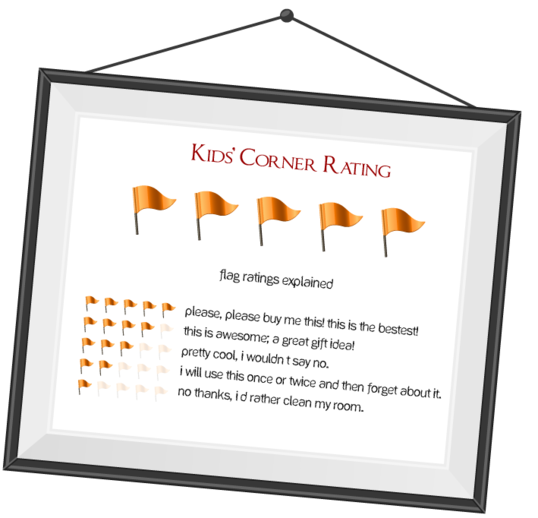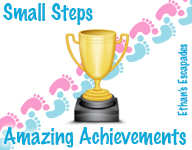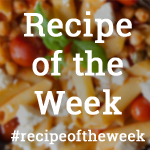 Elizabeth's Kitchen Diary received a complimentary bag of Cadbury Dairy Milk Pebbles for product testing. All opinions are my own and I was not required to write a positive review.