Jazz up your baked jacket potatoes with some crispy smoked bacon and soured cream.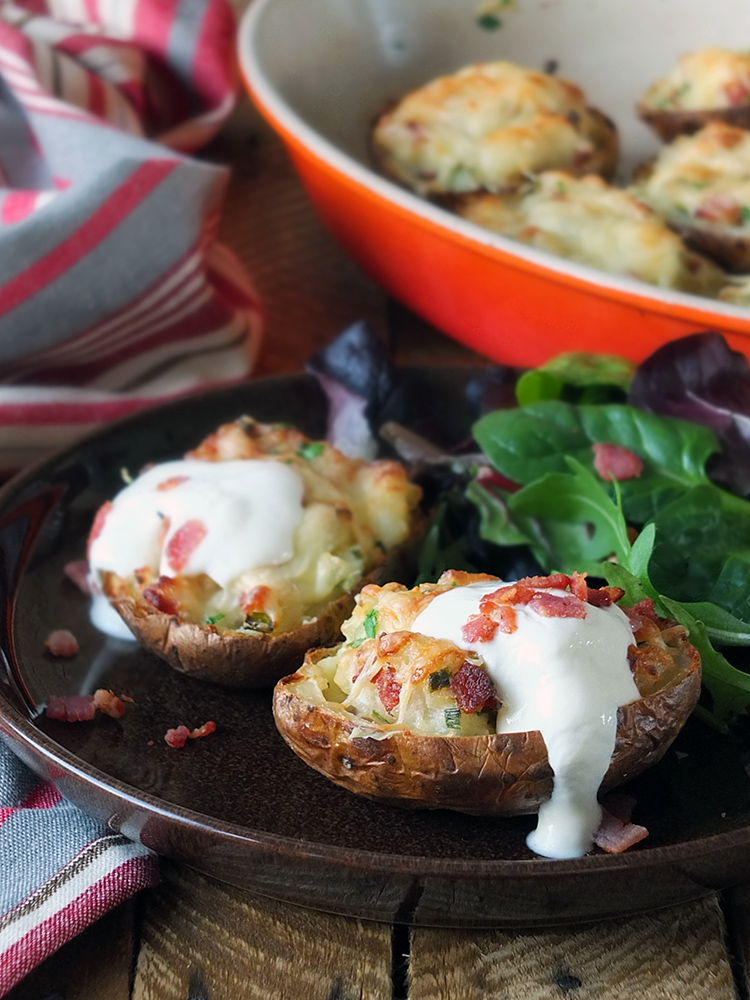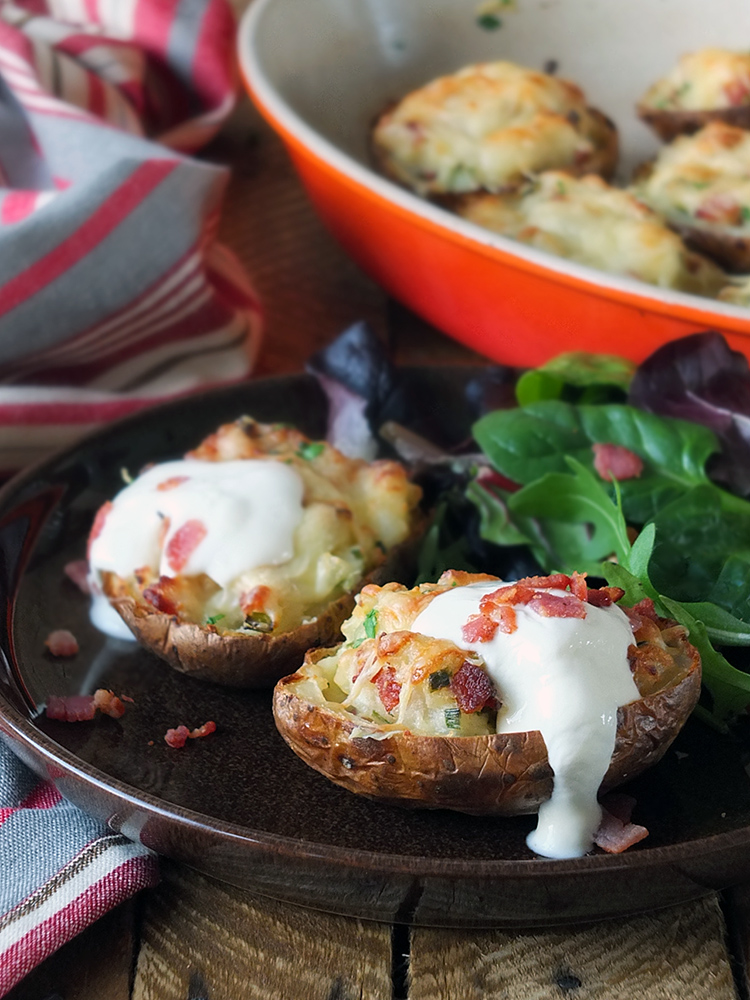 It wasn't until I went to university that I ever tried a baked potato. Why this simple meal wasn't part of our childhood diet, I don't know, but I tell you I fell in love with that humble baked jacket potato when I discovered it at uni. Soured cream and chives were my preferred toppings way back when.
Now, fast forward two (and a half!) decades, and I'm living in Scotland where, (and seriously, why was this not a thing in Canada), I discovered the wonderful world of baked jacket potatoes with hot baked beans and plenty of grated cheddar cheese. My first taste of this would have been at a little corner-cafe called Tatties & Point in Lerwick which used to be open until three in the morning. Those late-night baked potatoes with beans and cheese saved me from many a hangover, I think, after a night out partying in my younger years.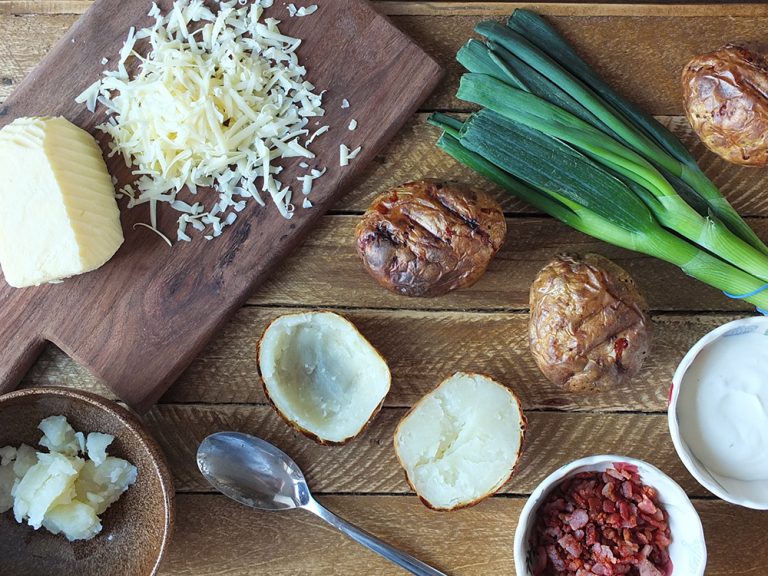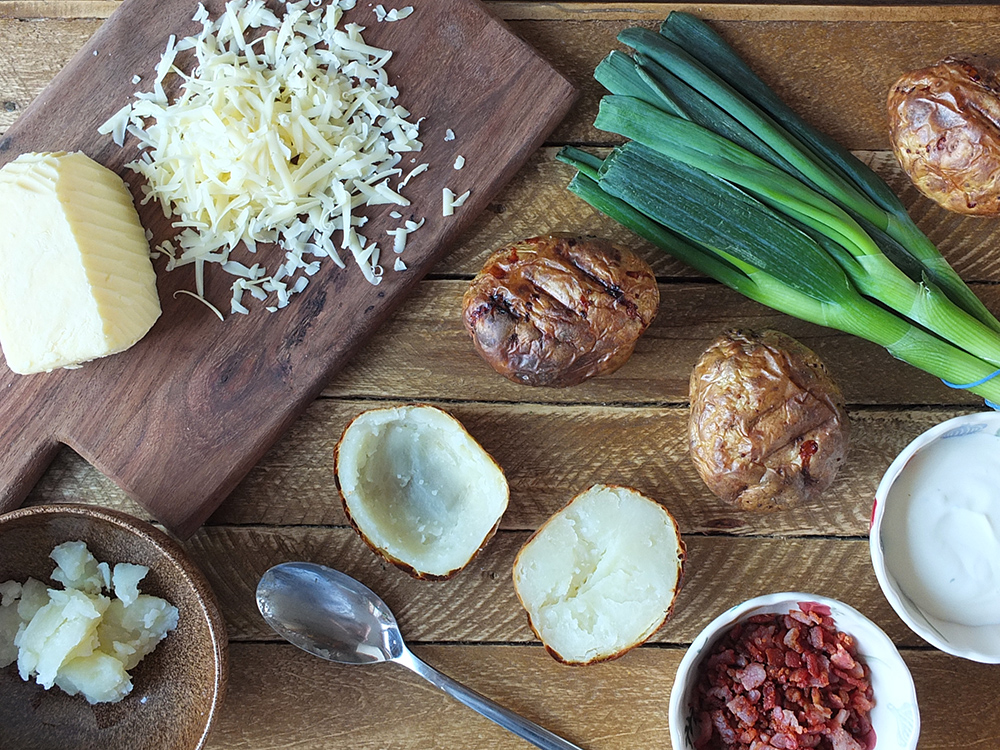 Now, baked potatoes with beans and cheese make a regular appearance in our menu plan. The kids love them, and they're effortless to make.
When I make baked jacket potatoes I sometimes bake twice as many as I need as it seems a waste to have the oven on for that long for four or five potatoes. That way, the following day's evening meal is already half prepped. I usually slice up the cold potatoes and fry them until crispy around the edges with black mustard seeds, cumin seeds and loads of butter (serve with plain natural yoghurt or soured cream); a jazzed up version of the home fries I used to devour at the long since closed Vi's Restaurant in Whycocomagh, Nova Scotia.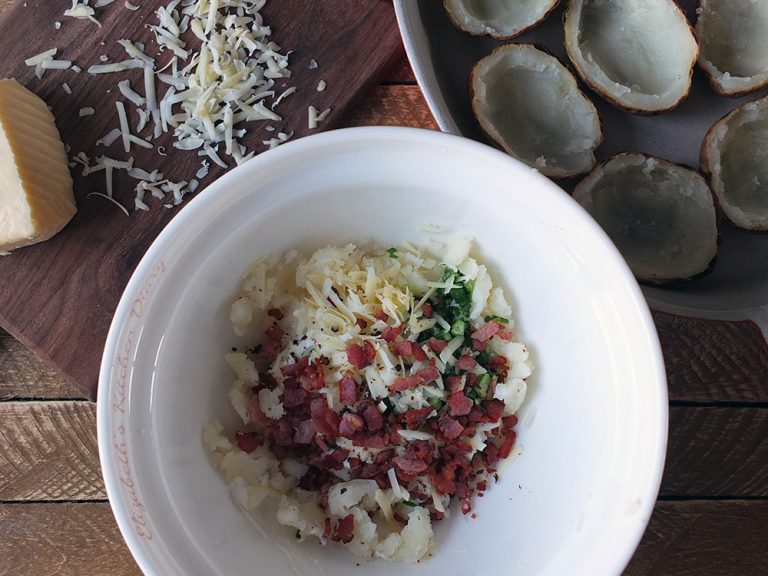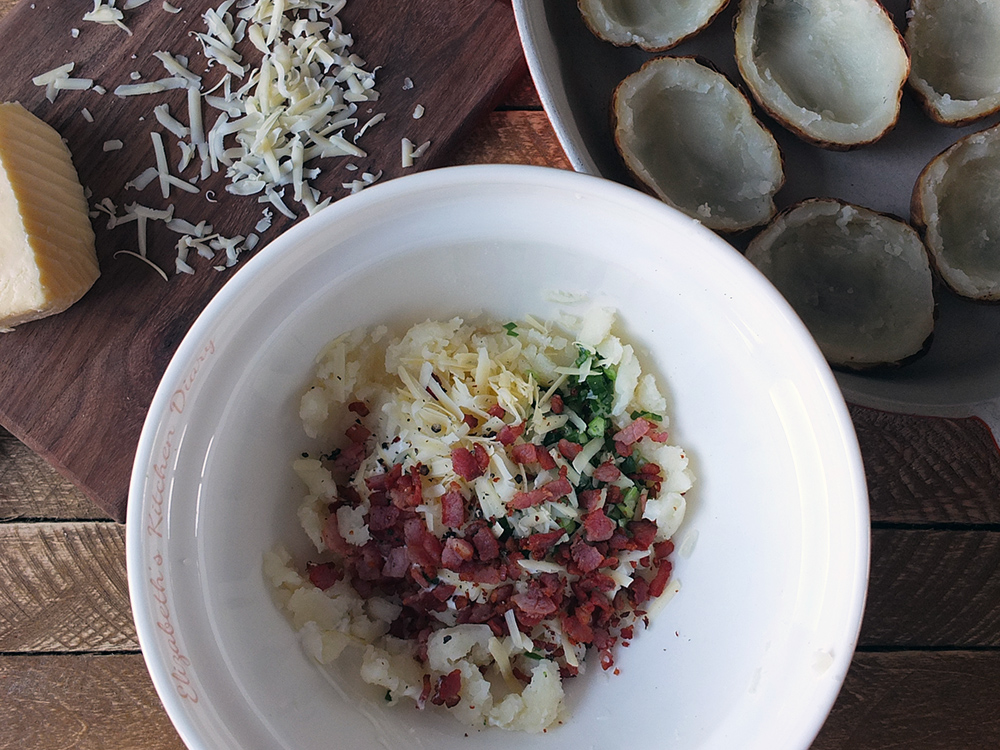 Baked jacket potatoes can be as easy as just washing the potato, poking a few holes in it with the tines of a fork and baking in the centre of the oven for an hour or so, but I like to coat mine with a thin layer of solid vegetable fat first, and sprinkle liberally with sea salt flakes.
I think the fat and the salt gives the skin a gorgeous flavour and texture, so when you're done eating the filling you can use your fingers to pick up the remaining potato skin and scoff, baked bean juices dripping. Most of the goodness of a baked potato is in the skin anyway, didn't you know.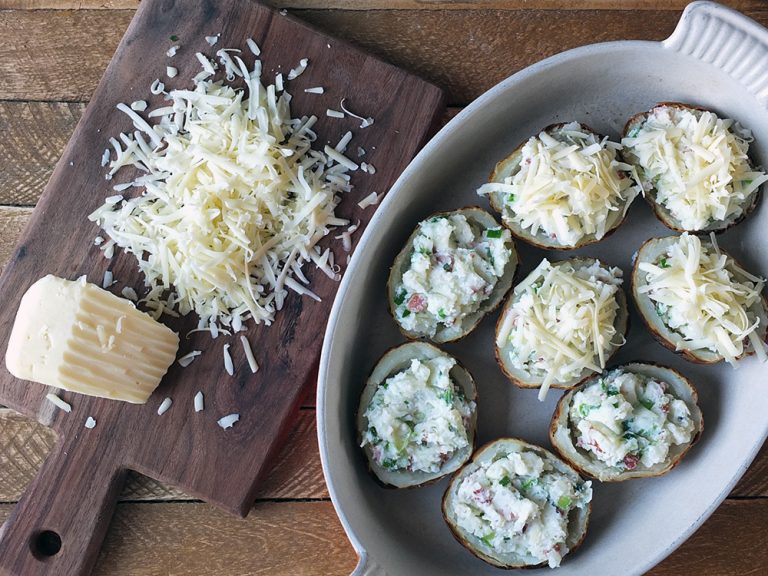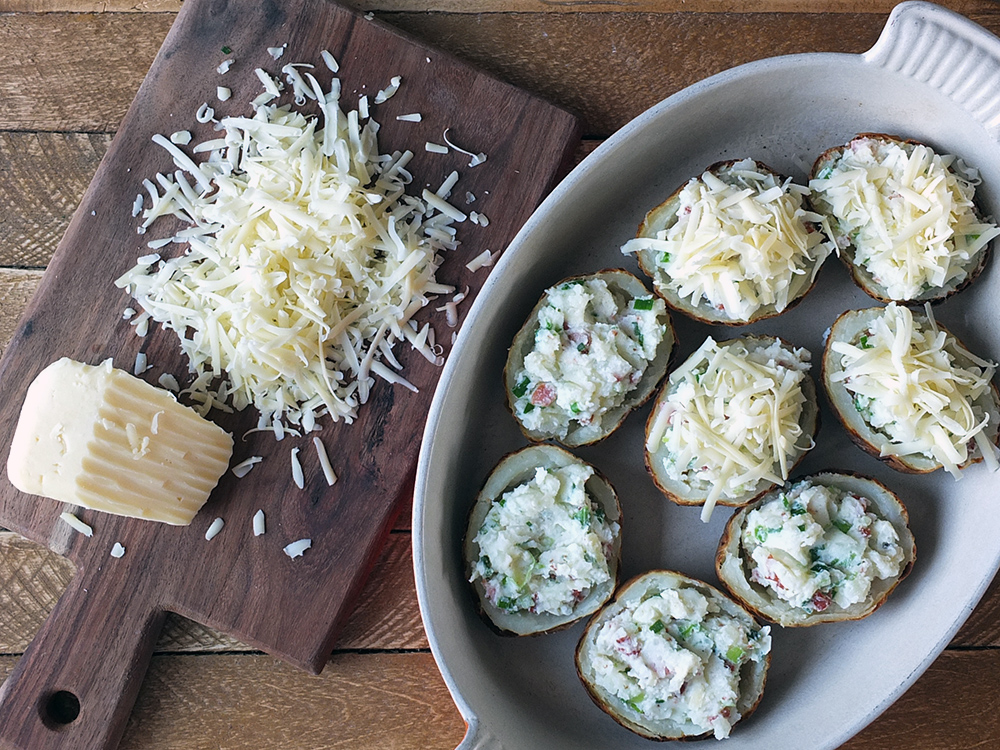 We did Valentine's Day this year. My husband, bless his cotton socks, isn't usually a Valentine's Day sorta guy, but this year he went all out. He made a homemade New York cheesecake (Nigella Lawson's recipe, which I ate for breakfast for the three days after Valentine's Day too!), and he made the most delicious steak (he's designated steak-cooker in our house as he always does such a fabulous job), and served it with sauteed Tenderstem broccoli and, at my suggestion, some twice-baked potatoes with bacon and soured cream, made with leftover jacket potatoes from the day before.
They were so good that I had to make the recipe again to photograph and share with you.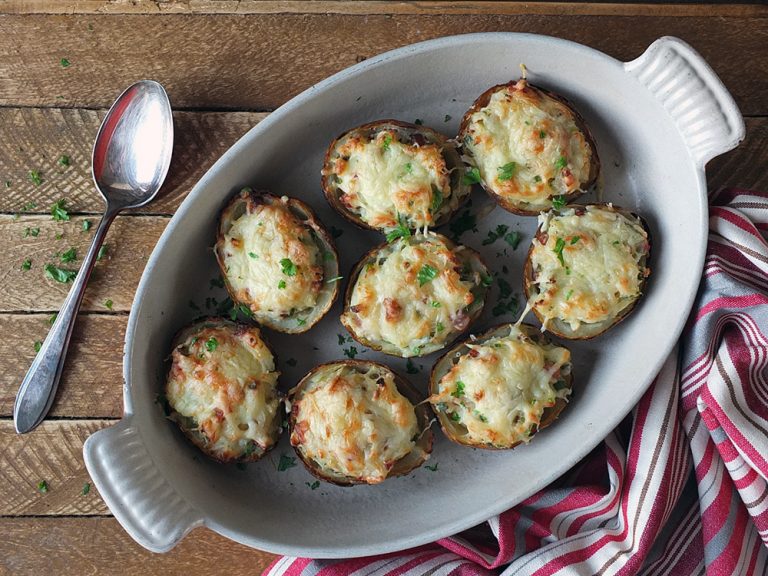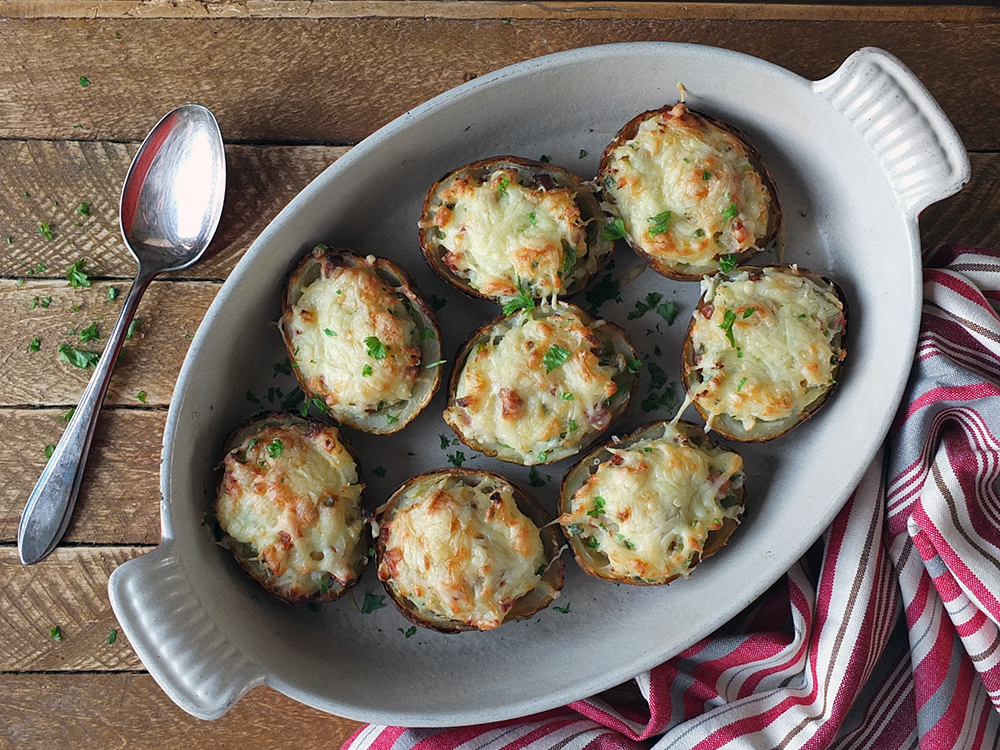 To make these delicious twice-baked potatoes (and I've included the recipe ingredients for smallish sized potatoes – scale up depending on what size spuds you've got), simply halve your baked potatoes lengthwise, scoop out the filling leaving a 1/4 inch margin around the edge, mix in your crispy bacon, soured cream, a little cheddar and some chopped spring onion (add butter too, if you want), top with more cheddar cheese and bake in the centre of the oven until golden and crispy.
Easy peasy! Serve with extra soured cream and crispy bacon bits on the side.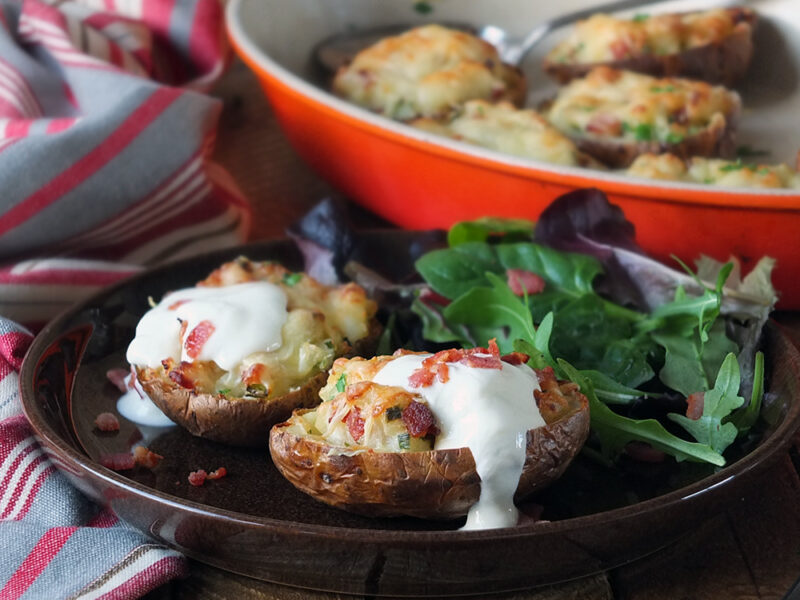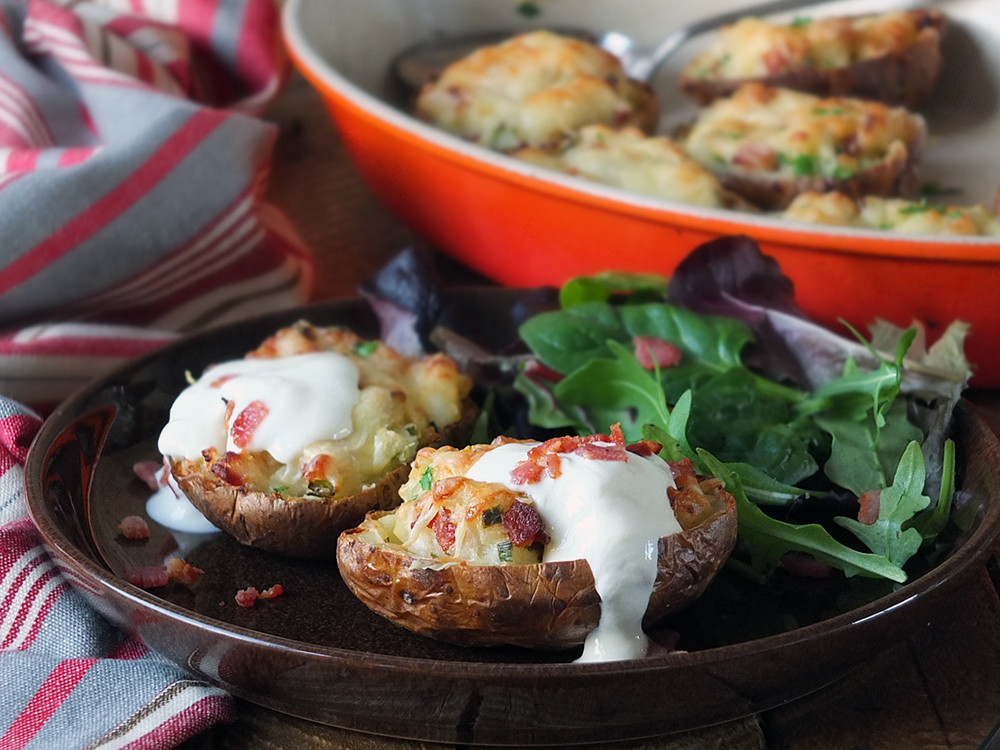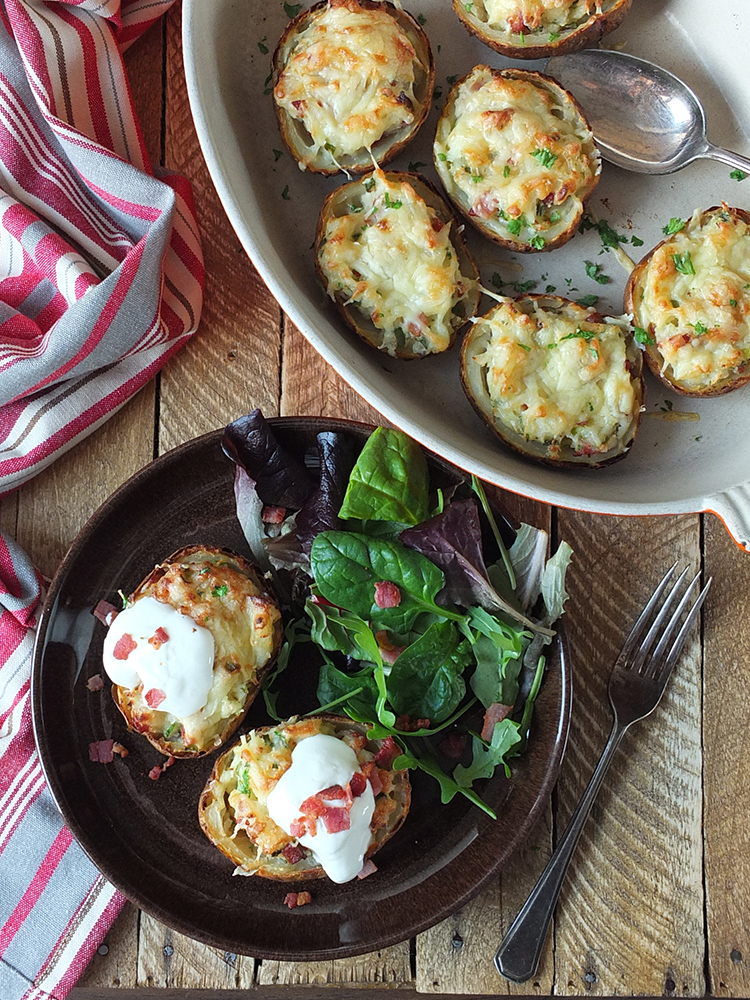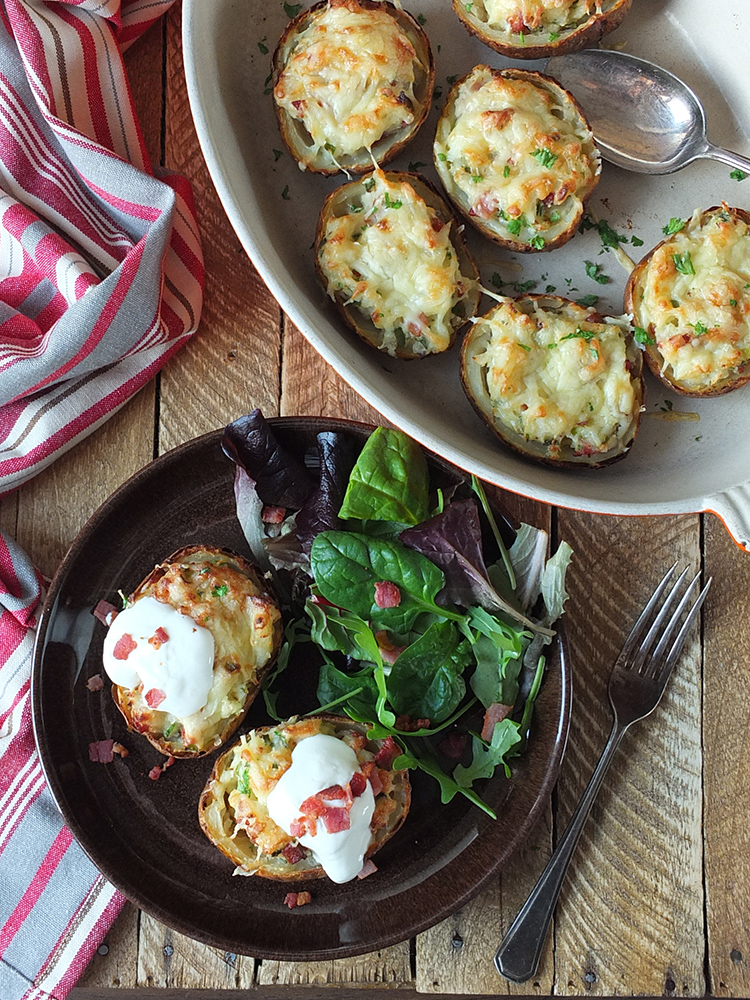 All in all, I think you'll really like these twice-baked potatoes. I confess, they taste good freshly baked but they're also not bad cold, straight from the fridge, with a little bowlful of soured cream sprinkled with bacon bits on the side. No fork needed.
MORE RECIPES FOR TWICE-BAKED POTATOES
If this recipe isn't quite what you're looking for you could try Rebecca's Welsh Rarebit Loaded Potatoes with Crispy Leeks, or her Loaded Potato Skins. Kavey has a delicious Cheese & Bacon Stuffed Potatoes recipe while Helen's blogged a Turkey, Ham & Cheese Stuffed Twice Baked Potatoes recipe.
What toppings do you like on your baked potatoes? Do you twice-bake yours? Let me know in the comments!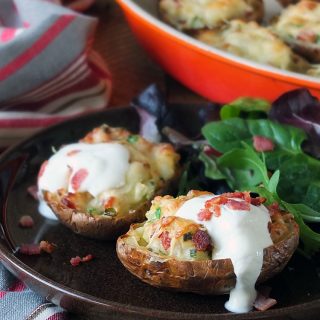 Twice-baked Potatoes with Bacon & Soured Cream
Jazz up your baked jacket potatoes with some crispy smoked bacon and soured cream. Perfect with steak and sauteed or steamed greens.
Print
Rate
Ingredients
for the twice-baked potatoes
Affiliate Links
This recipe card may contain affiliate ingredient and equipment links. As an Amazon Associate I earn from qualifying purchases.
Instructions
Preheat oven to 200 C/ 180 C fan.

Using the tines of a fork, poke holes in the baking potatoes. Rub a thin layer of vegetable fat all over the outside of the potato and spinkle with sea salt on all sides.

Bake directly on the rack in centre of the oven for 45-60 minutes, depending on the size of your potatoes. They will feel soft to the touch when you squeeze them.

Leave to cool slightly while you prepare the remaining ingredients.

Heat a non-stick frying pan over a medium-high heat and dry fry the bacon for 5-8 minutes until crispy. Drain on paper towel.

Halve each cooled baked potato lengthwise and carefully scoop out the insides into a bowl, leaving a 1/4 inch margin next to the skin.

Place the emptied potato skins onto a baking tray or casserole dish.

Mash the scooped out potatoes and stir in the butter, soured cream, 2/3 of the crispy bacon, 2 tbsp of the grated cheddar and the chopped spring onion. Season well to taste.

Spoon the mixture evenly back into the potato skins and top with extra grated cheddar.

Bake in the centre of the oven for 25-30 minutes, until heated through and the cheese is golden and bubbly.

Serve with extra soured cream and the remaining bacon.
Notes
Food waste prevention tip #1: bake twice as many potatoes as you need one night and save the other half for twice-baked potatoes for the following day.
Food waste prevention tip #2: You can freeze leftover bacon and cook it from frozen. Simply chop off what you need from the frozen bacon and fry. Bacon will keep up for several months in the freezer.
Food waste prevention tip #3: Grated cheddar cheese can be frozen too. Use your frozen cheese in this recipe.
Nutrition
Calories:
224
kcal
|
Carbohydrates:
2
g
|
Protein:
12
g
|
Fat:
19
g
|
Saturated Fat:
7
g
|
Polyunsaturated Fat:
1
g
|
Monounsaturated Fat:
6
g
|
Cholesterol:
41
mg
|
Sodium:
710
mg
|
Potassium:
203
mg
|
Fiber:
0.3
g
|
Sugar:
0.2
g
|
Vitamin A:
550
IU
|
Vitamin C:
8.3
mg
|
Calcium:
80
mg
|
Iron:
0.7
mg
Environmental Information
[amazon_link asins='B0039ULN4A,B074TRBN73′ template='ProductCarousel' store='elizskitcdiar-21′ marketplace='UK' link_id='9937f42e-148f-11e8-aa14-9144108d45b6′]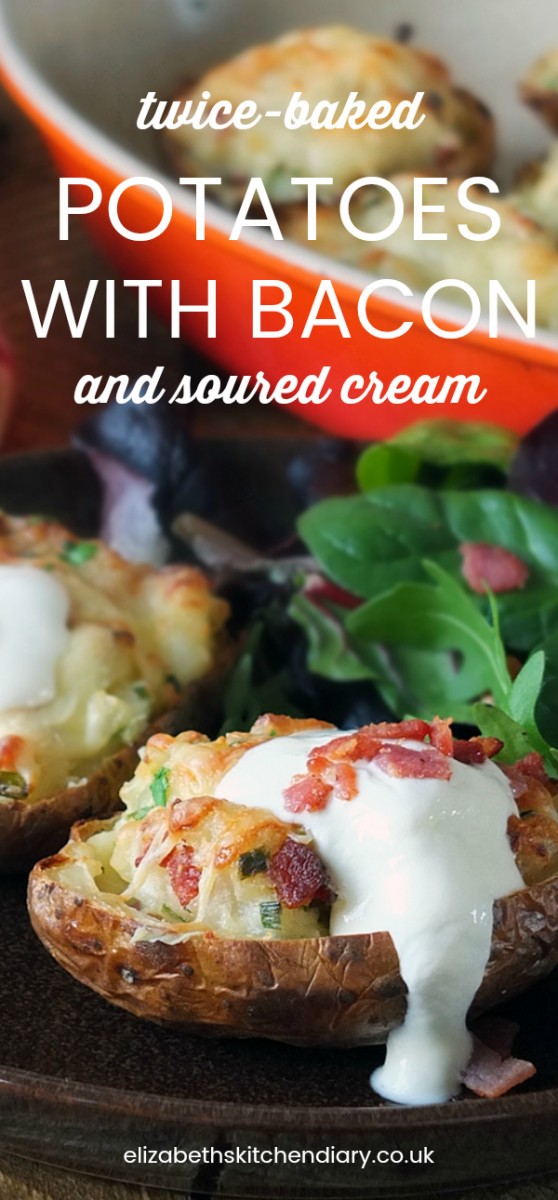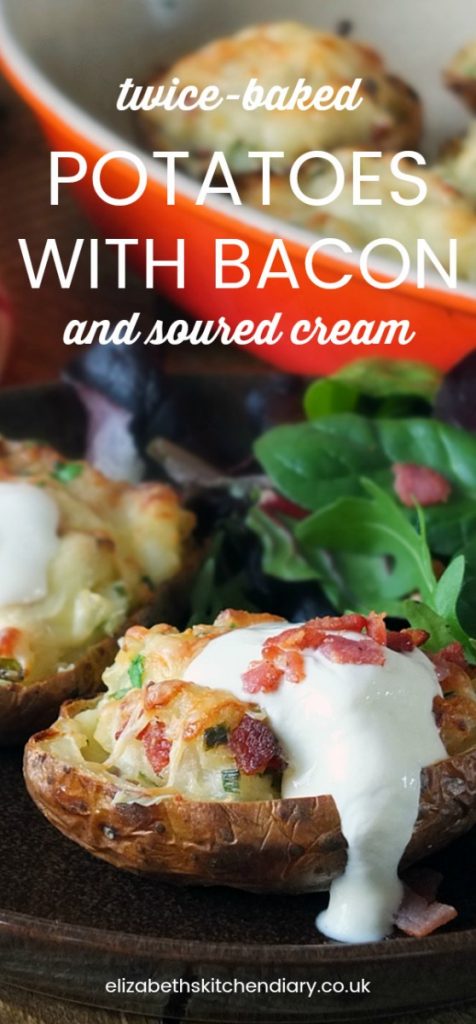 [color-box]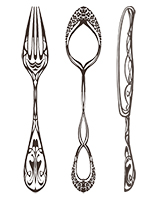 Have you made this recipe?
Take a photo and tag @tangoraindrop or use the hashtag #elizabethskitchendiary and share on Instagram and Twitter. It would make my day to see your creations!
[/color-box]