A family-friendly chilli recipe packed full of flavour and plant protein.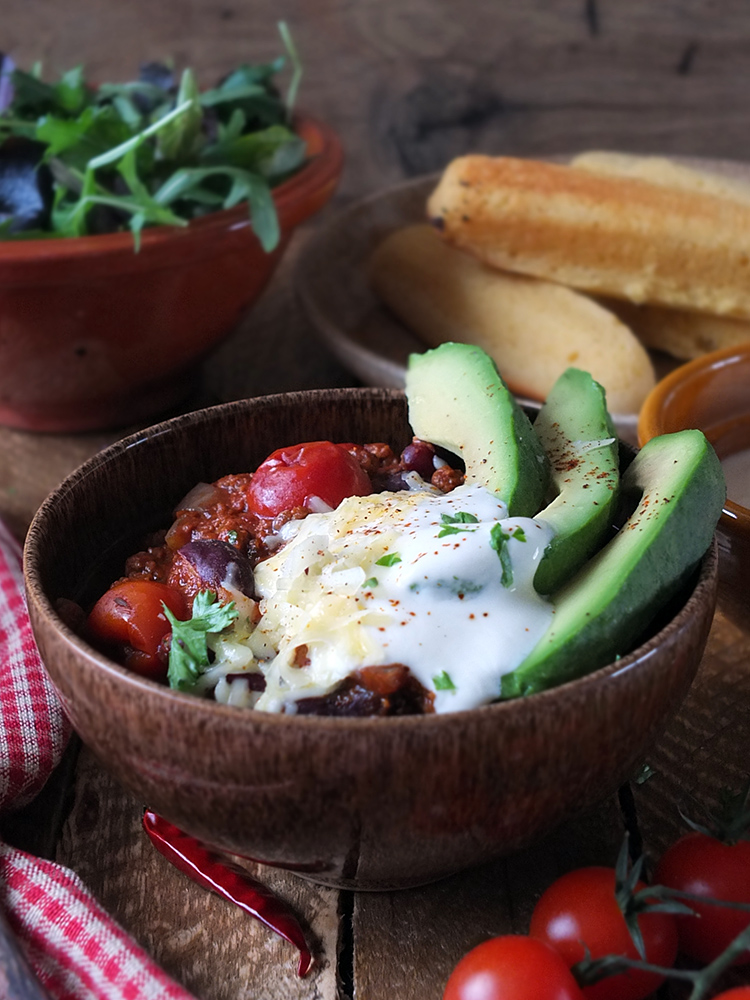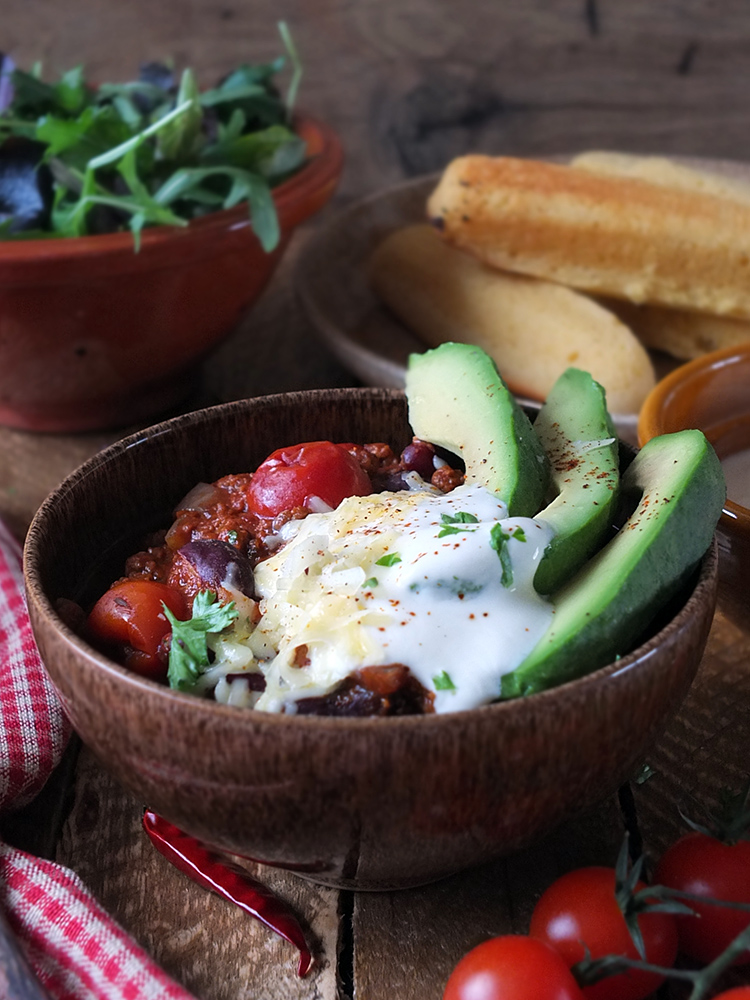 As I was wandering through the supermarket the other day (mostly just trying to get my Fitbit step count up since the inclement weather outside wasn't amenable to adventuring) I spotted a bag of frozen Quorn mince in the freezer section on offer, for just over £1. In all honesty, I was eyeing up the Ben & Jerry's ice cream (also on offer) next to it, so it was completely by accident I rediscovered Quorn again that day.
I realised, then, it had been many years since I last cooked with Quorn. I used to work with it a lot, over a decade ago, but its fallen by the wayside with my cooking for some reason. I was resolved to experiment, and I came up with this rather scrummy quick and easy loaded vegetarian chilli recipe.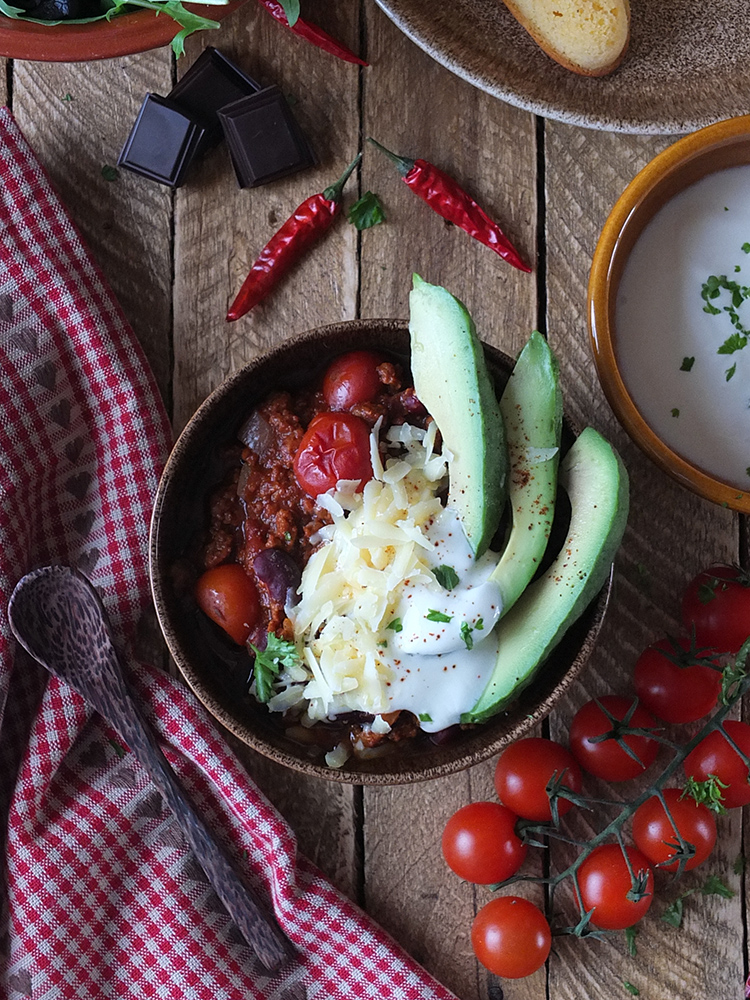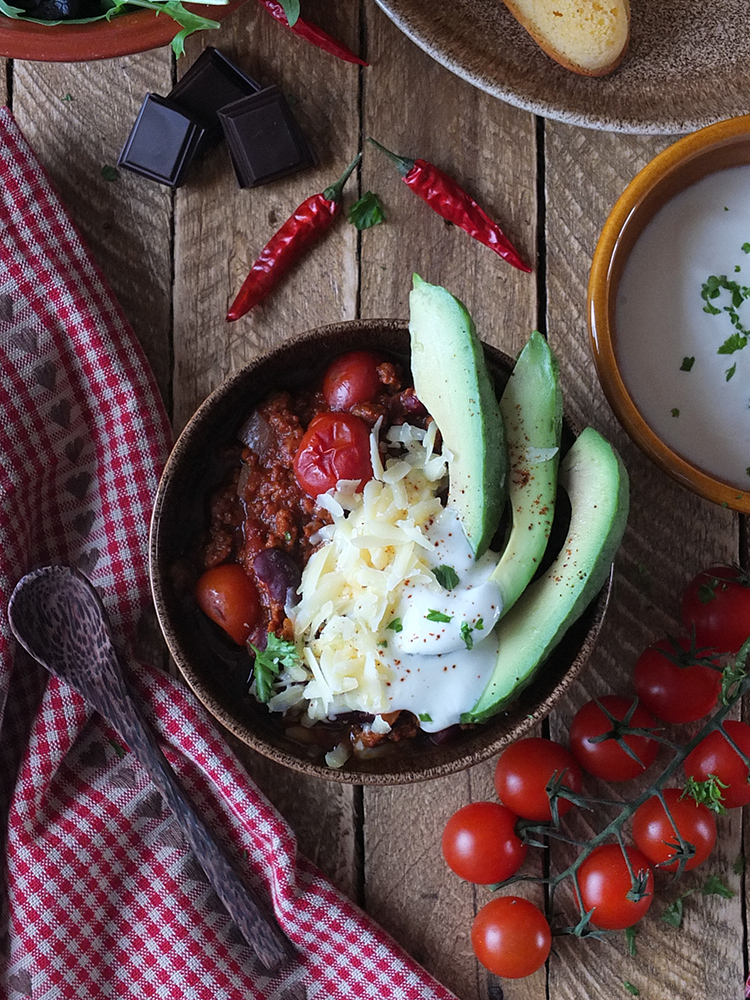 The recipe is based on a slow cooker lamb chilli with pasilla chillies I make. I love pasilla chillies – they're deliciously warming and add such a wonderful depth of flavour without the heat of usual red chillies.
The heat from this recipe comes from the warming chilli pepper, whole cumin seeds and a couple of cinnamon sticks. It's not at all spicy, just deliciously warming. If you can't find pasilla chillies, use a small red chilli, seeds removed, instead, or omit it entirely.
Now, I like my chilli loaded with all sorts of ingredients: sliced avocado, soured cream, mature cheddar cheese and a generous sprinkling of hot chilli powder. I prefer not to have mine with rice or baked potatoes, opting for a bowlful with either tortilla chips or cornbread on the side.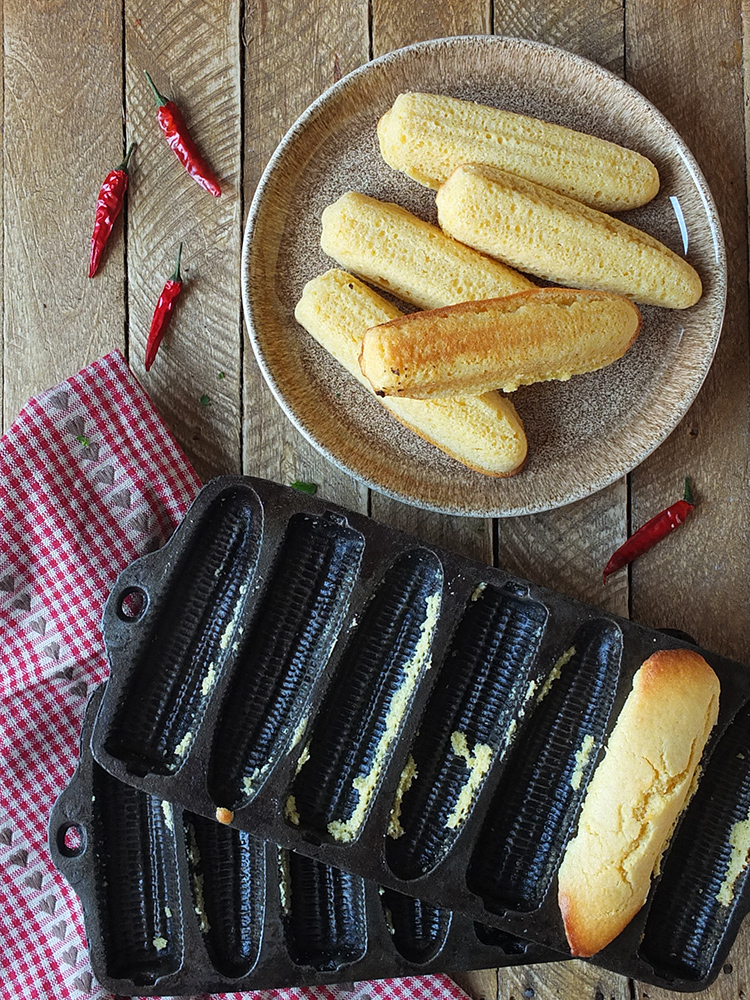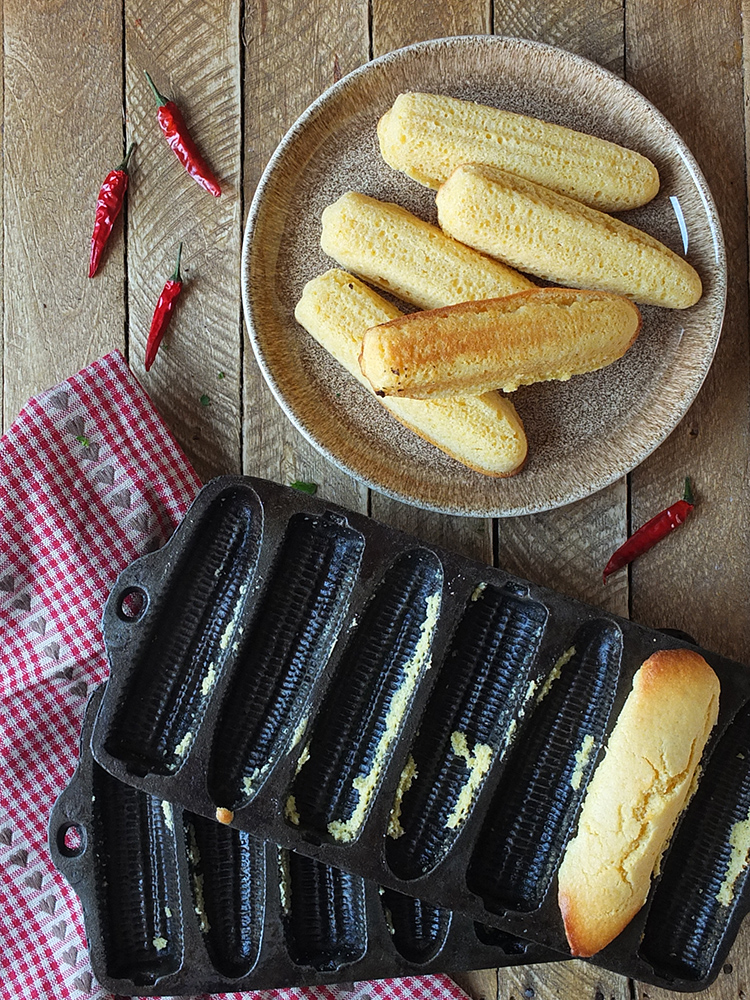 I'd also realised that it had been years since I last made Nigella Lawson's cornbread-on-the-cob recipe; a recipe that used to be one of my eldest's favourite meals when he was little (he'll be 18 on his next birthday!). The recipe is from her book Nigella Bites, from 2001.
It was in 2001 when my firstborn celebrated his first birthday in California; Napa, to be specific. While browsing a thrift store I stumbled upon two cast iron corn moulds. I have always had a fondness for cast iron, but I confess I had no idea what these corn moulds were for. I bought them anyway and took them home to Shetland hoping to find a use for them.
I bought a copy of Nigella's cookery book that year, and imagine my surprise when I discovered she had a recipe for cornbread-on-the-cob cooked in these very moulds! That's what they were for!
I've never seen them for sale in the UK, but I have found the online US seller Bayou Classic who will deliver a 12″ Cast Iron Cornbread Pan at a very reasonable price to the UK.
Cornbread-on-the-cob is a fabulous accompaniment to this vegetarian chilli recipe, I think.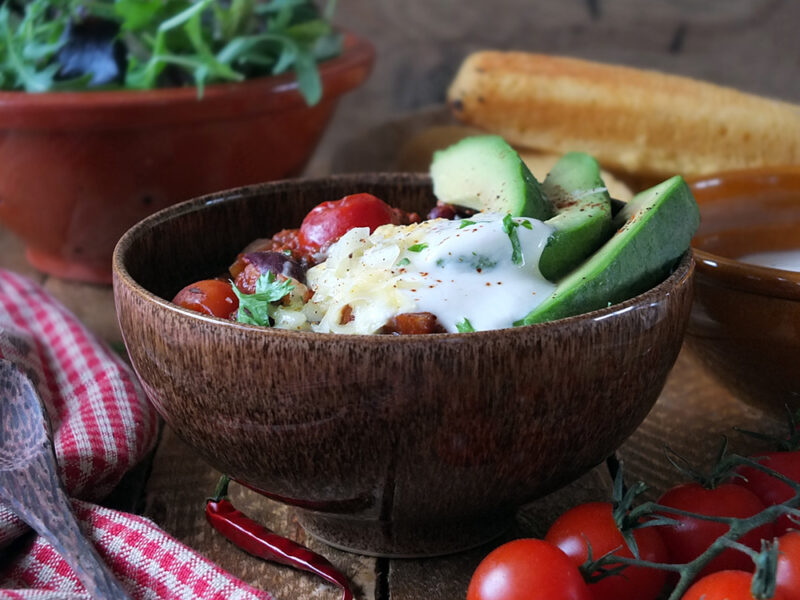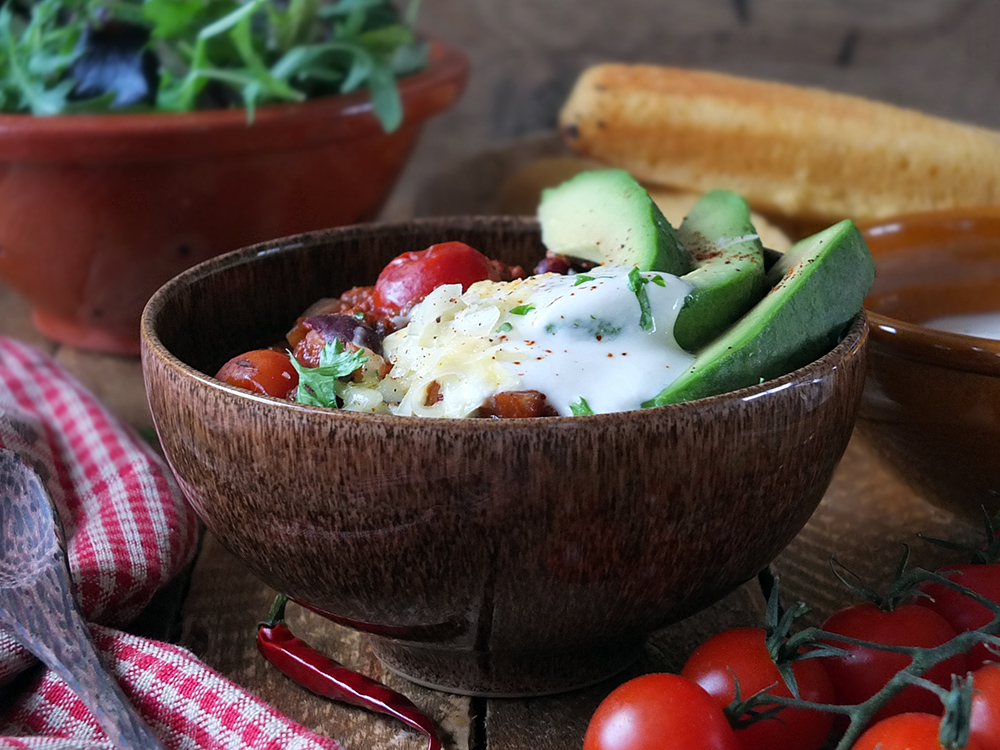 VEGETARIAN CHILLI RECIPES
If you're looking for vegetarian chilli inspiration (and my recipe just isn't quite what you're after) you might also like Jacqueline's Easy Vegan Chilli Bean Mince Wraps or her Vegan 3-Bean Chocolate Chilli.  Jacqueline blogs over at Tinned Tomatoes and she's been blogging vegetarian recipes since 2007, so she knows her stuff. Alternatively, you might like Bintu's Slow Cooker Three Bean Chilli. Emily over at Recipes & Reviews loves her vegetarian chillies – she's got Vegan Tacos with Homemade Mushroom & Bean Mince, Vegan Bean Chilli and  Vegetarian Quorn Chilli with Spicy Guacamole and Eggs.
How do you like to top your chillies? Are you a fiery chilli sort of person who likes to cool it down with some soured cream, or do you prefer a milder version? Let me know in the comments!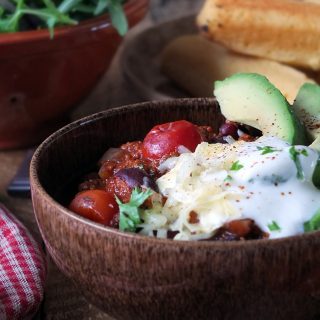 Quick & Easy Loaded Vegetarian Chilli
This quick and easy loaded vegetarian chilli recipe is packed full of flavour and plant protein. Its heat comes from gentle warming spices and pasilla peppers instead of hot chillies, so it's perfect for children too. Ready in 30 minutes!
Print
Rate
Ingredients
suggested toppings & accompaniments
Affiliate Links
This recipe card may contain affiliate ingredient and equipment links. As an Amazon Associate I earn from qualifying purchases.
Instructions
Heat butter in a large pan over a medium-high heat and saute the onion and garlic until it begins to soften.

Add the cumin seeds and cook for a further minute to toast them.

Add the Quorn, tomato puree, tinned tomatoes, vegetable stock, rehydrated pasilla chilli, paprika and cinnamon sticks. Stir well to combine, turn the heat down to medium, pop the lid on and leave to simmer for 15-20 minutes.

Add the chocolate, drained kidney beans and chopped parsley. Season well to taste with salt and pepper.

Serve with all your favourite toppings.
Notes
Food waste prevention tip: freeze leftovers for a quick midweek meal another night.
Environmental Information
[amazon_link asins='B000BTYL14,B0077B5L8Q' template='ProductCarousel' store='elizskitcdiar-21′ marketplace='UK' link_id='4a059e26-13c4-11e8-8356-09eaa1a09f10′]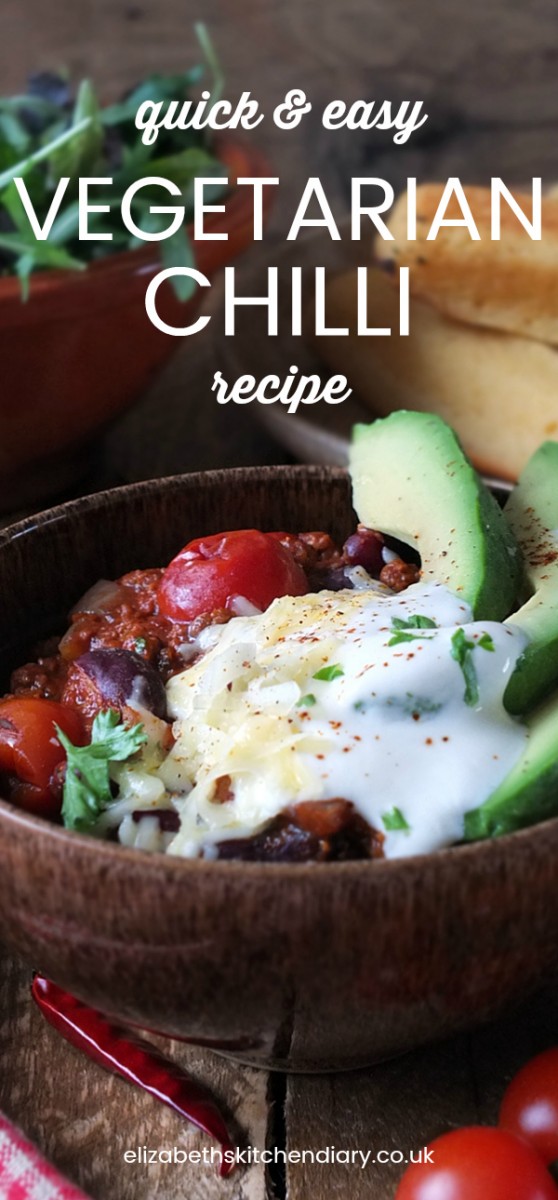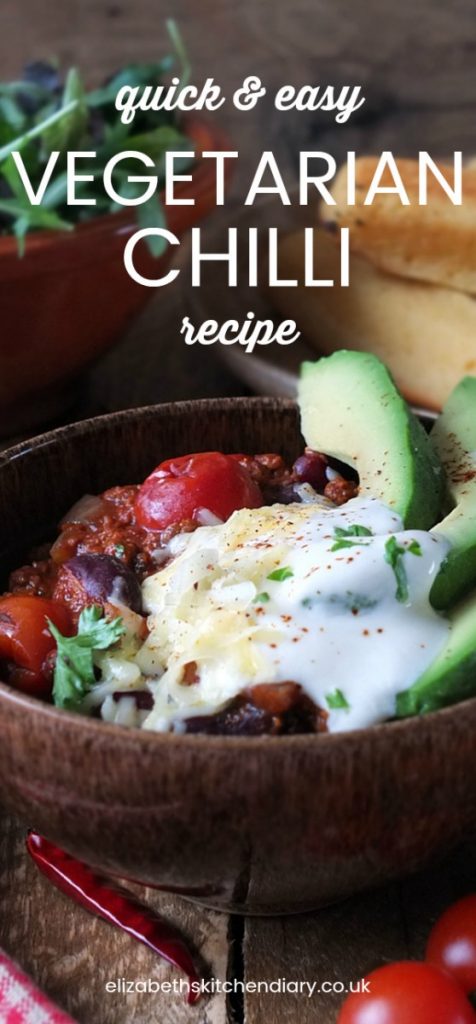 Links in orange are Amazon affiliate links, and if you click through to Amazon and make any subsequent purchase within the next 24 hours we will earn a small commission. 
[color-box]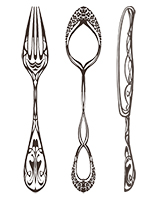 Have you made this recipe?
Take a photo and tag @tangoraindrop or use the hashtag #elizabethskitchendiary and share on Instagram and Twitter. It would make my day to see your creations!
[/color-box]