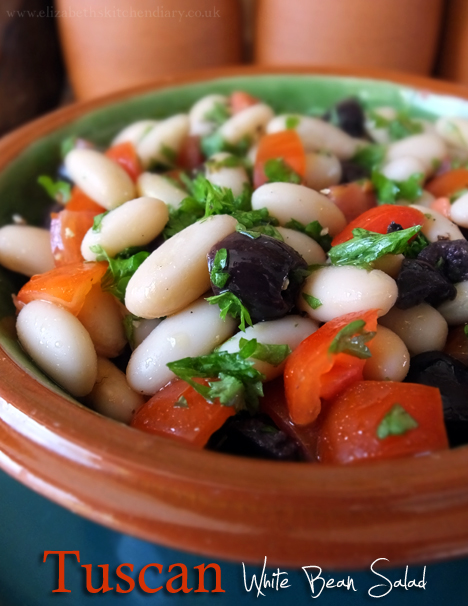 I've only ever been to Italy once; back when I was younger and thinner. I spent a whirlwind of a weekend on the island of Sardinia at an all expenses paid car launch (I didn't even have a driving license back then!). There was a red carpet laid out upon our arrival on a private jet from London, strawberries stacked in a tower of ice, freely flowing champagne, a belly dancer, beautiful Sardinian waiters and so much delicious food! The sky rained droplets of mud made from sand blown up from the Sahara.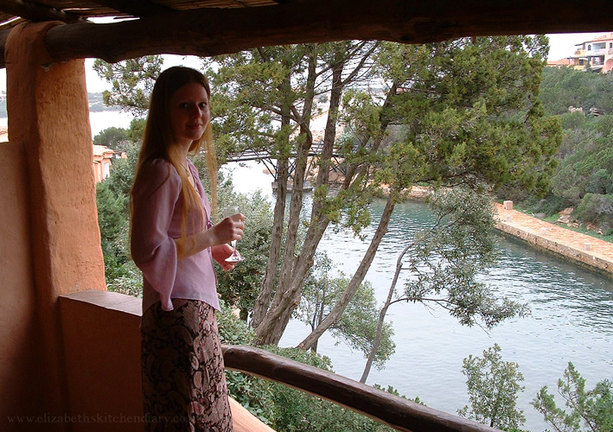 There I fell in love with the humble olive.
Until then olives were something I actively avoided. I don't know why – had I even tried them to make an informed decision? When I was living in Halifax, Nova Scotia I used to buy Greek pasta salad for lunch from this lovely delicatessen down the road from where I worked. I'd ask them to pick the olives out for me. How I was missing out!
While in Sardinia I was treated to the most amazing food: cheeses, pasta, olives, wine; exotic flavours I'd never had before growing up in rural Canada.
I'm sure I've eaten several kilograms of olives since. Imagine my delight when I was contacted by Dorset based Olives Et Al asking me if I'd like to try some of their products! Yes please!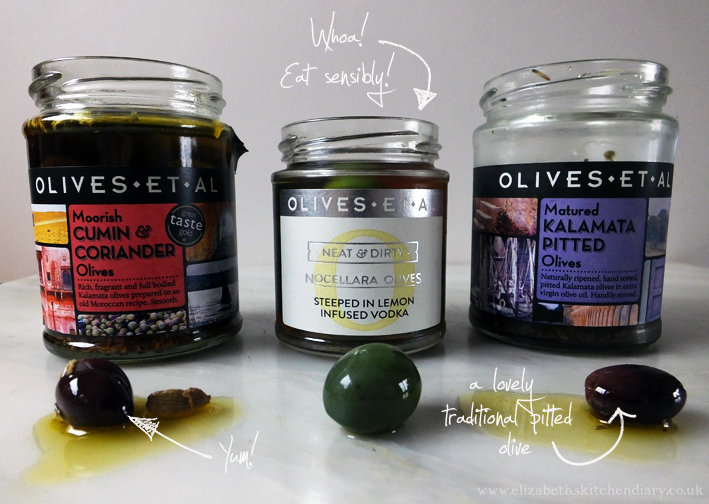 I was sent three types of olives: pitted Kalamata in olive oil, as my younger children love olives but they don't like the stones, Moorish cumin & coriander Kalamata olives in olive oil as I love those spices (I have a recipe idea for those olives, so I'll leave them out of this post for now) and a world first from Olives Et al: olive fruit preserved in alcohol. My parcel contained Neat & Dirty Nocellara olives steeped in lemon infused vodka. I'm still brainstorming what to do with these olives short of popping them in the freezer and eating them straight from the jar! I've got quite an alcohol induced cheek glow just now from sampling two of these olives after photographing them this afternoon! I'll just pop the rest in the freezer for now…
At £4 a jar these olives are competitively priced (£10 for the boozy ones) and I like that the herb infused oil can be used for salad dressings, etc.
The pitted Kalamata olives were prepared into this simple summer salad. We've had a few days of Shetland summer sun lately so we've been eating al fresco. Lots of fresh vibrant vegetables, salads and grilled meats. It's been lovely!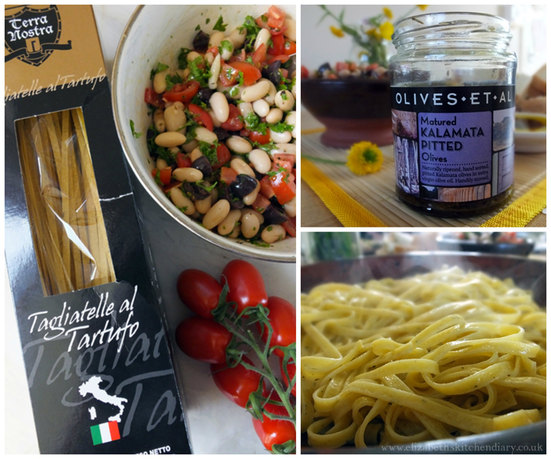 This salad was served with tagliatelle al tartufo (pasta with truffles) by the Italian company Terra Nostra and some grilled steak. I was sent two types of pasta by this company, the truffle pasta and a sun-dried tomato one (which will be reviewed in a separate post with a recipe). Of the two I preferred this truffle pasta with it's lovely earthy flavour. The pasta comes in a kit which includes 10 ml of truffle infused oil to serve. This I would buy as the occasional treat if it was available locally. Delicious but the €6-90 (£5-60) price tag is somewhat prohibitive.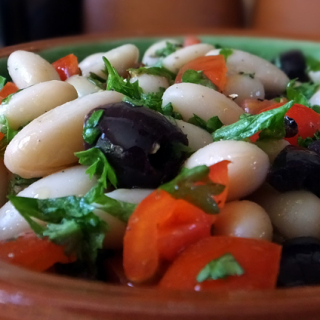 Tuscan White Bean Salad
A simple summer salad inspired by the flavours of Tuscany.
Print
Rate
Affiliate Links
This recipe card may contain affiliate ingredient and equipment links. As an Amazon Associate I earn from qualifying purchases.
Instructions
Combine all the ingredients in a medium sized bowl. Allow to sit for half an hour for the flavours to develop. Serve at room temperature.
Notes
Serves 2 people as a main salad, or 4 as a side.
Environmental Information
I'm linking this recipe up with a couple of blogging challenges: No Croutons Required by Jacqueline over at Tinned Tomatoes and Lisa at Lisa's Kitchen; Tried & Tested by We're Going on an Adventure and Family Fever; Tasty Tuesdays by Honest Mum, Cook, Blog, Share by Lucy over at Supergoldenbakes and My Legume Love Affair by Lisa's Kitchen and The Well-Seasoned Cook.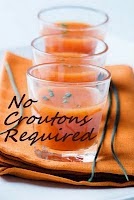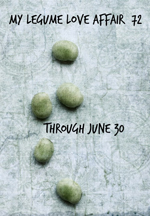 Elizabeth's Kitchen Diary was sent a selection of olives by Olives Et Al and Italian pasta by Terra Nostra for review. All opinions expressed are our own. This is not a paid post.