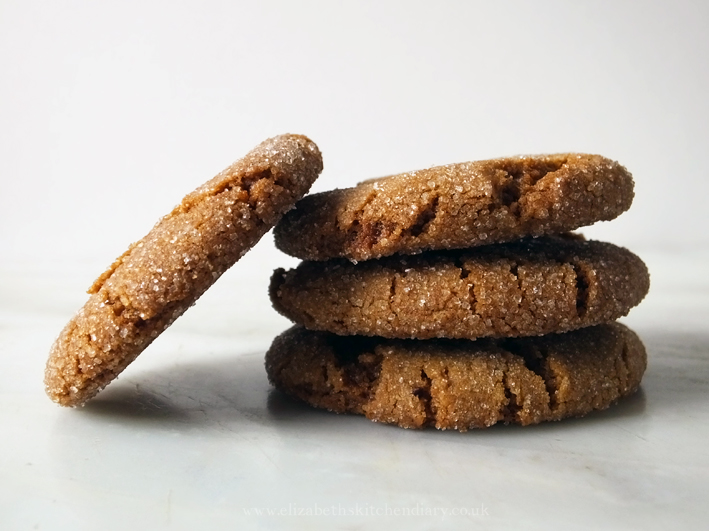 I have no idea who Jane is but she makes mighty good cookies.
This month Treat Petite, a food blogging challenge co-hosted by Stuart over at Cakeyboi and Kat The Baking Explorer, is all about childhood memories. The Biscuit Barrel, hosted by Laura over at I'd Much Rather Bake Than… is all about summer. So I've combined the two challenges in this one recipe, a nostalgic biscuit recipe from my rural Canadian childhood.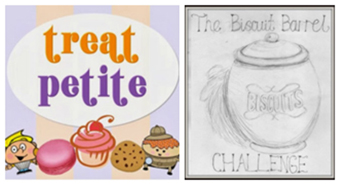 I used to attend a summer camp for one or two weeks every summer. It was your stereotypical North American children's summer camp: groups of children age 7-15 bunking in wooden cabins, outdoor toilets and showers, swimming, canoeing, camping, ziplining, fishing, camp fires – it had it all. The things I learned on those fantastic weeks helped shape who I am; self-sufficient and stubborn with an appetite for adventure.
This week my eldest is on his own summer camping trip at the Scottish equivalent in the Cairngorms. I can't wait to hear the adventure stories he has to share when he returns.
One of my favourite parts of summer camp was the evening camp fire singsong. We'd all gather at the fire pit in the forest and sit on a circle of felled logs, singing our hearts out with new found friends while we watched the embers drift into the starry sky.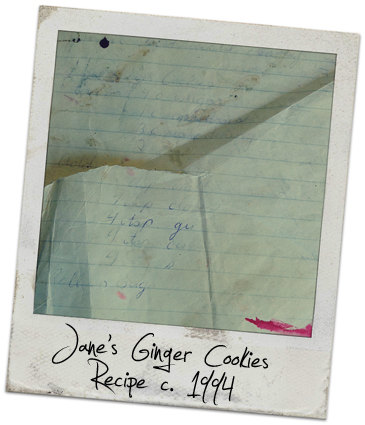 After the camp fire we'd head back to the dining hall for milk and cookies. They were the best cookies, I know, because when I hit age 16 I worked at that summer camp as an assistant cook and I made those cookies for the camping children on giant baking trays in an industrial sized oven.
One of the recipes was for Jane's Ginger Cookies and the original recipe I used to make for 100 camping children is barely legible in my old notebook. I've scaled down the recipe (the original made 16 dozen cookies!), converted it to UK measures and used UK ingredients (ie: a combination of treacle and golden syrup to replace the molasses). I can't get the same type of molasses here in Shetland as I used to buy in Canada – blackstrap molasses is too dark. Oh what I would give for some Crosby's old-fashioned molasses!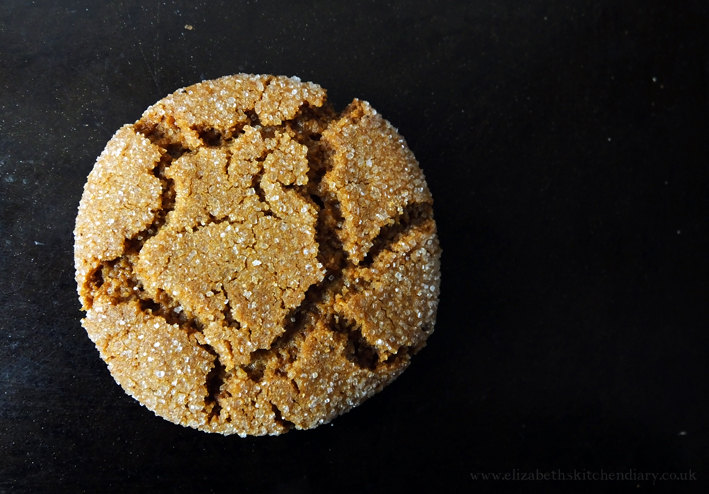 Flavoured with ground cloves, ginger and cinnamon these biscuits are quite reminiscent of pepperkaker, or ginger snaps. They're a hard biscuit ideal for dunking into a glass of ice cold milk or a hot cup of tea.
This reminds me of Len Fischer's How to Dunk a Doughnut: The Science of Everyday Life (2002). The first chapter in this quirky book details The Art and Science of Dunking. True story! Fischer was commissioned by a leading biscuit manufacturer to investigate the best way to dunk a biscuit in order to avoid fishing around the bottom of the teacup for soggy remains.
The results concluded that the best way, in the absence of a chocolate topped biscuit (which holds everything together for longer), was to dunk the biscuit side on (see Figure 1.1) preventing the top from getting soaked. The science behind this involves capillary rise and the Washburn equation, but you really should read the whole chapter to be properly educated on the art and science of dunking. It is rather amusing.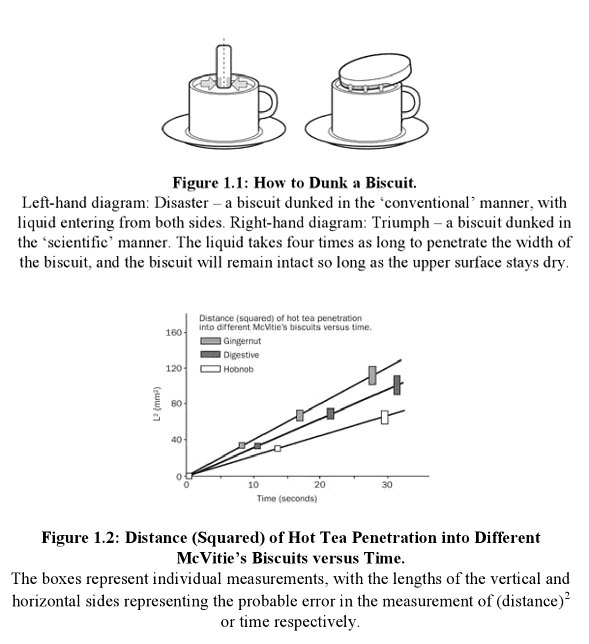 So there you have it. The scientific method for dunking a biscuit, plus a perfect dunking biscuit recipe. Go and dunk, my dear readers, and be merry! 🙂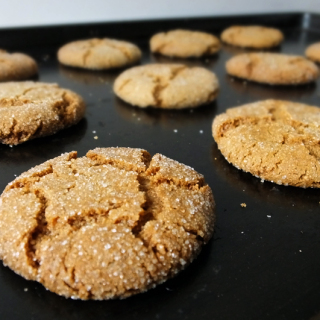 Jane's Ginger Cookies
A crunchy ginger biscuit ideal for dunking.
Print
Rate
Servings:
8
dozen cookies
Affiliate Links
This recipe card may contain affiliate ingredient and equipment links. As an Amazon Associate I earn from qualifying purchases.
Instructions
Preheat oven to 180 C.

Cream butter and sugar together in a large bowl until light and fluffy.

Add treacle, golden syrup and egg and mix together well.

Sift flour, salt, spices and bicarbonate of soda together in a separate bowl.

Add dry ingredients to the wet and combine thoroughly.

Pinch off pieces of dough the size of a walnut and roll into a ball.

Roll the dough ball into granulated sugar to coat and place on an ungreased baking tray. Press down lightly with the palm of your hand to flatten.

Bake for 12-14 minutes until lightly browned. Allow to cool a few minutes on the baking tray before transferring to a wire rack to cool completely.
Notes
Biscuits freeze and defrost well. They will also keep for up to a week in an airtight container.
Environmental Information