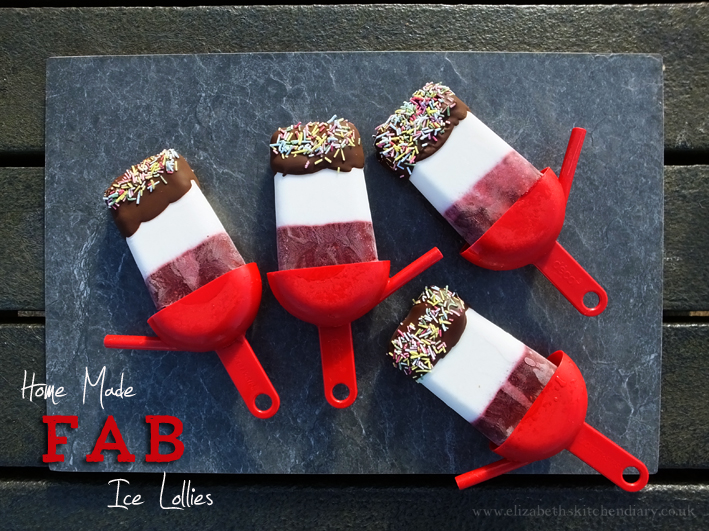 My three children are big fans of the Fab Ice Lolly; layers of strawberry and vanilla ice coated in chocolate and sprinkles. I'm not even sure I've ever tried the shop bought version myself, having never been introduced to them until I moved to the UK, but apparently they are Britain's favourite ice lolly!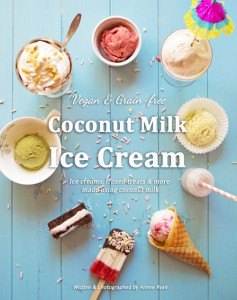 I've become a recent convert to the wonderful world of coconut milk ice cream recently, after I was sent a copy of Aimee Ryan's Coconut Milk Ice Cream to review.
Her book is filled with more than 80 fantastic dairy free, grain free and refined sugar free recipes including one for Chocolate-Covered Strawberries & Cream Pops based on the Fab lolly.
Aimee's original recipe uses maple syrup which I don't have in my cupboard at the moment, so I adapted it with the ingredients I had on hand – namely plenty of caster sugar and a bag of frozen mixed red forest fruits dug out from the bottom of the deep freeze.
Delicious! These are so simple to make and they taste FAB! The coconut milk ice has a wonderful coconut vanilla flavour and combined with the dark chocolate coating and sprinkles, well, it certainly made me feel like a child again. That and the fact I ate mine whilst swinging as high as I could on the swing set in the local play park!
To read the book review and a gorgeous recipe for Mayan Chocolate ice cream and for your chance to win a copy of Aimee's book for yourself see my giveaways page!
I'm linking this recipe up with two blogging challenges: Kavey Eats hosts a fantastic Bloggers Scream for Ice Cream challenge which is all about fruit this month, and Four Seasons Food, co-hosted by Louisa over at Eat Your Veg and Anneli at Delicieux and guest hosted this month by Tina at The Spicy Pear is all about summer food in the colour red.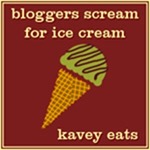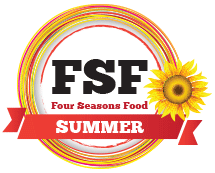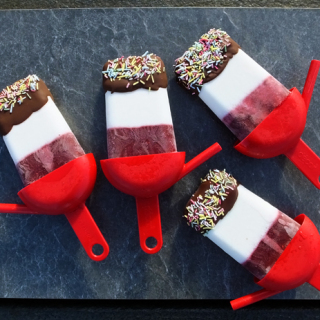 Home Made Fab Ice Lollies
A home made vegan alternative to Britain's favourite ice lolly!
Print
Rate
Affiliate Links
This recipe card may contain affiliate ingredient and equipment links. As an Amazon Associate I earn from qualifying purchases.
Instructions
Whisk the coconut milk and caster sugar together until the sugar has dissolved.

Pour into ice lolly moulds until they are 2/3 full. Pop in the freezer for an hour.

Meanwhile, prepare the fruit purée. Combine mixed red fruits and caster sugar together in a small saucepan. Gently heat and simmer until the fruit is softened. Purée and set aside to cool. You may need to use more or less caster sugar depending on the fruit you use.

Fill the rest of the ice lolly moulds with the fruit purée, pop in the lolly sticks and return to the freezer overnight.

Break chocolate in a small heat proof bowl suspended over a pan of barely simmering water. Stir until melted, allow to cool slightly and then dip the ends of the ice lollies in the chocolate, coating them 1/3 of the way up.

Roll in sprinkles and pop back in the freezer for half an hour or so until the chocolate hardens and the ice cream refreezes where the warm chocolate has melted it.
Environmental Information