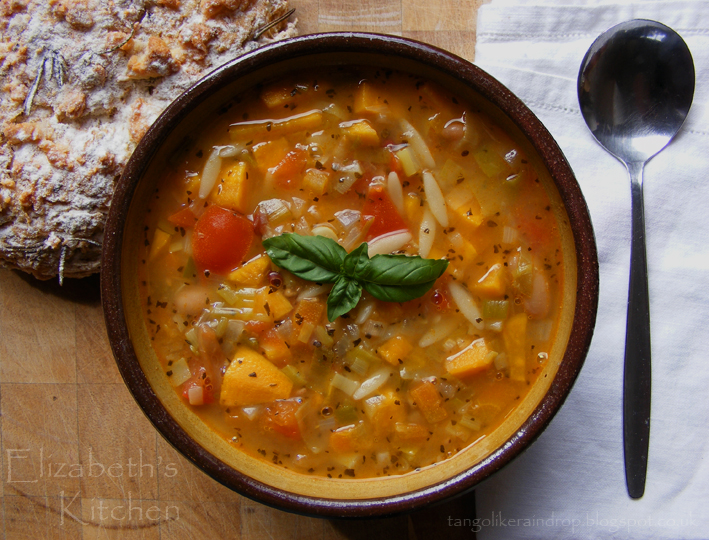 There's nothing better than a hearty, warming vegetable soup when the wind is howling outside. It may be May, but the weather doesn't agree! It's been bitterly cold lately. This vegetable soup recipe is based on a recipe for Pistou found in Rose Elliot's Vegetarian Cookery (1995). I'd changed quite a few of the ingredients to use what I had on hand and thought I'd investigate the origins of pistou and see if what I had made could still be called such a dish. Apparently soupe au pistou is a French vegetable and bean soup traditionally made with water, but the key ingredient is a pesto-like blend of fresh basil, garlic and olive oil and it is swirled onto the top of the soup (and sometimes into it so it disperses) and imparts gorgeous flavours into the dish.
That sounds fantastic! Alas, I'd made and devoured the soup before I found out this little gem of information. So, I've renamed the soup and will be trying the classic soupe au pistou at a later date.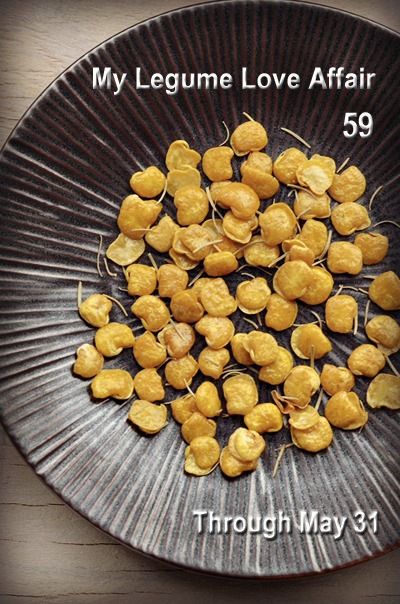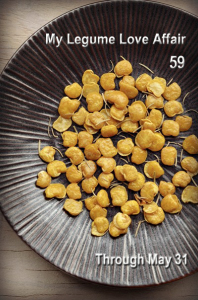 Nonetheless, this recipe makes quite a lovely, remarkably filling soup. The sweet potatoes dissolve a little bit in it, thickening the broth, and there's enough texture throughout to really sink your teeth into it. The original recipe calls for one teaspoon of dried basil, and I mis-read it and used one tablespoon, but you know what, it works, so I'm keeping it like that. I like the little flecks of basil throughout.
You could go through all the hassle of soaking and cooking dried beans for this recipe, but I find I usually have a tin of the local supermarket brand three bean salad (in water) in my store cupboard and it works a treat. Easy peasy.
I've added this recipe to My Legume Love Affair #59 hosted by Kalyani at Sizzling Tastebuds.  This blogging event featuring all things legume was started by Susan over at The Well Seasoned Cook and is now managed by Lisa at Lisa's Kitchen.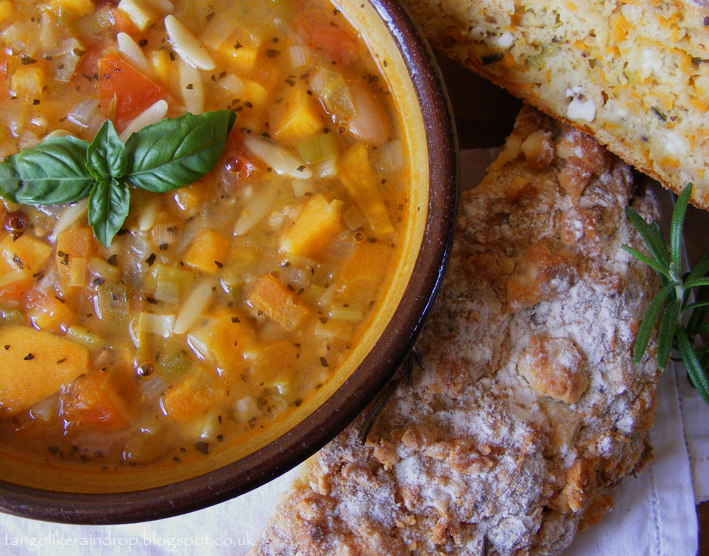 Three Bean Vegetable Soup
A hearty and delicious vegan soup.
Ingredients
1 red onion, diced
2 tbsp olive oil
1 400 gram tin mixed cannellini, flageolet and adzuki beans
2 carrots, peeled and diced
2 sweet potatoes, peeled and diced
3 leeks, finely sliced
5 tomatoes, diced
3 garlic cloves, finely diced
1 tbsp dried basil
1 litre vegetable stock
50 grams orzo pasta
freshly ground black pepper, to taste
sea salt, to taste
Instructions
1. Heat oil in a large saucepan and saute the onion for five minute, until translucent.
2. Add the vegetables, beans (rinsed and drained), garlic, basil and salt and pepper to taste. Cook for a further five minutes.
3. Add the vegetable stock, cover and simmer for 20-30 minutes.
4. Add the orzo and cook for a further 10 minutes.
5. Serve in warmed bowls with plenty of fresh bread.
Details
Prep time: Cook time: Total time: Yield: Serves 4