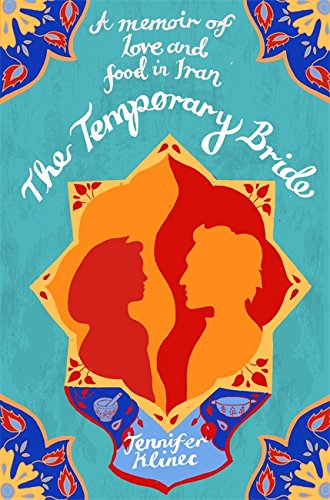 I devoured this book in nearly one sitting.
I have to confess, this type of book isn't what I normally reach for when I'm looking for something to read, but it's not every day a fellow Canadian contacts you to review her book, a fellow Canadian who has written a story which includes a scene involving Persian rice. That rice, it has become known.
Born in Canada to Eastern European parents who had immigrated to Canada before she was born, Jennifer has always had a passion for food and adventure with her world travels beginning at the tender age of 16.
She now lives in London where she runs a very successful cookery school from her home, continuing her travels to different countries seeking out recipes and food adventures.
Reading this book I felt like I was reading the intimate diary of a school class-mate, a school class-mate with much more courage than I!
In search of that rice, the writer journeys to Iran, one of the "one of the most contradictory and misunderstood nations on earth."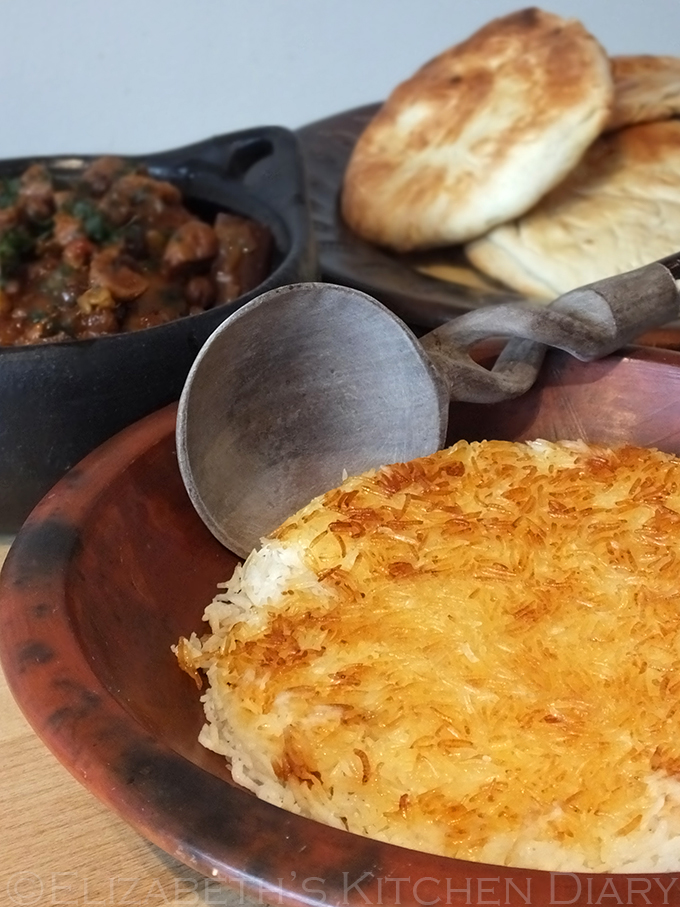 I have precise ambitions, one more specific than all. I want to eat that most famous of Iranian delicacies: I want to eat Iranian rice.

Iranian rice is unlike any other. It isn't boiled or steamed or thrown unceremoniously into a rice cooker. Iranian rice is first soaked and bathed like a Hindu princess, rinsed in three changes of just-warm water. It goes into the pot with a spoonful of salt, carefully simmered just until it begins to yield, its determined character and bite remaining intact. Finally it is drained and returned to the pot in a footpool of melted butter, over the gentlest of heat, until it is so impossibly light and fluffy it could fill the quilts and pillows of Buckingham Palace.

Tipped out into a wide, shallow serving bowl, each grain of rice is perfectly separate and served piled high like wedding confetti, adorned with streaks of bright yellow saffron and dotted with a final, loving pat of yet more butter. But the best part of all is still to come: the tahdig. A crisp, buttery, golden crust of rice left to scorch on the bottom of the pan to just the right thickness, the tahdig is shattered into gem-like shards and scattered on top of the rice. It crunches and crackles and splinters in your mouth as you eat.
The author finds her rice, and most unexpectedly (as such things are wont to do), she finds love. She holds nothing back in writing about her experiences, and you are taken right along with her from when she first arrives in the country, to being invited into, preparing food and being accepted into Iranian home kitchens, witnessing the vastly different culture than we are accustomed to and stubbornly fighting against a culture which will not allow two lovers to be together.
It's a fantastic, compelling story; an easy read, and one that leaves you, ok, me, with a wanderlust and desire to keep exploring the world and see and taste what it has to offer.
Read it. You'll enjoy it!
This book has spurred me on to travel. When I finished reading it I realised (with the help of my sea kayaking friend who told me that her and her partner go on separate holidays) that it was possible for me to travel, alone. I bought myself a flight to Paris, and I've booked myself into a cookery class. I want to learn more! Watch this space!
In the meantime, I don't have to go very far to enjoy that rice. My husband, of Persian descent on his father's side, makes his rice dish for us quite frequently, and here's his recipe:
My Husband's Persian Rice:
"You count the rice grains, 376 per person…. parboil rice for about 5 minutes (75g per person) and then what I usually do is drain the rice in a sieve and rinse it with water (hot or cold). Meanwhile, while the rice is parboiling you get a slightly larger pan and put it on a low heat. You melt a knob of butter to cover the bottom and some of the side. While that is melting  you rinse the rice. Plonk the rice in the pan and get a clean dry tea towel. Cover the bottom of the pan lid with the tea towel so that it soaks up some of the steam. Put the pot on low heat for 30-45 minutes. With a fork you can check the sides to see if it's ready – there should be a lovely golden crust. You can then turn it out onto a dish to serve, if you are lucky it will retain its shape. This is the basic recipe but there are more elaborate recipes out there. I quite like it with barberries. You put the barberries in after you put the rice in the pan and stir them in a little bit, but not so much that the barberries touch the edge of the pan or they will burn."
If you need a bit more instruction, you can find the recipe for that rice on Jennifer Klinec's website. Published by Virago, this is Jennifer's first book. You can find her book available to buy or download on Kindle on Amazon.
Book: The Temporary Bride: A Memoir of Love and Food in Iran
Author: Jennifer Klinec
ISBN: 978-1-84408-823-2
Publication Date: 4 September 2014
Cover: paperback
RRP: £13.99 (UK)
LINKING UP WITH A FEW FOOD BLOGGING CHALLENGES
Novel Food by Pulcetta
Inheritance Recipes by Coffee n' Vanilla and Pebble Soup
If you want to be kept up to date on my recipes, occasional craft tutorials, adventure stories and giveaways then please subscribe to my weekly newsletter; it gets sent out every Monday morning if there is new content. Your email address won't be passed on to anyone, you will never be spammed and you are free to unsubscribe at any time, no questions asked. Make sure you confirm your subscription or you won't receive the newsletter – if it hasn't arrived check your junk mail folder.
[wysija_form id="1″]
Elizabeth's Kitchen Diary was sent a copy of The Temporary Bride for review. All thoughts and opinions expressed are our own. This is not a paid post.