A gift hamper review & giveaway worth £90 in collaboration with Tariette.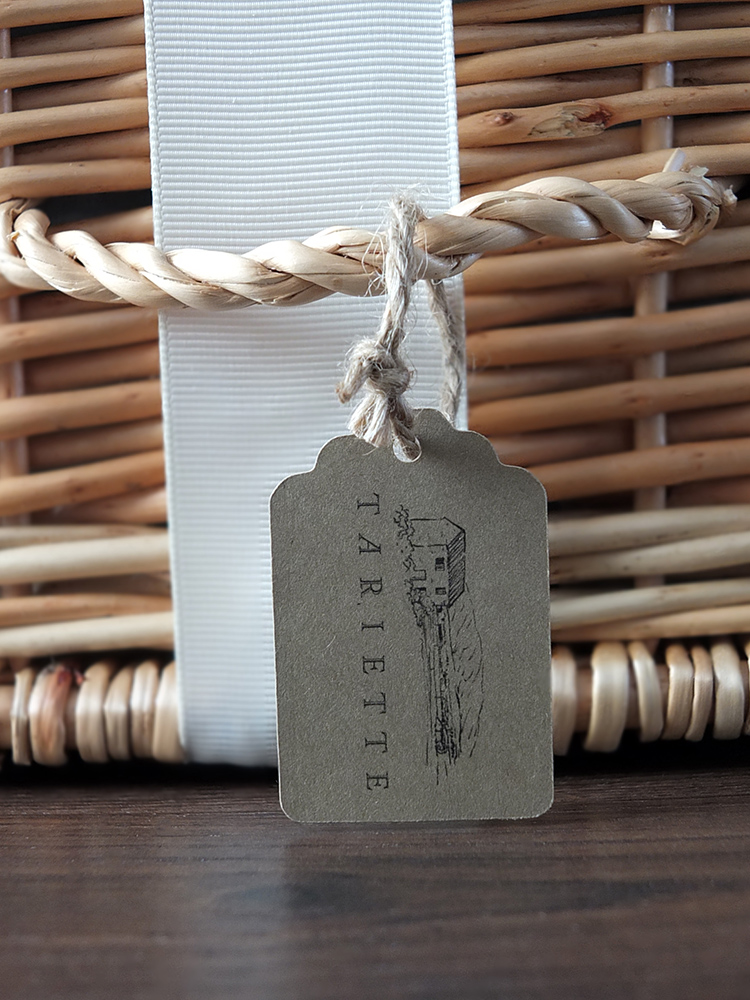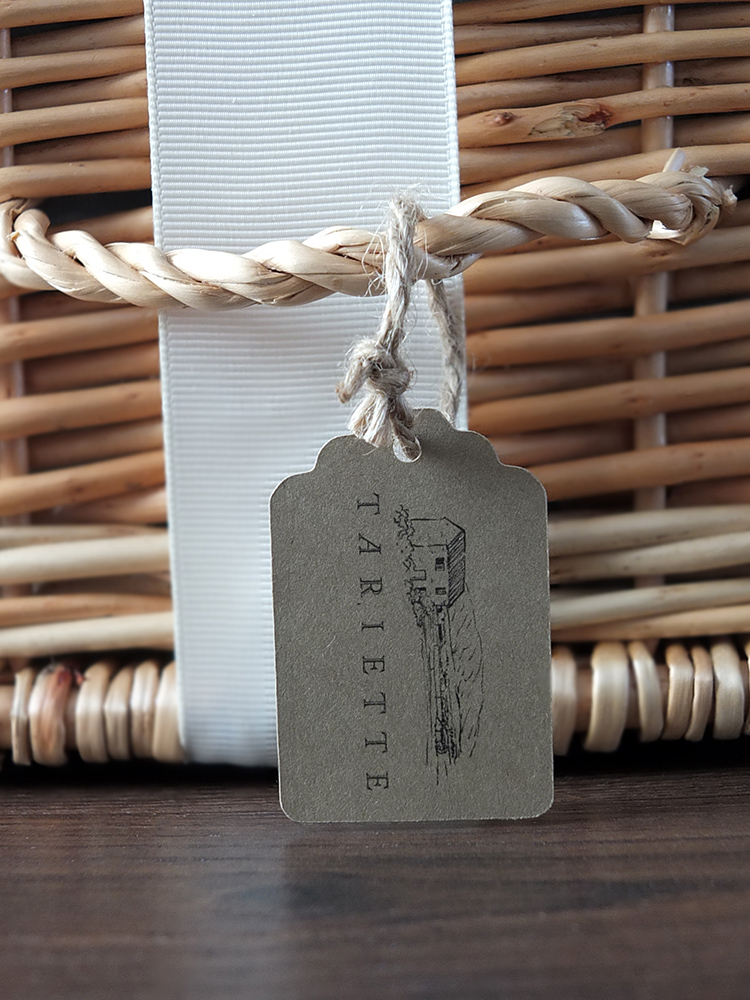 Tariette is a new UK online grocer whose French produce is sourced directly from small, trusted local producers in Haute Provence. Their offering of regional products, from olive oil to chocolate, aims to reflect the seasons and showcase local traditions. All their producers are handpicked for not only the quality of their goods, but an honest, ethical and sustainable approach.
The company was started by Sylvie Jacquel and her sons, Thomas and Pierre. Born and raised in Haute-Provence, they share a genuine passion for local food and produce from their region. It was the good, honest food of Provence—no artificial flavours, frills, or glam packaging that Thomas found himself missing after moving to London. For all the great British food he could find locally, there was nothing like the taste of home.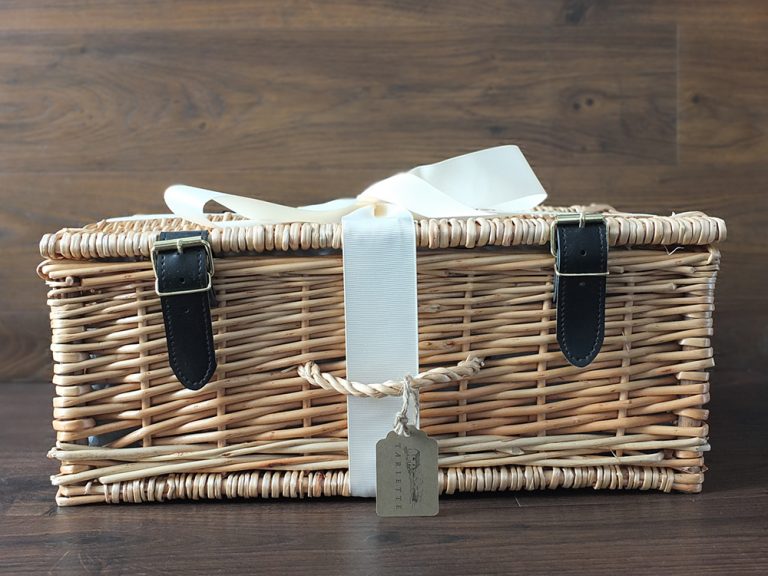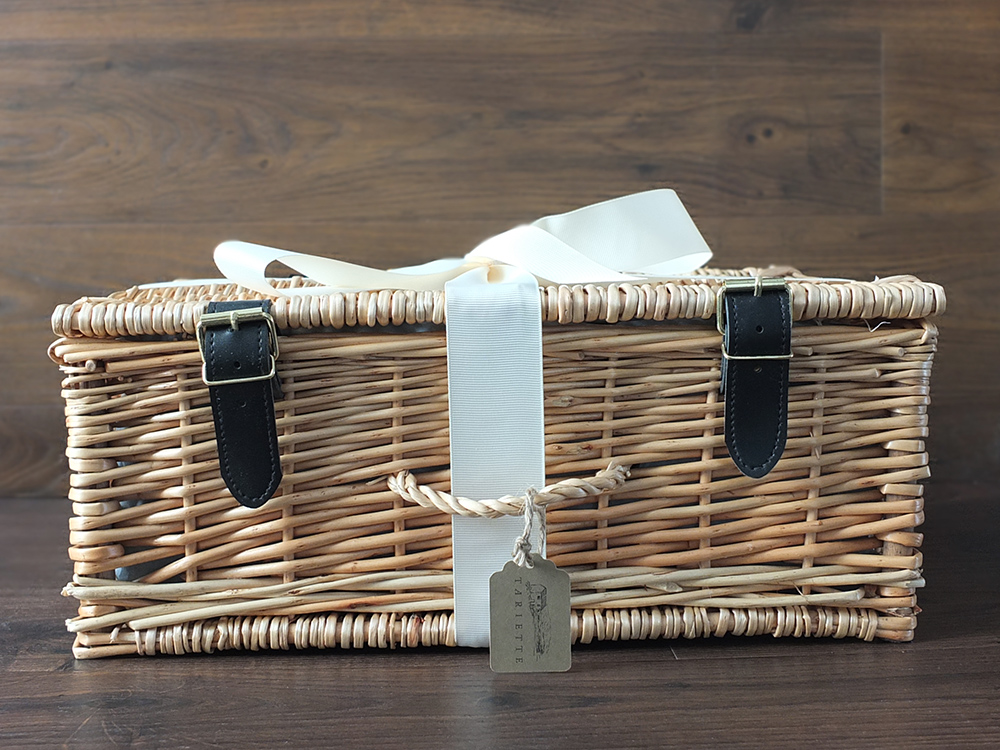 Sylvie's regular parcels were a godsend to him, and it was from these that the idea for Tariette was born. Its mission is to provide anyone who loves Provençal food, wherever they are, with an authentic taste of the region.
The producers chosen by Tariette share some common values: tradition, excellence, and above all, a passion for their craft. Each one is at the top of their field for a classic Provençal product—whether it's cold-pressed olive oil from the chalky foothills of the Alps or fragrant lavender from the region's famous fields. All the producers are missing is a chance to showcase their talents to a wider audience. It may be that their size or logistics hold them back from working with the ruthless distribution chains of big supermarkets. Nevertheless, Tariette believes they still deserve an opportunity to shine.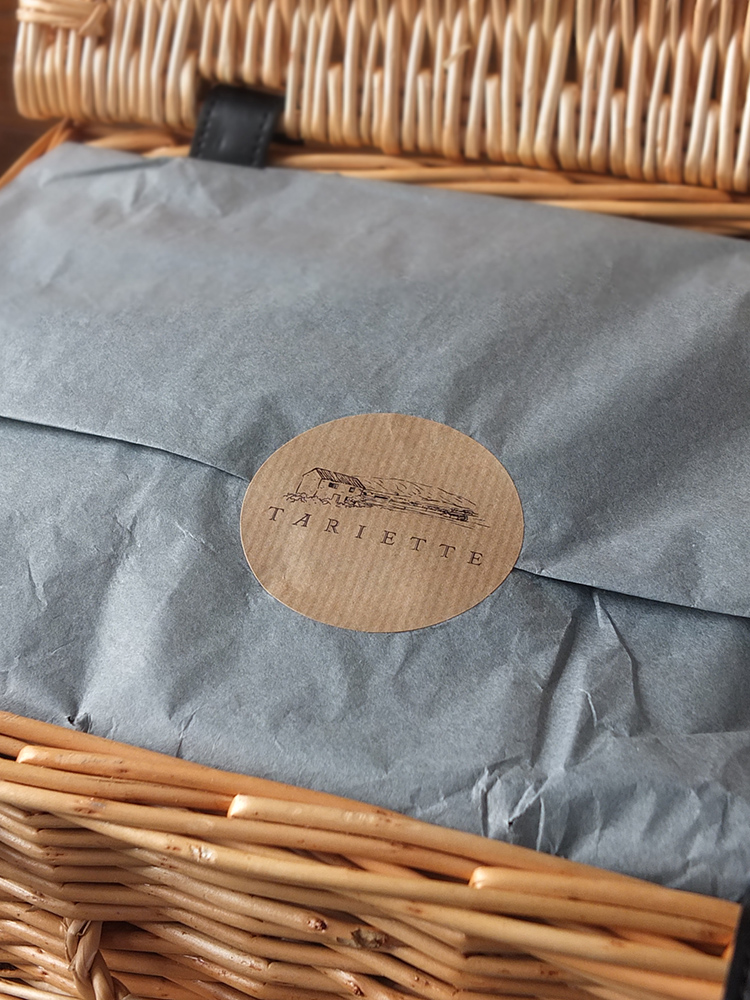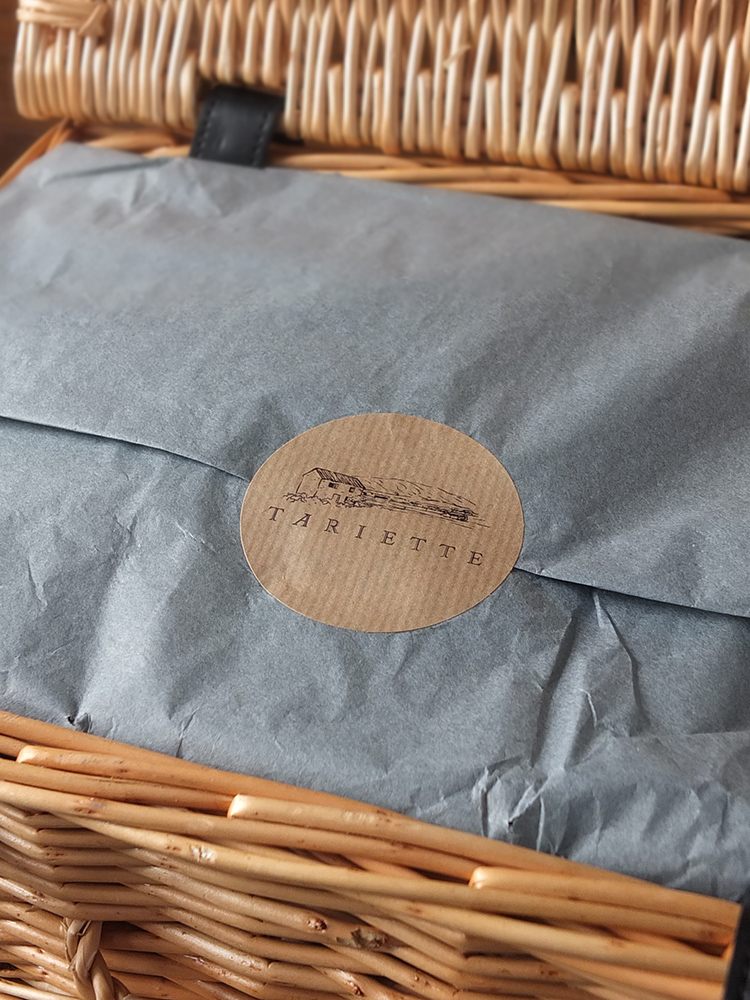 2018 is due to be an exciting year for Tariette, which has grown rapidly since its launch. The team will continue to attend selected markets, mainly in and around London at first, as well as several larger events such as the Hampton Court Flower Show in July. New products are constantly being sourced, with seasonal ranges and tableware among the big additions to be added soon.
Their gift hampers continue to be incredibly popular and more options for sending loved ones treats are in the pipeline.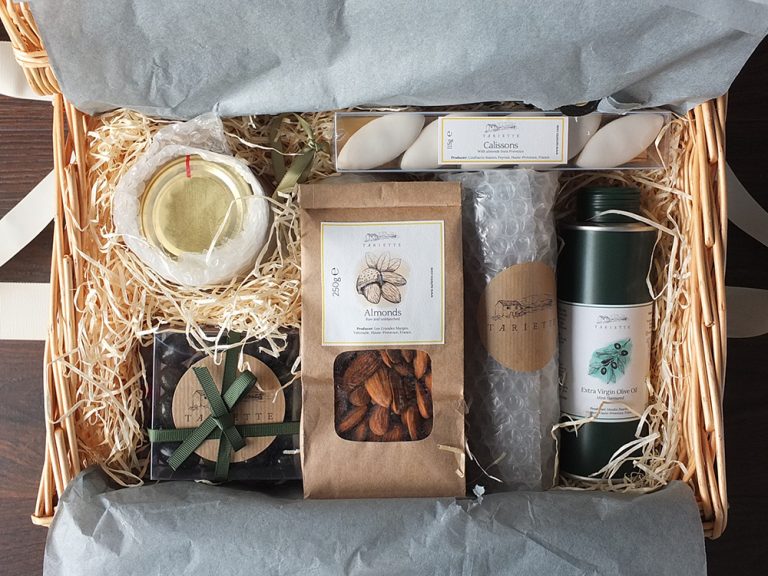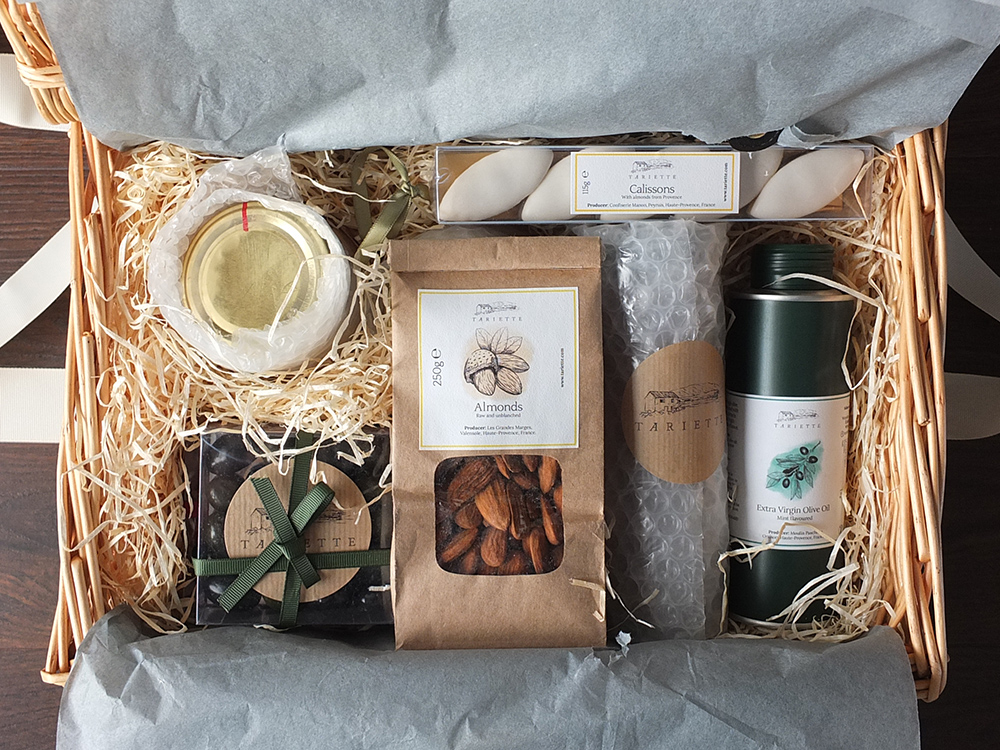 The team at Tariette recently sent me one of their gift hampers, and I can't express just how delighted I was when it arrived. I'd been having one of those seriously trying days, you know the kind, and when the postman delivered this parcel it really lifted my spirits. First, the box itself was hand stamped with the brand name on the outside in cream paint. When I saw that I knew that something special was inside; attention to detail like that really impresses me.
The hamper itself was tied with a gorgeous thick cream ribbon (with no bits of glue to take off – it's perfectly reusable and is now in my crafting ribbon box), with hand stampeded Tariette tag on the handle. Inside, the contents were wrapped in tissue, held together with a sticker. Five stars for presentation!
Inside, there was a 250-gram jar of liquid lavender honey produced by Miellerie Chailland, Thorame. They don't heat or mix their IGP certified honey. Gravity is the only filter, which means it retains its delicate lavender flavour. Enjoy with granola, porridge or on toast. RRP £8.
Next, there was a 220-gram bottle of organic strawberry coulis, produced by Confiturerie Chatelain, La Batie Neuve, in the Southern Alps, is a healthier, lower-sugar purée alternative to strawberry jam which is just as popular. It goes with anything, from porridge to pannacotta, pancakes to pastries. RRP £7.
I was intrigued by the presence of a bottle of mint-flavoured olive oil from Moulin Paschetta, Peyruis. This 250ml bottle of extra-virgin olive oil is flavoured with natural mint extracts. I'm looking forward to experimenting with this, as they recommend enjoying it with lamb, peas, tabbouleh or any oriental dish. RRP £14.
Also included in the hamper was a 90-gram jar of tapenade, a speciality dip from Provence made by Moulin Paschetta with black olives, capers, olive oil, anchovies and Provence herbs. RRP £5.
"Few foods are more traditionally Provençal than tapenade. Spread some on a slice of good bread, pour yourself a glass of rosé and let the magic happen! It's a great dip for carrot sticks too, but tapenade and fish is the marriage made in heaven. Spread a thin layer on a white fish filet and cook en papillotte for 20 minutes—you won't be disappointed."
Calissons are a new-to-me treat. This traditional Provencal confectionery is made of ground almonds, candied melon, and orange zests, coated with royal icing. They're delicious! Perfect for marzipan fans with an afternoon cuppa. RRP £10 for a 115-gram box.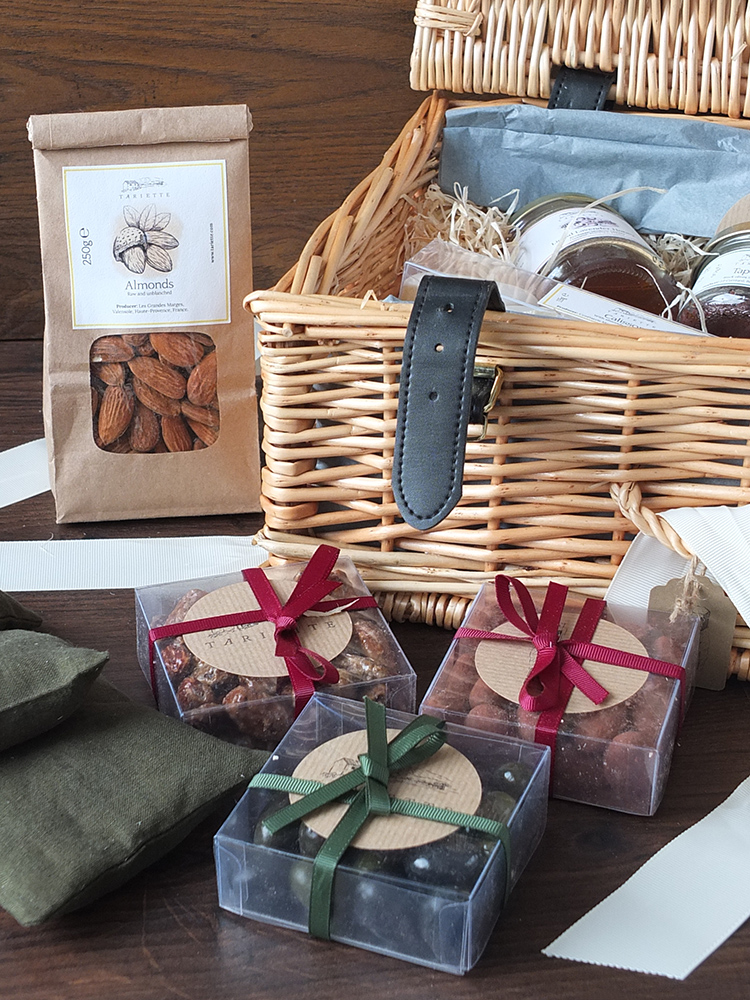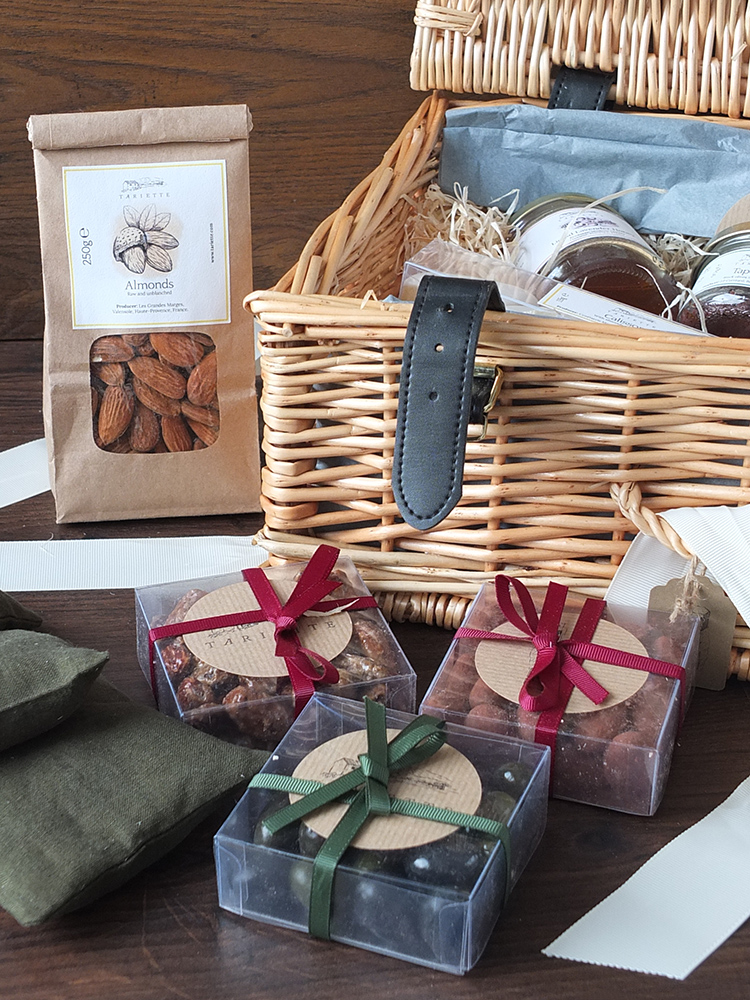 The hamper also included a 250-gram bag of raw, unblanched almonds from Les Grandes Marges, Valensole (RRP £6), and three ribbon-wrapped 100-gram boxes of almond sweets from Confiserie Doucet, Oraison. (each RRP £7).
There was a box of chocolate-dusted almonds, a not-too-sweet dessert of dark chocolate dipped almonds rolled in cocoa powder; roasted almond pralines, almonds coated in cane sugar with a hint of vanilla flavoured Bourbon and herbs; and (my favourite), chocolate Olives de Provence, roasted almonds covered in dark and white chocolate which are finished with green and black glazes to mimic olives. They're adorable and delicious!
Last but not least, the hamper contained three gorgeously scented mini lavender pillows from the Coopérative La Grange des Meuniers, Montguers. These hand-sewn pillows are filled with gently dried lavandin flowers collected from the lavender fields of Haute Provence. RRP £15 for 4. Pop these pillows into your wardrobe for a subtle lavender scent and to keep the moths away, or keep them near your bed for a relaxing night's sleep.
This collection was curated by the mother and sons team at Tariette and made with love by the finest local producers in Haute-Provence. Each product follows a traditional family recipe and has a unique story behind it. The aim? To give you a real taste of Provence.
Tariette hampers can be customised to your tastes and start from as little as £75, with free shipping. Alternatively, you can purchase any of the individual items that take your fancy from their website with free delivery to the UK mainland on orders over £30. Visit their website to find out more!


TARIETTE GIFT HAMPER GIVEAWAY
Tariette has very kindly offered one of my UK readers the opportunity to win one of these gift hampers, as pictured above, a value of £90! To enter, simply fill out the Rafflecopter entry form below.
HOW TO ENTER
For your chance to win a Tariette Provence Gift Hamper worth £90 enter using the Rafflecopter form below. Come back and tweet about the giveaway every day for more chances to win!
TERMS & CONDITIONS
This giveaway is open to UK entries only. Entrants must be age 18 or over. The winner will need to respond within 28 days of being contacted; failure to do this may result in another winner being selected.
The prize is offered and provided by Tariette. The prize is to win a Tariette Provence Gift Hamper worth £90. There is no cash alternative and the prize is not transferable.
There is no entry fee and no purchase is necessary to enter this giveaway. The promoter (Elizabeth's Kitchen Diary) reserves the right to cancel or amend the giveaway and these terms and conditions without notice.
Entry into our giveaways will be deemed as acceptance of these terms and conditions.
If you need some help using Rafflecopter, here's a quick clip to show you how. Rafflecopter will pick the winner at random from all the entries received.
Closing date is midnight (that's 00:00 hours, 12 am on Sunday night/Monday morning) on Monday 19 March 2018 (GMT) and the winner will be announced shortly afterwards.
Elizabeth's Kitchen Diary received a complimentary gift hamper in exchange for this post. All thoughts and opinions expressed are our own.