A St. David's Day recipe in collaboration with Food & Drink Wales.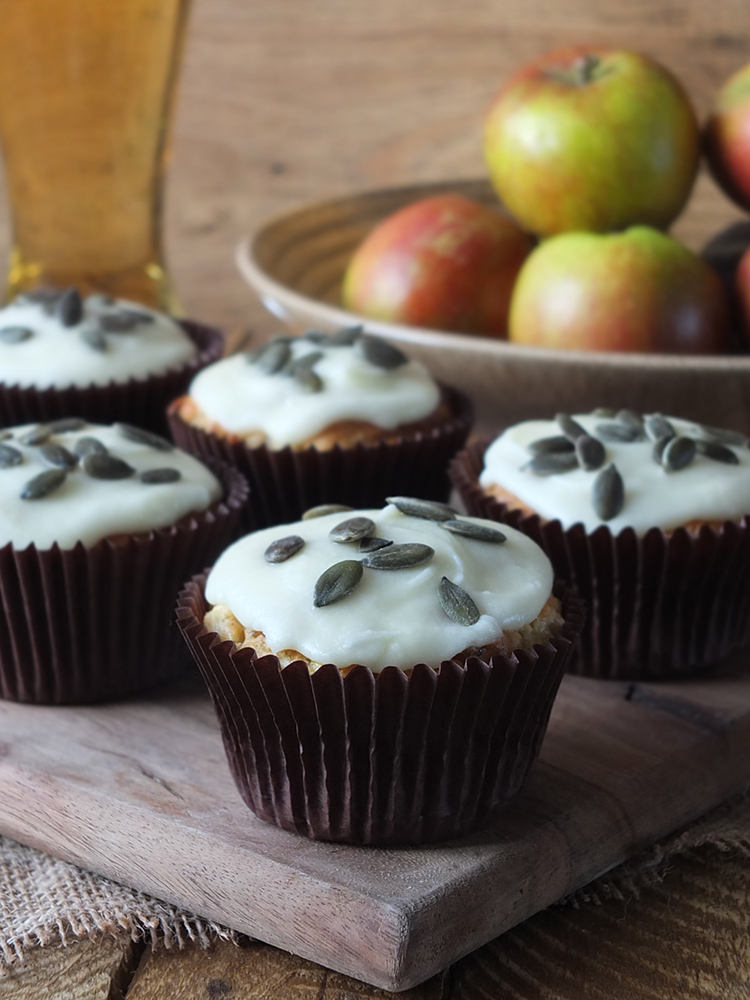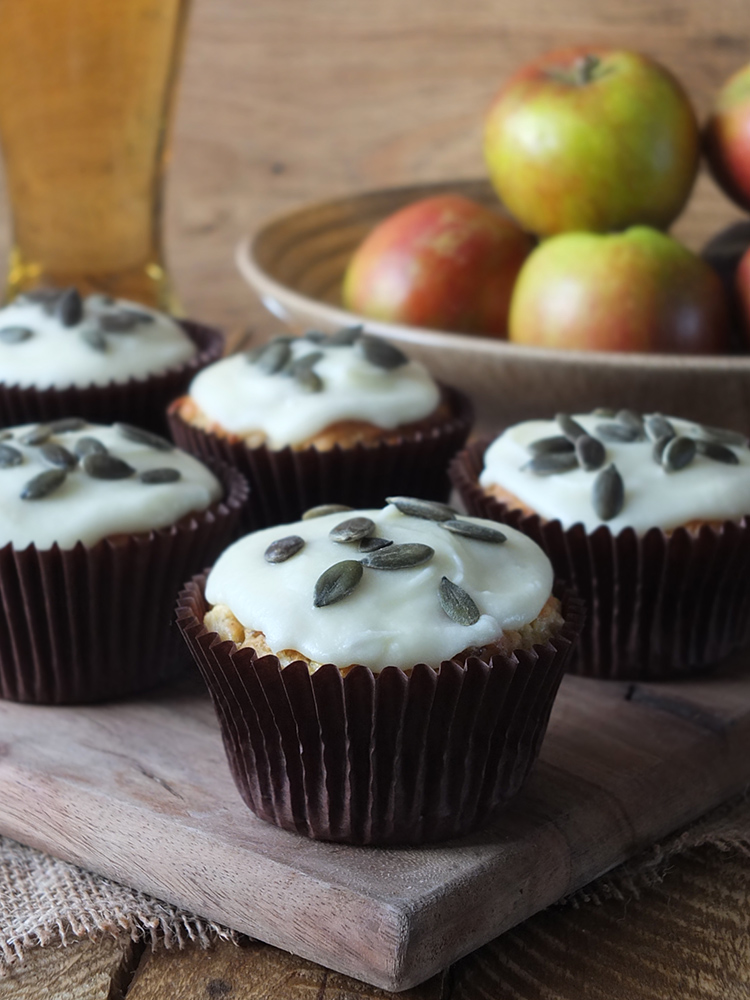 Happy Dydd Gwyl Dewi- St David's Day!
St. David is the patron saint of Wales who, during his lifetime in the 6th century AD, founded around twelve monasteries, including the Celtic monastic community at Glyn Rhosyn (The Vale of Roses) on the western headland of Pembrokeshire. It is believed that he died on the 1st of March, 589 and he was canonised by Pope Callixtus II in 1120 during a time of Welsh resistance to the Normans.
Now, the feast of St. David's Day is a time of great celebration. People wear daffodils and leeks, symbols of Wales and Saint David respectively, and eat traditional Welsh food such as cawl (a traditional Welsh soup, the national dish of Wales) and Welsh rarebit (melted cheese on toasted bread), and women wear traditional Welsh dress.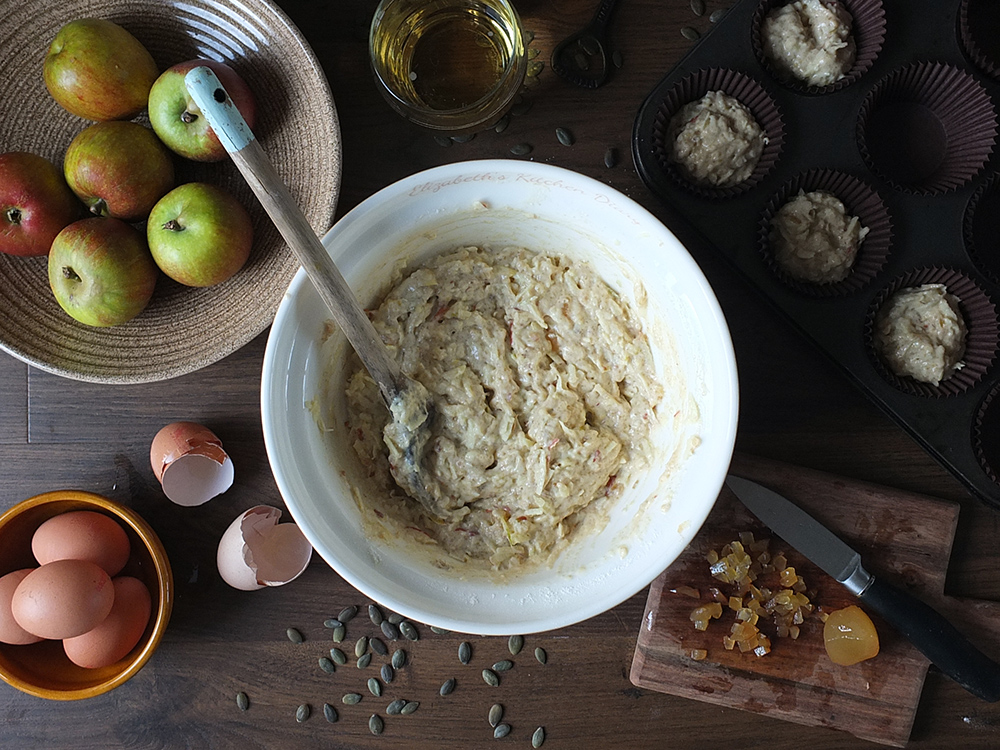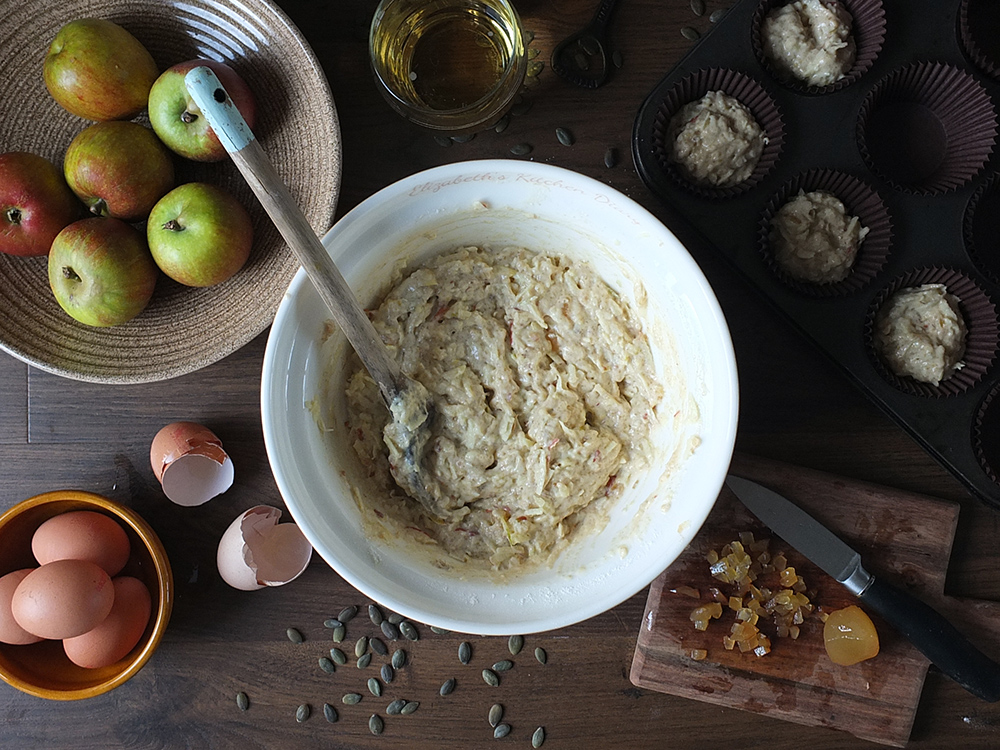 'Tinkers Cake' is a traditional Welsh apple cake recipe made historically for travelling ironworkers in the valleys of South Wales. This recipe is a modern twist on the classic recipe, turning it into cupcakes with the addition of Welsh cider in the frosted topping.
This recipe also includes wholemeal spelt flour, which was a common cereal crop in the Iron Age and has experienced a revival in the last decade or so. This, plus the crunchy demerara sugar, the grated apples (which I've left unpeeled for added flavour and texture) and the flavoursome pieces of stem ginger make a rather fantastic savoury-sweet muffin perfect for breakfast or a mid-morning/afternoon snack.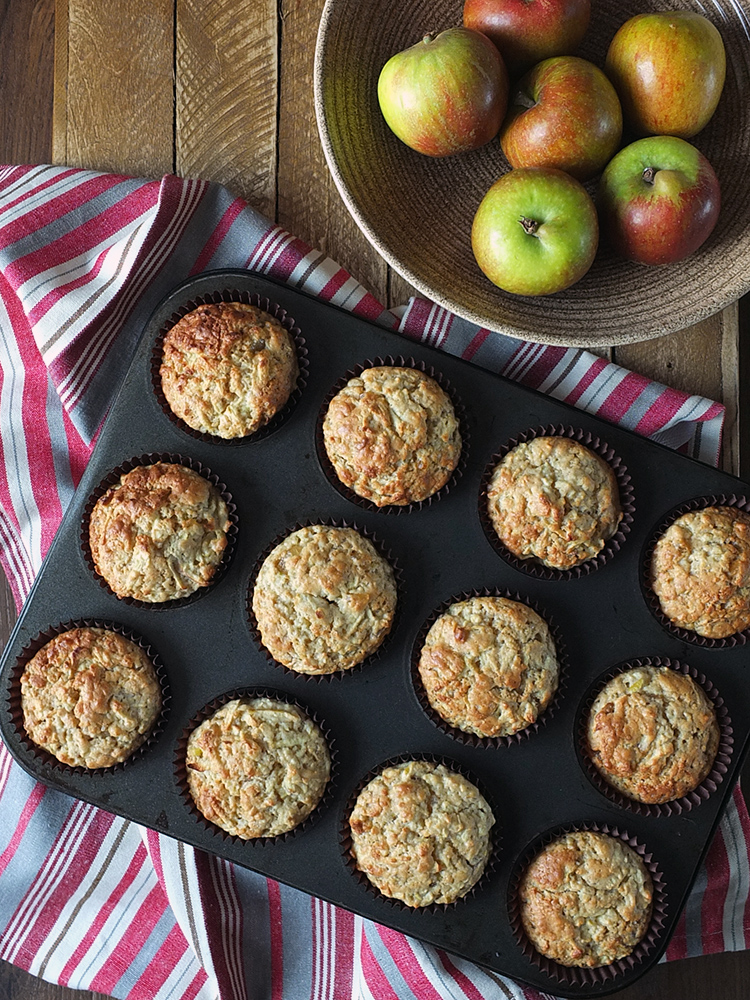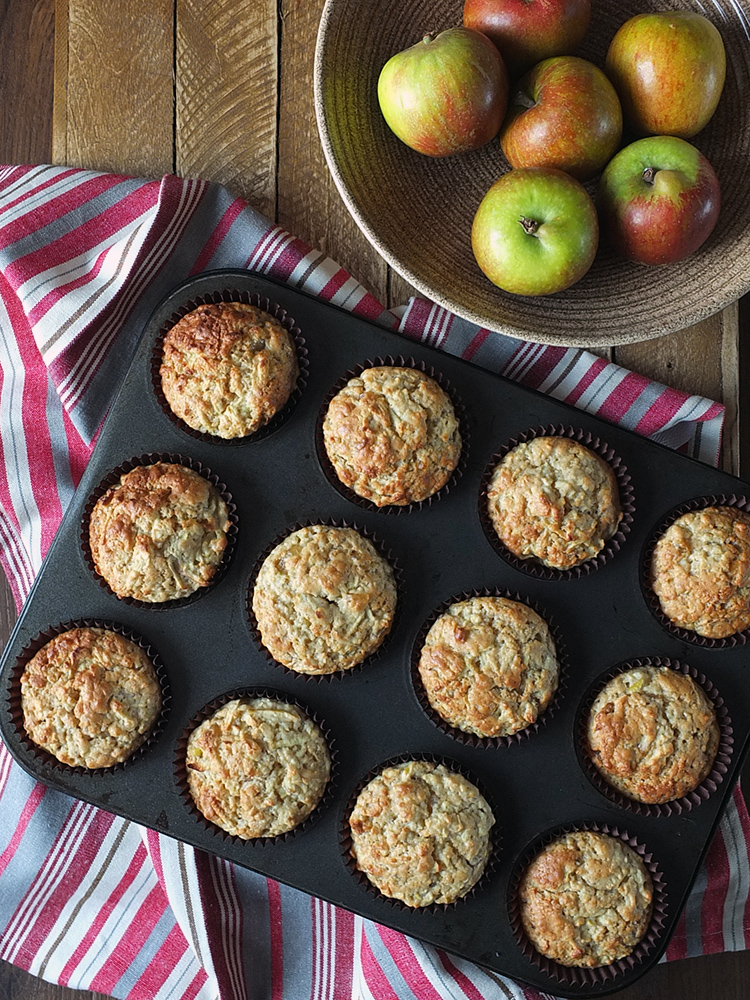 I confess I have only ever visited Wales once, a very, very long time ago. A friend and I took a road trip from Aberdeen in Scotland all the way down to Fishguard, a beautiful Welsh coastal town. After getting lost in Runcorn we turned south and drove through the most stunning landscape – narrow winding roads flanked with high stone walls and thick forests.
It's a place I've been wanting to return to ever since. A climb of Snowdon beckons!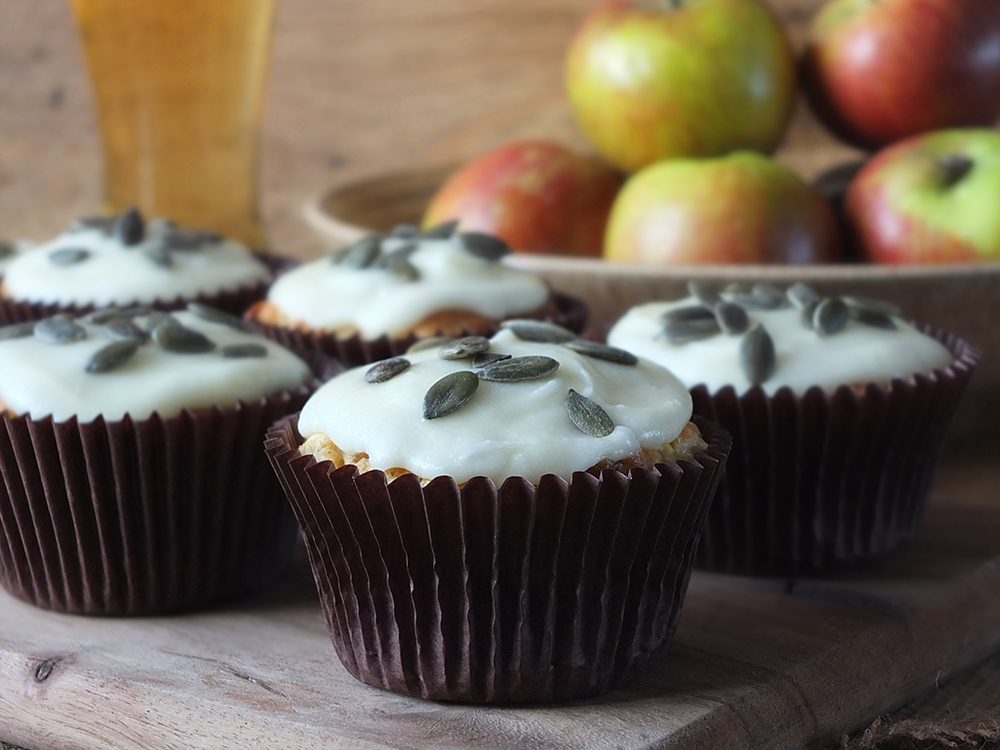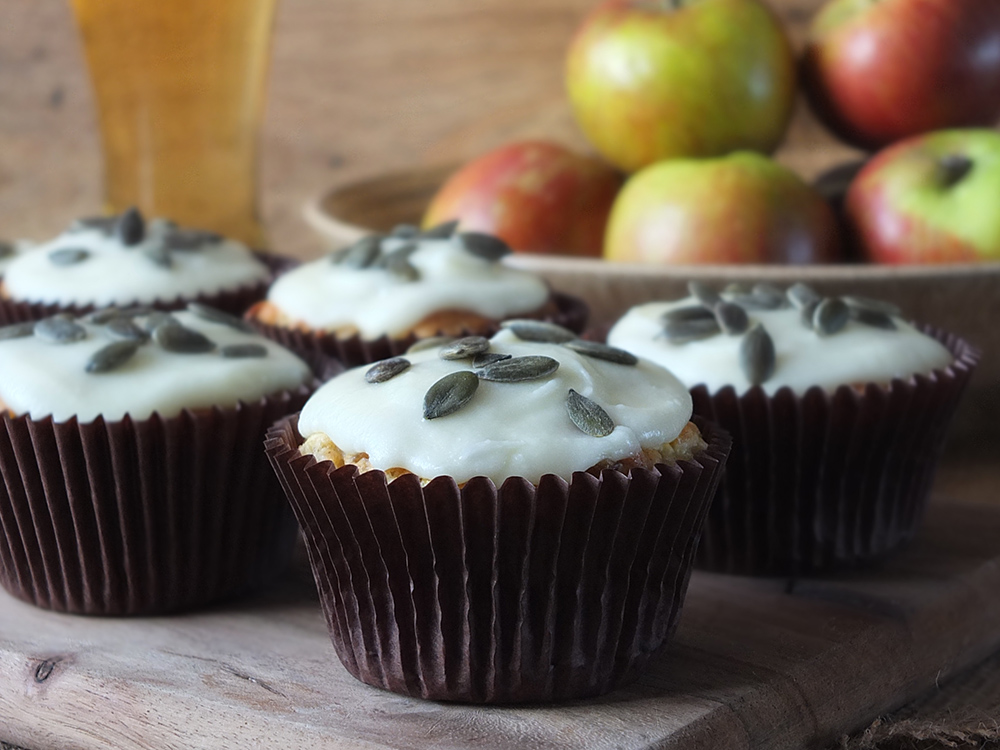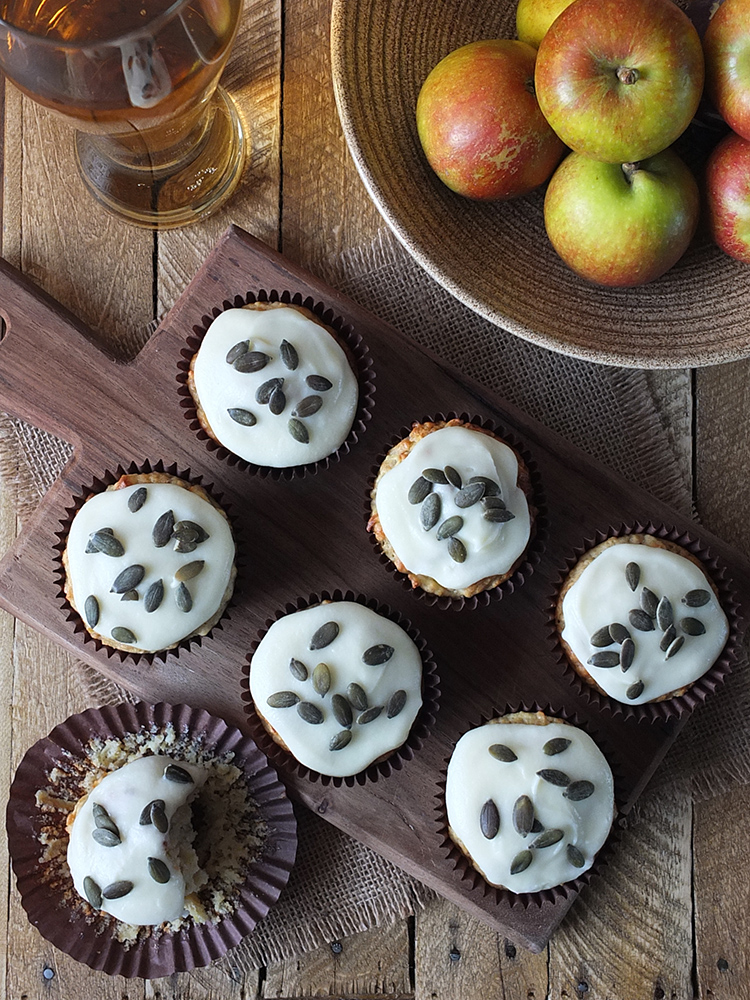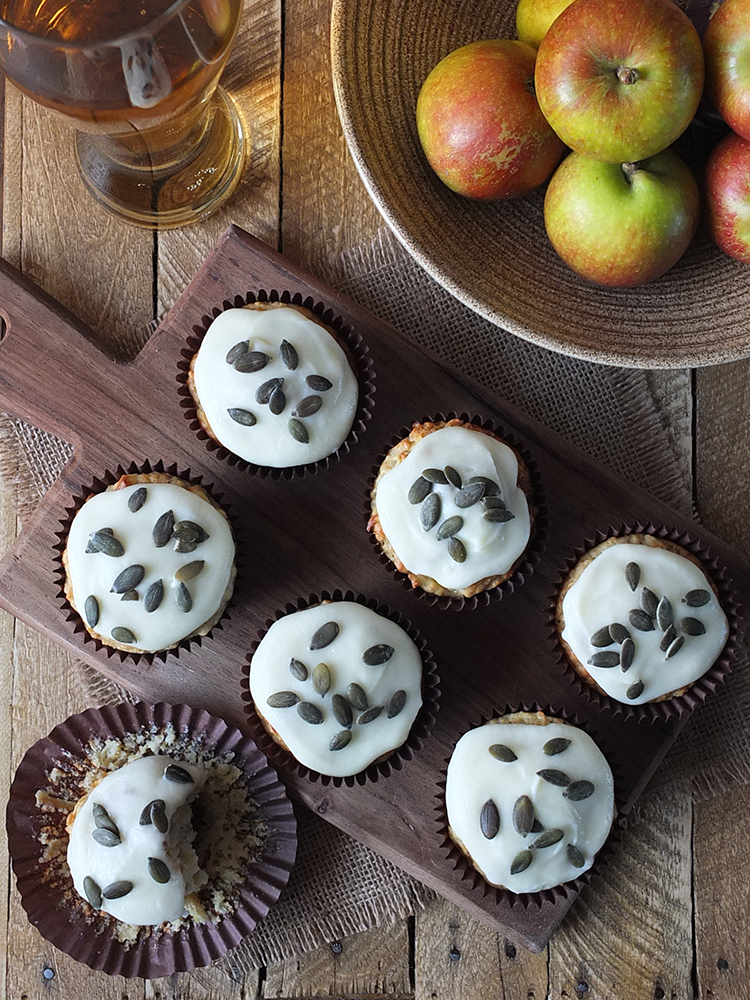 There has never been a better time for Welsh food and drink, with the number of products attaining European protected food name status nearly doubling in the past year and the number of Welsh entries for the prestigious Great Taste Awards reaching a record high.
Producers from across Wales have come together to challenge consumers to buy Welsh this March. The challenge will be kick-started to coincide with St David's Day, 1st March 2018, as the largest celebration of Welsh food and drink ever held on a UK wide level is set to go ahead. A celebration which includes this rather scrummy recipe blog post for a modern twist on a classic Welsh recipe.
If you're having a Welsh themed feast this St. David's Day you might also like Andrea's Welsh Salt & Vinegar Mackerel Carpaccio, Becca's Classic Welsh Rarebit, Choclette's Snowdon Pudding, Chris' Welsh Cakes or Camilla's Slow Cooker Shoulder of Welsh Lamb with Apricot & Chestnut Stuffing.
Have you ever been to Wales? Do you have a favourite Welsh product? Caerphilly cheese? Welsh cider? Let me know in the comments!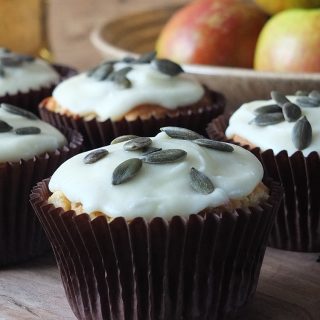 Apple & Ginger Muffins with Cider Frosting
'Tinkers Cake' is a traditional Welsh apple cake recipe made historically for travelling iron workers in the valleys of South Wales. Here's a modern twist with the addition of Welsh cider for the topping.
Print
Rate
Ingredients
for the apple & ginger muffins
Affiliate Links
This recipe card may contain affiliate ingredient and equipment links. As an Amazon Associate I earn from qualifying purchases.
Instructions
Preheat oven to 180 C/ 160 C fan/ Gas 4.

Mix together the flours, ginger, baking powder and sugar in a bowl.

In another bowl, whisk together the eggs, milk and melted butter (or oil), and pour into the dry ingredients.

Fold in the grated apples and chopped ginger and spoon into 12 muffin cases.

Bake in the centre of the oven for 25 minutes.

Cool completely on a wire rack while you prepare the frosting.

To make the frosting, mix together the melted butter, icing sugar and traditional Welsh cider until smooth.

Frost each cooled muffin and sprinkle the tops with the pumpkin seeds.
Environmental Information
[amazon_link asins='B00GC3WKKW,B005FPY0QK,B005ZDDL3A,B00SSXRZUO,B006UI9F5M,B01B7GJCEU' template='ProductCarousel' store='elizskitcdiar-21′ marketplace='UK' link_id='81ddf707-179a-11e8-ab29-838560620cad']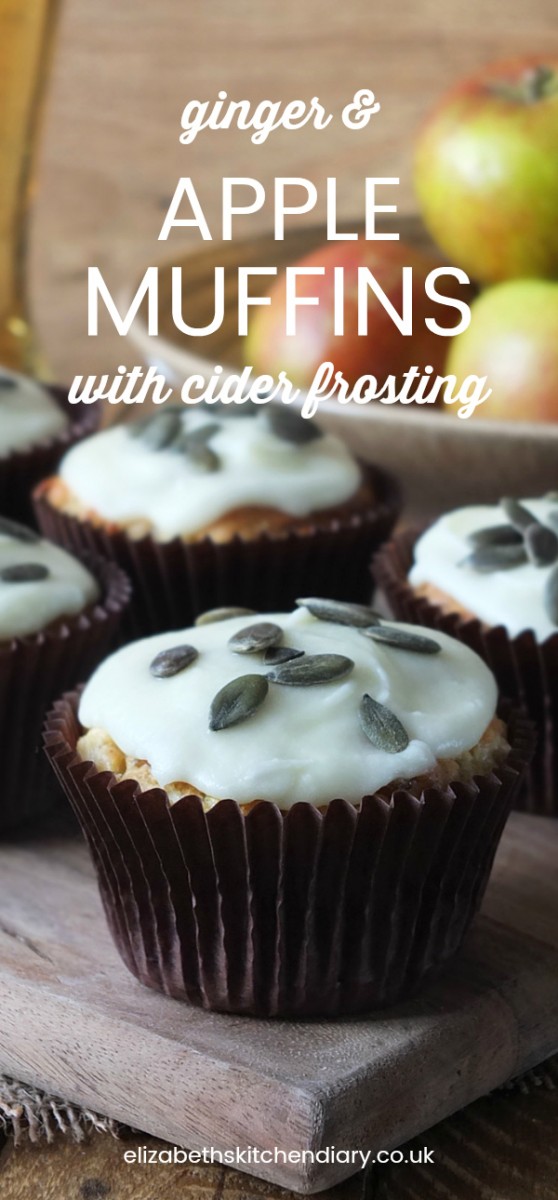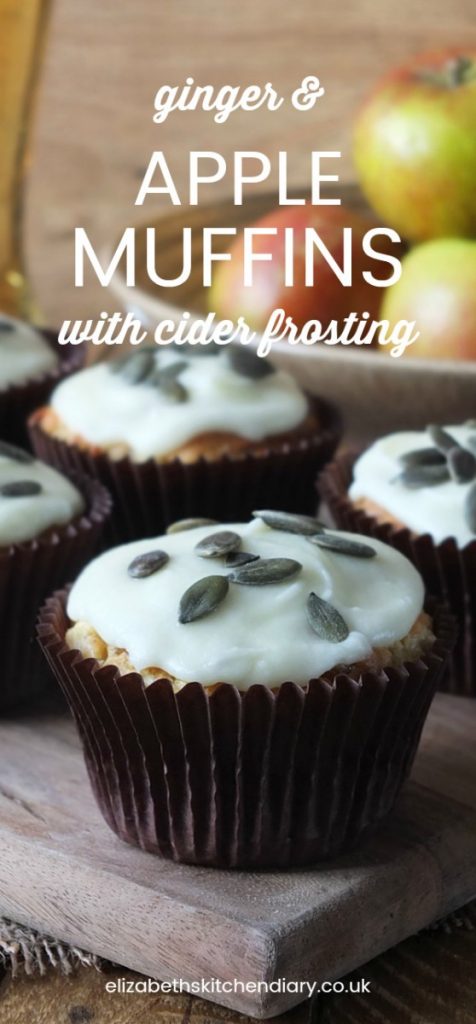 This sponsored recipe post is part of the Welsh Government's #ThisisWales / #GwladGwlad campaign, ensuring Wales and its first class produce are centre stage on the patron's saint day. All thoughts and opinions expressed are our own. Thank you for supporting the brands who make it possible for me to do what I love: mess up my kitchen and share recipe stories.