Supporting local producers.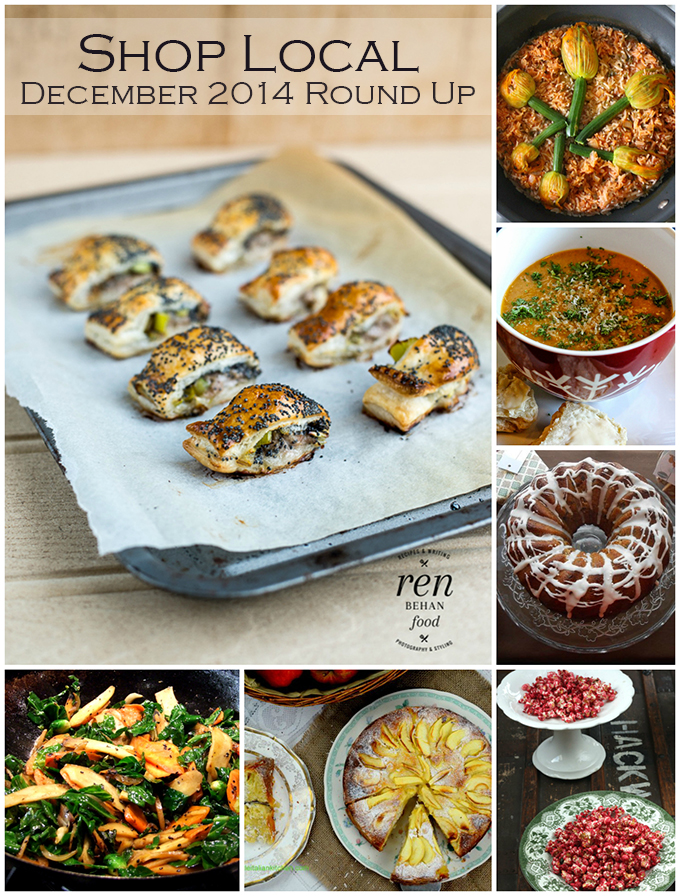 Welcome to the latest Shop Local Food Blogging Challenge round up! For the month of December food bloggers around the globe have been busy cooking and baking with locally sourced ingredients. Find out what they've been doing below with these eight tempting recipes…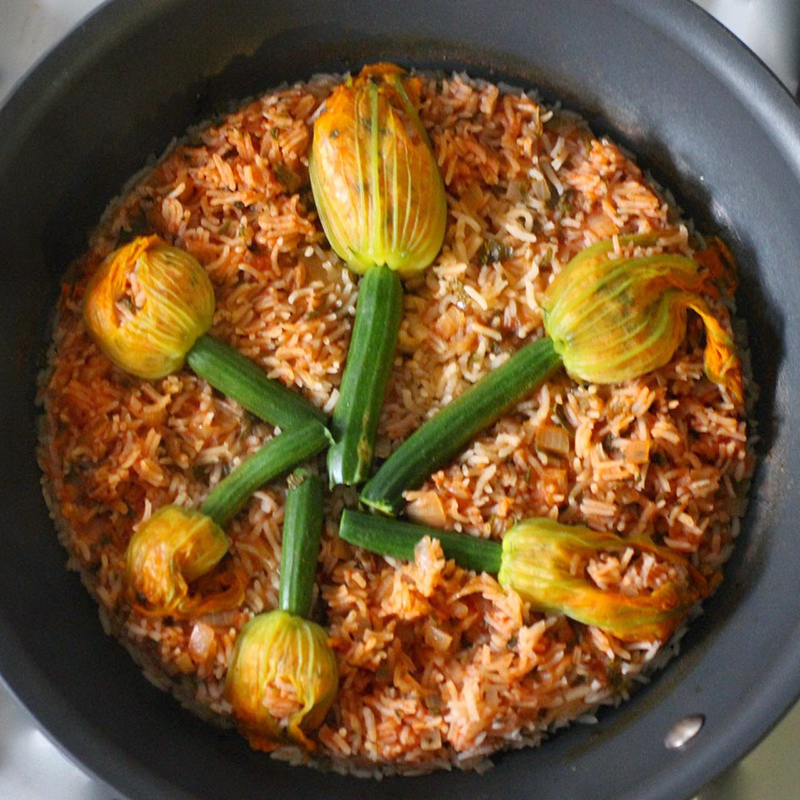 Johanna over at Green Gourmet Giraffe is enjoying the middle of the Australian summer just now. This month she whipped up this beautiful zucchini flower recipe with rice using flowers she picked up at her local Coburg Farmers Market. I've never tried zucchini flowers, have you? Maybe this year! Seasoned with cumin, mustard, parsley and mint this dish would surely impress at any dinner table.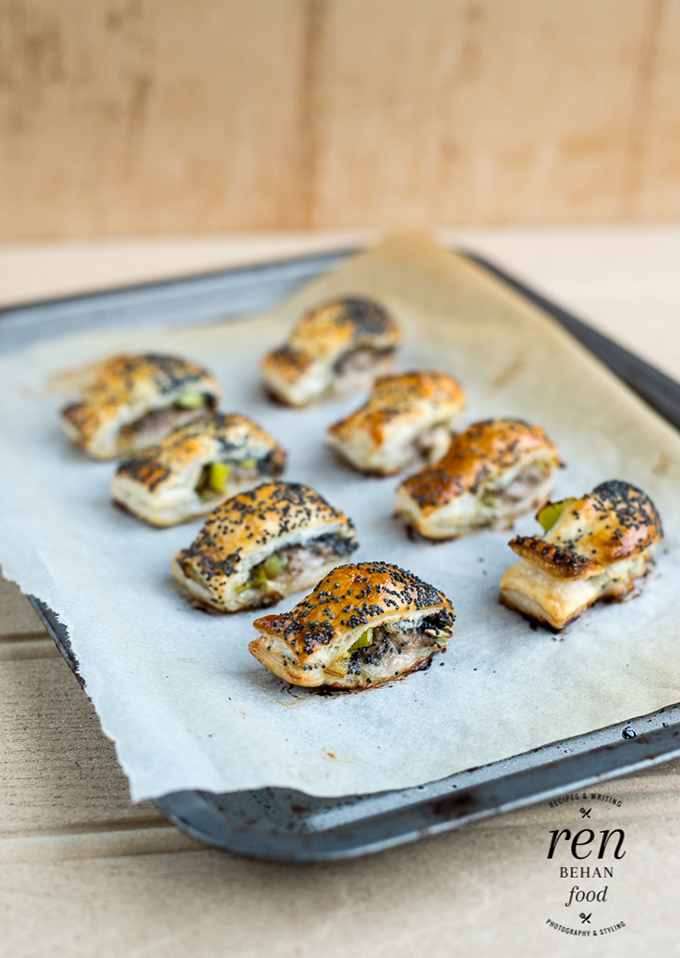 Polish/UK top food blogger Ren Behan picked up some sausages at Hedges Farm, her local farm shop, and made these super quick make ahead leek and poppy seed sausage rolls. She insists that once you start making your own you'll never go back to shop bought ones again!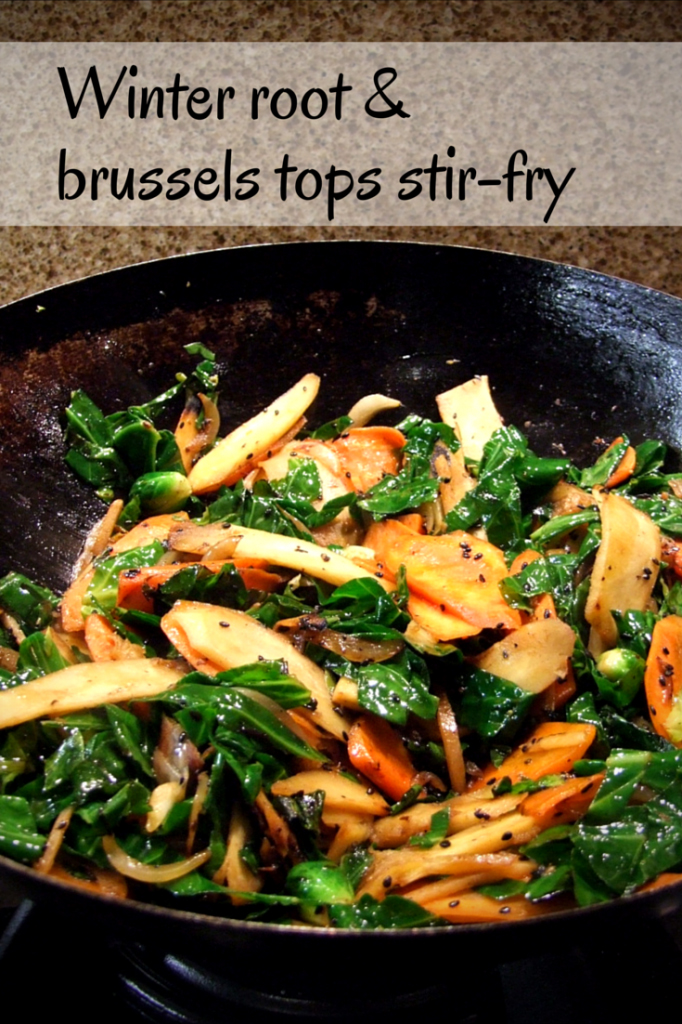 Helen over at Family, Friends, Food concocted this vibrant winter root & Brussels tops stir-fry with sesame using the Brussels sprouts stem instead of the sprouts itself! What a clever idea! I have to confess to usually composting the stem – I had no idea it too could be eaten! Lesson learned!
Get the recipe.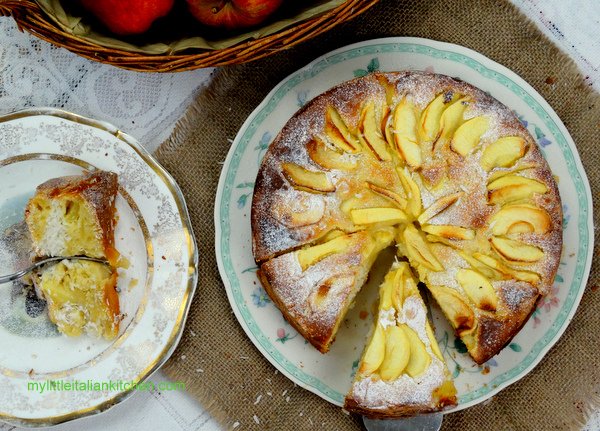 Alida from My Little Italian Kitchen never fails to impress with her recipes, and this month she's shared her gorgeous Apple & Yogurt Cake with Coconut made with British apples. Don't you just want to jump right in and take a great big slice?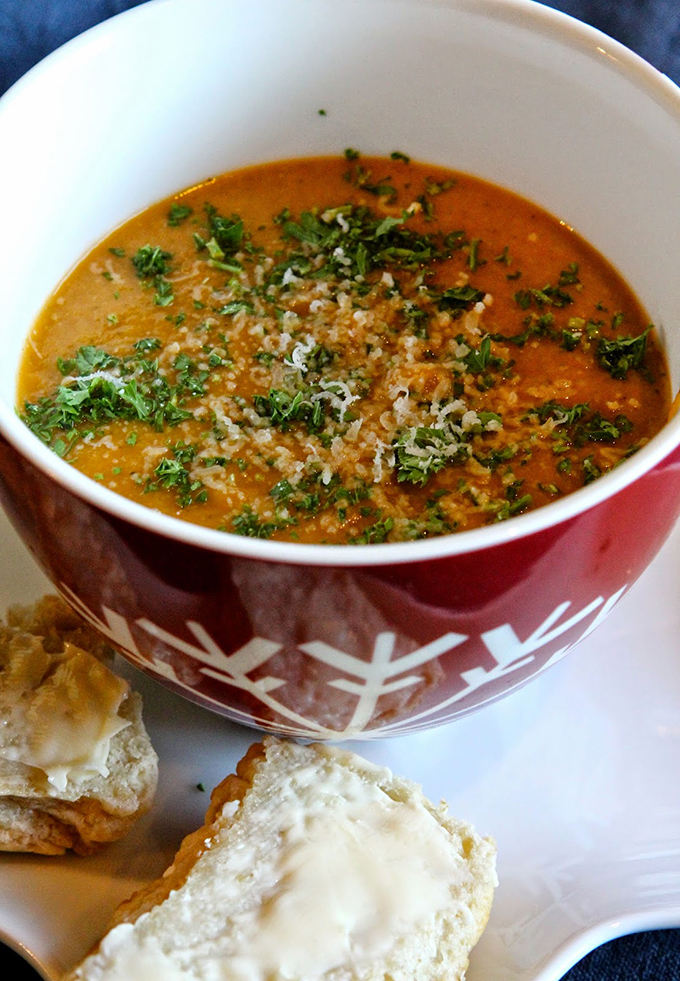 Using a mixture of home grown and local farm shop vegetables, Kate the Gluten Free Alchemist created this perfect winter warmer soup. Aren't the colours beautiful, and packed full of vibrant veg it will certain contribute to your five seven a day!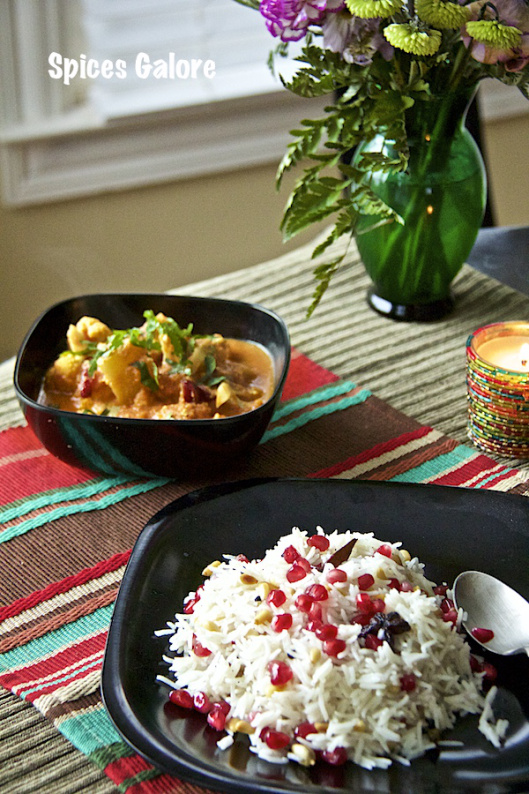 Over at Spices Galore, Gayathri utilises seasonal pomegranates in a festive family dish: Pomegranate Pine Nut Pilaf with cauliflower-pineapple curry. She described the pilaf as: "The pomegranates seeds were like tart little jewels in the white blanket of rice along with buttery toasted little nuggets of pinenuts……..all coming together to form a delicious morsel." Beautiful!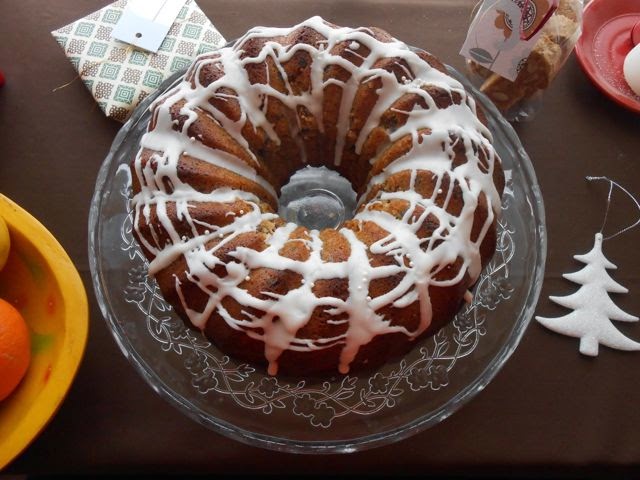 Using local Cornish duck eggs and wholemeal flour, Choclette over at Chocolate Log Blog dishes up generous slices of this lovely fig and mincemeat Christmas bundt cake.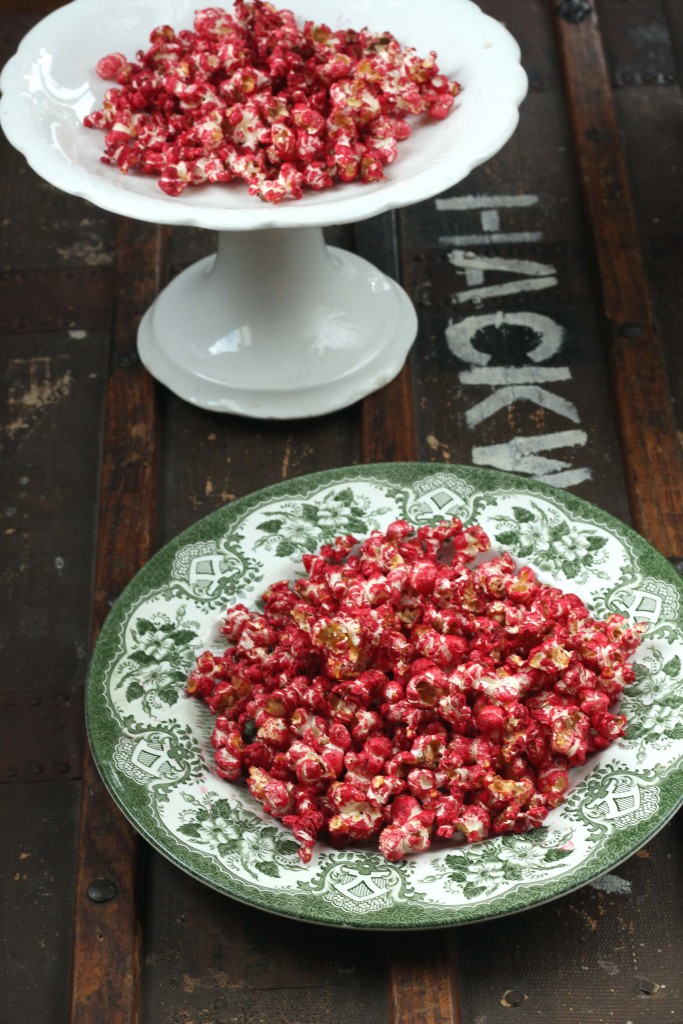 To finish things off, the incredibly talented Kate over at Veggie Desserts made this stunning beet and vanilla candied popcorn! Oh my goodness gracious me  – isn't it beautiful! Who would have thought vegetables could be so tempting! Her beets came from her local farm shop, and I think she's put them to rather good use!

That rounds up the latest issue of the Shop Local Blogging Challenge. If you would like to participate you can find the current linky over on the Shop Local page. I've made a few small changes to the challenge for the new year – it's got a new hashtag #ShopLocalChallenge for Twitter and Google Plus, and I would really like to see participants include more detail about the local producers they are shopping from. This is your chance to let them shine!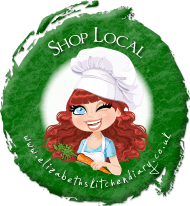 Follow Elizabeth's Kitchen Diary's board Shop Local on Pinterest.
If you want to be kept up to date on my recipes, occasional craft tutorials, adventure stories and giveaways then please subscribe to my weekly newsletter; it gets sent out every Monday morning if there is new content. Your email address won't be passed on to anyone, you will never be spammed and you are free to unsubscribe at any time, no questions asked. Make sure you confirm your subscription or you won't receive the newsletter – if it hasn't arrived check your junk mail folder.
[wysija_form id="1″]