Issue 22 of our bite-sized review series.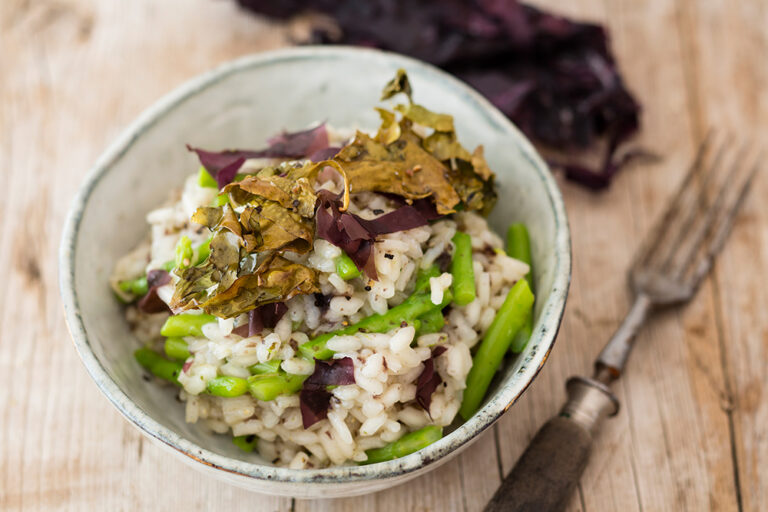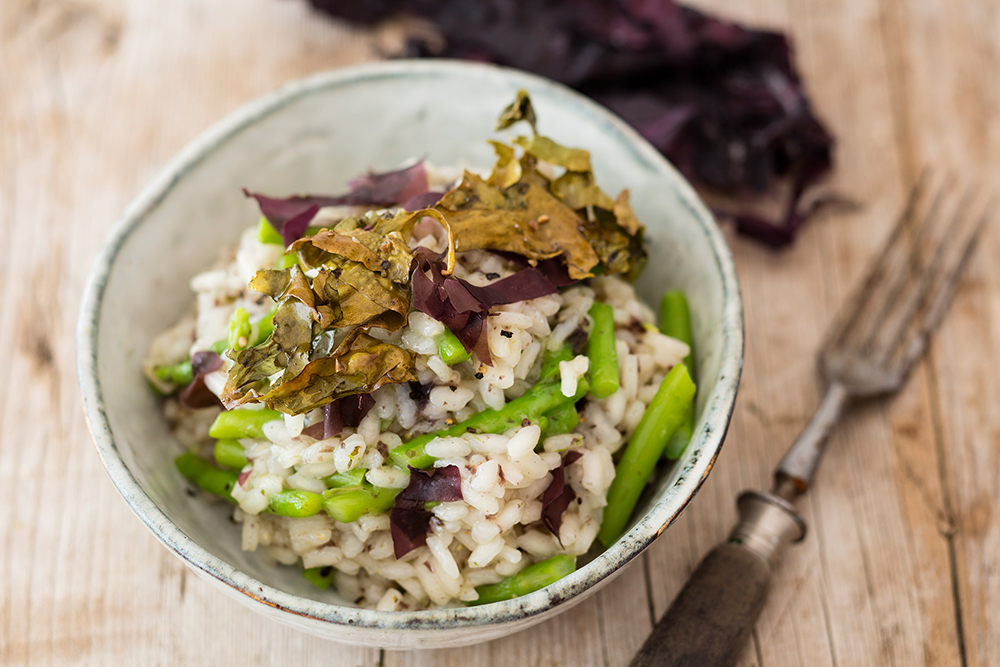 Over the last month, we've been taste-testing all sorts of fab foodie products sent to us by brands to try out, not to mention all the wonderful things I ate while travelling through England, Scotland, Shetland and Paris (but that's another story or two!). This latest issue of our bite-sized review series features five of our favourites: I Sea Bacon, Lizi's Granola, English Provender pickle, Raw Bean Proper Coffee and Pomora Olive Oil.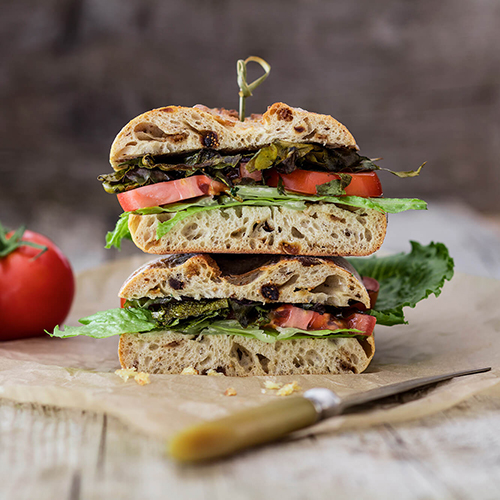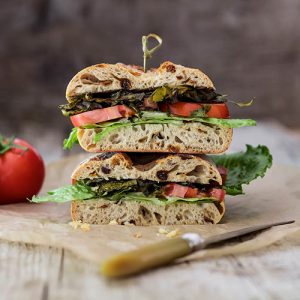 I Sea Bacon – regular readers will know that I am a huge fan of seaweed. Love the stuff and I would add it to every dish if I could, and now, with the range of seaweed products from Seamore I can! They've got two products available so far: I Sea Pasta, a seaweed tagliatelle inspired by a dish the company founder ate while on holiday in Ibiza, and I Sea Bacon, a rather fantastic versatile 100% wild, organic ingredient that gives you a vegan salty, smoky, bacon-like alternative! Put it on anything that deserves a crunchy, salty, smoky kick. Or use the soft leaves as a flavour boost in salads, pasta or anything else (pictured above on risotto). I am loving this stuff – watch this space for recipes! RRP €6.95 for 75 grams.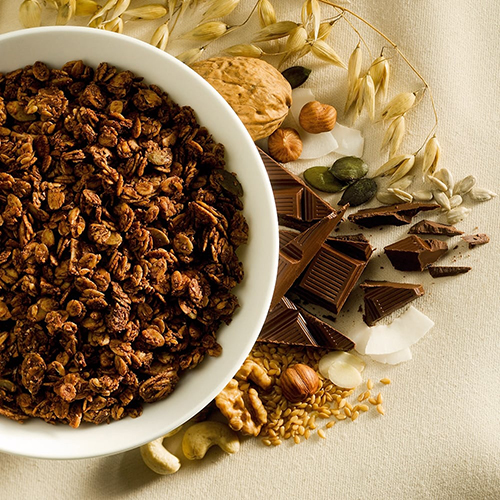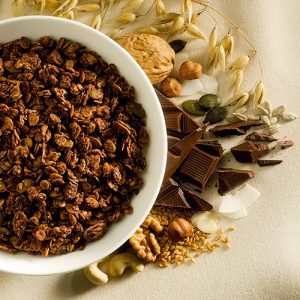 Lizi's Belgian Chocolate Granola – I'm one of those folk who, when they see something new in the supermarket, will buy it to try it out. Lizi's Original Granola was one of those products last year, and I loved it, so I jumped at the chance to try out their Belgian Chocolate Granola. I was just telling my youngest son the other day that dark chocolate is really good for you and so a good dose of dark chocolate with your breakfast could be considered a healthy luxury, no? This granola isn't sweet as it uses real dark Belgian chocolate to maximise the healthy antioxidant effect. Pair with fresh fruit for an indulgent treat, or use it to top ice cream or crunch it up as a base for key lime pie! RRP £3.69 for 400 grams.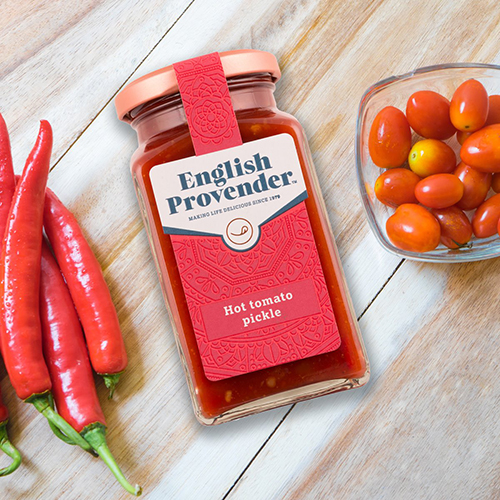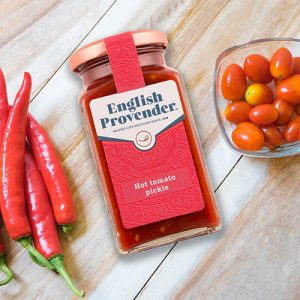 English Provender Hot Tomato Pickle – with BBQ season upon us shortly many of us are stocking up on pickles for dining al fresco.  Popular chutney and pickle brand English Provender have just launched a new addition to their range: a hot tomato pickle. Packed full of flavour and the perfect amount of punch, the pickle has a fiery hot chilli flavour with a smoky sweet tomato overtone. A great accompaniment to sandwiches, it will make you the envy of the office when eating al desko and with summer just around the corner, it's great for adding to burgers, sausages and salads. A perfect pickle for all of you chilli fans out there. RRP £1.50 for 300 grams. Available at Sainsbury's.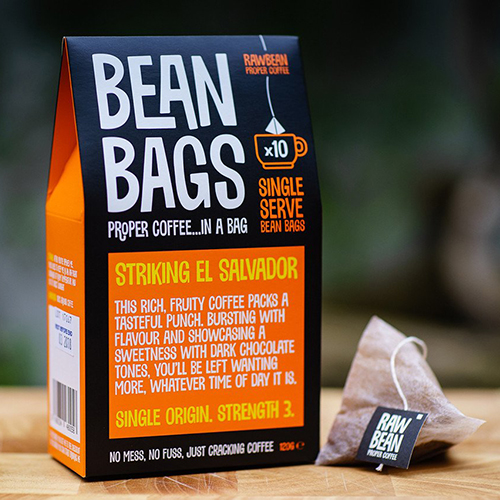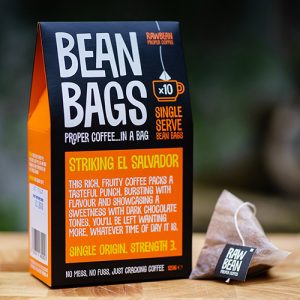 Raw Bean Proper Coffee Bean Bags – These fantastic little coffee bags are the first on the market to feature high-quality filter coffee in a pyramid bag – perfect for when you're on the go camping, hiking, commuting. You'll never need to settle for inferior coffee again! These fully biodegradable single serve coffee bags are available in a breakfast blend, decaf and striking El Salvadore, a rich fruity coffee blend that packs a tasty punch. These bags are great at home too; there's no faffing about with coffee pods and expensive machines, or having to clean out the coffee grounds from the bottom of a French Press. No mess, no fuss, just cracking coffee. RRP £4.50 for 10 bags.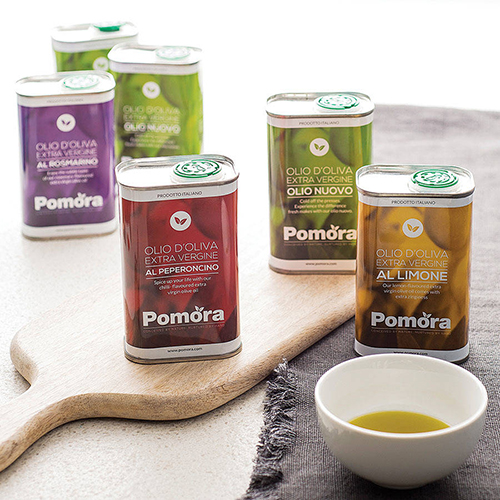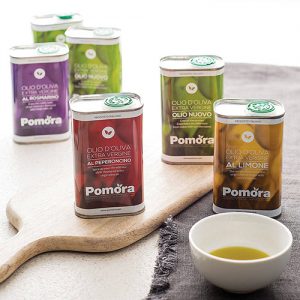 Pomora Olive Oil – I've been an ambassador for Pomora olive oil for a number of years now, and I could never go back to using inferior quality olive oil in my recipes. Pomora is a basically an olive oil subscription box where you can adopt an olive tree from either Carmelo or Antonios's olive groves in Italy. You receive quarterly shipments of high-quality olive oil, as well as regular updates on your tree. My latest shipment contained 3 x 250 ml tins of rosemary, lemon and chilli infused olive oils. Earlier in the year, I received their newly pressed olive oil, and later in the autumn, a shipment of extra-virgin will arrive. In the winter, basil-infused, truffle-infused and garlic-infused are delivered. A a perfect gift for the foodie in your life. Prices from £29 per quarter.
With thanks to all of the above brands for the product samples. All photography sourced from the respective brand website or Facebook page. This is not a paid post, but if you do sign up with Pomora we will receive a commission and you will be directly helping to support our family.