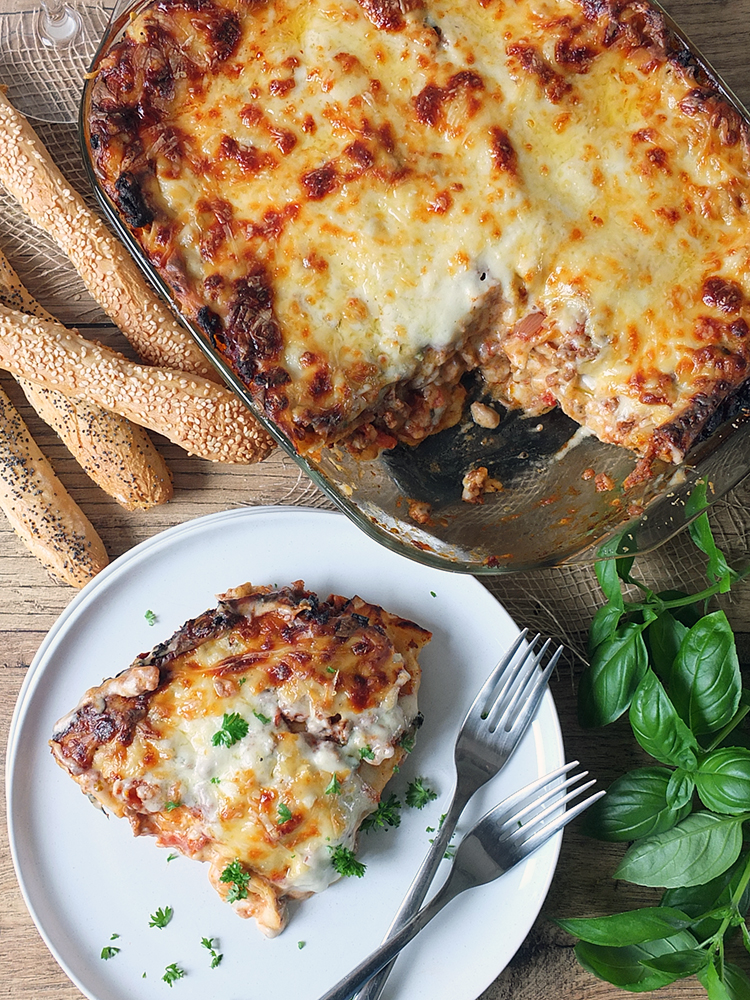 Travelling is all fine and dandy, but there's something to be said for pottering about in the comfort of your own kitchen preparing a meal for your family.
It feels like an absolute age since I've spent time in the kitchen just pottering, what with working four late afternoon shifts in the week at our local shop and with all the time I spent cycle training for my recent bikepacking trip to Scotland.
Yesterday afternoon I partially caught up with imminent writing deadlines and in between catching up on a mountain of emails, piles of laundry and housework, I scraped together a rather delicious lasagne recipe using what little food there is in our house (I desperately need to do a supermarket shop but I've not got the time!).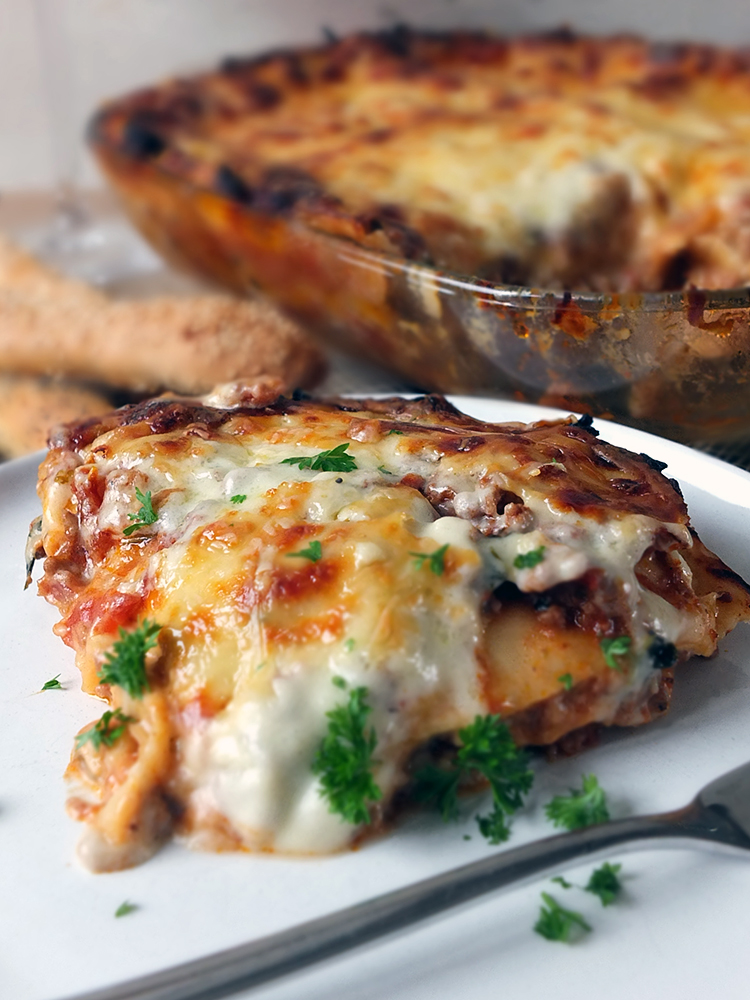 This lasagne was inspired by half a packet of sundried tomatoes I found lurking in the back of the cupboard, the fact that the unopened packet of lasagne sheets was best before the 30th of June (while we were away in Belgium) and an unopened packet of Orkney smoked cheddar in the fridge.
As an aside, there are a lot of cows in Orkney, I found out recently.
A lot!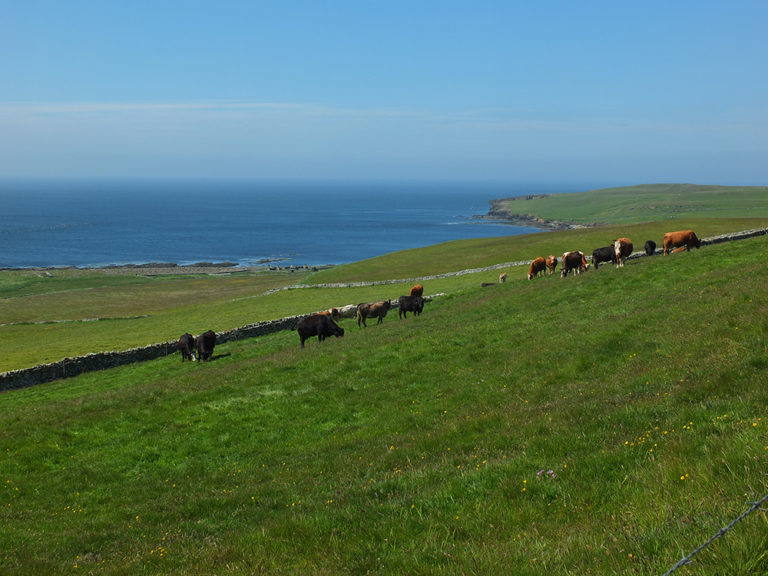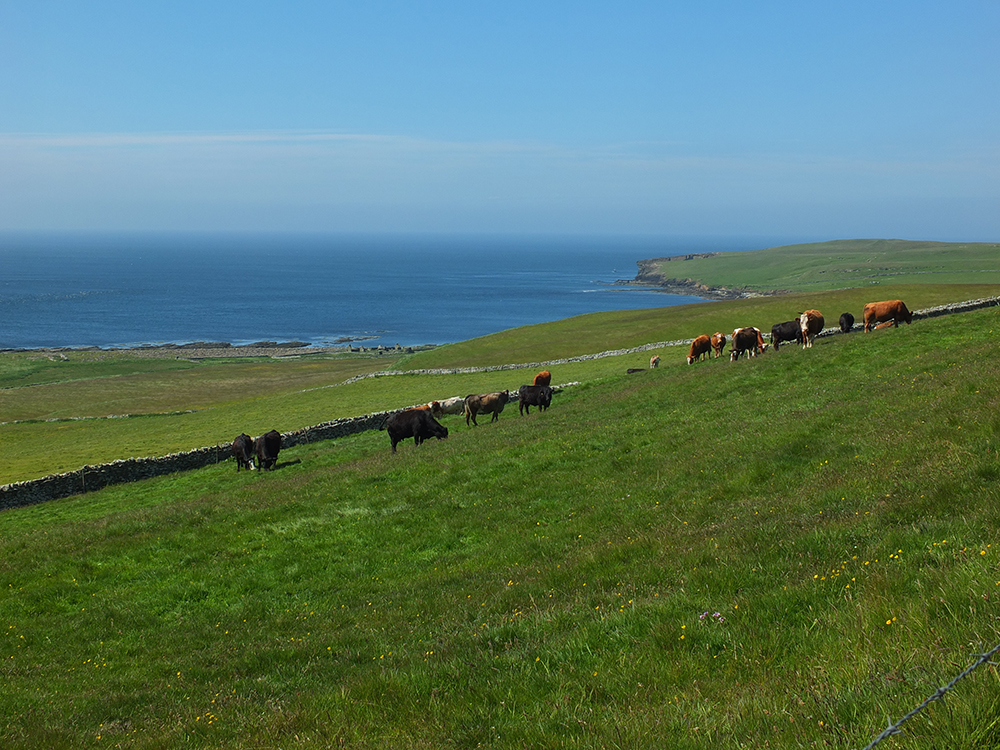 I'm well familiar with Orkney smoked cheddar – it's one of my most favourite cheeses and, since we stock it in our village shop it makes a regular appearance in my kitchen.
Surely all these cows weren't for the sole purpose of cheese making?
I enquired from an Orcadian friend, and it turns out that it's beef. Orkney Gold beef is a thing. A thing I have never tried! This needs to be remedied, but I have no idea where Orkney Gold beef is sold in Shetland! If anyone knows, please tell me!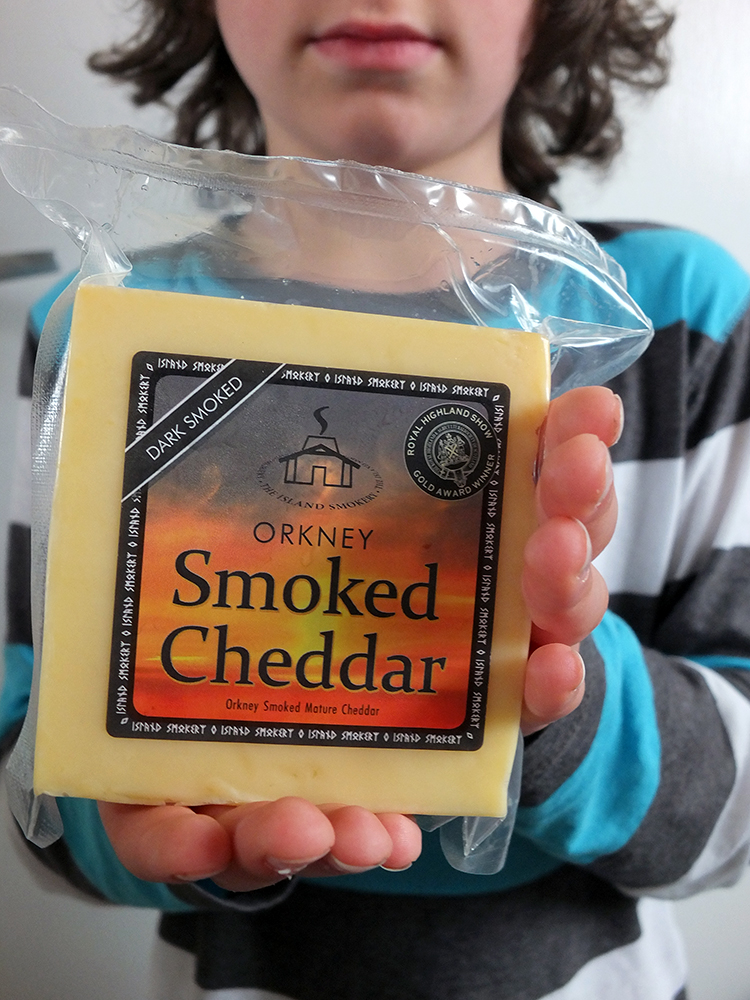 So yes, the not-so-secret ingredient of my experimental lasagne dish yesterday was Orkney smoked cheddar.
It's so incredibly good and, combined with Parmesan cheese, lends an incredibly rich cheesy flavour to the dish.
Proper comfort food.
I might have had two helpings while curled up on the couch last night with my husband while we caught the last half of The Other Boleyn Girl on the telly.
Friday night in, folks! 🙂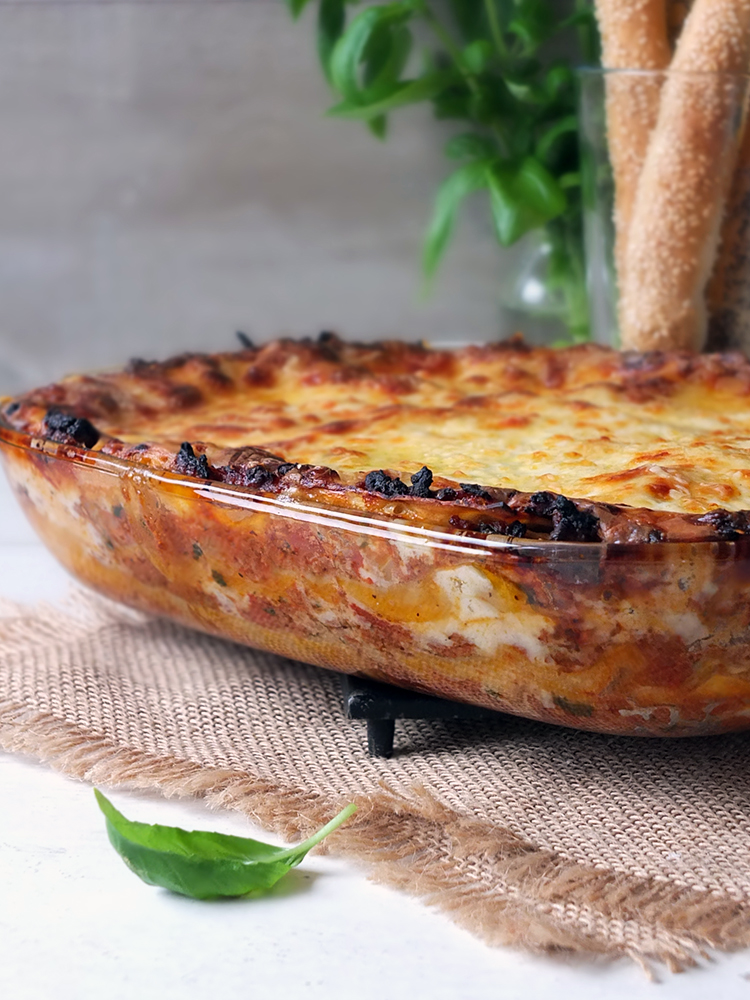 Oh, and I made some bread sticks too, just because. Kitchen pottering, you know?
While pottering I came to the conclusion that I need to prioritise certain aspects of my life. There's a source of tension I've been experiencing for the last few months which needs to be removed and I'm taking steps to remedy that.
This means that you'll hopefully be seeing more spontaneous recipe posts on the blog like this. After all, that's the whole reason I began writing Elizabeth's Kitchen Diary, to share my kitchen adventures. They won't always be tried and tested recipes, rather like diary entries.
I'm not going to worry about creating perfectly styled photographs either. Keeping it real. See that wine stem in the top left hand corner of the top picture? It's not in the photo because I kept drinking out of it while taking pictures as my lasagne cooled. I then ate my photograph. I always eat my photographs. It's what I do.
I've missed my kitchen.
In the meantime, here's my beef lasagne recipe with sun-dried tomatoes and Orkney smoked cheddar. It's really rather quite nice! You might also like my post on Five Things to See & Do in Orkney in a Day, written after my bikepacking trip through the islands.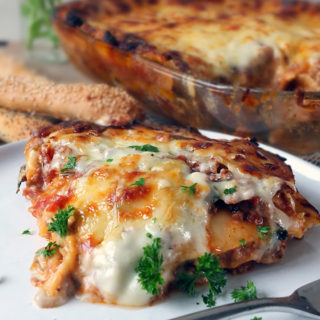 Beef Lasagne with Sun-dried Tomatoes and Orkney Smoked Cheddar
A hearty cheesy lasagne recipe made with Orkney smoked cheddar.
Print
Rate
Affiliate Links
This recipe card may contain affiliate ingredient and equipment links. As an Amazon Associate I earn from qualifying purchases.
Instructions
Heat the rapeseed oil in a saucepan over a medium high heat and gently cook the onion and the garlic with the dried oregano until the onion begins to soften.

Add the beef mince and the chopped pancetta and season well with sea salt and freshly ground black pepper. Stir occasionally until all the meat is browned.

Add the tomato puree and stir well.

Add the tinned tomatoes, beef stock and Worcestershire sauce and reduce the heat to medium low and leave to simmer with the lid partially open until the sauce is thick and reduced, about 15 minutes.

Stir in the fresh parsley and basil and set aside.

To prepare the cheese sauce, heat the butter in a small saucepan until melted and bubbling. Add the flour and stir to form a roux.

Remove from the heat and add a little bit of the milk, whisking constantly. Add the rest of the milk and return to the heat, stirring constantly until the sauce thickens.

Remove from the heat and add the grated cheddar. Stir until combined.

Preheat your oven to 200 C. Add a small spoonful of the beef sauce to the bottom of a small casserole dish and top with a layer of no cook lasagne sheets.

Top with a layer of tomato sauce and a layer of cheese sauce. Grate some Parmesan cheese over the top of the cheese layer and generously grate some nutmeg. Add another layer of lasagne sheets and repeat until your dish is full and you've no more sauce left, finishing with a layer of cheese sauce.

Sprinkle the remaining Orkney smoked cheddar and Parmesan over the top and bake for 35-40 minutes until golden and bubbly.

Leave to sit for 10 minutes before serving with salad and bread.
Environmental Information
OTHER LASAGNE RECIPES YOU MIGHT LIKE
Grilled Veggie Lasagne with Wild Garlic Pesto by Elizabeth's Kitchen Diary
Lentil Lasagne by Supper in the Suburbs
Veggie Lasagne by Tinned Tomatoes
Vegetarian & Gluten Free Lasagne by Emily's Recipes & Reviews
Veggie Packed Lasagne by Feeding Boys
LINKING UP WITH SOME BLOGGING CHALLENGES
No Waste Food Challenge guest hosted this month by Michelle over at Utterly Scrummy