Helping to prevent food waste one recipe at a time.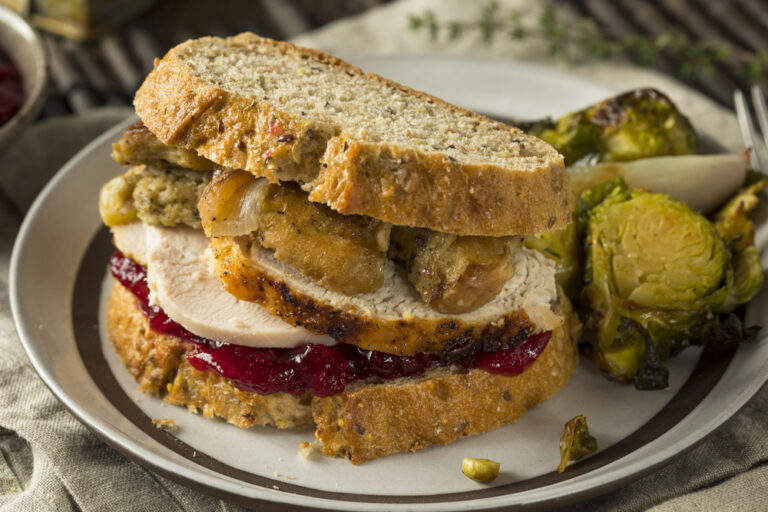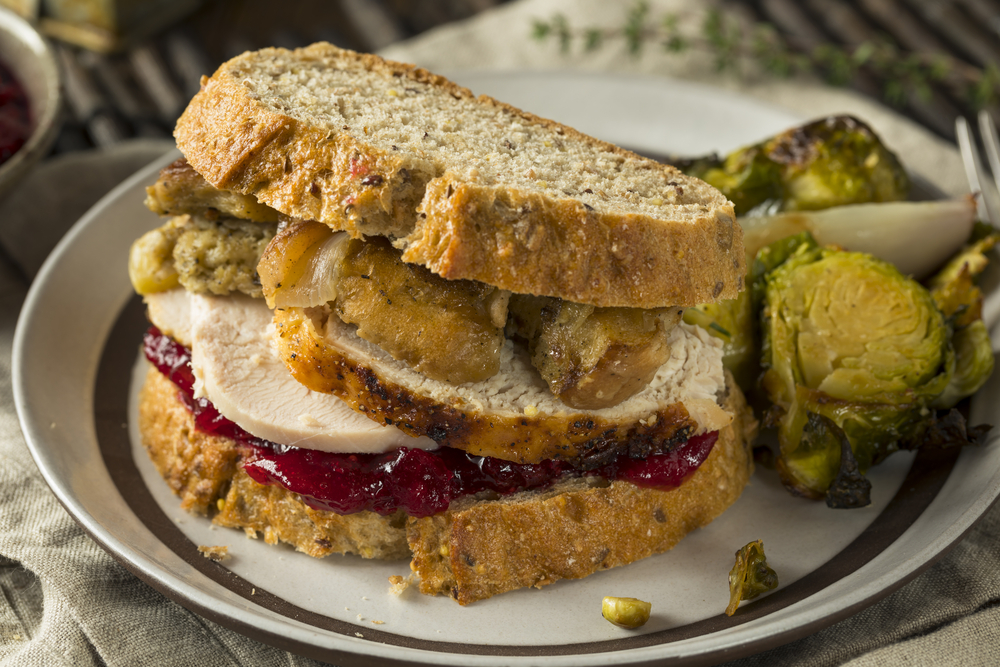 Happy New Year! May I take this opportunity to wish all of my readers and fellow bloggers all the best for 2017. May it be the best year yet for you all!
Now that the Christmas decorations have all been cleared, and the fridge looks remarkably empty after a fortnight of festivities, it's time to see what we can make with all those leftovers.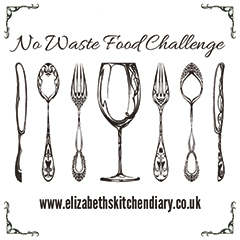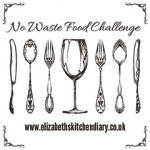 The No Waste Food Challenge is a monthly challenge created to encourage us to use up our leftovers, those last bits and bobs in the back of the cupboard and the last few spoonfuls of jars from the fridge or cupboard instead of throwing them in the bin. The challenge was originally created by Kate over at Turquoise Lemons back in 2012, but in January 2014 I took over running it when Kate took a step back from blogging. So this January, the No Waste Food Challenge has turned five years old!
I never cease to be amazed with the creativity of the entries the challenge receives every month, and this year, with new beginnings and all, I want to raise things up a notch. I want the No Waste Food Challenge to remain a great place for bloggers to link up and share their recipes, but I also want it to become more of a community orientated platform for sharing ideas. I want YOU, my dear readers, to share your recipes, photos and food waste prevention tips! To find out more (and to be in for a chance at winning a £25 Amazon voucher!) read through these fantastic recipes for jazzing up your Christmas leftovers and find out how to share your ideas at the bottom of this post.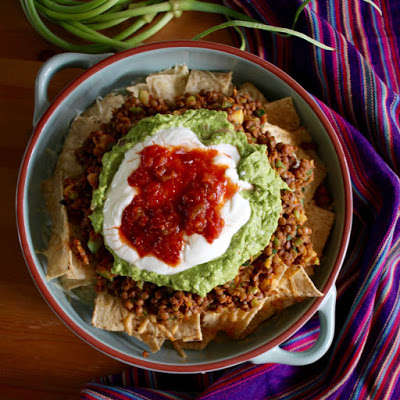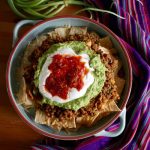 Still got leftover cheese from your Christmas cheeseboard? Grate it and use it to top these refried lentils with garlic scapes for nachos! This recipe was created by Joanna from Green Gourmet Giraffe in Australia to use up the leftovers from taco night earlier on in the week. Refried lentils make for a nice change from kidney or black beans too. Very creative!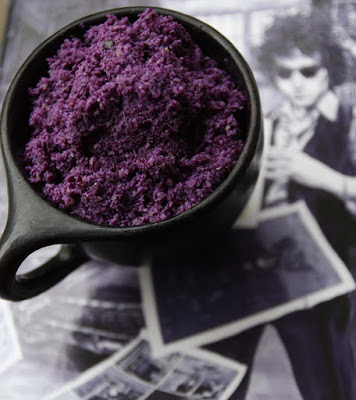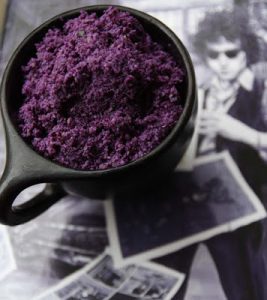 Is there half a red cabbage languishing in the back of your fridge after the other half was made into a delicious braised red cabbage side dish for Christmas? Shaheen at Allotment 2 Kitchen used up her leftover cabbage with this Very Easy Red Cabbage Pesto. Look at the colour of that! It's one for the garlic lovers, Shaheen says, or you could saute a bit before using it in another dish. She used hers in a pasta salad. Incidentally, leftover braised red cabbage freezes really well.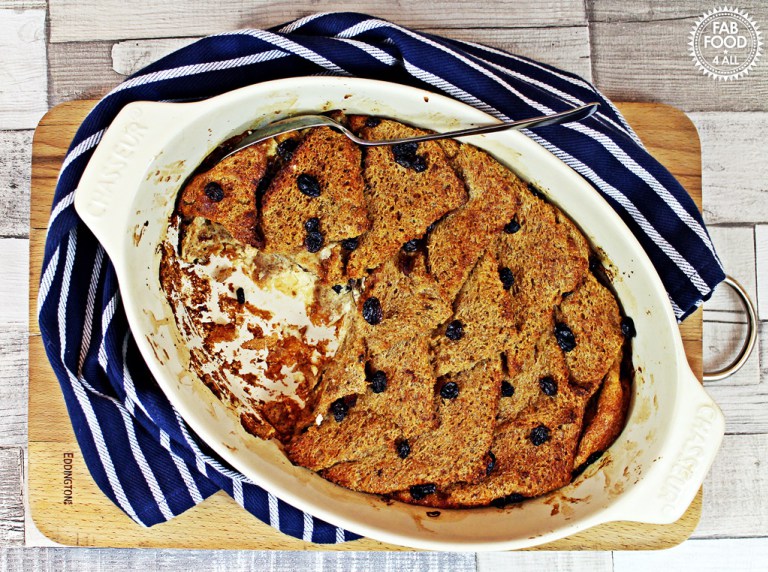 Leftover dried fruit, sherry and bread after the holidays? Camilla over at Fab Food 4 All whips up this Wholemeal Bread & Butter Pudding to impress her family. Made with dairy free spread and milk instead of butter and cream, this pudding offers you a healthier start to your New Year dessert table.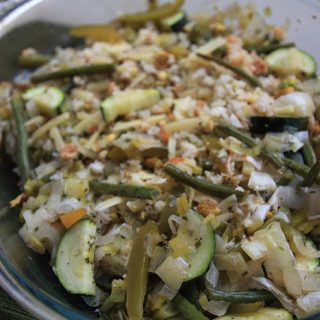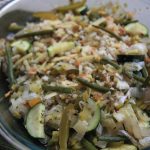 Are your Christmas pistachios going a bit soft (did you forget you bought a bag for that one recipe and the rest is lying neglected in the back of the cupboard?). Shaheen got creative with hers with this Any Green Vegetable Gratin packed full of all sorts of veggie goodness! You could even throw in some of those leftover Brussels sprouts!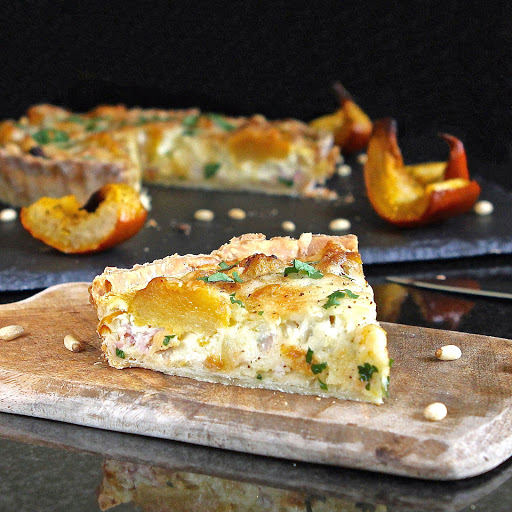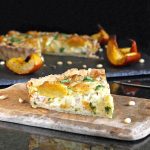 Leftover turkey? Sick of turkey sandwiches? Kate the Gluten Free Alchemist comes to the rescue with her delicious Chicken, Squash and Gruyere Quiche. Ok, this version is made with leftover Sunday lunch roast chicken, but the same principle applies – leftovers make awesome quiches. Why not make one and take it with you for a winter picnic lunch this New Year?  Climb a few hills, kick start those New Year fitness resolutions – with quiche!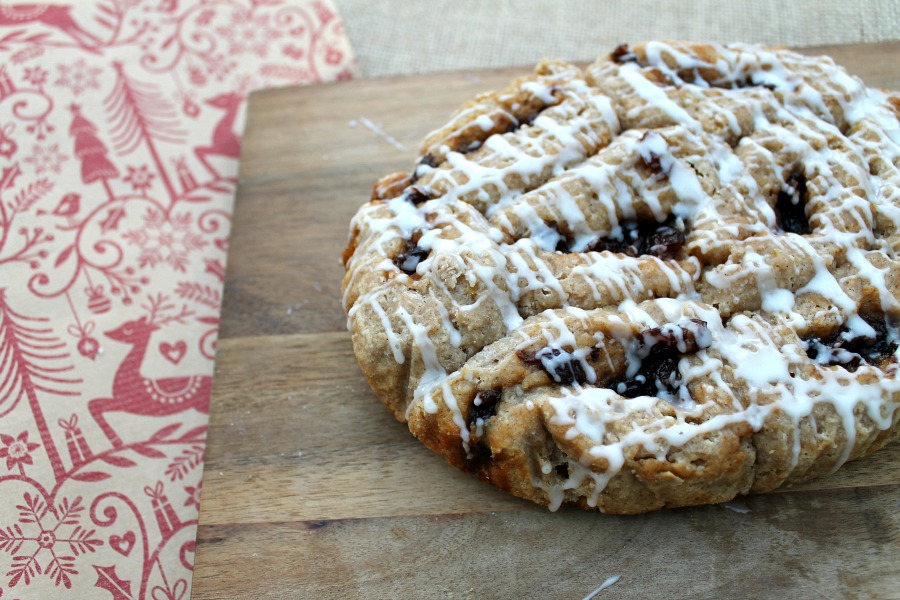 These Mincemeat Swirls with a Brandy Glaze from the BakingQueen74 is a great way to use up a half a jar of luxury mincemeat. Pop these swirls with their scone dough into the slow cooker, and return later to the house smelling amazing and your bake all ready to be eaten! What can be better than that?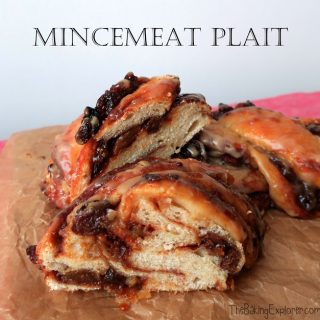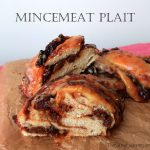 Do you still have a jar of mincemeat in the cupboard? You had best intentions of making mince pies before Christmas, but never found the time? Kat over at The Baking Explorer used her jar of mincemeat to make a rather delicious yeasted Mincemeat Plait. Why not give it a go? She also used some bread flour and fast action yeast that were going out of date.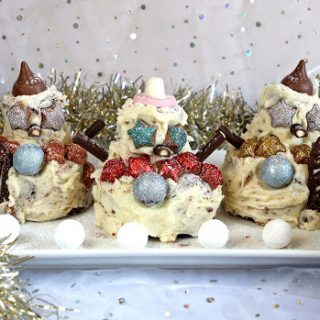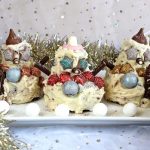 Leftover cake? Little Miss GF (Kate, the Gluten Free Alchemist's daughter), got creative with their leftover chocolate cake and some sparkly sweeties and made the cutest little Snowman Cakes! Aren't they adorable? I love reading about children who have a passion for baking, and what better way to upcycle some leftover cake than to coat it in frosting, turn it into snowmans and cover them in sweeties and glitter!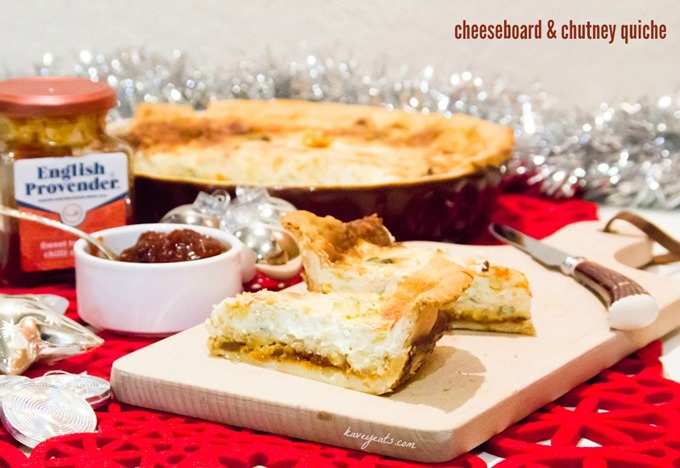 Use up the last bits and bobs from your cheeseboard with this Cheeseboard & Chutney Quiche from Kavey Eats. I love a good cheeseboard as much as the next person, but admittedly, it can get a bit same-old by the end of the festives, so this is a great way to jazz the leftovers up a bit.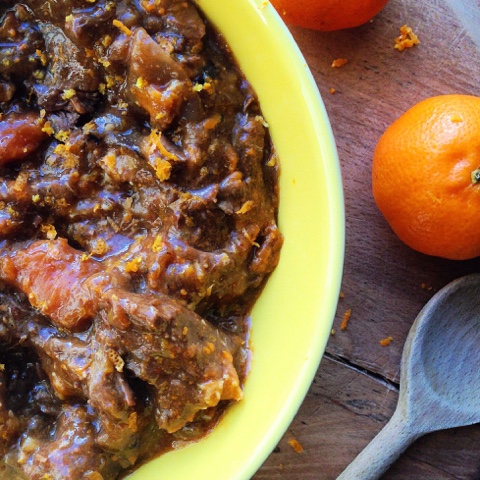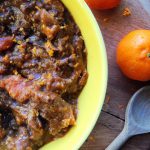 Still have a few clementines lurking in the fruit bowl? Why not try this Clementine and Harissa Braised Beef Stew from Ema at De Tout Coeur Limosin in France. A winter warmer of a dish, perfect for these cold January evenings. A little jar of home made harissa appeared in my last veg box of the year, so I will definitely be trying this recipe out soon.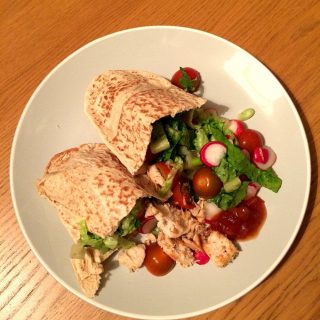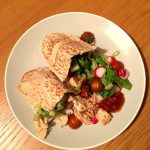 To quote Helen from Roast Chicken and a Country Walk, "It's a cliche but we all need a recipe like this at this time of the year. Something easy, something healthy, something to bring new life and a new sensation to the tastebuds before we pack up the rest of the turkey and stick it in the freezer." Helen's Lemony Leftover Turkey Pitas are just the thing we need.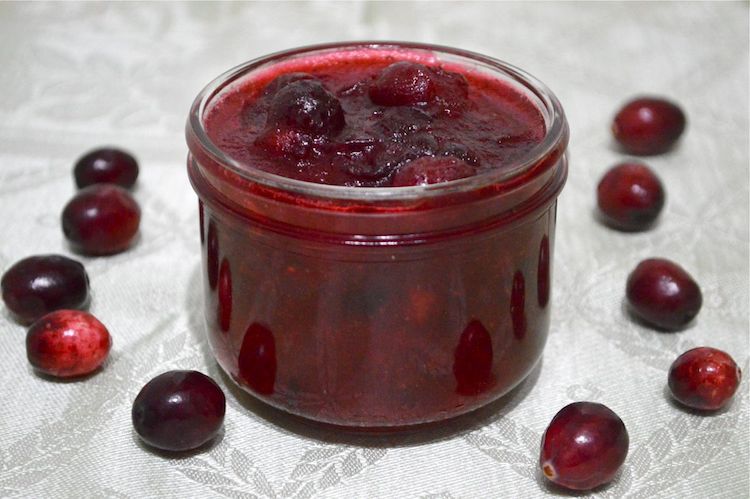 Bought too many cranberries this season? Choclette over at Tin & Thyme suggests freezing them in a single layer before transferring them into a freezer bag for use later. Then, you can take out as many as you need to make your own Cranberry Sauce, to add colour and flavour to smoothies and drinks or add to a cake or even pancakes! She's got plenty of other tips on how to make the most of your Christmas leftovers. Pop over for a visit!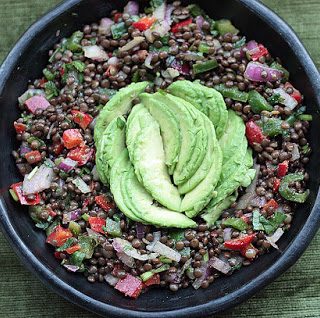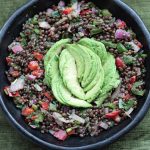 Have you cooked too many black beluga lentils? It happens! Shaheen over at Allotment 2 Kitchen salvages hers with a Black Beluga Lentil Salad with Avocado. The perfect combination of healthy and delicious. Hand's up, who else has never heard of black beluga lentils until now? Puy lentils will work too.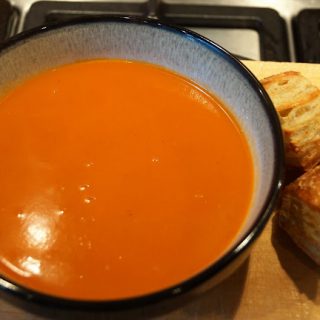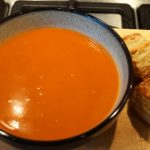 Jane over at Onions & Paper says, "It's a funny old time of year, isn't it? The fridge fills up with all kinds of leftovers, you think you have enough food for a month and then all of a sudden it's practically empty and you've not bothered to go shopping – and there's nothing for lunch. Time for a fridge dive to see what you can put together out of the remaining odds and ends." Jane dove into her fridge and this Butternut Squash Soup with Cheese Puffs is what she created with what she could find. Perfection!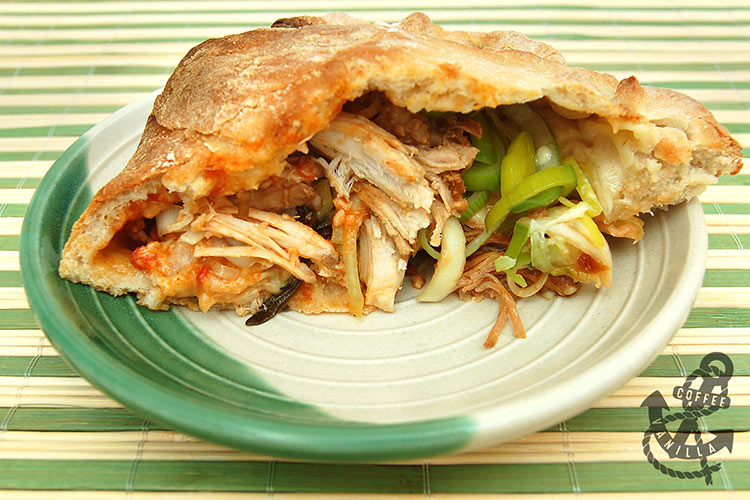 Still working your way through that leftover turkey? Margot at Coffee & Vanilla jazzes hers up by making Leftover Turkey & Leek Calzones. You could even thrown in some leftover Christmas herbs too. Margot says any cooked meat would work well in this recipe.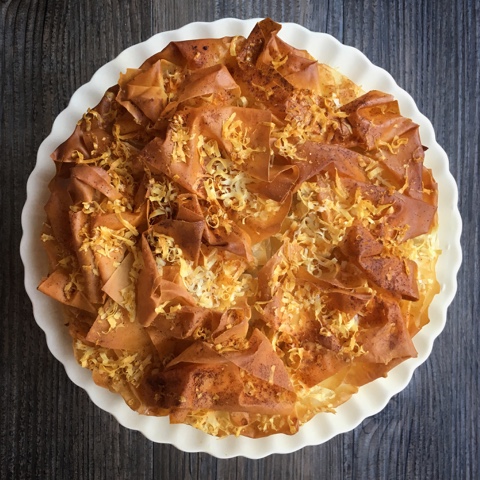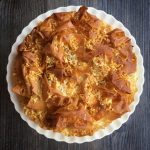 Last but not least, this Parmigiano Reggiano Chicken (or Turkey) Filo Pie from Foodie Quine is the perfect way to use up leftover festive turkey. You could easily add in some ham, cranberry sauce or even leftover sprouts too! At this time of year we like easy recipes like this!
JOIN US WITH THE NO WASTE FOOD CHALLENGE
I challenge you, dear reader, to share your own recipes and tips to help prevent food waste! You don't have to have a blog to enter, simply let me know your recipe or tip in the comments below and fill out the Rafflecopter form. You can share an image of your dish, if you like, on Twitter or Instagram as an extra entry option. Tag me @tangoraindrop and use the hashtag #nowastefoodchallenge to help spread the word! I will include a selection of my favourites in next month's round up, where we'll get to do the challenge all over again! Bloggers – link up with the linky tool as usual to be included in the round up – click here for the full No Waste Food Challenge rules. If you want to enter the giveaway, leave a comment about your recipe and enter via the Rafflecopter form.
HOW TO ENTER
For your chance to win a £25 Amazon Gift Voucher enter using the Rafflecopter form below. Share your recipe or food waste prevention tip in the blog comments. Come back and tweet about the giveaway every day for more chances to win!
TERMS & CONDITIONS
This giveaway is open to UK entries only. Entrants must be age 18 or over. The winner will need to respond within 30 days of being contacted; failure to do this may result in another winner being selected.
The prizes are offered and provided by Elizabeth's Kitchen Diary. The prize is to win a £25 Amazon Gift Voucher. There is no cash alternative and the prize is not transferable.
There is no entry fee and no purchase is necessary to enter this giveaway.
The promoter (Elizabeth's Kitchen Diary) reserves the right to cancel or amend the giveaway and these terms and conditions without notice.
Entry into our giveaways will be deemed as acceptance of these terms and conditions.
If you need some help using Rafflecopter, here's a quick clip to show you how. Rafflecopter will pick the winner at random from all the entries received. I will be verifying entries. Any automated entries or those who have claimed they have made the mandatory blog post comment and really haven't will be disqualified. It's mandatory! Please make sure your comment is eight words or longer or Google views it as spam and this negatively affects my spam score. All entries with comments fewer than the mandatory 8 words will be disqualified and deleted.
Closing date is midnight (that's 00:00 hours, 12 am on Sunday night/Monday morning) on Monday 30 January 2017 (GMT). The winner will be announced shortly afterwards.