Our weekly bite-sized review series.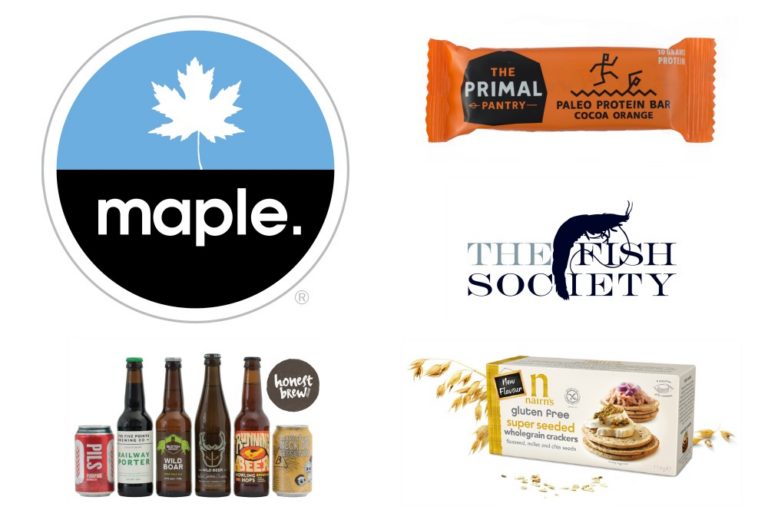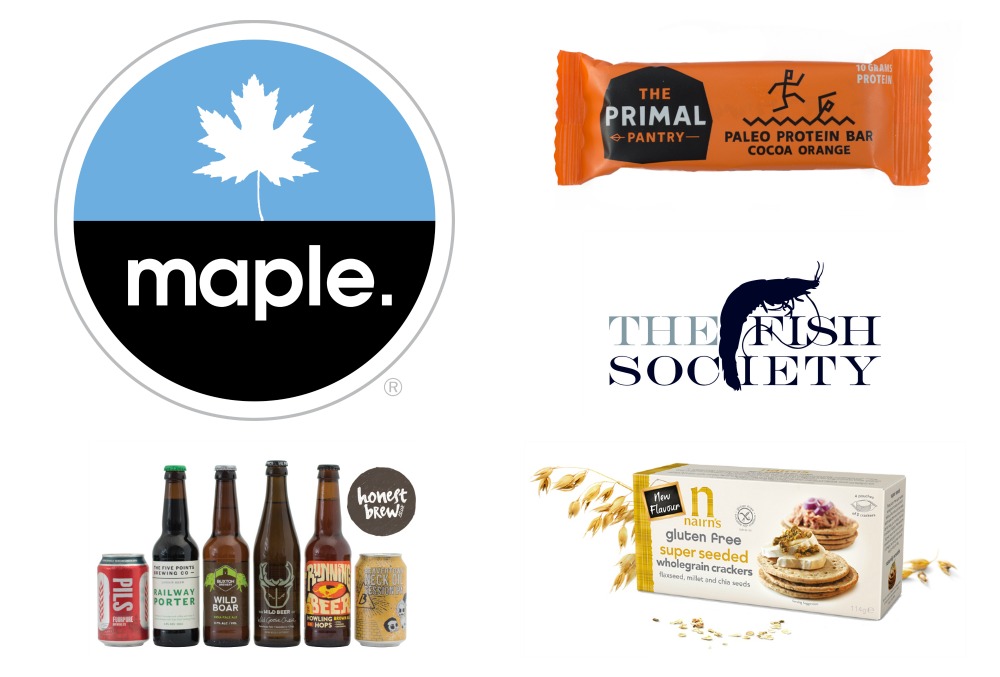 This week in our kitchen we've got some fab new foodie bites – delicious pate from Siberian sturgeon, gluten free seeded crackers, paleo-friendly protein bars, a beer subscription box and maple water, straight from the tree.

Sturgeon Pate – an irresistible seafood pate from The Fish Society in classic, smoked, wasabi, green pepper and chipolte flavours. Also available with caviar. Stores well at ambient temperature, and it comes with a plastic lid so leftovers (?!) can get stored in the fridge. Seriously good eats for the seafood fan. RRP £4.60 for 100 grams.
Nairn's Gluten Free Super Seeded Wholegrain Crackers – Delicious wholegrain crackers made with flaxseed, millet and chia seeds. Naturally high in fibre and full of complex carbs, but most importantly? Delicious. Especially with hummus. Price around £1.60 for 114 grams at most supermarkets.
Primal Protein Bars – New this summer from The Primal Kitchen – Paleo, raw, vegan, gluten free as well as free from refined syrups, additives or flavourings. Tastes mostly of raw dates, except the orange one has a pleasant hint of orange. Packed full of protein (10/11 grams) per 55 gram bar. £1.99 each.
Honest Brew – Craft beer subscription service. Choose how frequently you'd like to receive special deliveries from breweries around the world. A good way to try new beer. Prices start from £17.90 for a sampler mixed case.
Maple Water – Pure, refreshing water collected from Vermont maple trees in the spring. Naturally hydrating, with just a hint of maple, and exploding with nutrients – if you're a fan of coconut or birch waters, you'll love this. Prices start from £5.97 for a 3 pack of 250 ml cartons with straws.
What new things have you been trying this week? Any recommendations? Let me know in the comments!
Elizabeth's Kitchen Diary received samples of all the above products. This is not a paid post and all thoughts and opinions expressed are our own.