Sweet inspiration from the Hunza Valley to the Arabian Sea.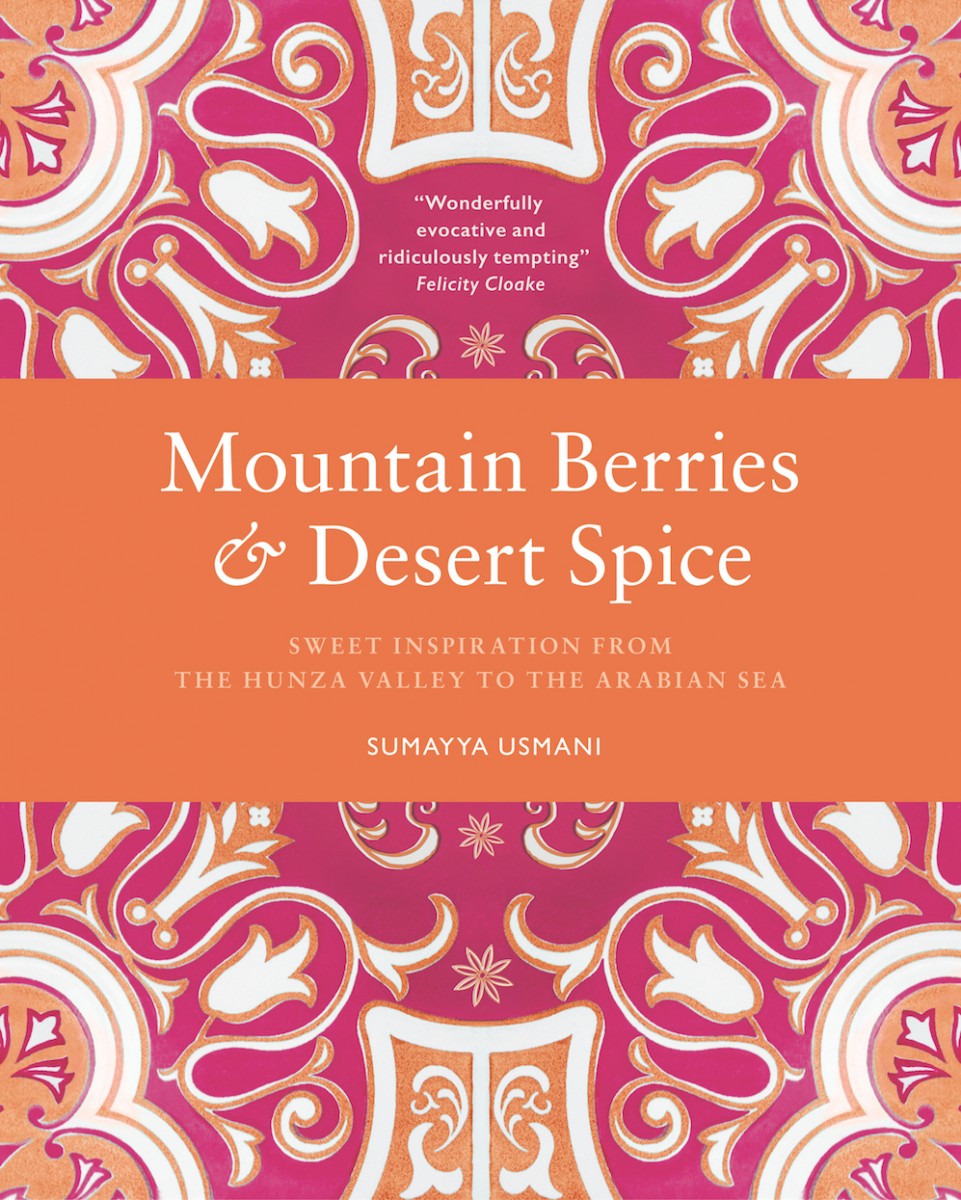 Following on from her acclaimed debut Summers Under the Tamarind Tree, food writer and cookery teacher Sumayya Usmani continues her journey of discovery through the exotic cuisine of her native Pakistan, sharing the secrets of her home country's incredible and varied desserts and sweets.
Mountain Berries and Desert Spice is a modern take on recipes inspired by the cultural crossroads of the author's native Pakistan, in which she explores the unique significance of the country's traditions and geography. The 70 authentic and family recipes travel from the foothills of the Hindu Kush mountains in the north (where berries and fruits grow in abundance), via the fertile Punjab (with its rice- and grain-based desserts) to the Arabian sea in the south, where saffron- and cardamom-laced sweet recipes are a favourite.
From the snacks shared between friends over tea to sumptuous desserts fit for lavish weddings, Sumayya tempts the reader with beautiful, accessible and easily achieved recipes so that anyone can create an authentic and fresh repertoire of aromatic sweetness.
Pakistani people have an adoration of 'muh meetha karna' (sweetening one's mouth), a lyrical expression that defines the very essence of dessert culture, which is far more than simply concluding a main meal. It's about savouring, sharing and celebrating happiness by indulging in sweetness with your loved ones.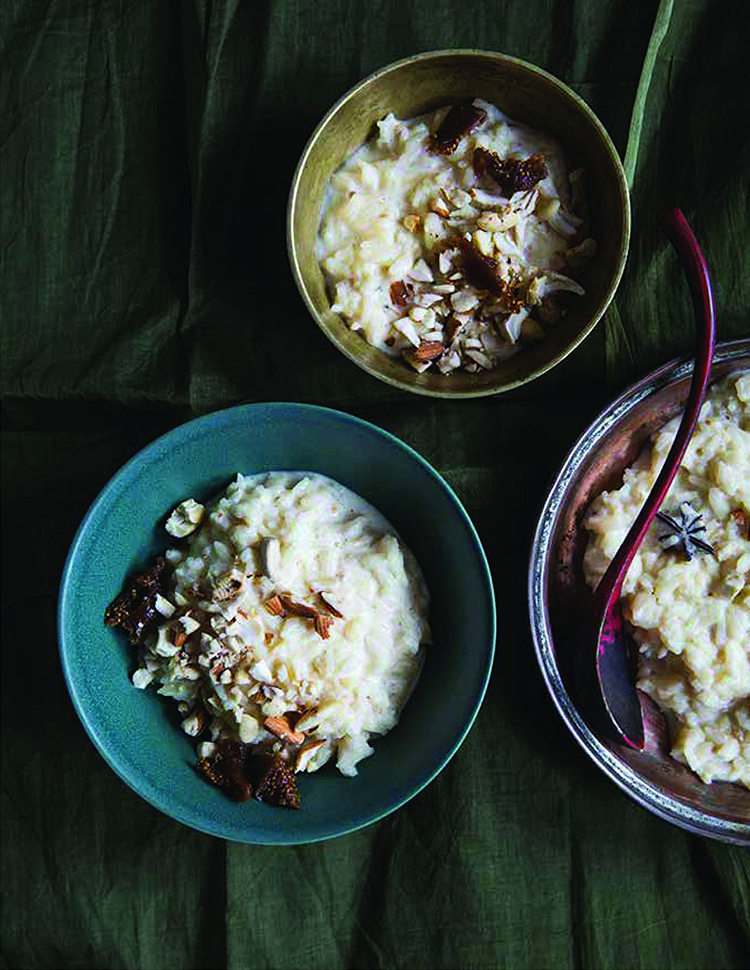 It was the name of this book that first gripped me. With a wonderfully exotic title such as Mountain Berries & Desert Spice, I expected to be transported into the world of far off stories and adventures, scents and textures, new ingredients and interesting cooking techniques. I was not disappointed! First, the hardback book itself is a pleasure to hold with its embossed cover and its brightly coloured cover invites the reader to open the pages and begin to devour what is hidden within its pages.
Also, the fact that this entire book is dedicated to pudding tempted me. Sweets. Desserts. Sweetmeats. I have such a sweet tooth! Pakistan's food culture is as diverse and varied as its land, terrain and people, and this cookery book brings together a collection of 70 recipes Sumayya has discovered on her culinary journey. Each recipe is introduced briefly with her own personal experiences and anecdotes about it. Food storytelling at its finest.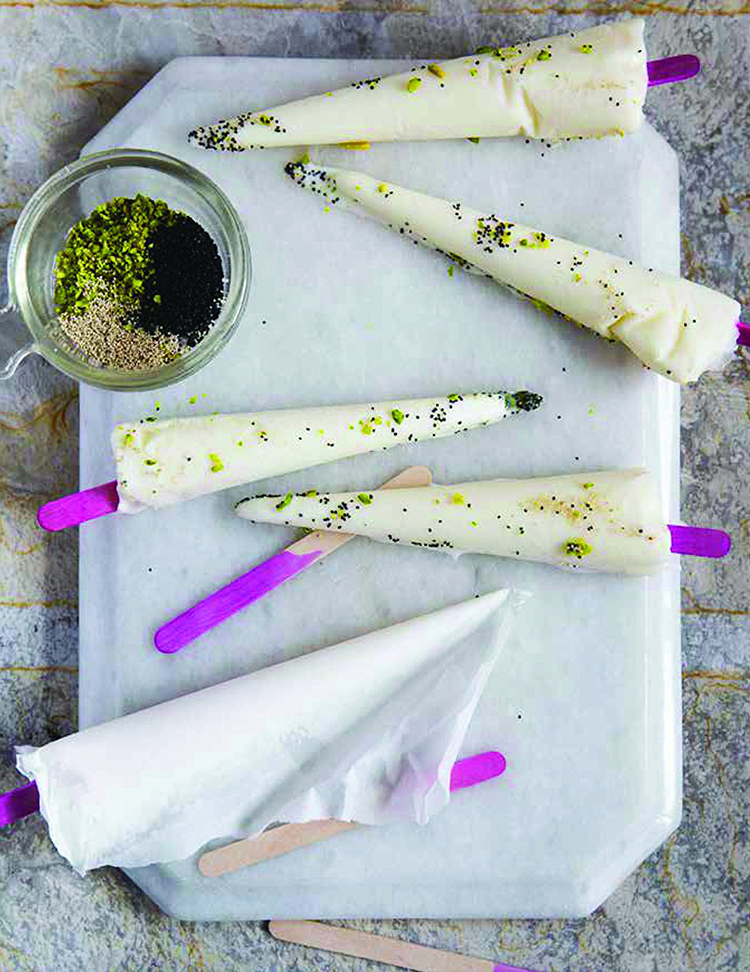 The recipes range from Karachi halva – a Turkish delight-style sweet with pumpkin seeds and cashews invented in Sumayya's own hometown to Sharbat – buckwheat porridge with pink salt, cardamom and Hunza apricots; Rabri kulfi sticks – cream cheese based ice cream with honey, cardamom and bay leaf (pictured above – I think my kids are going to love this one!) to Sohan saffron honey caramels made with rosewater, pistachio and almonds, the recipes in this cookery book sound wonderfully exotic, as if they were created in the lands of science fiction/fantasy, but Sumayya's instructions make them sound easy to make at home in a typically British kitchen, with ingredients we can find in our local wholefoods shops.
I am really looking forward to experimenting with the recipes in this book, and I am delighted to have added it to my ever-growing collection of Frances Lincoln cookery books. Everything Frances Lincoln publish is visually stunning – the books themselves are works of art as well as the content within their pages.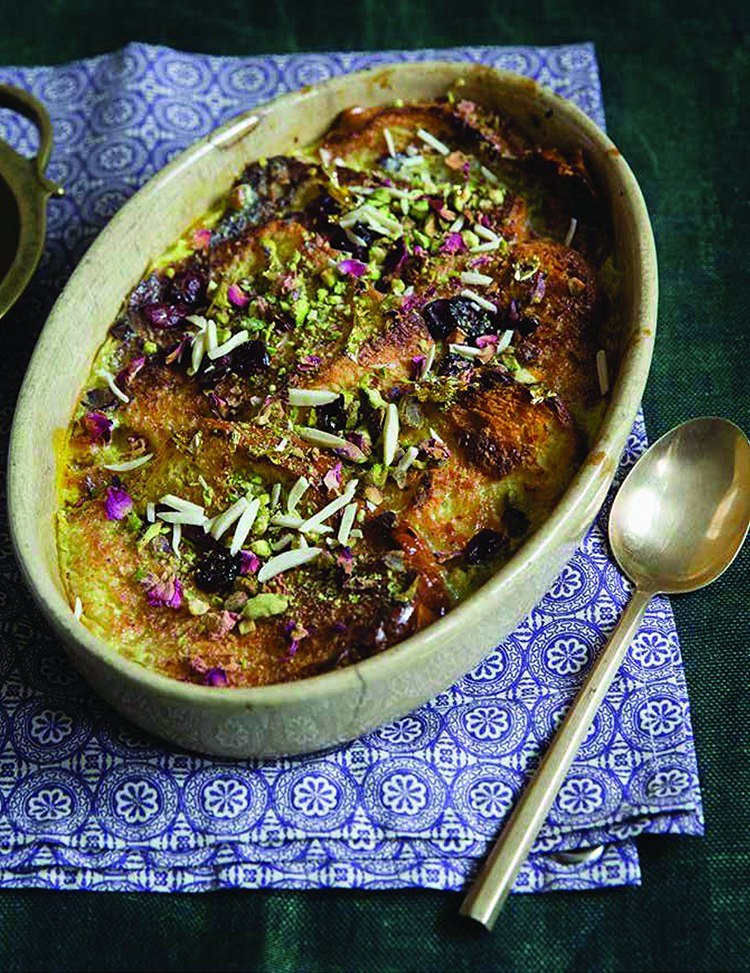 Sumayya Usmani is a writer and cookery teacher based in Glasgow, Scotland. She specialises in the cuisine of Pakistan and travels regularly to her homeland. Sumayya teachers Pakistani cookery at various schools across the UK and her debut book Summers Under the Tamarind Tree won the Best First Cookbook category in the Stanford Travel Writing Awards in 2016, and was voted cookbook of the year in many publications including The Guardian, Independent, Irish Times and Sunday Herald.
Book: Mountain Berries & Desert Spice
Author: Sumayya Usmani
ISBN: 978-0-7112-3852-7
Publication Date: 6 April 2017
Cover: hardback
RRP: £20 (UK) $29.99 (USA) $45 (CAN)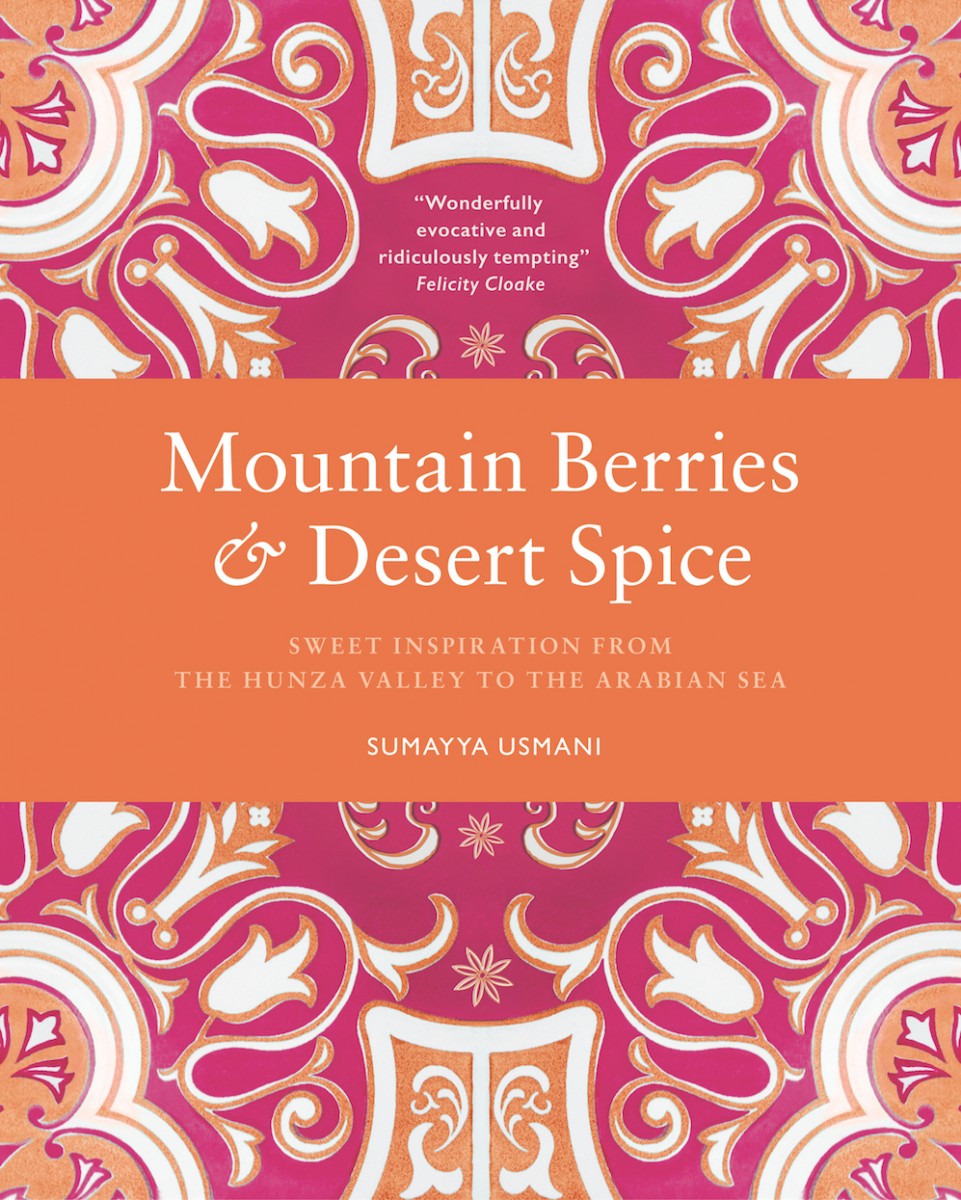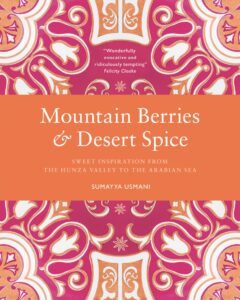 GIVEAWAY
The book publishers, Quarto/Frances Lincoln, have very kindly offered one of my UK readers the chance to win a copy of this hardback book worth £20. Simply fill out the Rafflecopter entry form below to enter!
HOW TO ENTER
For your chance to win a copy of Mountain Berries & Desert Spice worth £20 enter using the Rafflecopter form below. Come back and tweet about the giveaway every day for more chances to win!
TERMS & CONDITIONS
This giveaway is open to UK entries only. Entrants must be age 18 or over. The winner will need to respond within 30 days of being contacted; failure to do this may result in another winner being selected.
The prize is offered and provided by Quarto/Frances Lincoln. The prize is to win a copy of Mountain Berries & Desert Spice worth £20. There is no cash alternative and the prize is not transferable.
There is no entry fee and no purchase is necessary to enter this giveaway.
The promoter (Elizabeth's Kitchen Diary) reserves the right to cancel or amend the giveaway and these terms and conditions without notice.
Entry into our giveaways will be deemed as acceptance of these terms and conditions.
If you need some help using Rafflecopter, here's a quick clip to show you how. Rafflecopter will pick the winner at random from all the entries received. I will be verifying entries. Any automated entries or those who have claimed they have made the mandatory blog post comment and really haven't will be disqualified. It's mandatory! Please make sure your comment is eight words or longer or Google views it as spam and this negatively affects my spam score. All entries with comments fewer than the mandatory 8 words will be disqualified and deleted.
Closing date is midnight (that's 00:00 hours, 12 am on Sunday night/Monday morning) on Monday 17 April 2017 (GMT). The winner will be announced afterwards.
Elizabeth's Kitchen Diary was sent a review copy of Mountain Berries & Desert Spice. This is not a paid post and all thoughts and opinions expressed are our own.